---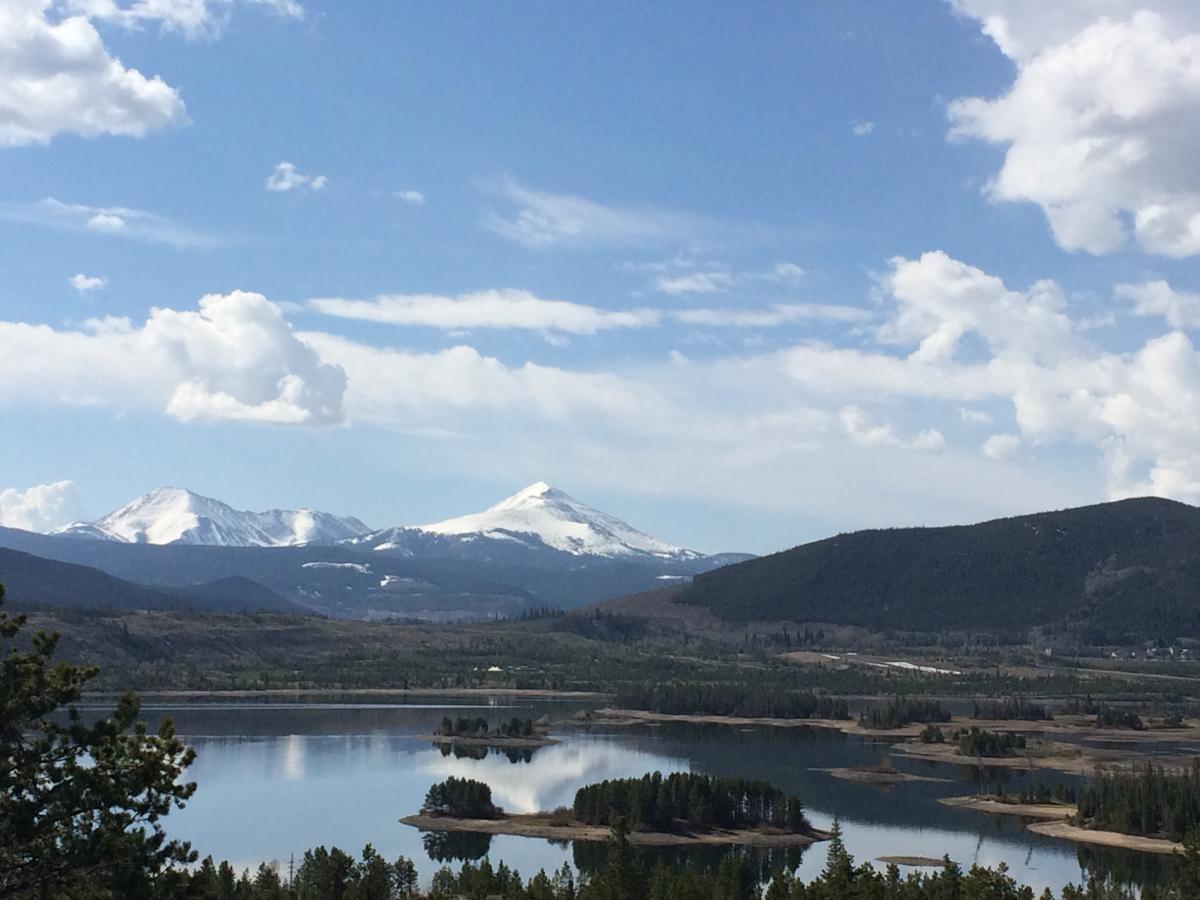 Important for bicycling in the mountains: Each day ride from a higher elevation then you end, riding a slight downhill grade. 

Enjoy the beautiful scenery (including the one pictured above that was taken with a camera phone only a few miles from the starting hotel while planning the trip) breathe in the fresh air, experience the low humidity and take delight in the laid back feeling of the Rocky Mountains.

Many participants in 2017 & 2018 said it was their best bicycle tour ever in the United States.      

The other fascinating part of riding in the Rockies is the majority of each day ride is on dedicated paved bike paths that are free of obstructions to allow you to enjoy the scenery while biking.

Ride next to rivers and streams as you both view and hear nature all around you and give you a definite sense of place.

Visit up-close and experience the many renowned cities you have read or heard mentioned from friends and neighbors, including Aspen, Breckenridge, Copper,

Eagle, Frisco, Glenwood Springs and Vail.

Finally, you may want to spend one afternoon rejuvenating in Glenwood Hot Springs in the calming mineral waters of the world's largest hot springs pool.
Day 1, Saturday; August 24, 2019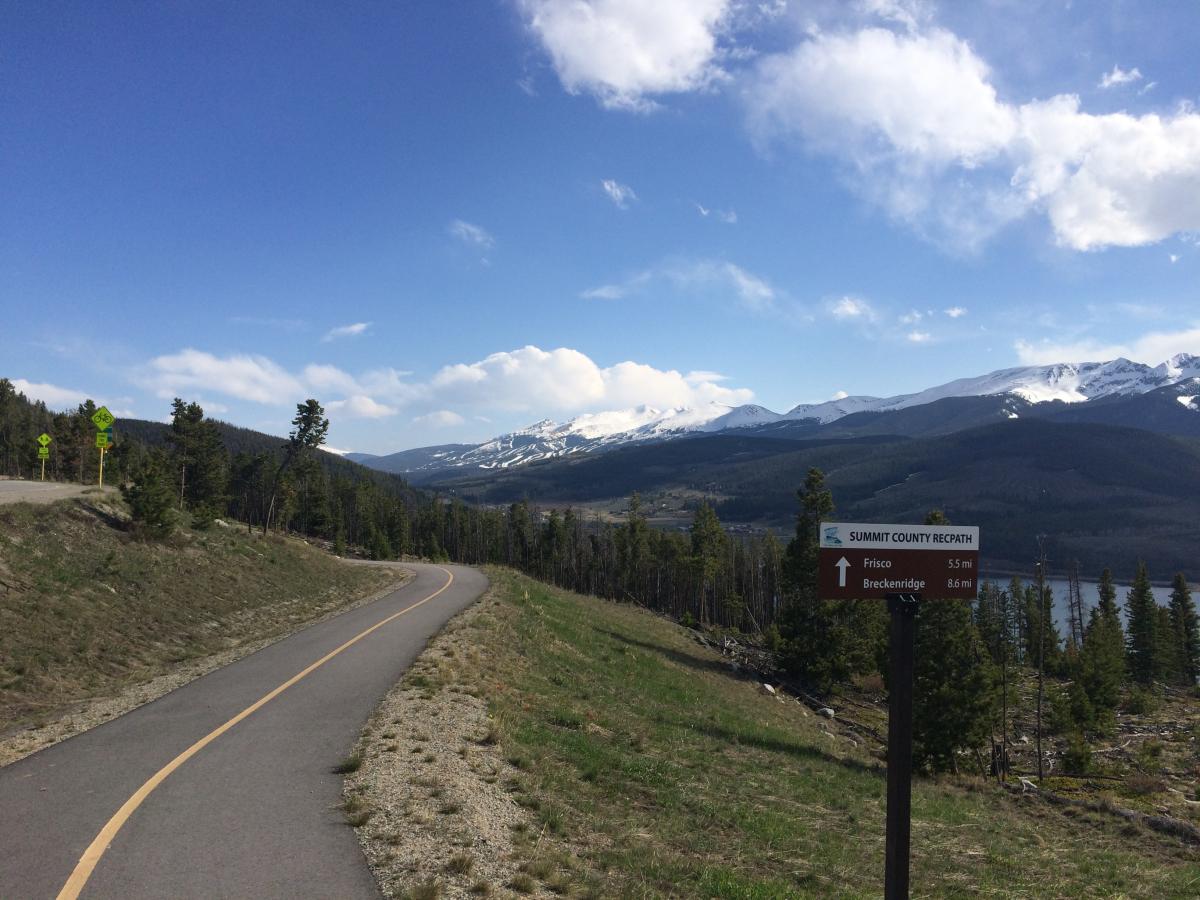 Check in at the starting hotel throughout the day. Check out the area or on your bike riding over the top of the dam
or on foot taking a path from the back of the hotel that leads directly to the top of the Dillon Dam
, getting assimilated to the fresh air and the overwhelming scenery. If you enjoy shopping, take time to visit the various shops and numerous outlets during the day.
In the evening around 5:00pm enjoy the welcome meeting and then proceed to dinner with the group.
Lodging: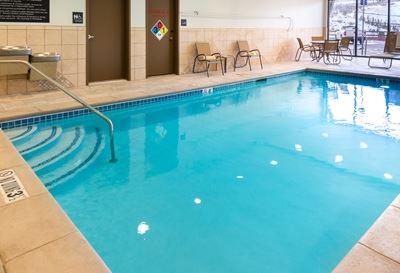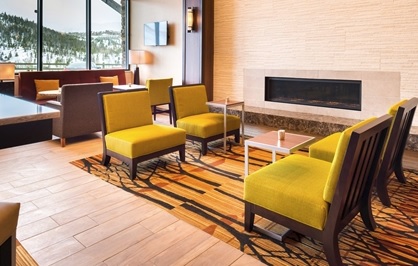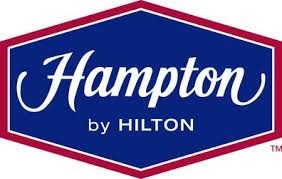 Hampton Inn
(Pool, hot-tub, fitness room, hair dryer, coin laundry, spa and Internet)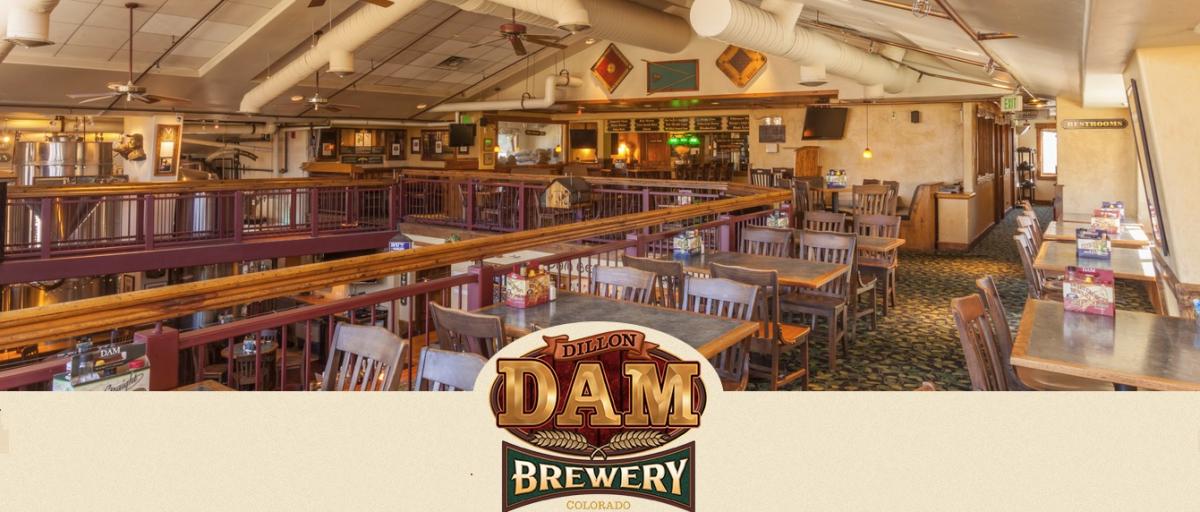 (The #1 Largest Brewpub in the Colorado Rockies)
Brewhouse Salad - House-mix of green leaf lettuce, pickled carrots, grape tomato, cucumber and croutons, served with your choice of house-made dressing and a dinner roll
or Soup du Jour
Entrée choices:
Front Range Flat Iron Steak - Certified Angus beef flat iron steak charbroiled and topped with teriyaki roasted poblano peppers and red onion; served with roasted tri-color baby potatoes

Roasted Chicken crimini - Oven roasted chicken breast topped with a sweet crimini mushroom sauce; served with tomato cous cous

Almond Sage Trout - Red meat trout seasoned with sage, pan seared and finished with almond brown butter & fresh lemon slices. Served with tomato cous cous.

Signature Hamburgers with choice of Angus Beef, Range-Fed Bison, Chicken or Veggie Black Bean

- The Dam: their most popular with melted cheddar cheese and smoked bacon; The Caprese

(Our favorite)

: with Monterey jack cheese, sweet roasted tomato basil pesto & a balsamic glaze; or Build Your Own. Served with fries or Onion Rings (The onion rings were sensational!)
Day 2, Sunday; August 25, 2019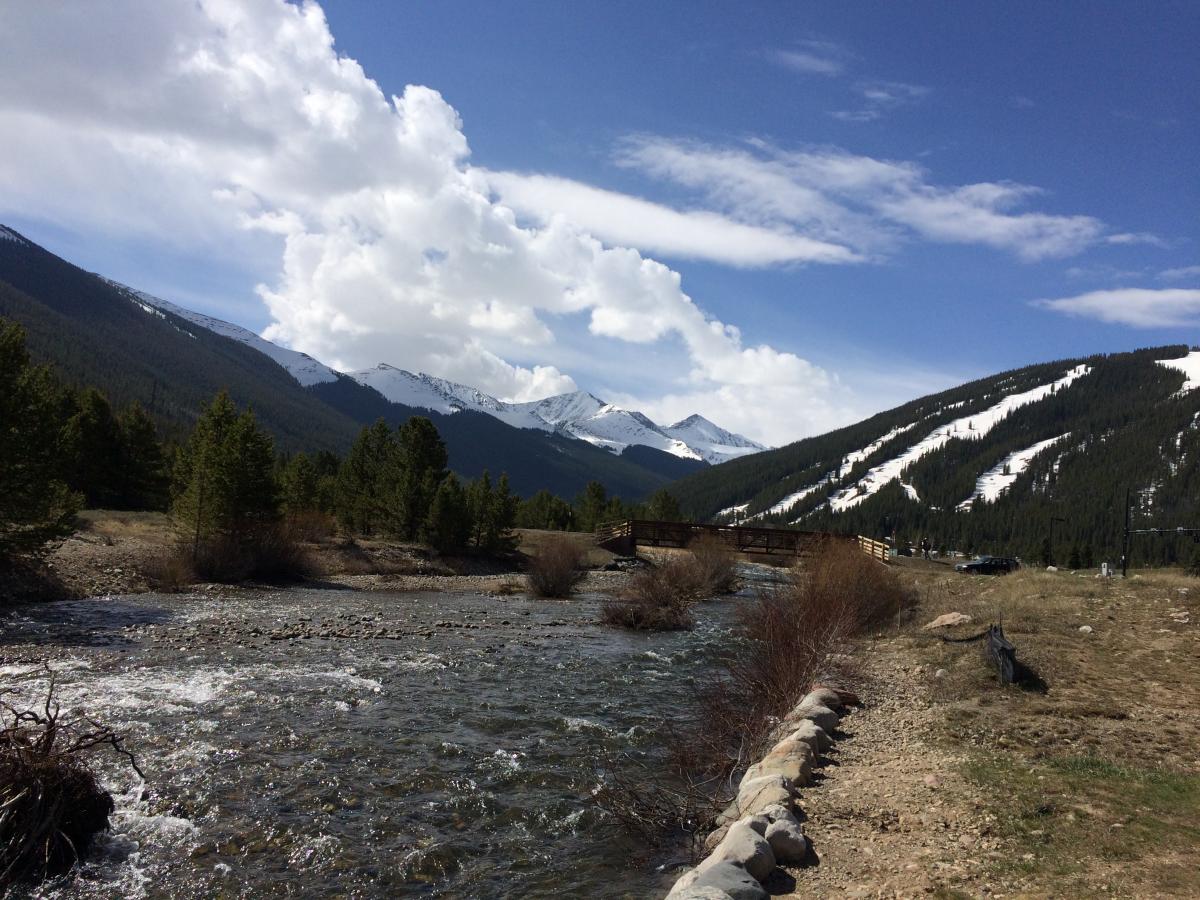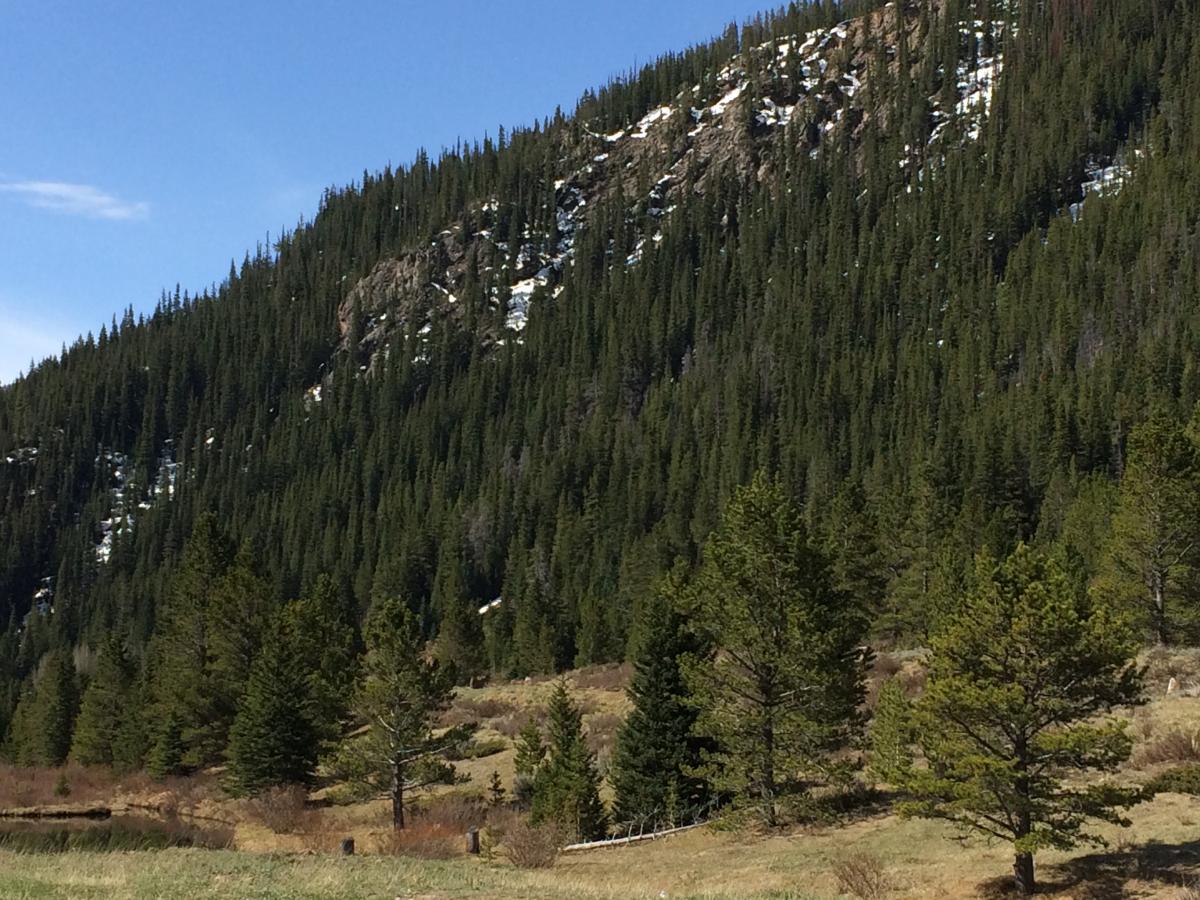 Experience the beauty and magnificence of the Rockies almost from the start looking over Vail Pass with beautiful mountain in every direction. Descend to the unique town of Vail, ride through the Premier International Mountain Resort Community or take the time to experience the two main shopping and restaurant areas in Lionshead and Vail Village. Leave the town of Vail and join the bike path that follows Gore Creek and then continue riding adjacent to the Eagle River on a combination of bike paths and low traffic roads all the way to Eagle, while bicycling through prairies and open fields with beautiful mountains all around you. Upon arriving in Eagle you may want to experience the dry sauna or steam room in addition to the large indoor pool.  Eat lunch close-by the hotel or take a short ride on your bike to "downtown" Eagle with its laid back feel and wide-open little traveled streets. In the evening have dinner with the group.

 
Bicycling route:  45 miles or 30 miles of pedaling (the first 10 miles is steep enough that there is very little pedaling; then about 9 miles of flat riding through Vail, followed by about another 5 miles of very little pedaling as the downhill incline again allows for little pedaling, then the final 21 miles continues on a slight downhill grade. Route is primarily on bike paths.)
Breakfast:
Lodging: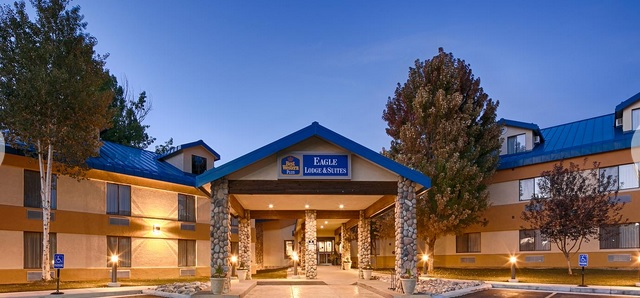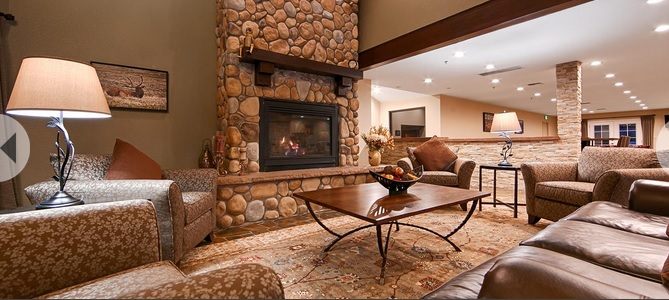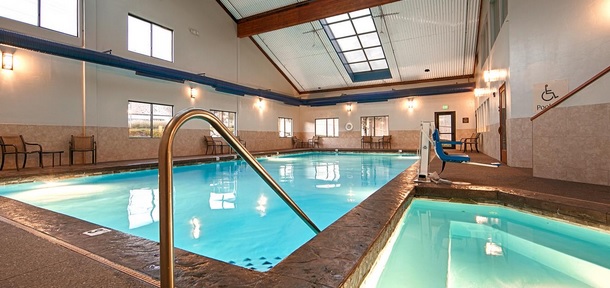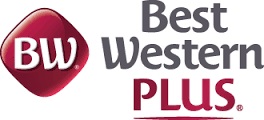 Best Western Plus +
(Indoor pool, hot tub, steam room, dry sauna, fitness center, coin laundry, hair dryer and Internet)
Dinner:

Dusty Boot Roadhouse
(If you look closely, the main art work in the restaurant is a picture of cowboys on bicycles, please see above)
Entrée choices:
Roadhouse Ribeye: 16oz 1855 Ribeye with jalapeno cream cheese mashed potatoes, broccolini, roasted-leek garlic butter

Fajitas: Chicken or 1855 steak with red & green bell peppers, onions, shredded cheese, pico de gallo, roasted jalapeno, cilantro adobe sauce, sour cream, guacamole and flour tortillas

Build Your Own Burger:

Colorado hormone-free beef or Grilled Chicken Breast or Homemade veggie patty. Topped with your choice of

American/Asiago/Brie/Cheddar/Swiss/Goat Cheese/Provolone/Gruyere/Bleu Cheese Crumbles/Mozzarella/Jalapeño Jack/Wild Mushrooms/Caramelized Onions/Crispy Onions/Jalapeños/BBQ Sauce/Applewood Bacon/Guacamole/Pork Green Chili/Avocado/*Fried Egg/Rosemary-Tomato Marmalade

Salmon: Pan-Seared Atlantic salmon with jalapeno cream cheese mashed potatoes, rosemary-tomato marmalade and broccolini

Chicken: Pan-Seared Chicken breast with lemon-butter cream sauce, artichoke hearts, jalapeno cream cheese mashed potatoes, lemon-parm kale
Day 3, Monday; August 26, 2019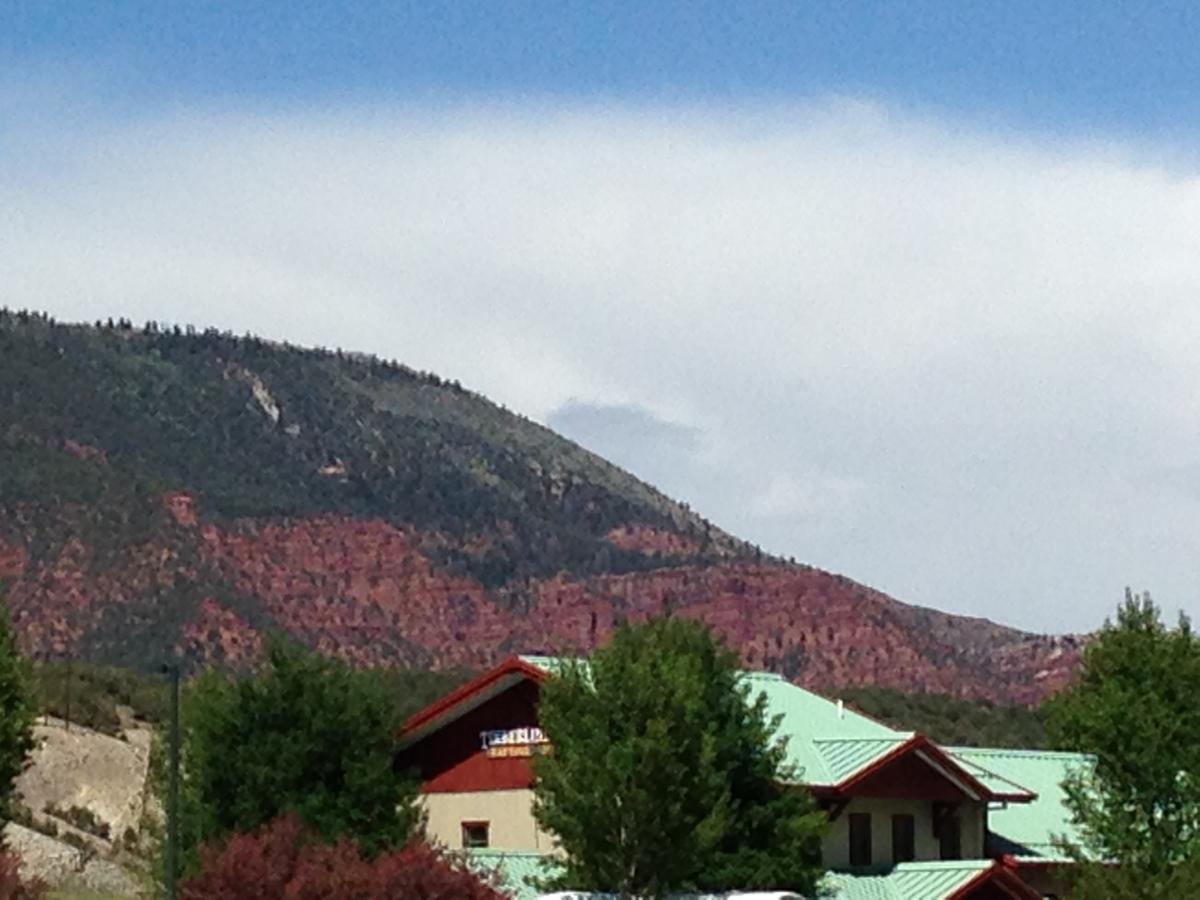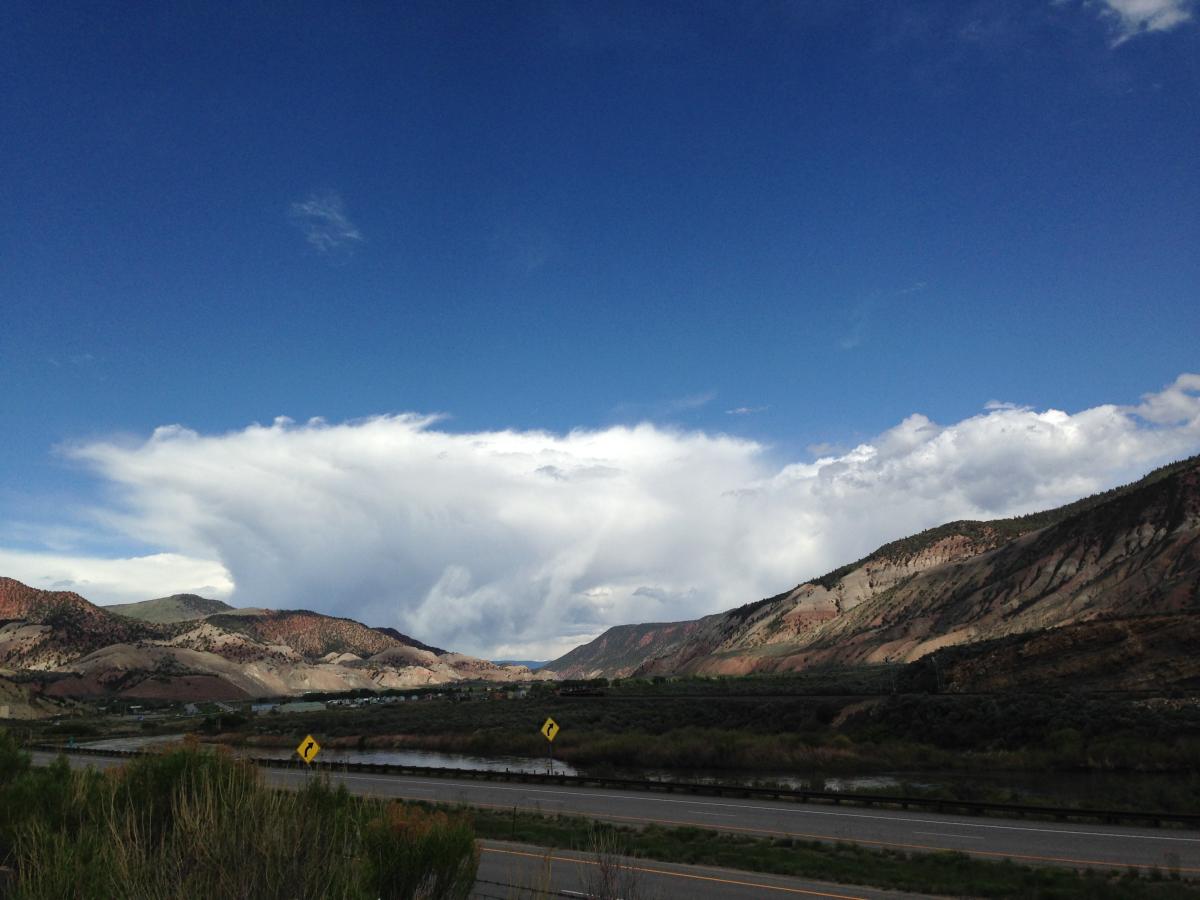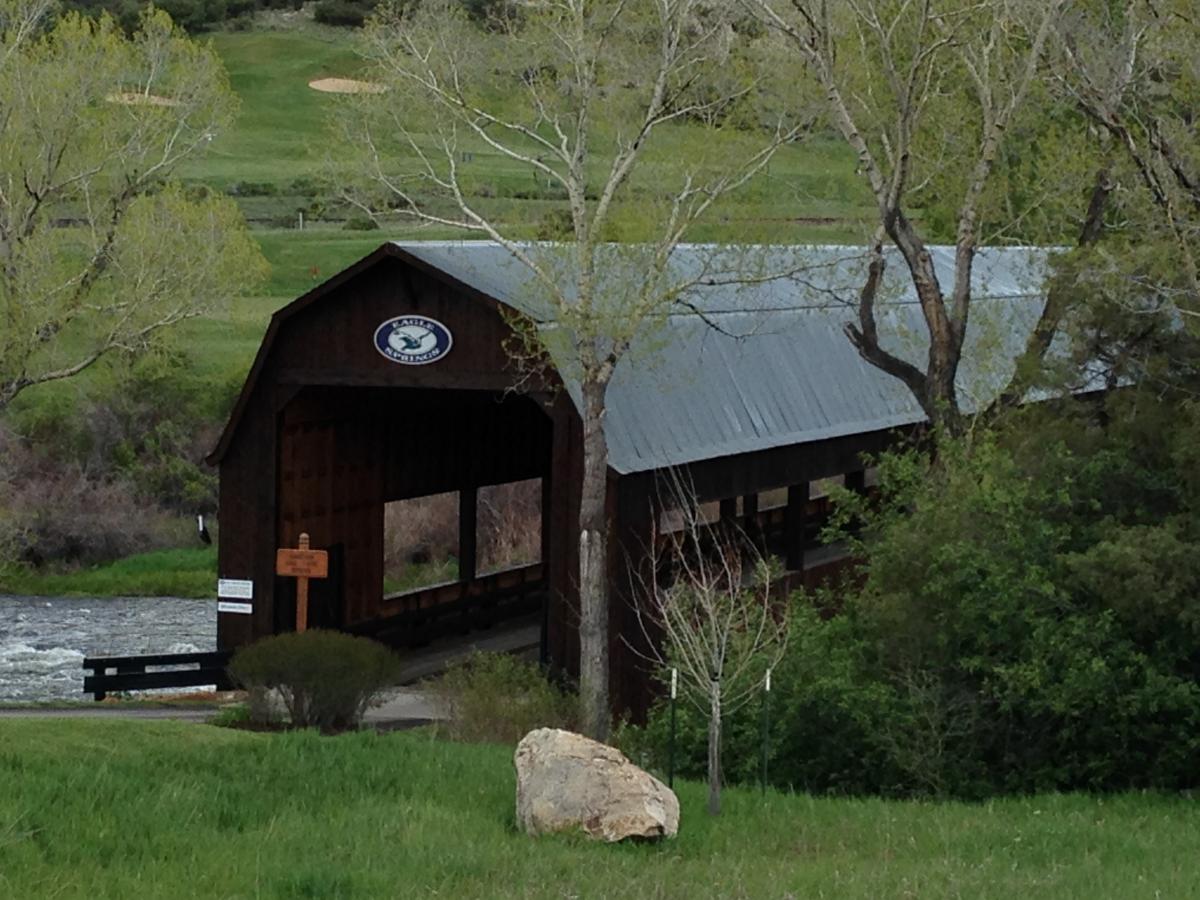 After eating a hot breakfast leave Eagle, quickly joining the flat bike path, riding near the Eagle River and enjoying the views of the plains and hills until reaching a series of slightly downhill bike paths and finally joining the last path taking a small tunnel to the dedicated bike path that follows the Colorado River. As you know, the Colorado River is one of the principal rivers in the United States traversing seven states and creating the Grand Canyon before reaching Lake Mead. View the whitewater rapids and fast flowing river while riding only a few feet away on dedicated bike paths, bridges and overpasses, allowing some of the most beautiful river views anywhere in the world. Ride into Glenwood Springs and pass the Hot Springs before venturing out for a meal from the numerous iconic, hole-in-the-wall, trendy, destination and independent restaurants.
Bicycling route:

32 miles riding from the hotel in Eagle to the hotel in Glenwood Springs

(Route is slightly downhill and primarily on bike paths.)
Breakfast: 
Lodging: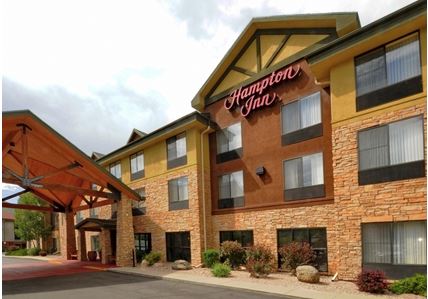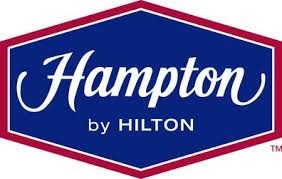 Hampton Inn
Glenwood Springs, Colorado
(Indoor pool, whirlpool, fitness center, coin laundry, hair dryer and Internet)
Day 4, Tuesday; August 27, 2019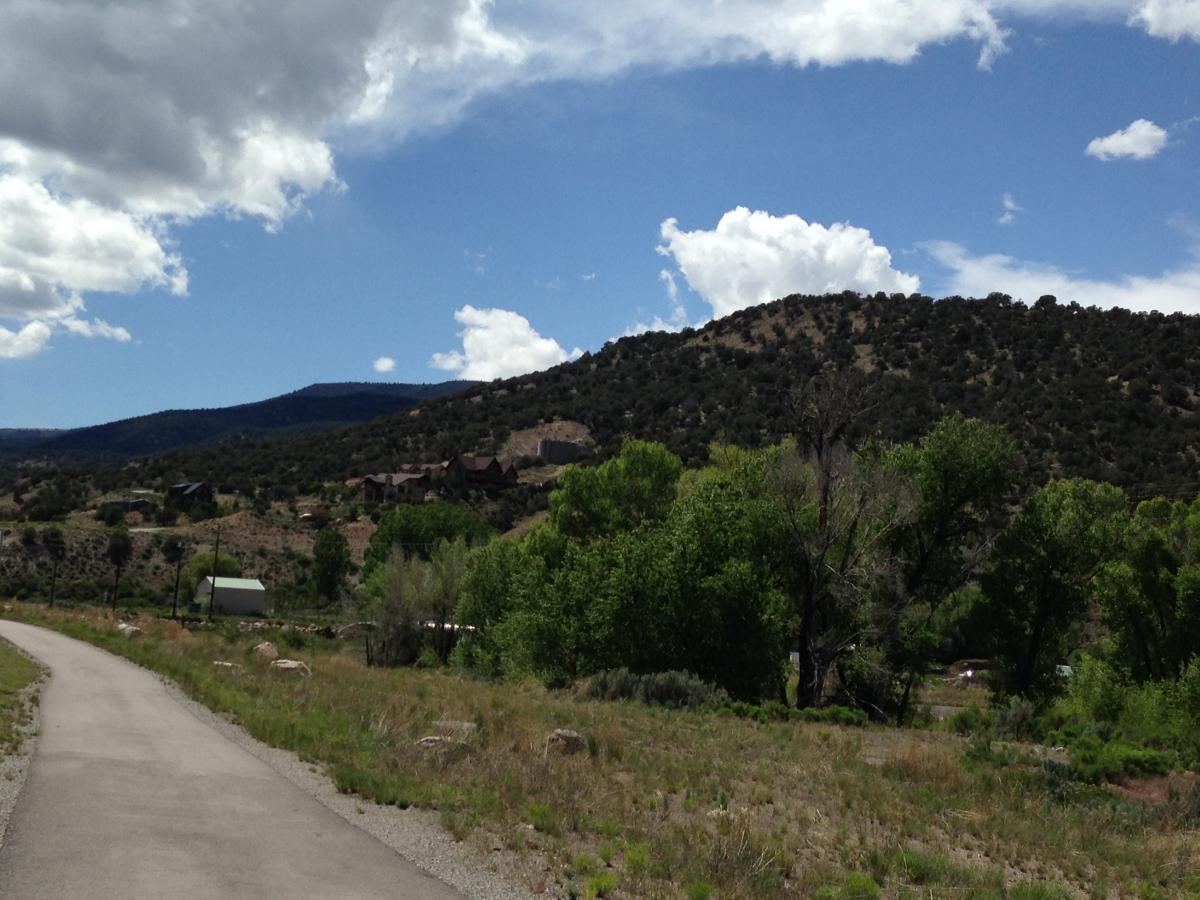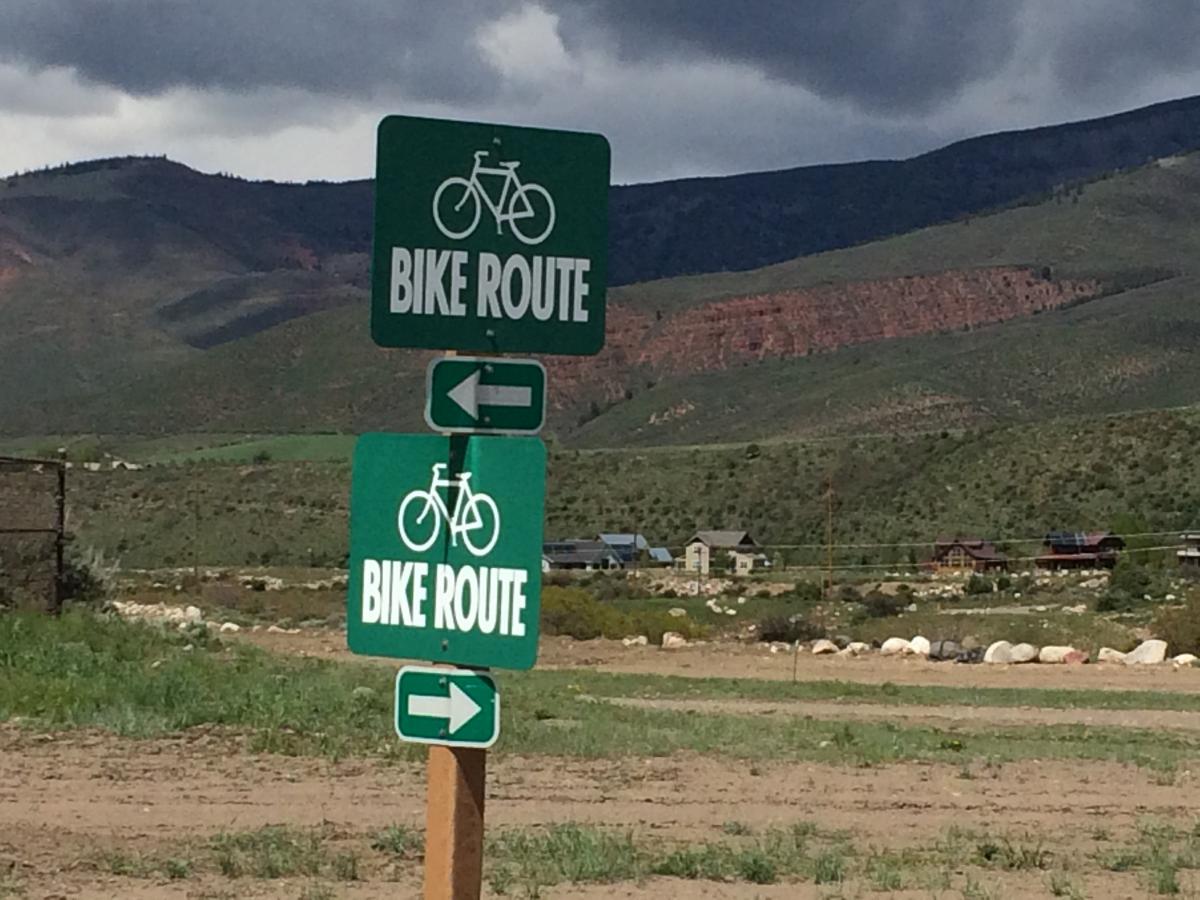 Take a quick van ride to Aspen and then ride your bike from Vail back to Glenwood Springs on the Rio Grande Trail a dedicated bike paths with a few low traveled roads. We transport you and your bicycle to Aspen to enjoy the slightly downhill route for the entire ride. (Descending is always better than ascending.) Start riding at the trail head in Aspen or explore the city of Aspen, named after the abundant Aspen trees in the area, that was founded as a counter-culture city in the 1970s, but now is a thriving area with The Wall Street Journal noting that it is the most expensive town in the United States; and a recent search on Zillow showing the cheapest stand-alone house listed at $1,459,637! Enjoy viewing the scenery that is different from the rest of the Rockies with grass and tree lined hills on either side of the open fields and prairies that make-up the valley between Aspen and Glenwood Springs. Enjoy perusing the various towns, attractions and stops on the way to Glenwood Springs. After arriving in Glenwood Springs explore the downtown area or make your way to the World's Largest Hotspring Pool. Enjoy dinner at your favorite Glenwood Springs restaurant that you have researched or have heard about from friends and family.
Bicycling route:

0 miles, staying at the hotel in Glenwood Springs; or 42 miles, taking the van trip to Aspen and riding back to the hotel in Glenwood Springs.

(Route is slightly downhill and 98% on dedicated bike paths.)
Breakfast:
Lodging: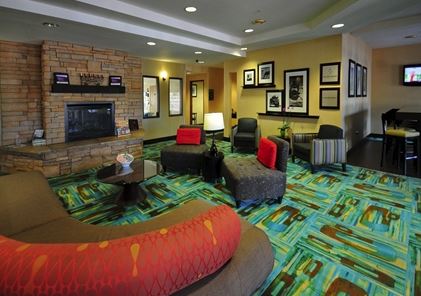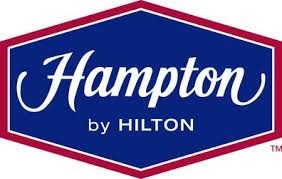 Hampton Inn
Glenwood Springs, Colorado
(Indoor pool, whirlpool, fitness center, coin laundry, hair dryer and Internet)
Day 5, Wednesday; August 28, 2019
.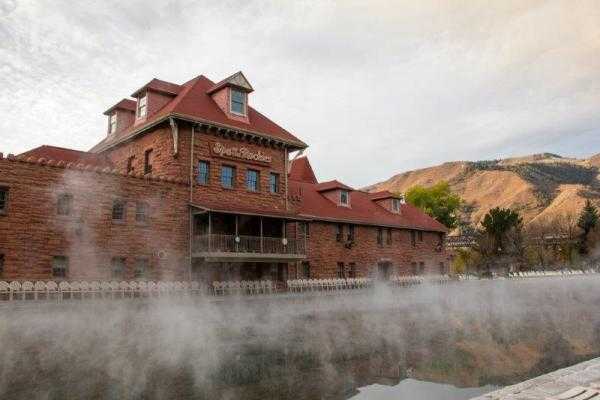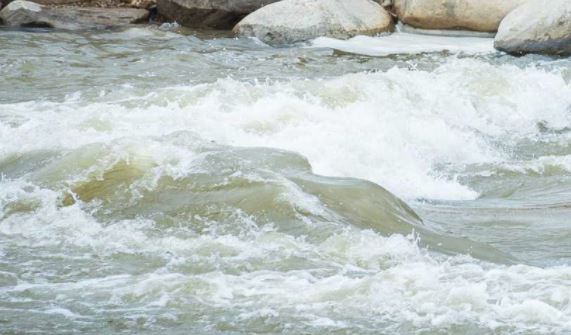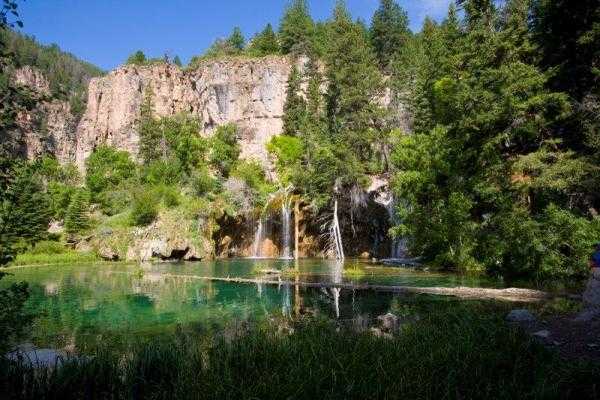 Enjoy a fee day to explore Glenwood Springs, including spending the day at the world's largest hot springs; experience whitewater river rafting, coloradowhitewaterrafting.com, on the Colorado River (rafting on the river we viewed from our bikes the prior day); taking a short hike from the hotel to see Doc Holliday's Colorado Grave; riding and hiking to Hanging Lake; or having a bite to eat at one of the 70 restaurants that Glenwood Springs has to offer. Use the transportation hub that is located just a block from the hotel or ride your bike or walk to downtown, which is less than a mile away, utilizing the dedicated pedestrian/bike bridge. The other good news for 2018 is the main bridge for vehicles is under re-construction, so there is very little car traffic from our hotel and throughout downtown, because the roads are  being detoured around the city during the construction project.
Breakfast:
Lodging: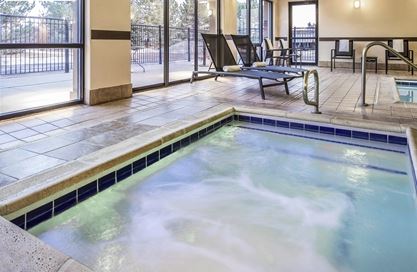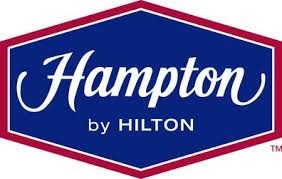 Hampton Inn
Glenwood Springs, Colorado
(Indoor pool, whirlpool, fitness center, coin laundry, hair dryer and Internet)
Dinner:
Day 6, Thursday; August 29, 2019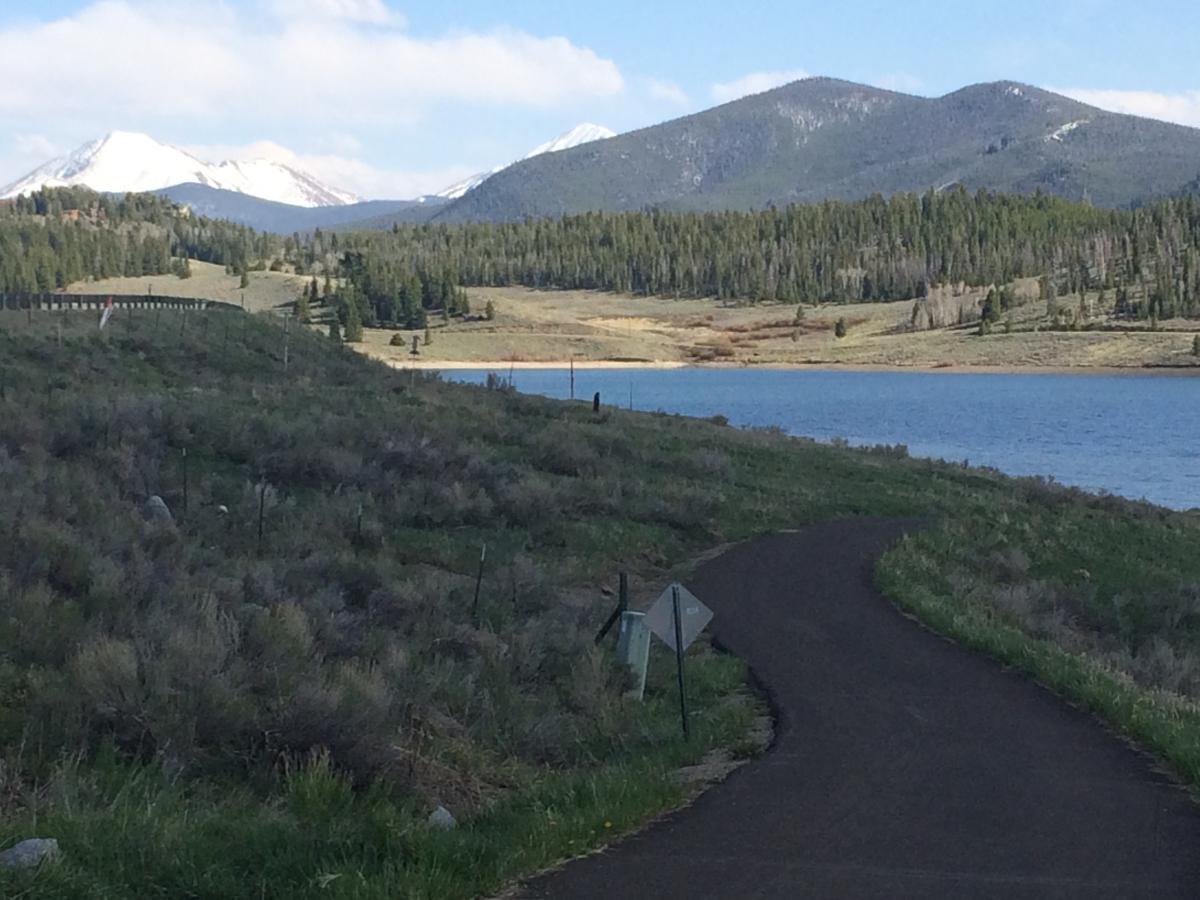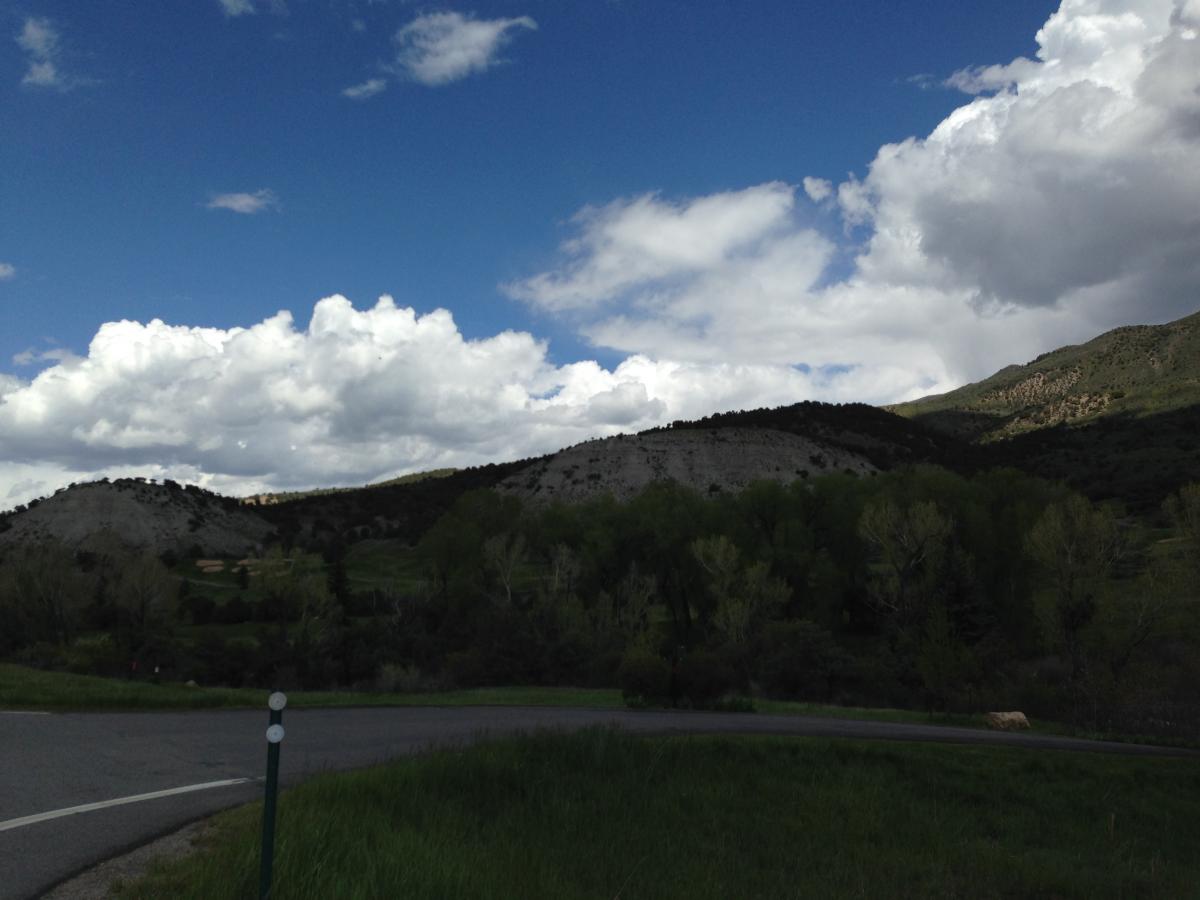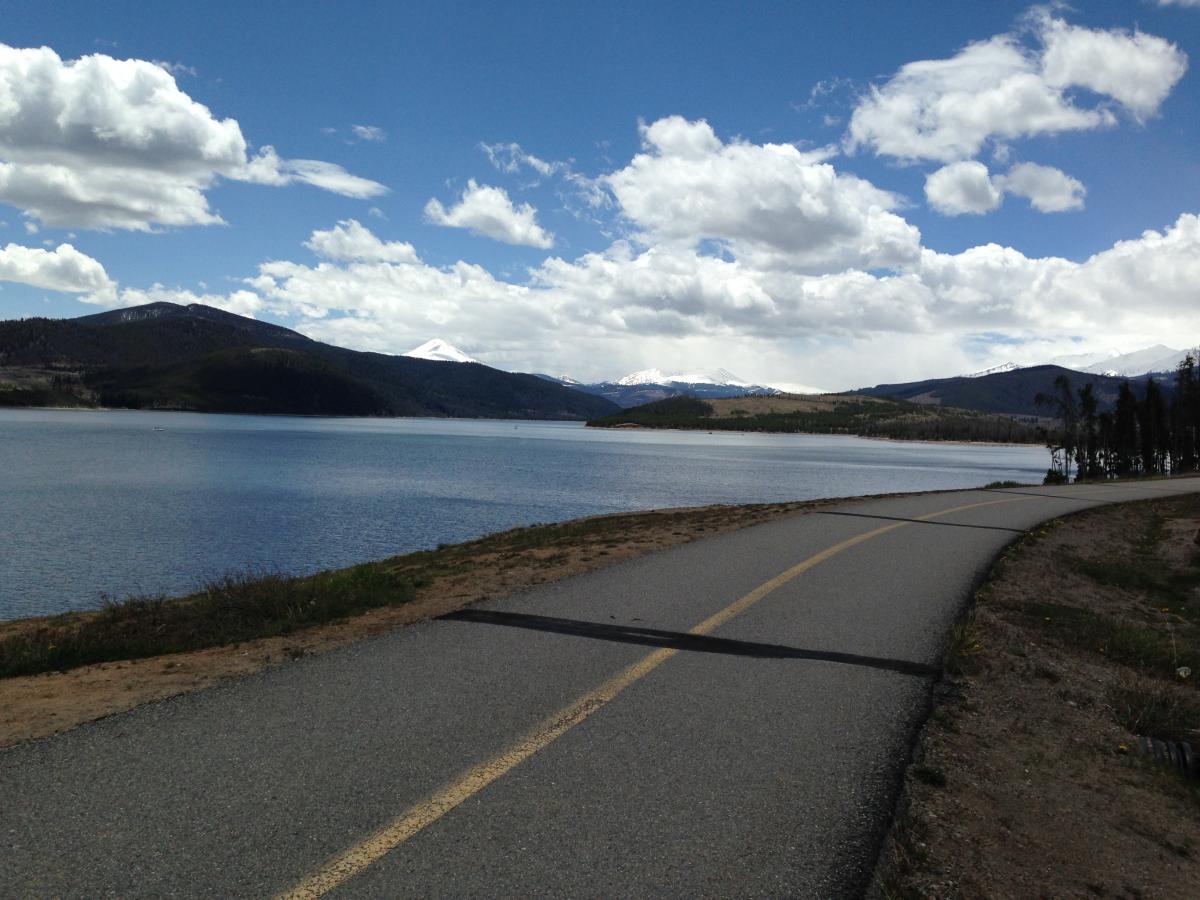 After a short van trip back to Vail Pass ride the dedicated bike path down to
the Ten Mile Creek Bike Trail, riding alongside the babbling river with its rocky streambeds, plunge pools and beaver ponds. If you look closely you may be able to see the wild rainbow, brown and brook trout. Take a small bridge over Ten Mile Creek just outside Copper Mountain and stop at the combination coffee, donut, pizza and convenience store (we can vouch for the doughnuts which are very good!). Continue on the dedicated bike paths all the way
to Breckenridge to enjoy the unique and historical downtown areas with buildings and architecture that have stood the test of time, standing for over 100 years. 
Either way enjoy the scenery and vistas across the lake. Arrive in Breckenridge and enjoy perusing the various shops or stopping to have a bite to eat at one of the 110 restaurants in the city then ride bike to the starting hotel
, riding around the northeast side of the Dillon Reservoir and through and around the town of Frisco on bike paths then join the group in the evening for the farewell dinner.
Bicycling route: 22 miles, taking the van to Vail Pass and riding to Breckenridge; or 38 miles, taking the van to Vail Pass, riding to Breckenridge and then riding to Silverthorne. (Route from Vail Pass to Copper, the first three miles, requires limited pedaling dues to the downhill grade, then slightly downhill from Copper for about 10 miles and then mostly flat with some limited hills on the way to Breckenridge and to Silverthorne. The route is completely on bike paths)
Breakfast:
Lodging: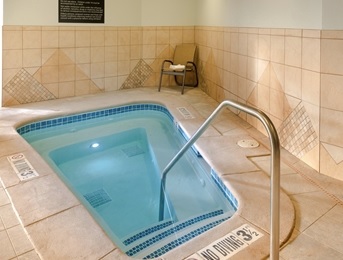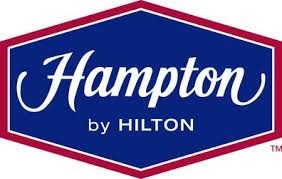 Hampton Inn
(Pool, hot-tub, fitness room, hair dryer, coin laundry, spa and Internet)
Dinner: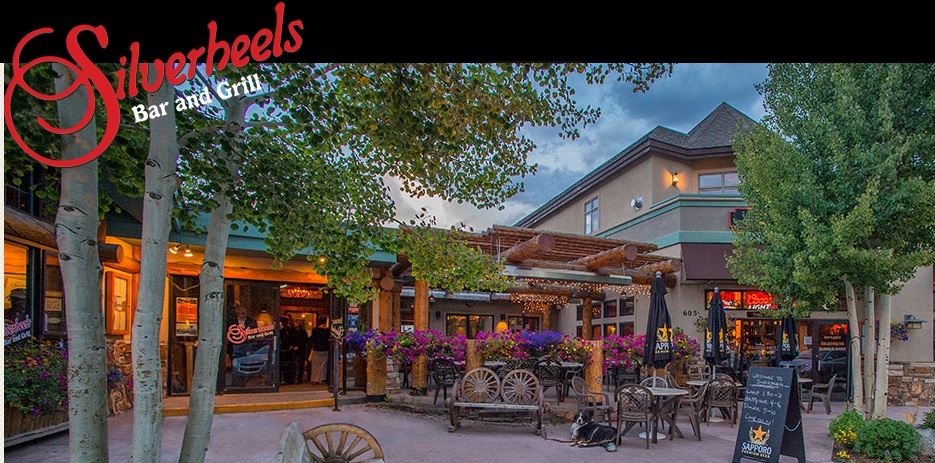 (2015 Diners' Choice Open Table Winner)
House Salad - Mixed greens, carrots, tomatoes and cucumbers with choice of dressing
or a cup of Award winning Pork Green Chile Stew
Entrée choices:
Trout - Lemon Pepper: lemon zest, roasted tomato, cracked black pepper and citrus buerre blanc or Trout Almandine: almond panko crust, citrus agave beurre blanc; served with fresh vegetables and one additional side

Bone-in Pork Chop - adobo raspberry glade marinade, cornbread stuffing; s

erved with fresh vegetables and one additional side

Silverheel's Steak Oscar - 8 oz top sirloin, snow crab cream cheese blend, asparagus and hollandaise

Chicken Anasazi - 8 oz all natural cornmeal crested chicken breast, snow crab cream cheese blend, roasted tomato, chipotle cream and tortilla strips; served

with fresh vegetables and one additional side

Almost Famous Fish Tacos -  fried haddock, pico de gallo, coleslaw, cheddar-jack cheese and cajun remoulade with a flour tortilla
Day 7, Friday; August 30, 2019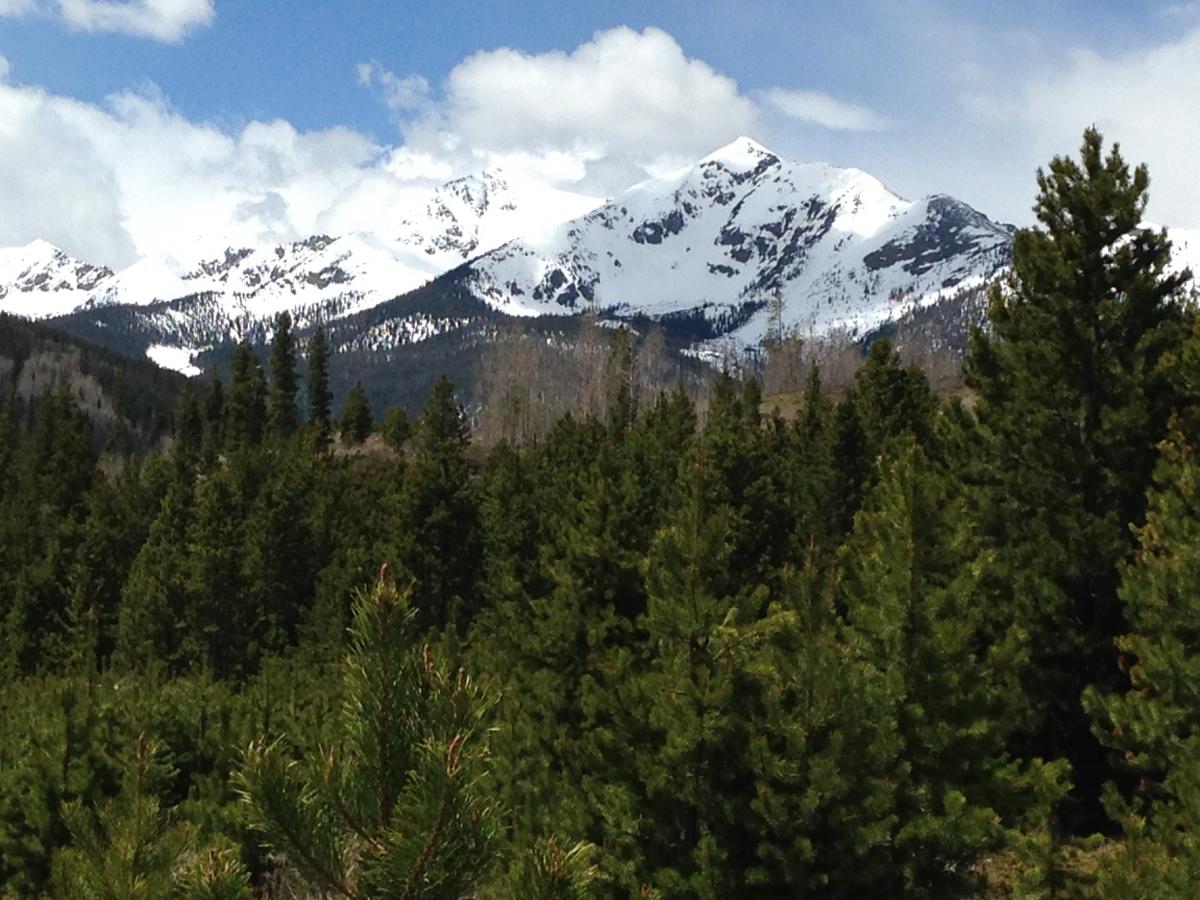 Say goodbye to Colorado and start your journey home!
---
Please note all trip information is based on previous trips and/or contracted lodging and restaurants and is subject to change based on availability or specific trip needs.
Riders who are comfortable riding at least 10 miles per hour should have an enjoyable trip. We have designed the routes utilizing bike paths wherever possible with the vast majority of the trip utilizing bike paths, but there are some roads that connect the bike paths. Though we are in the mountains the routes were designed to have a slight decent each day with only one climb on the trip.  Of course, if a rider is tired or does not feel like riding, the SAG vehicle will transport the rider to the hotel. All routes are on paved bike paths and roads. All riders may ride at their own pace, slow or fast.
Drive to

Hampton Inn, 177 Meraly Way, Silverthorne, CO 80498

, leaving your car at the hotel parking lot for free for the duration of the trip.
You can fly directly into the Denver International Airport (DIA) and take Shuttlebug, http://www.coloradomountainexpress.com/ or
rent a car and leave it at the starting hotel for the duration of the trip.
Deposit:
$200 due to reserve your spot and the remainder due 45 days before the trip start.  
What's included:
Ride packets including maps & cue sheets (directions)

Fully sagged including ride leaders, luggage transport, van transportation and rider assistance.

Breakfast with the group each morning

Dinner with the group three nights (see above)
Most participants bring their own bicycles.

To ship your bike, we would suggest using shipbikes.com or bikeflight.com for shipping. Your bike can be sent to the starting hotel: Hampton Inn, 177 Meraly Way, Silverthorne, CO 80498
Weather in the last week of August in the Silverthorne, Colorado area: