As we bicycle the best of the United States, above highlighted
in dark blue are the 
2014 trips and in light blue are one-time future year trips. The gray states are past trips. 
Come find why our participants travel with us again and again.
  7-day cycling tours including hotels, most breakfasts, most dinners, SAG and guides from just $1099.
Upcoming trips:
 "After taking more than 90 bicycle tours. Vacation Bicycling is one of our top 10 experiences!" 
"This was the first cycling trip where I felt I was on vacation!"
Celebrating Vacation Bicycling's 8th Year Anniversary!
Vacation Bicycling bicycle tours are different from the rest. You'll ride your bicycle part of the day and you will truly have free time as well. Our previous customers have said our trips are the first time they've felt on vacation while on a bicycle tour. Our supported trips generally begin around 8:00 am with excellent trip leaders and finish around 2:00 or 3:00 in the afternoon.
So in addition to enjoying a bicycle tour, you will have an opportunity every day to enjoy some free time having a cool drink in a hammock, a swim in the pool or shopping at local shops – there is something for everyone.
Our dinners and hotels are tested for local flair, excellent reviews, cleanliness and hospitality. With Vacation Bicycling there is never a hectic time schedule or "just enough time" to shower before heading to dinner.
Our company's primary goal is for you to have a wonderful vacation with no worries. That is why vacation comes first with Vacation Bicycling. Come join us!
Have a Question?
706-363-0341 or 800-490-2173
---
See Vacation Bicycling's ad in the latest edition of your favorite cycling magazine including: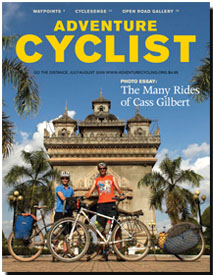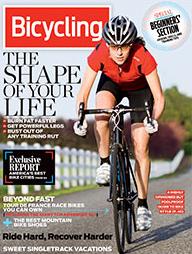 Also, we are a proud member of the National Bicycle Tour Directors Association