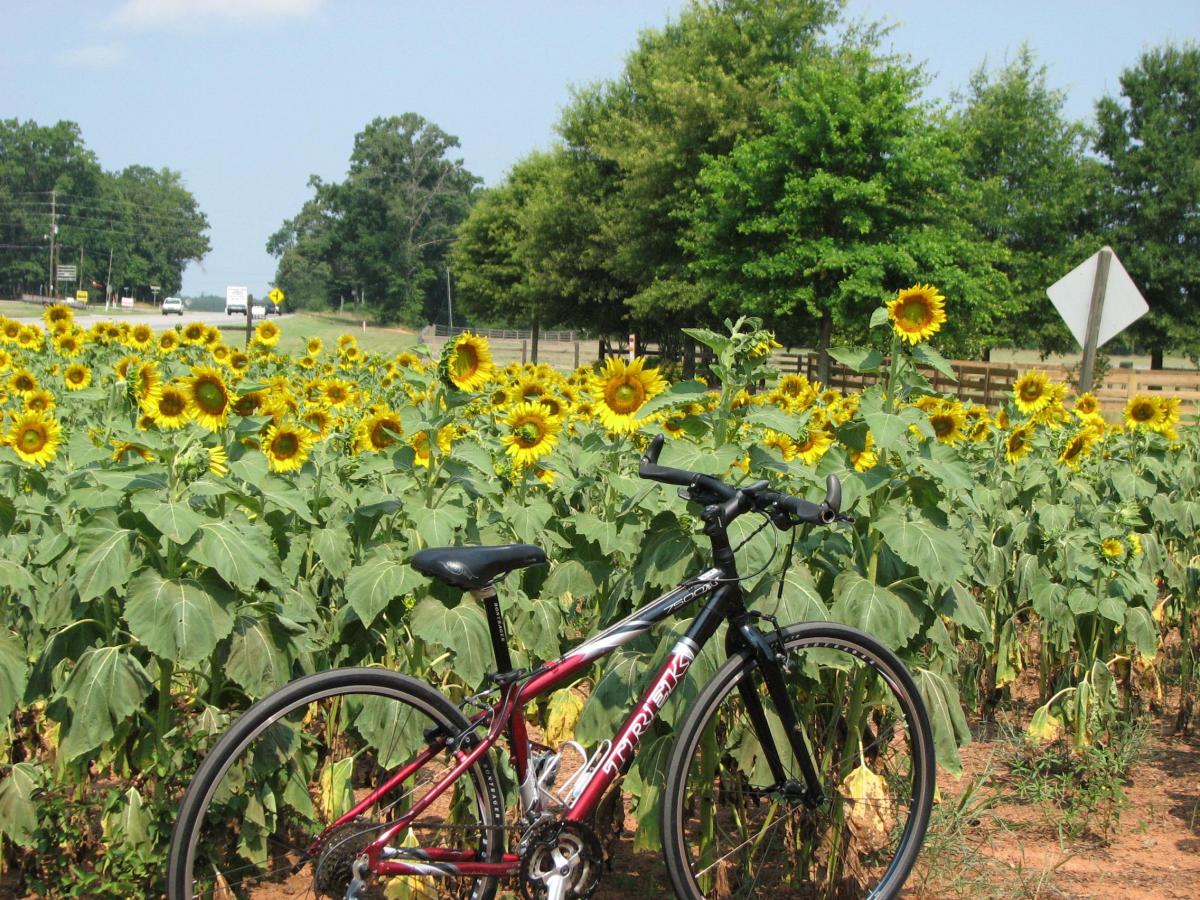 The mission of Vacation Bicycling is the dedication to the highest value of bicycling tours delivered with friendliness and safety that will allow both independence and inclusion with group experiences while creating lifetime memories.
As we celebrate our 10th Anniversary in 2016, we thought this would be a good time to reflect on our past trips to give future participants a feel for our tours.  Our first year, we had trips in three states and decided as soon as any of our participants had taken all of our trips, we would add a trip a trip to another state, until eventually we have had a tour in each state in the U.S.  Also, after our very first trip, every trip has had a prior customer participating.  Though we advertise in three bicycling related publications and on the Internet, the vast majority of our participants come to us from referrals or have previously attended a trip.
In addition, we evaluate each trip and make improvements for future trips based on customer suggestions and our observations.  Since we are on every trip and continuously interact with the trip participants, gaining insight is pretty easy.  With this in mind, we have implemented small changes, including adding BYOB happy hours, changing restaurants, switching hotels, revamping itineraries, acquiring a 15-passenger van and adding new destinations. We are constantly trying to improve, so our hope is each tour will be just a little bit better than the previous one.
Before starting our company, we decided to look at other companies that started small and grew into large successful organizations. The key, seemed to us, is to focus on the destination and the journey; and to always remember to focus on providing one thing really, really well: friendliness while providing the best value in bicycle tours. We set up our corporate model to provide the lowest possible prices and give the best value for each of our trips.
Goals of the ride with Vacation Bicycling:
Independence, but guidance so you may enjoy your vacation with your own spin.

Encourage relaxation to ensure an enjoyable vacation.

Excellent dinners at local restaurants that are tested and reviewed to ensure they are exceptional.

Lodging that is well respected with excellent reviews from people just like you; never camping.

Accurate cue sheets to avoid frustration in your daily mileage.

Itineraries that will always take you on scenic routes that are designed to avoid traffic and confusion.

Information on attractions you may consider adding into your vacation.
We hope that you join us!
If you would like to read a little bit more about the history VacationBicycling:
---
Many people have asked about the history of Vacation Bicycling. With this in mind, the following is a little bit about how Vacation Bicycling began and your hosts, Chandra (Chan) and Joe Fox. Vacation Bicycling is small, but Chan & Joe believe the smaller the company the harder you work to make sure each trip is a success through professionalism and friendliness. 
Chan and Joe had taken bicycling vacations in the past and were looking for an option that was value focused.  They always loved participating on bike trips, but were not great campers and wanted to sleep in hotels, but at an affordable price.  Then, on the way home from a biking trip, they thought, "Maybe we could start our own bicycling touring company with a focus on vacation." On their 17-hour journey home, the basic structures and strategies for Vacation Bicycling was born. The company began with only three trips and the strategy was to slowly grow with demand. Following the plan, growth has been slow, but once a person takes one trip with Vacation Bicycling, they come again and again.  In fact every trip after the very first trip in 2006 has had repeat participants.
Also, Chan and Joe feel that adults should be treated as such and can easily read as much or as little of the detailed information that is given to them about the trip on their own. With this in mind, on the first night there is an official meeting and after that, the written itinerary will provide the answers to most any question. Of course, Chan and Joe are always happy to answer questions. The goal is to make everyone feel like they are on a vacation without problems.
To get a feel for a typical day on a Vacation Bicycling trip: Your room is listed with your name, so at check-in you can get your room with ease. Dinner options are selected from researched and tested restaurants and typically include vegetarian, chicken, seafood and beef options. You will rarely find something you will not enjoy.  Of course, an optional BYOB Happy hour occurs many evenings. Whether you bring beer, water, wine, Gatorade or your favorite toddy, you will enjoy a relaxing happy hour with those that may have had a slightly different adventure by bicycle that day. On most trips, you have dinner with the group for three nights, then you have three nights on your own to enjoy that restaurant your friends at home said you "must" try.  There is flexibility in speed of your riding as the SAG vehicle's job while you are riding is to make sure everyone is accounted for. After dinner, some go to bed, while others enjoy the sunset, meet up with some new riding buddies for a drink or make a night of it.  
No matter your choice, you decide. Nothing is mandatory except for dinner times and when the luggage (SAG) trailer leaves; otherwise, you enjoy your week with new friends on this active vacation.  Most people that come on one Vacation Bicycling trip say they got to really enjoy their week, not as an employee of a company, the town doctor, business owner, congressman, sales representative, military officer, masseuse, lawyer or the president of their lives in retirement, but as a person that enjoys riding a bicycle with like-minded people.
So that is the rest of the story. Come join them on your next bicycling vacation!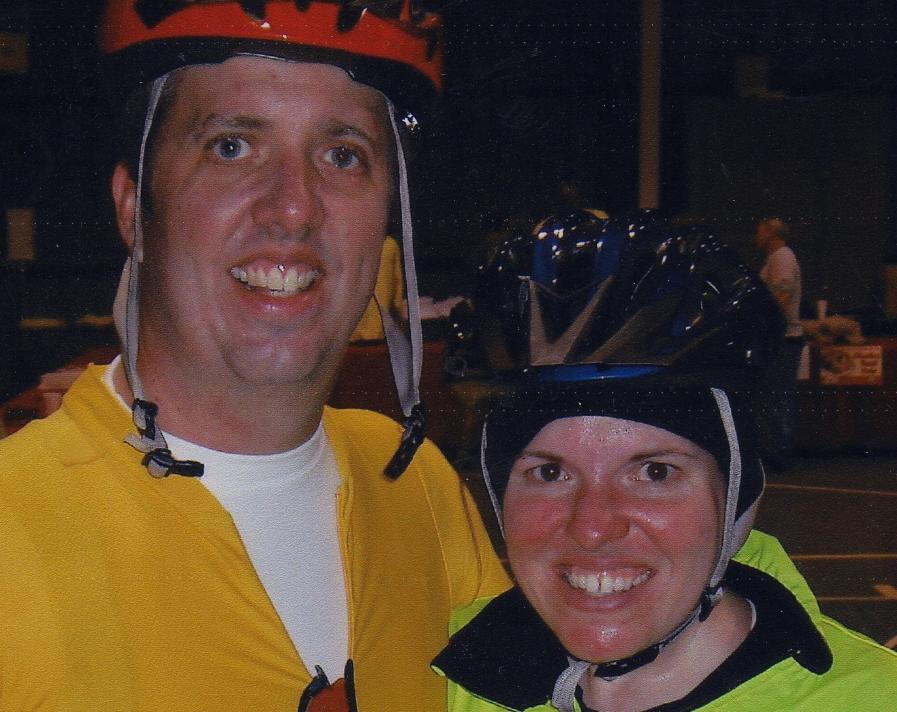 Chan & Joe