Here is a link from USA Today's Travel Tips section, the second paragraph is about Vacation Bicycling:  Click Here.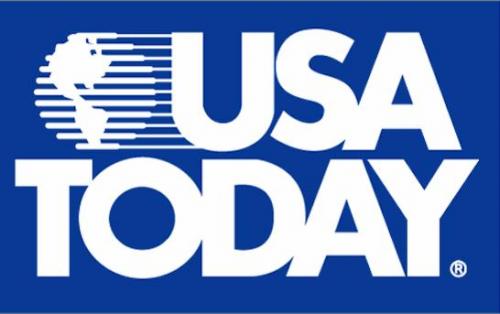 Following are a sampling of actual reviews from customers, which we have received:
Mike F.
Just got back from the Florida Keys trip and it was just wonderful. Already thinking about the next one. So many trips, so little time. Joe and Chan, you do a terrific job. I'm getting hooked on this road biking thing! Thanks for all your diligent planning and support!
Anna K.
Wow, just returned from the Keys trip! It far exceeded my expectations. Thanks Joe and Chan for a great tour! The gals from San Antonio had a blast!
David W.
Another day at the office, not!  Great trip to the Keys. Chan supported those of use on special needs bicycles.
Rosemary A.:
Great bike trips to both Maui and Georgia. Bike routes, accomodations and company couldn't have been better. Look forward to our next trip with Chandra and Joe
Joan D.
What a wonderful way to see the world on bikes! Chandra and Joe Fox do a great job of making sure everything goes as smoothly as possible. My friends and I had a fantastic time on the PEI bike trip. We highly recommend it! —
Kathleen G.:
Looking forward to our next ride, whenever that is!
Betsy A.:
Vacation Cycling is an excellent company and we plan to travel with them again at some point in the future. For our taste we did not particularly like the Key West journey because of the awful car and truck traffic that was with us all the way. But the hotels, the food, the commaraderie and the attentive care from our hosts were all wonderful!  Also, the price is definitely right!
Kathleen L.:
Looking forward to our trip in a couple of weeks to the Florida Keys! We were with Joe & Chan on this trip in 2008 and had such a great time that it is time to do it again! See you soon!!!
Chandra and Joe cant wait to take another trip with you two!!!Family and commitments have made it difficult but Vacation Bicycling is definitely still on my list. The Outter Banks trip was great fun,good food and some really good people to vacation with. Thanks for the memories.
Susan R.:
My husband and I took this trip, and it was fabulous. The riding was great, the scenery was gorgeous, and Joe and Chandra made everything run smoothly! I would love to do it again!
Mike B.:
My wife and I went on two different trips with Joe and Chan. We could not have asked for better hosts.Worth every penny. Can't wait to schedule our next trip.
Here is a review written by a customer for her bicycle club's newsletter, the review is on page 7.  Click here to view the newsletter.
---