Please click on a picture above or a link below to book or for detailed trip information.
7-day bicycling tours including hotels, breakfast, three dinners, SAG.
Vacation Bicycling: Once in a lifetime bicycle tours, second to none. Don't let another year pass you by!
Vacation Bicycling bicycle tours are better than the rest. Whether you are on your road bike, e-bike or hybrid, you will enjoy riding with your new bike family. 90% of our customers come back again and again over the past 18 years. You'll ride your bicycle part of the day and you will truly have free time to enjoy with your new friends or on your own to have your very best experience. Our previous customers have said our tours are the first time they've felt on vacation while on a bicycle tour. 
We are a small family-run bicycling company, leading bicycle trips in the best bicycling locations throughout the U.S. We started the company to keep prices reasonable to all who enjoy bicycle vacations, providing the best value in hotel-bicycle tours. We are not a big business conglomerate, running the same trip week-after-week in the same location - you will never see us with only one bicycle trip over-and-over. We like to provide variety. We have each bike trip once per year in each place, so you can focus on the beauty of each unique location. Come join us!
Also, a note about Vacation Bicycling's prices and tours: All of our prices include tips. We are one of the only tour companies in the world that does not take tips; whereas most tour companies expect their participants to pay an extra "recommended tip" that can be $200+ at the end of the trip, but not with Vacation Bicycling. Our company has a strict no tipping policy. Finally: 
All Vacation Bicycling prices are consistent. We do not send emails or last minute offers of lower prices than posted on the website. Once we post a price for a trip that price will never go lower, so you know you will always get the best available price when you book. 
We hope you like all the advantages of being a part of a tour with Vacation Bicycling. Come join us!
For a more in-depth explanation on pricing: To continue on our mission to the dedication of providing the highest value of bicycling tours, we needed to change. 
Pre-pandemic we were able to have basically the same trip prices both from year-to-year and once a trip was posted. Unfortunately, with inflationary pressures that pricing model was no longer viable. So different trips now and in the future will have different prices and people who sign-up early will get a better rate than other people. A good example of this pricing model, as you may know, is the one used by Southwest Airlines. When Southwest first started, they had the same price on almost all their routes. Over time they changed their pricing structure with each destination having different prices and with people who sign-up sooner having better prices than ones who reserved later. As inflation has impacted all of us, we too needed to adapt, so Vacation Bicycling has now adopted a similar model, including creating an algorithm to help us minimize price increases and only change prices as necessary when factoring in each location's unique costs. 
See Vacation Bicycling's ads in the
latest edition of your favorite cycling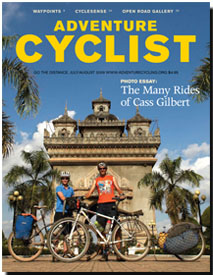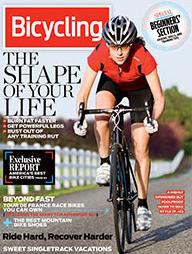 Also, we are a member of the Bicycle Tour Network; formerly
known as the National Bicycle Tour Directors Association