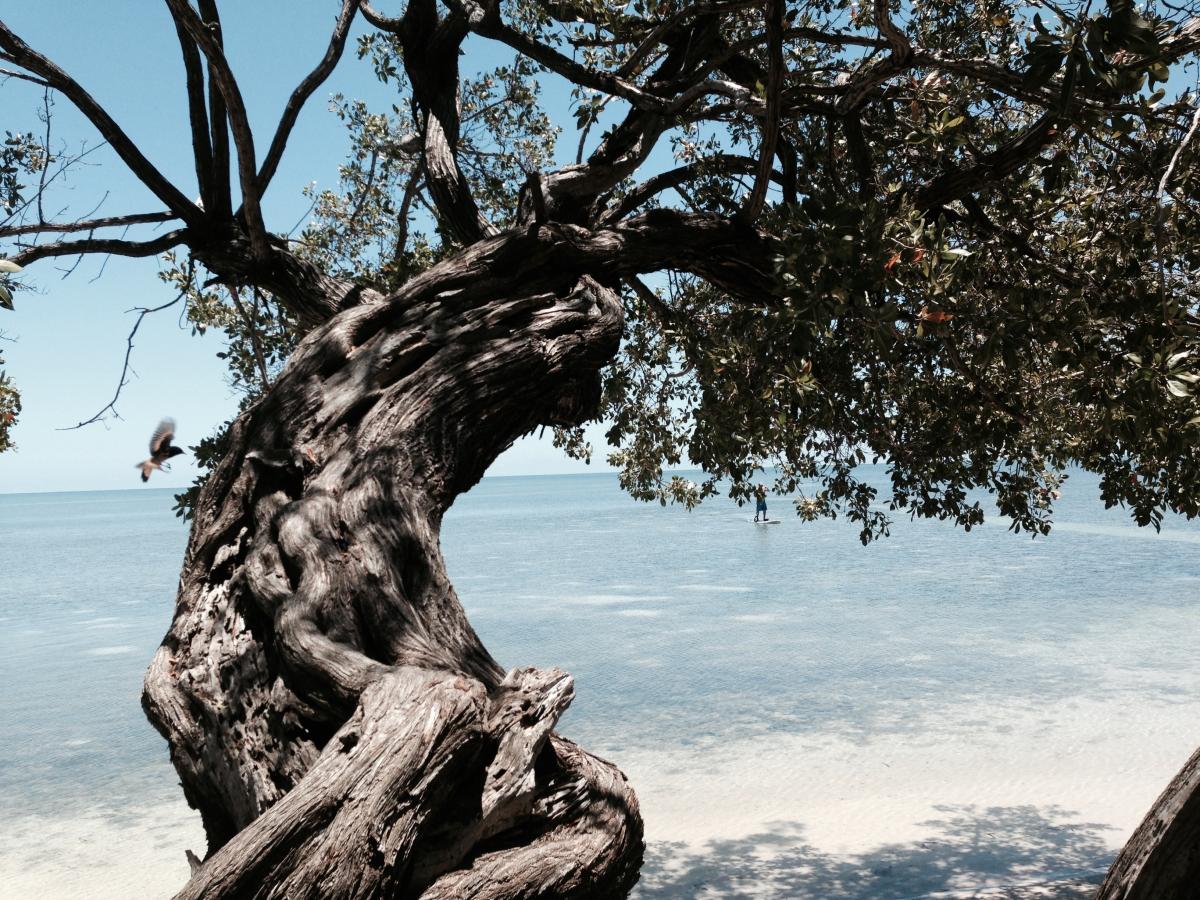 This was the very first Vacation Bicycling tour. The Florida Keys was consistently one of the most popular and well liked, so we thought it was time to bring it back and reimagine the bicycle tour to make it even better!

We are staying at just one hotel and starting the trip in the heart of the Florida Keys. We will ride each route just one direction and enjoy a "free day" in Key West.

Ride on 90 linear miles of existing paved bicycle trails within the trail 106-mile ride from from Key Largo to Key West

We ride with clear ocean water on one side and the gulf on the other.

We experience all The Florida Keys & Key West with a blend of Caribbean blue waters, tropical foliage, stunning sunsets and the unique city that is Key West.

Also, we only have two real hills on the entire ride, which technically are not hills but two bridges, the 7-mile Bridge and the Channel #5 Bridge.

You can visit the Dolphin Research Center and get into a splash war with one of the dolphins; be careful, you may lose the splash war to a dolphin in the experience, but what a great story!

Of course, we will take time to relax in a hammock, enjoy beautiful sunsets and take home amazing photos and memories.

The Florida Keys is a great finale to the bicycle riding season!

Come enjoy a relaxing vacation while experiencing the unforgettable adventure of biking the Florida Keys.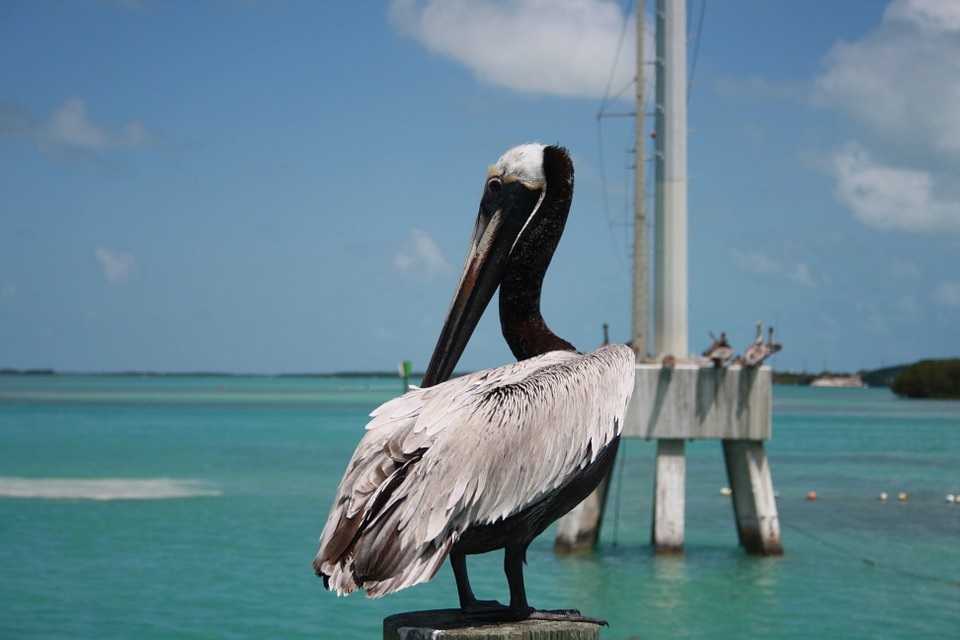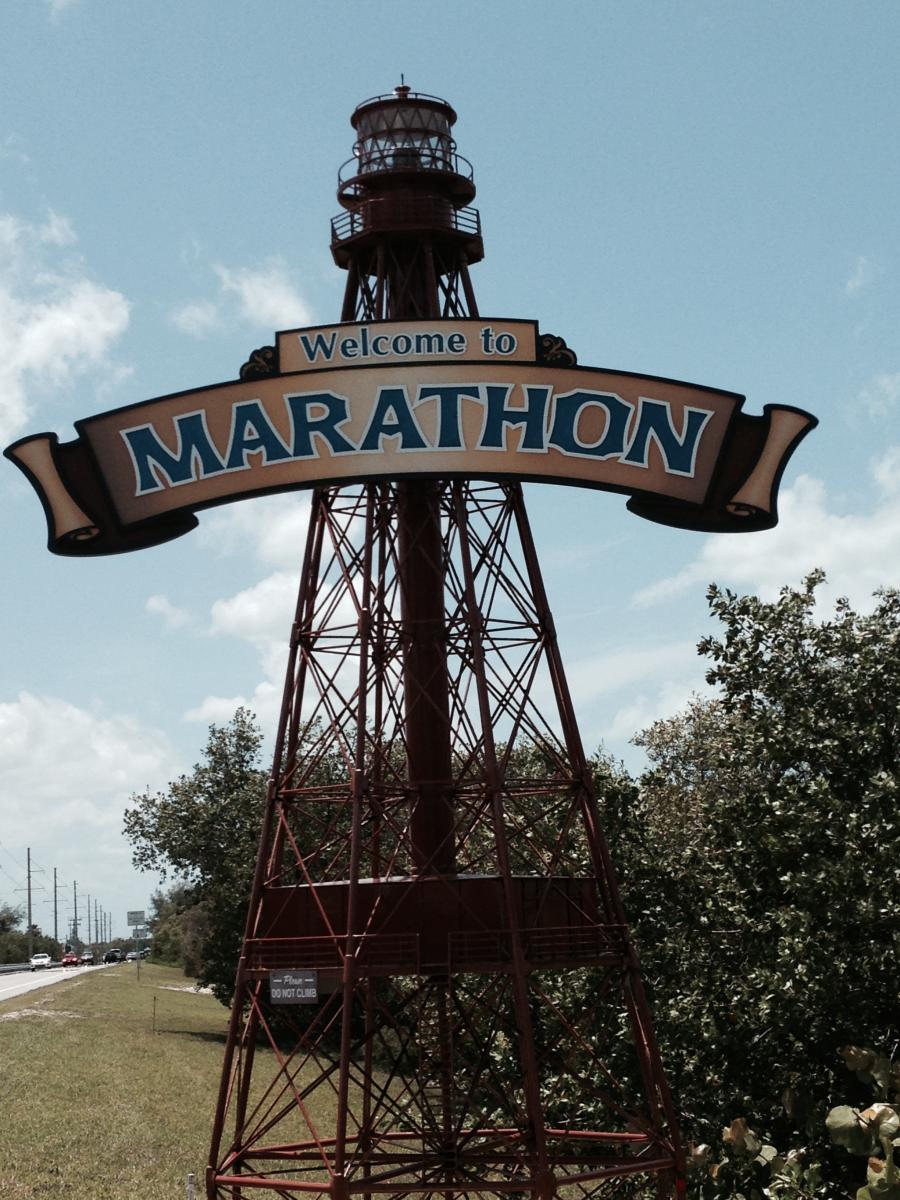 Check into the hotel throughout the day. Enjoy the pool or go nearby and get in some sandy beach time by visiting the world renowned Sombrero Beach. Make plans to go to the Dolphin Research Center, Sombrero Reef Marine Sanctuary and Turtle Hospital – where you can swim with the dolphins.
The Florida Keys are so beautiful. Our main mission is to begin to relax and enjoy our bicycling vacation. In the evening meet new and old friends during the Get Together scheduled for 4:00pm and then dinner.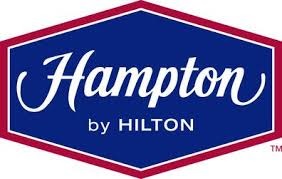 Hampton Inn Marathon Florida Keys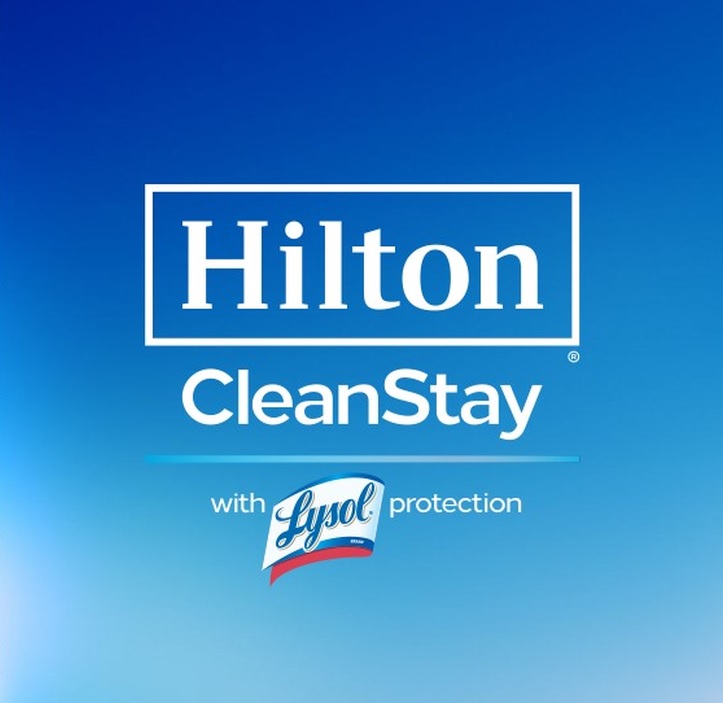 Dinner: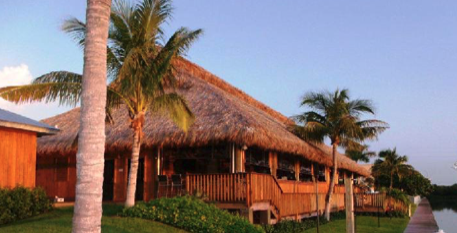 Sparky's Landing
Menu choices include:
Fish Tacos – buttermilk batter fried dolphin fish, pickled red onion, tomatillo sauce, flour tortillas, cabbage, cilantro lime sauce, rice & black beach side.

Fish Plate – locally caught dolphin fish broiled, grilled fried or blackened

Artisan Wood Fired Pizza

: Sundried Tomato – garlic puree, basil, mozzarella, red onion and goat cheese, Roni – pepperoni, mozzarella and basil, or made to order

Asian Baby-backs – daikon slaw, sticky sauce, crispy wontons

Roasted Chicken – mashed potatoes, shoestring potato, red onion, candied garlic and blue cheese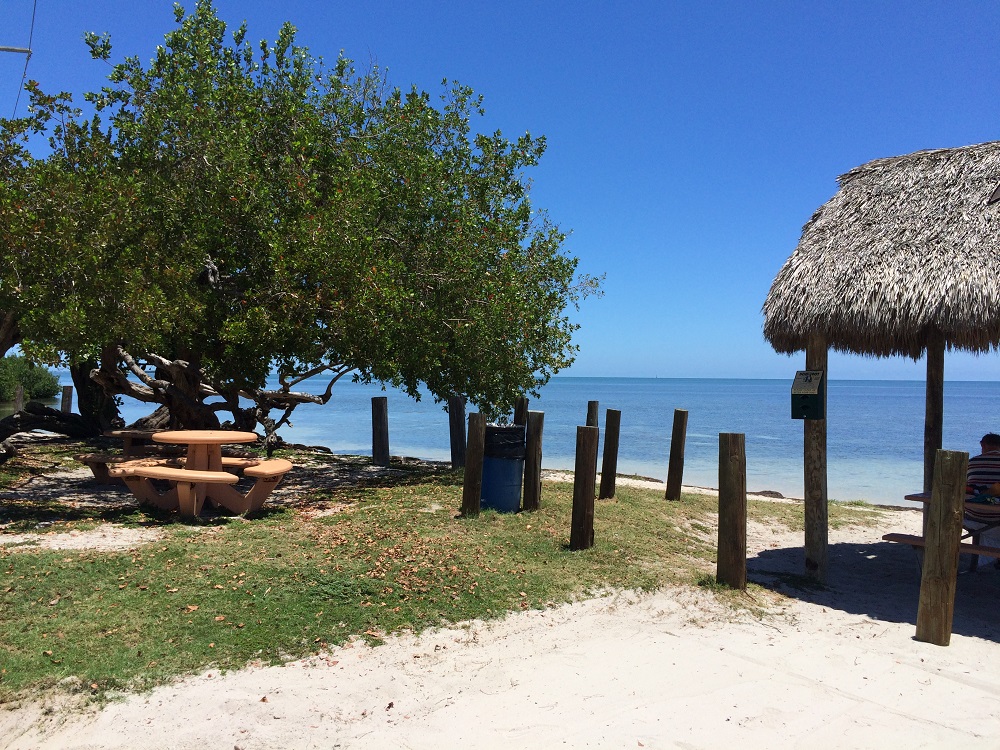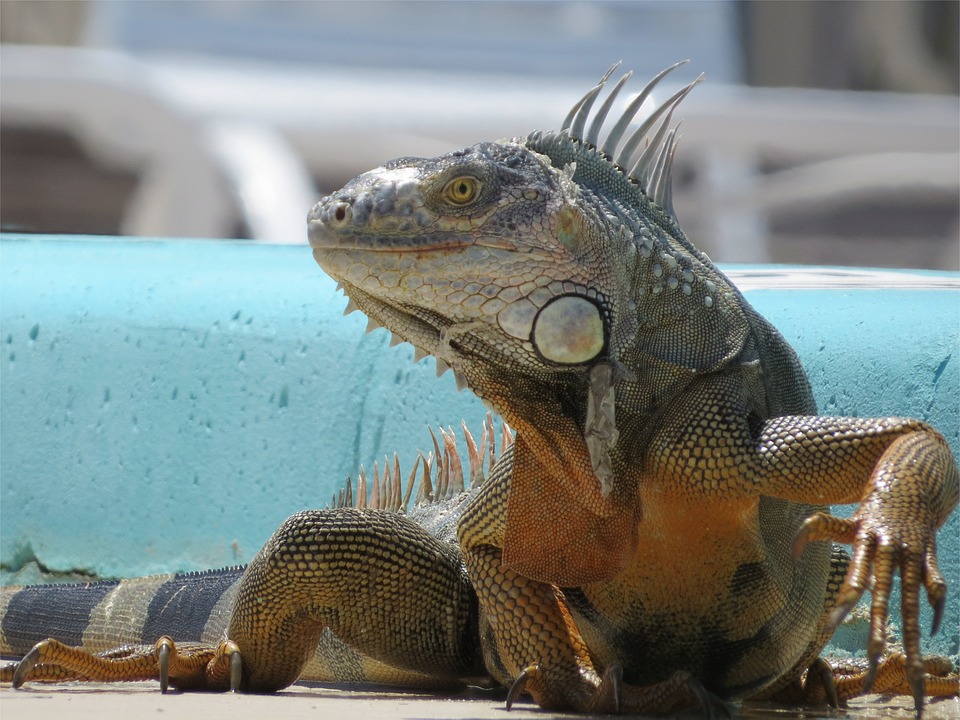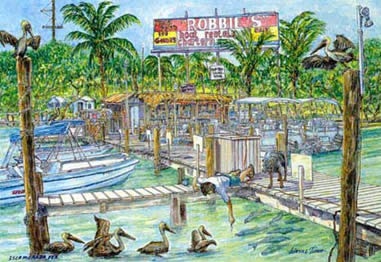 Begin our ride at the start of the Florida Keys Overseas Heritage Trail after a short van ride. You will start on the Bike Trail near John Pennekamp Coral Reef State Park then proceed on paths through the first city in the Florida Keys, Key Largo. Later you will also ride on the Channel #5 bridge with the beautiful Gulf waters on one side and the shimmering Atlantic waters on the other.
On your journey take a moment to see and/or take a picture of Betsy, the World's Largest Lobster. Sculptor Richard Blaze spent five years building Betsy. In Islamorada watch Tiki statues and wood carvings being made and maybe even choose the perfect Tiki to have shipped home.
Finally, you will end your ride at the most visited tourist destination in the upper Keys, Robbie's, which is a tourist's paradise with lots to do and voted #1 Place in the Keys with fish feeding, restaurants and tourist attractions. Take your pick:  Shop, Feed the Tarpon, have an ice cold drink or lunch in view of the ocean. Make it your perfect adventure. Then take the Vans back to the starting hotel in Marathon. 
Bicycling route:
0 miles, staying at the hotel;34 miles, biking to Robbie's on bike paths with a few miles of road shoulder riding. The route is flat with one hill, the Channel #5 bridge]
Breakfast: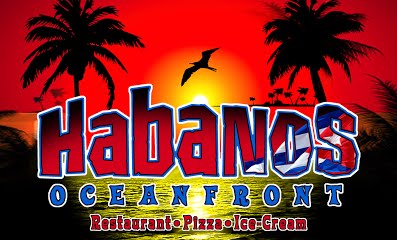 Habonos
- Consistently the best hole-in-the-wall restaurant in Keys -
Menu choices include:
Mahi Mahi or Fish of the Day Platter

Salad with Tuna, Chicken or Fish of the Day

Fried Pork Chunks – a restaurant specialty

Habanos Seafood Pasta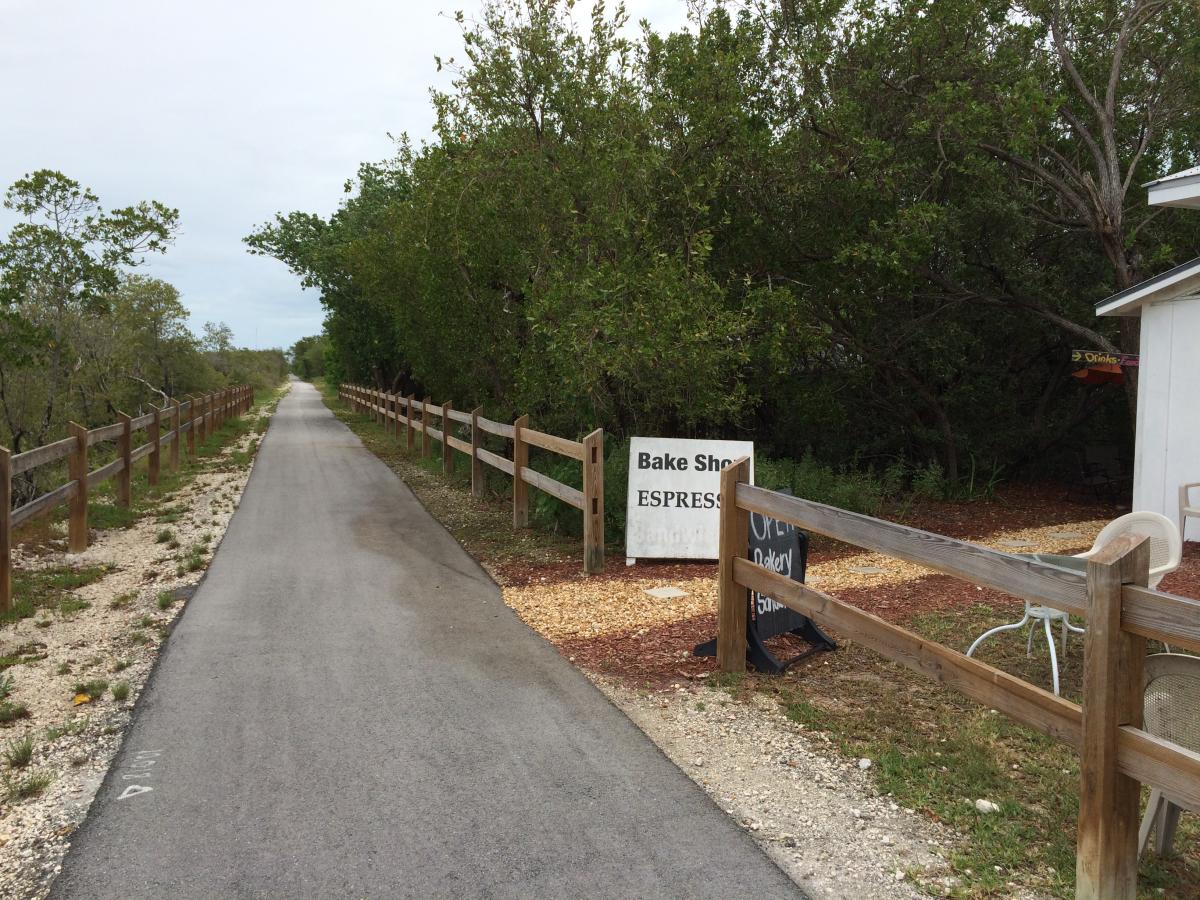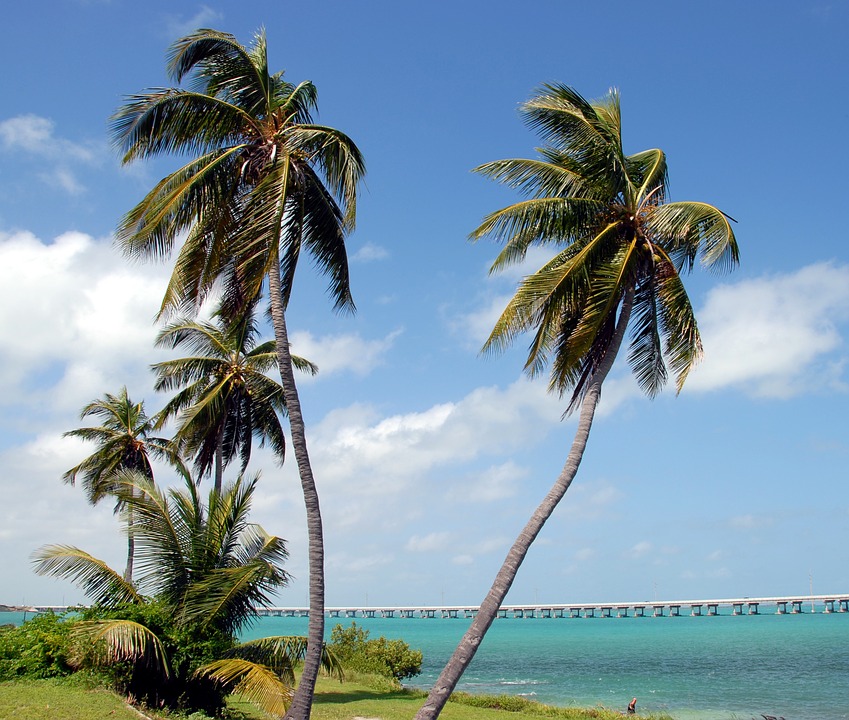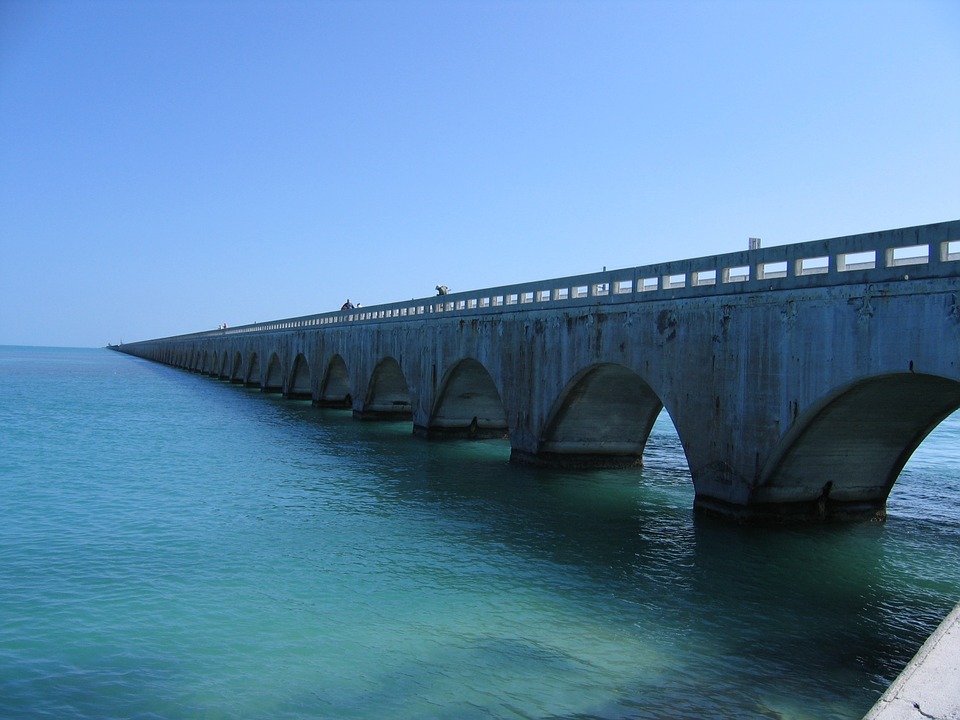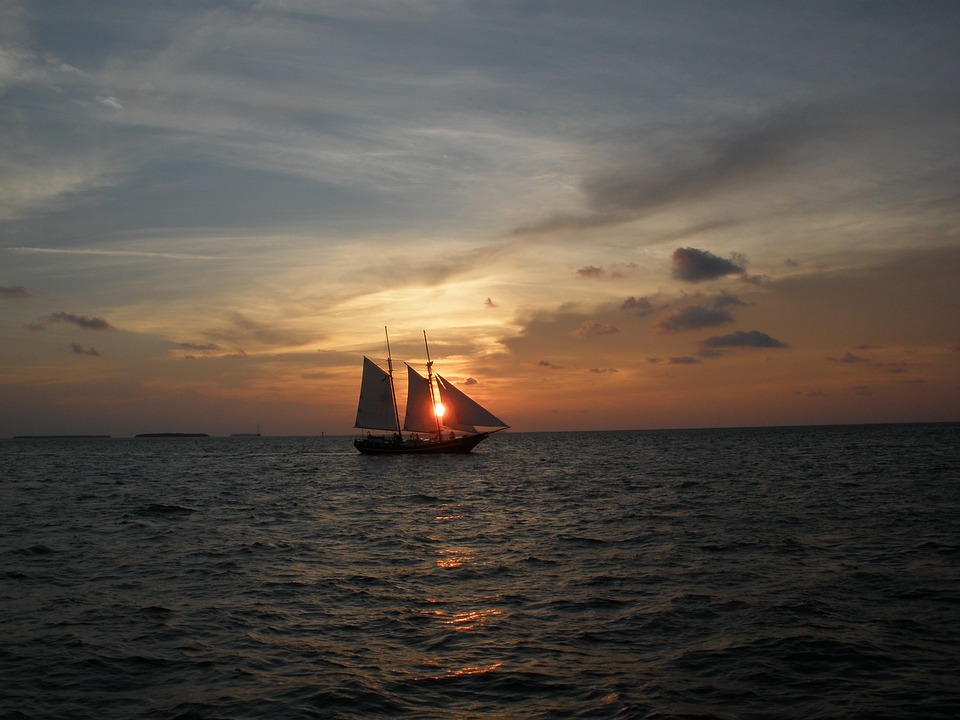 Start today where we left-off yesterday at Robbie's. Continue riding by and near the sparkling ocean water. Take a stop at Long Key State Park ($2.50) a 65-acre protected area of historic sites, wild flowers and tropical trees. Kayak, canoe or hike through Long Key State Park before continuing on your ride. Ride atop The Channel Two Historic Bridge, Long Key Historic Bridge, Long Key Historic Bridge, Tom's Harbor Historic Bridge and Tom's Harbor Channel Historic Bridge. All have been converted to bicycle bridges. Bicycle by or take a stop at Curry Hammond State Park, the largest undeveloped parcel of land between Key Largo and Big Pine Key. In addition Curry Hammock provides vital habitat for many local and migrating species and hosts record numbers of peregrine falcons every fall. Get back to Marathon and enjoy the outdoor pool at the hotel or the sandy beaches of Sombrero Beach.
Bicycling route: 0 miles, staying at the hotel; or 24 miles,Riding from Robbies to the hotel; or 36 miles riding to world recognized Sombrero Beach and to the hotel  [Most of the route is on dedicated bike paths. The route is flat.]
Dinner: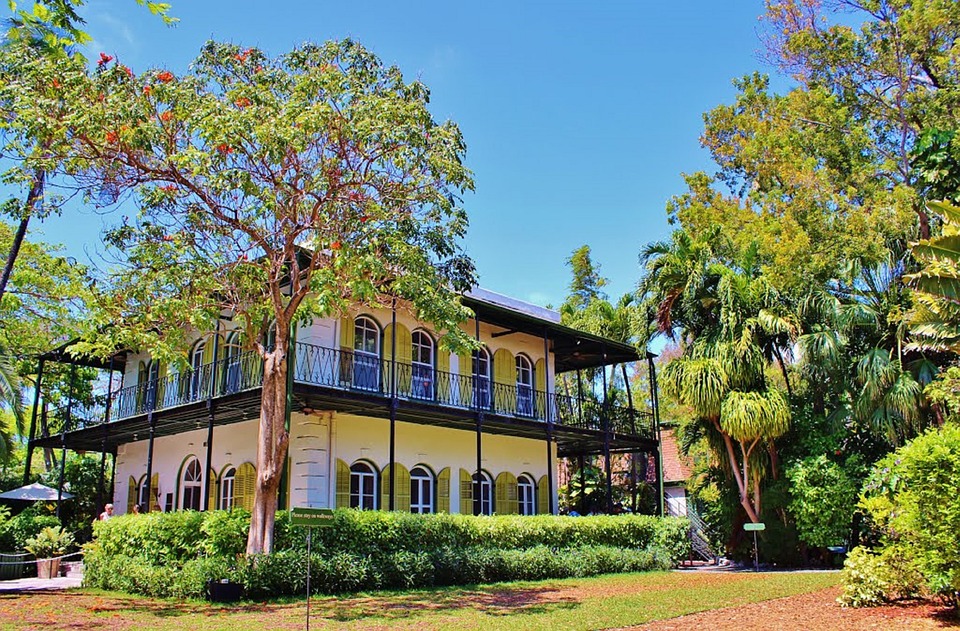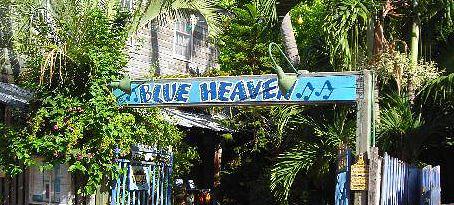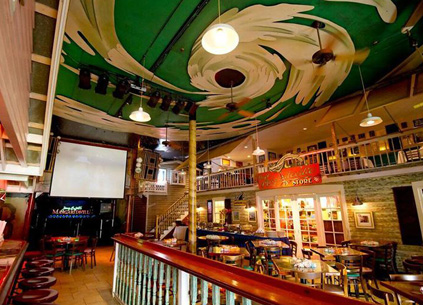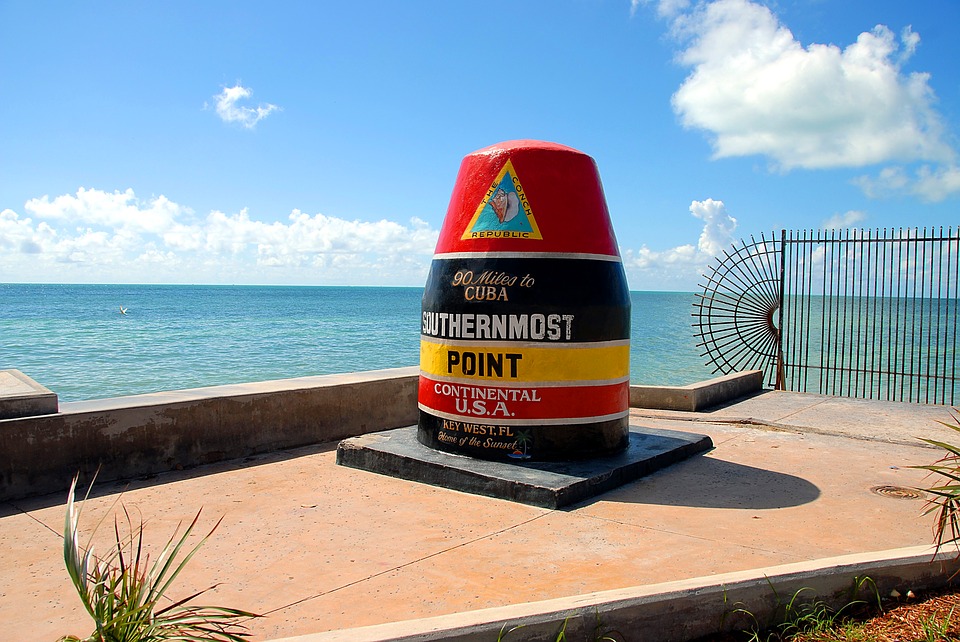 Key West to Big Pine Key, Key Deer & No name Pub
Today we start our ride from Key West, where "Everything Old is New Again." Enjoy the sights and unique culture of the country's southern most location, visit the palmtree lined streets and discover gingerbread mansions and tin-roofed conch houses. After enjoying the sights of Key West we leave the city on dedicated bicycle paths. Then we make a stop at Baby's Coffee the locals favorite coffee shop. 
Continue heading north, exploring and visiting unique sights of the Keys as you ride along and near the Atlantic Ocean and the Gulf of Mexico. Take time to stop for lunch at No Name Pub, one of the most uniquely decorated restaurants in the world. 
Ride through Key Deer country. The miniature Key Deer only live in the Florida Keys. Take some great photos to show your friends. 
Then take the vans back to the hotel.
Bicycling route:
 0 miles, staying at the hotel; or 31 miles riding to the National Key Deer Refuge Nature Center or 37 miles riding to/from the No Name Pub and back to the Key National Key Deer Refuge Nature Center.
Breakfast: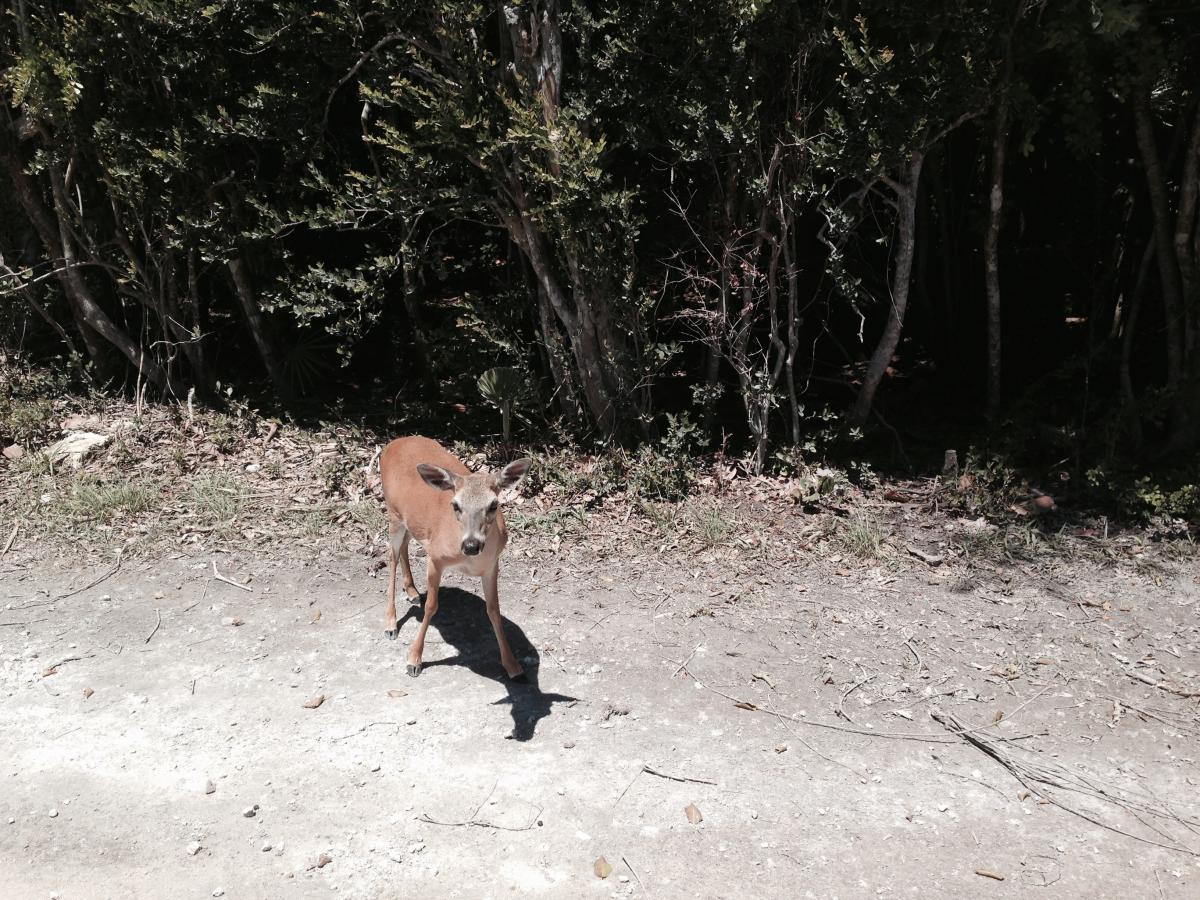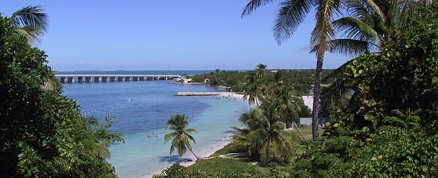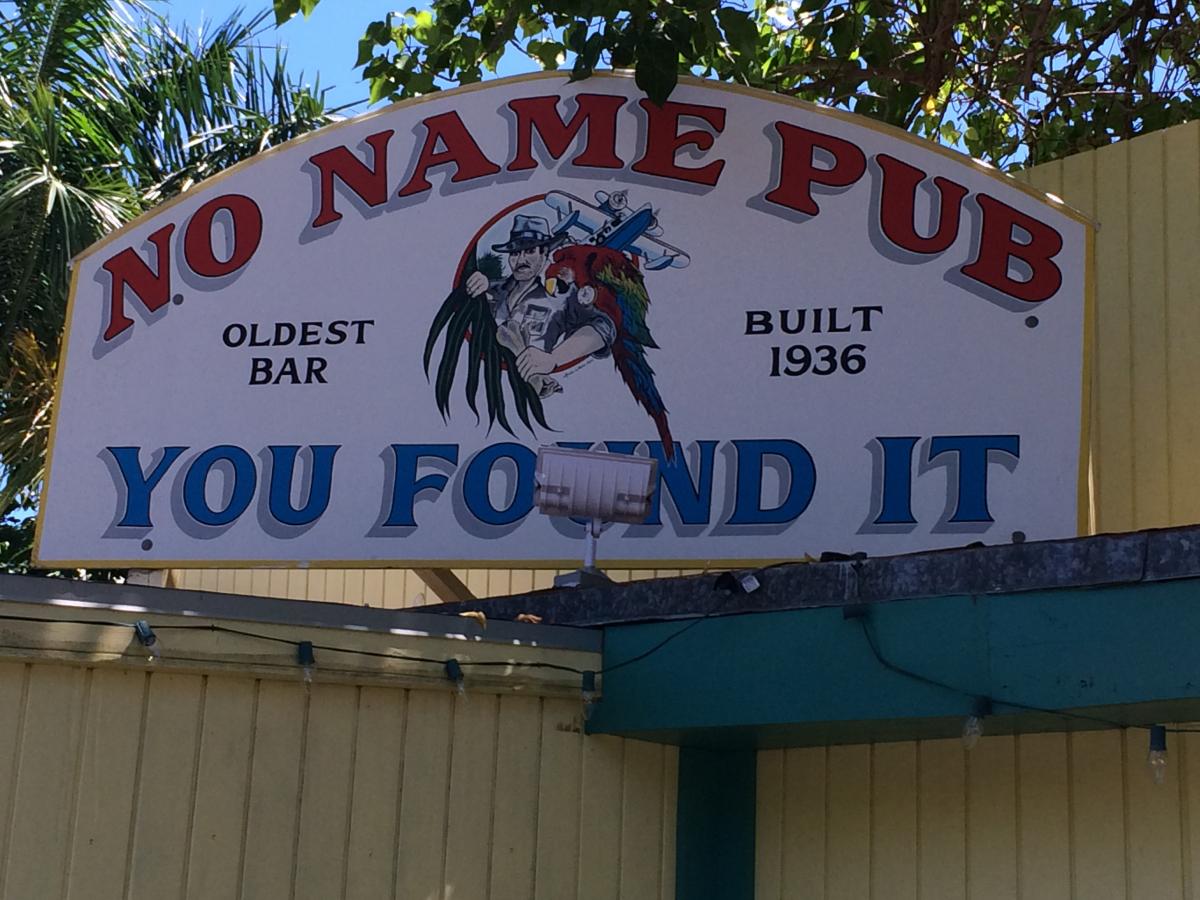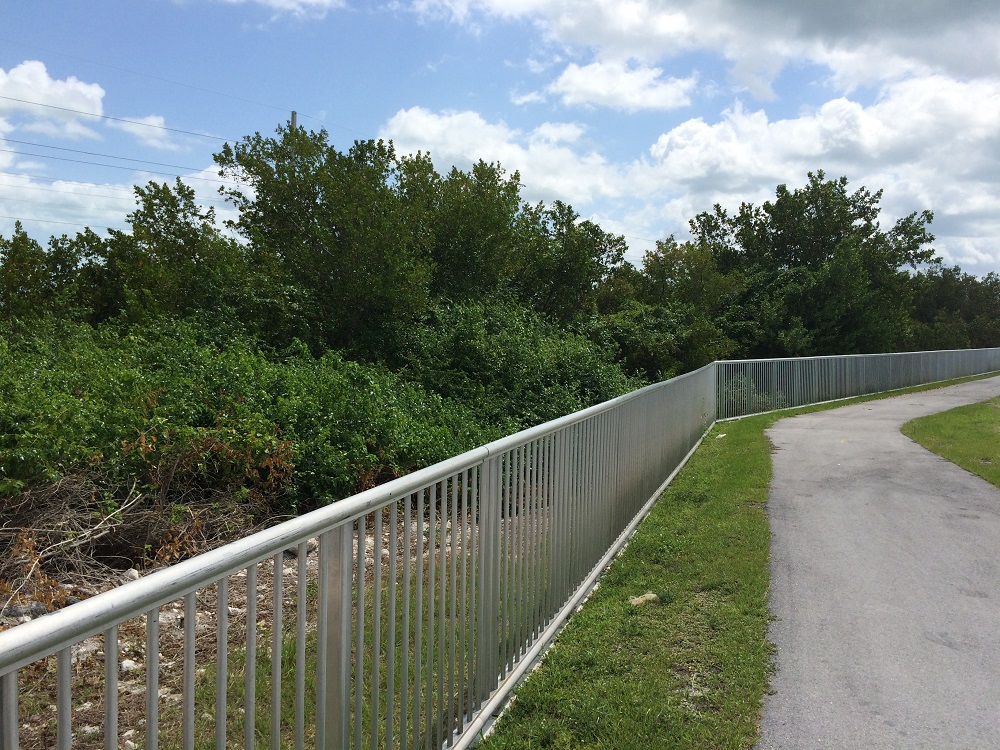 Today we take the vans to Key West without our bikes to enjoy the city from lunch until sunset. 
Spend the day exploring Key West. Choose which unique Key West restaurant to have lunch and/or dinner. Once downtown, you can catch a ride on the Old Town Trolley or the Conch Train to get an overview of the history and sights of Key West. As you visit Key West enjoy a bite to eat at the many restaurant choices including Jimmy Buffett's Margaritaville or Sloppy Joe's Bar to name but a couple of the hundreds of nationally acclaimed restaurants in Key West. Of course you can also enjoy the shopping along Duval street which features every type of store and gallery. 
nationally acclaimed unique restaurants and pubs. In the evening visit the world famous Mallory Square to watch the street performers and later the beautiful sunset. After sunset, take the vans back to the hotel
If you prefer to visit other areas of the Keys on your own, you can visit  
Long Key State Park, a 65-acre protected area of historic sites, wild flowers and tropical trees where you can kayak, canoe or hike through the park before continuing your bike ride. Or you can also play a round of 9-hole par 3 golf? Or just take in and relax on the clean sandy beaches of Sombrero Beach. Of course, you
 can also just spend the day relaxing at the hotel pool or the nearby sandy beaches.
Bicycling Route:
0 miles, staying at the hotel; or ride on your own in Marathon to Sombrero Beach, 12 miles round trip. [Route is flat]
Breakfast:
Day 6, Thursday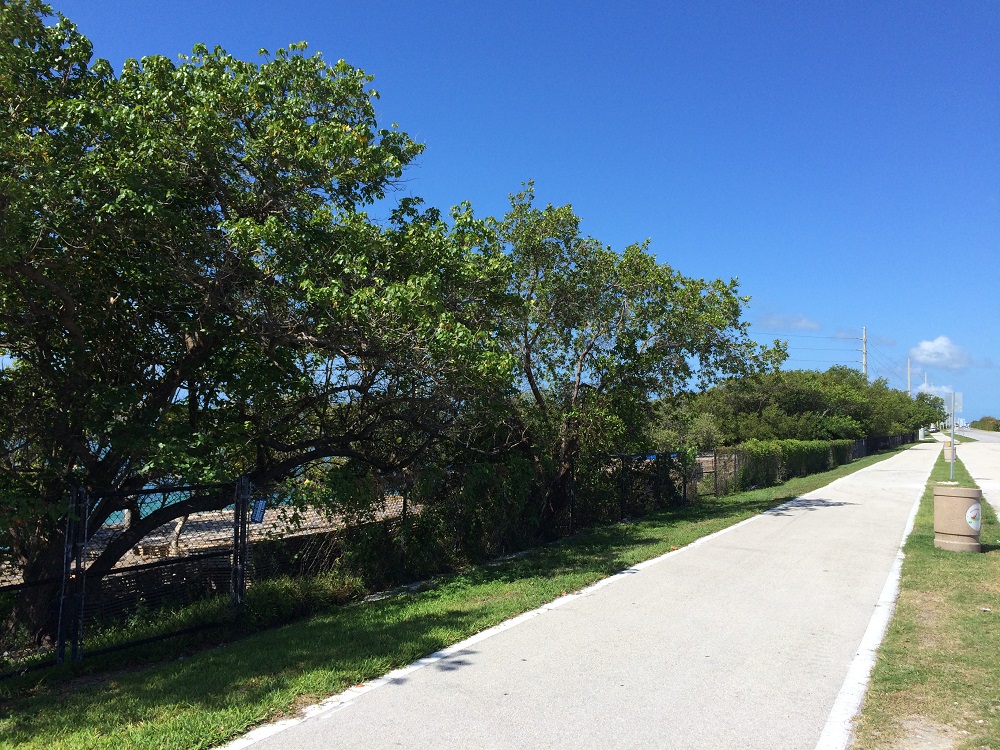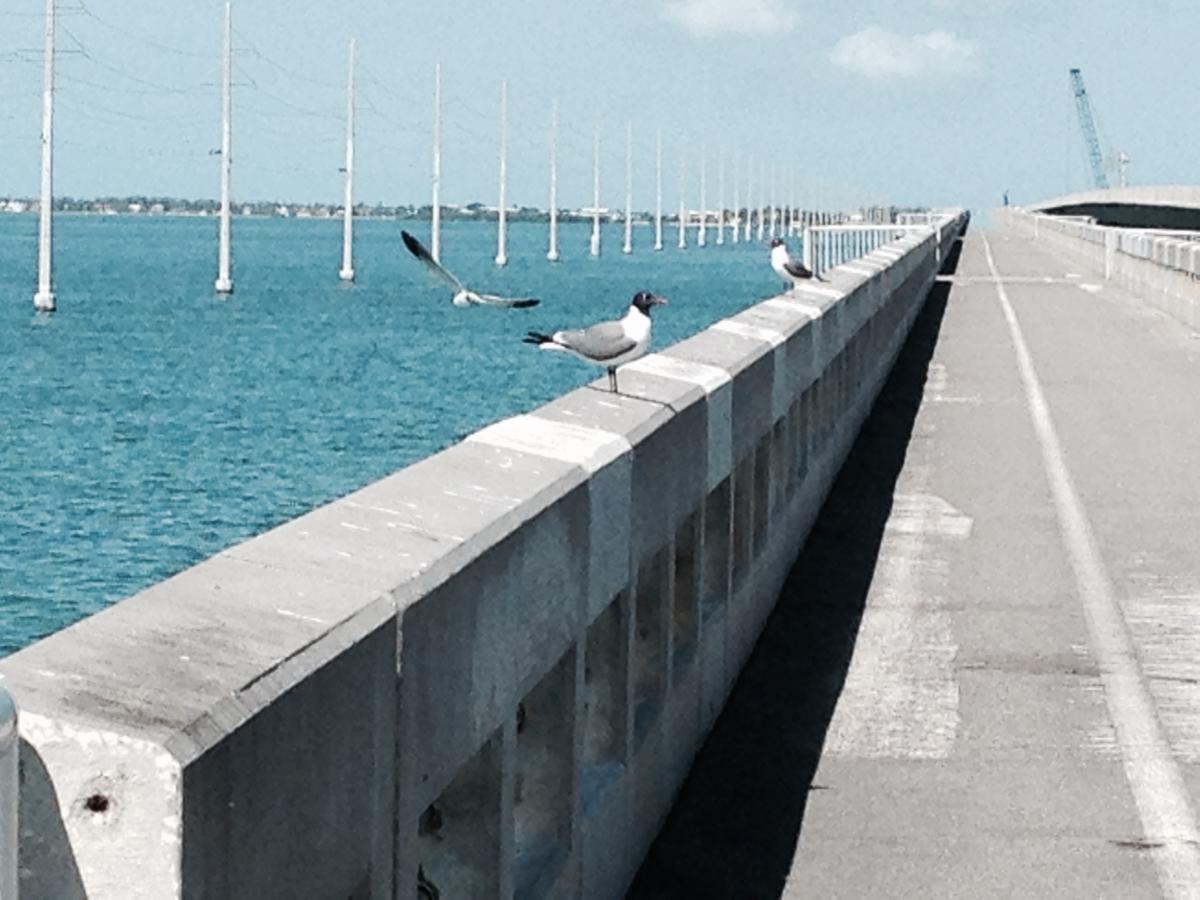 Little Pine Key/Key Deer over 7-Mile Bridge to Marathon
Enjoy what will become your lifelong memory of bicycling over 7-mile Bridge. It is famous. Why you ask? Enjoy your day like many movie stars have done in the Florida Keys. Many films have been filmed on 7-Mile bridge, including the blockbuster film, "True Lies" written and directed by James Cameron, starring Arnold Schwarzenegger, Jamie Lee Curtis and Bill Paxton. In addition to the fame from all of the filming on the bridge, you should also take a leisurely day to bicycle over one of the greatest and most beautiful rides that you will always remember on the old 7-Mile bride.
 Also, take a stop at
 Bahia Honda State Park ($2.50 entrance fee) with beaches that are ranked among the best in the world. You can even catch a snorkel tour while visiting the park. Of course you can also ride directly back to the hotel and relax with a cool drink while enjoying the pool. View the ocean, go for a swim, or just relax watching the waves. 
In the evening celebrate with your new and old friends during the farewell dinner.
Bicycling route: 
0 miles, staying at the hotel; 24 miles, riding over the 7-mile bridge and back to the hotel; or 28 miles, riding back to the hotel and adding the "old" historic 7-mile bridge.
Dinner: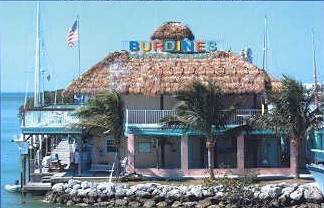 Burdines Waterfront
-The Local's #1 Favorite Restaurant -
Menu choices include:
"Burdine Plates" – Choice of Grilled, Blackened or Fried; Shiimp, Mahi, Chicken or Shimp & Fish served with homemade hushpuppies and coleslaw

Three Cheese Keys Steak – Real shaved ribeye steak with fresh grilled garlic & onions, topped with 3 different melted cheeses & served on a toasted ciabatta roll with baby greens and

tomato

Black Beans and Rice – Served with a warm flour tortilla, shredded lettuce & fresh salsa. Optional : add in grilled or blackened Mahi, Shrimp or Tuna Steak

Garden Salad – Made with fresh baby greens & veggies with grilled or blackened chicken, mahi or shrimp along with pita points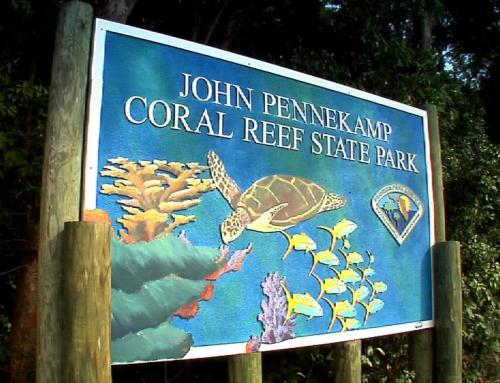 Ride and explore the Keys one last time before starting your journey home.
---
Please note all trip information is based on previous trips and/or contracted lodging and restaurants and is subject to change based on availability or specific trip needs.
Riders who are comfortable riding at least 10 miles per hour should have an enjoyable trip. The routes are primarily on bike paths with a little riding on bicycle designated or low traffic roads. Please see the daily routes descriptions for additional information. Of course, if a rider is tired or does not feel like riding, the SAG vehicle will transport the rider to the hotel. All riders may ride at their own pace, slow or fast or anything in-between.
Drive to the Hampton Inn Spring Hill, 13351 Overseas Highway, Marathon, Florida 33050 Your car can be parked at the hotel for the duration of the trip for free.
Fly into Key West International Airport (EYW), 51 miles (about 1hr) from the starting hotel; or fly into Miami International Airport (MIA), 110 miles (about 2 hrs 20 minutes) from starting hotel. Then rent a car or take the Keys Shuttle 305-289-9997 to the starting hotel.
$200 to reserve your spot and the remainder due 45 days before the trip start.
Ride Packets with Cue Sheets (directions)

Garmin/GPS routes to download

Google Maps routes for your iPhone or Android Phone

Fully sagged including van transportation and rider assistance.

Happy Hours (BYOB) on selected evenings

Dinner with the group three evenings (see above)

Great riding, scenery, fun and enjoyment!
Most participants bring their own bicycles

To ship your bike, we would suggest using shipbikes.com or bikeflight.com for shipping. To ship your bike to the hotel:

Hampton Inn Spring Hill

, 13351 Overseas Highway, Marathon, Florida 33050

If you fly, most major airlines including Delta, American, United and Alaska Air now waive the oversize fee for bicycles (sporting equipment) and just the standard luggage fee applies. Please contact your airline for all the details.

Bike Rental: Bikes are available for rent in the Florida Keys. We suggest conducting a Google search to find the best place to accommodate your needs.
Weather in October for our trip biking area in the Florida Keys: