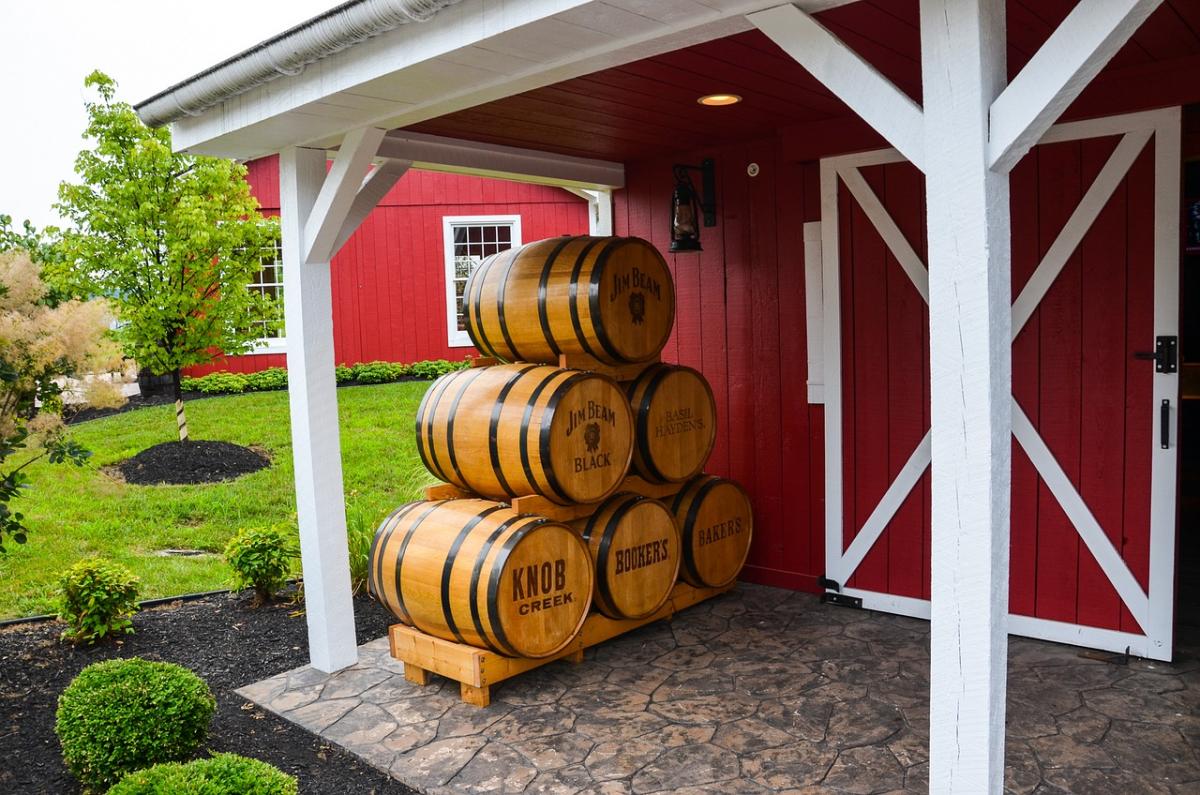 Just bring your bike to take in the World-Recognized Bourbon Trail – what more could you need? Your bike, your friends and Bourbon!

Kentucky has much more than meets the eye! 

According to Travel & Leisure Magazine, Kentucky is known for many things including the capital of Bourbon Country, producing 95% of the world's Bourbon. 

Also, Kentucky is the self proclaimed Horse Capital of the World with a horse population of 300,000.

"Better in the Bluegrass," according to the Kentucky Department of Tourism.
Day 1, Saturday - September 19, 2020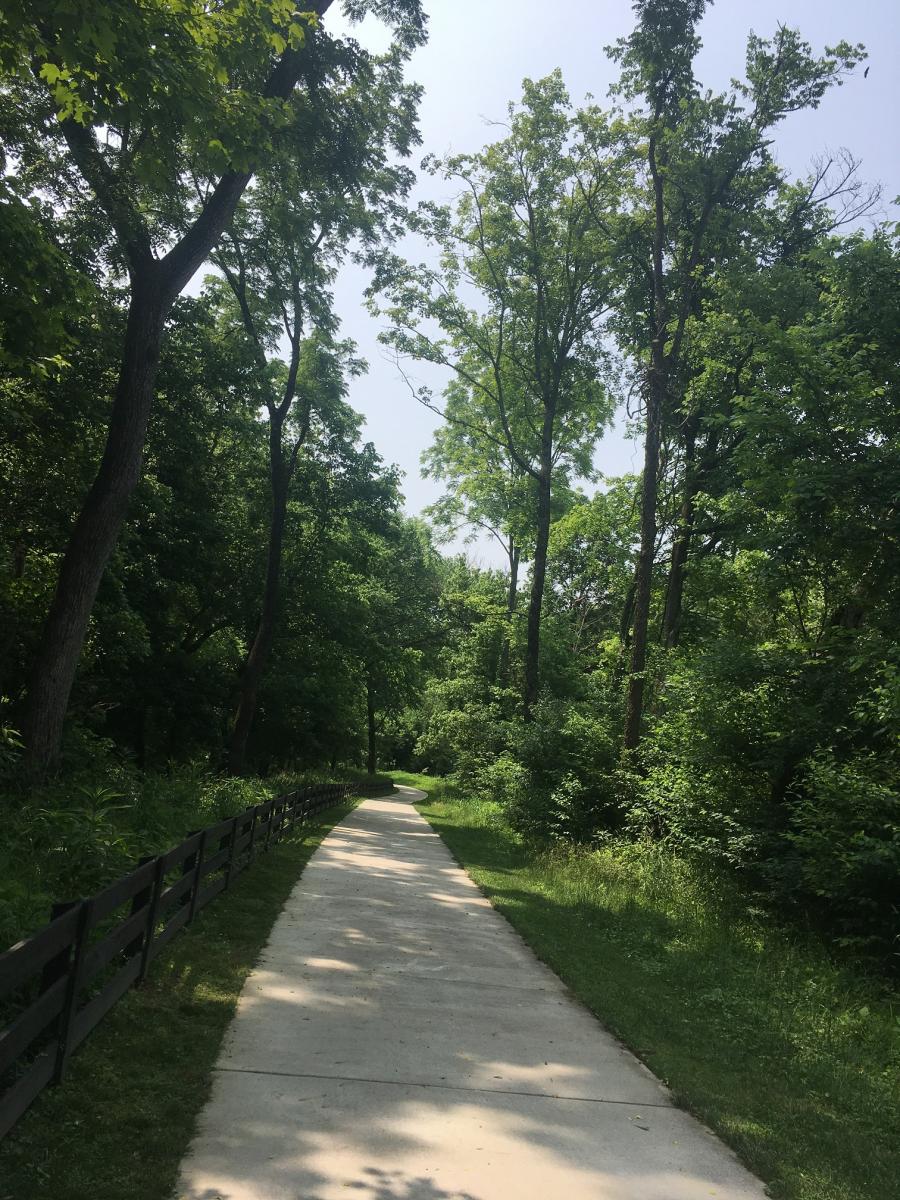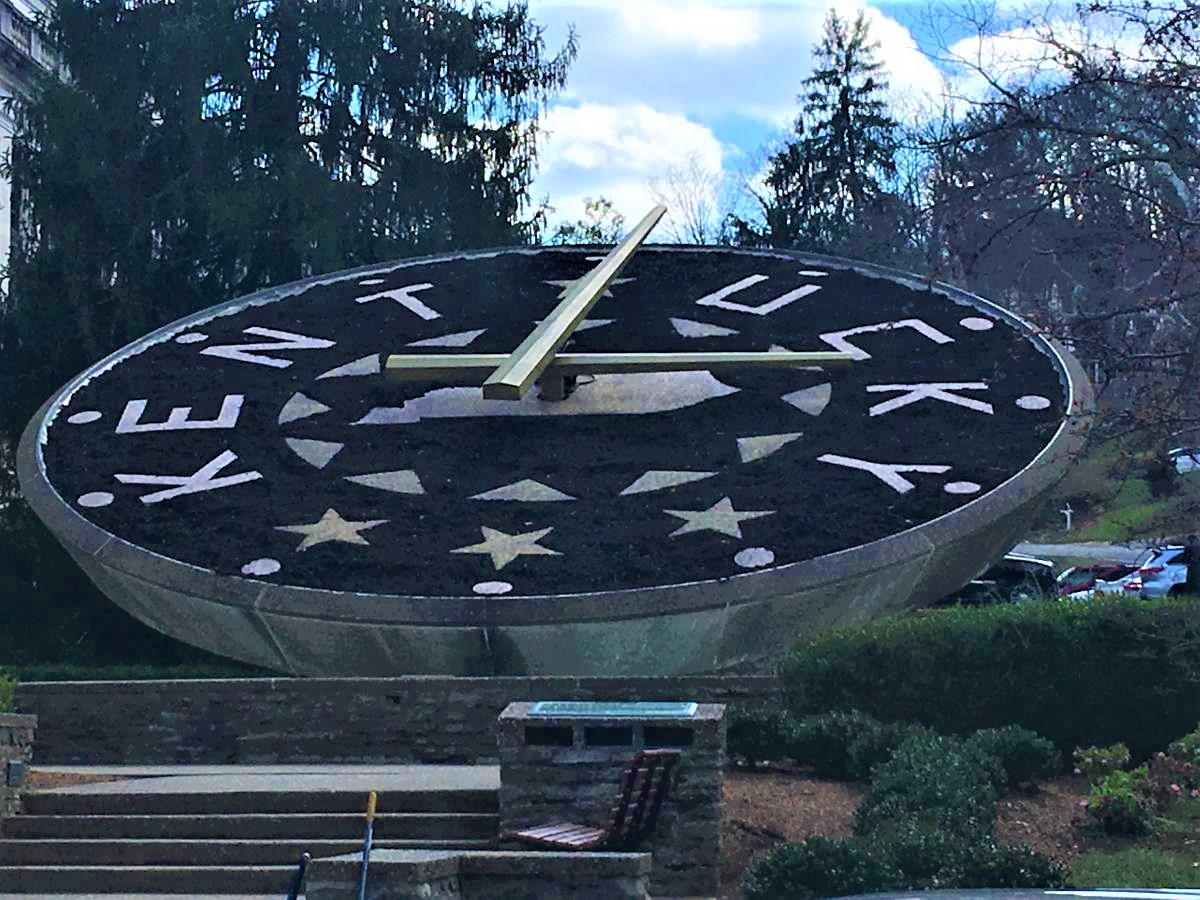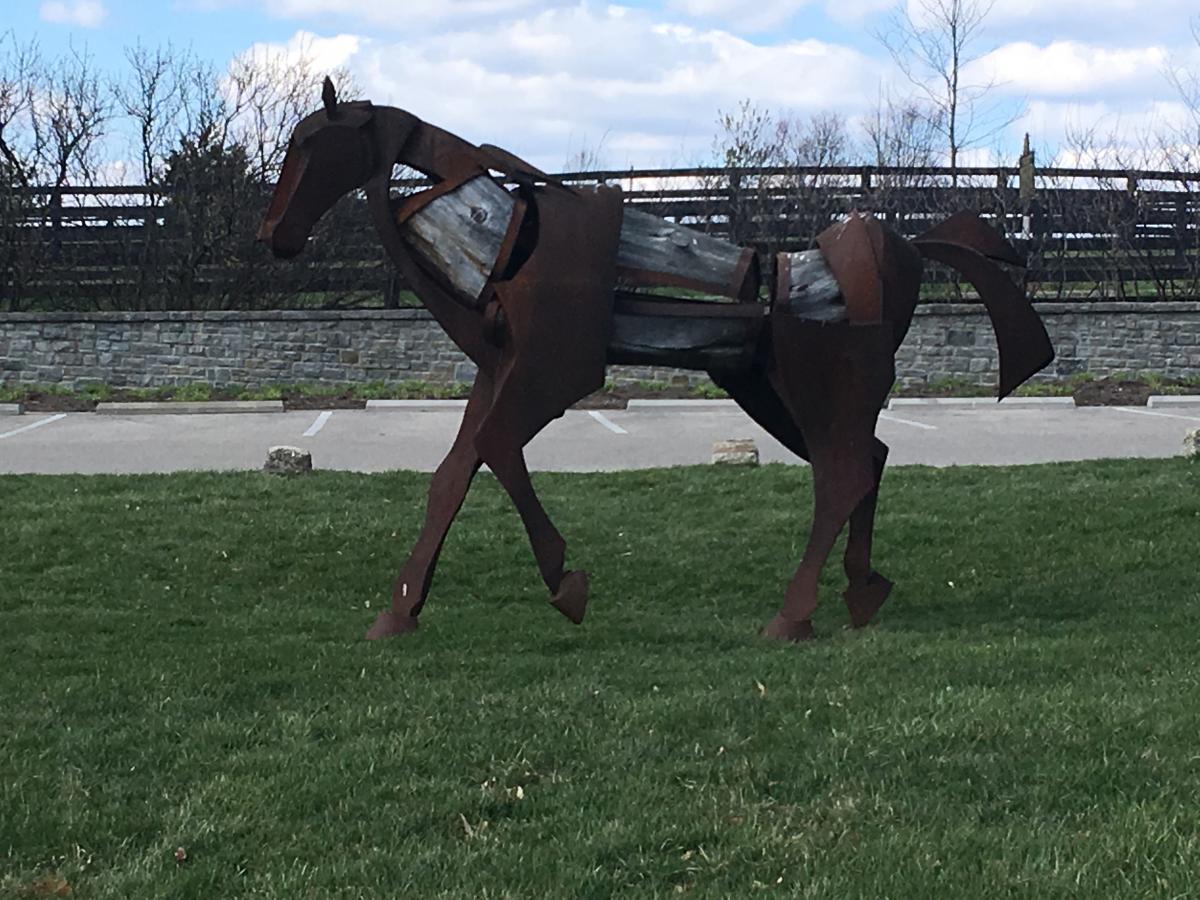 Welcome Dinner & Bardstown, Kentucky
The bike ride trip will be in the heart of the Bluegrass state of Kentucky, the birthplace of Bourbon. We start the bike tour in Bardstown, which was settled in 1780 and is Kentucky's 2nd oldest city. Bardstown has been declared by USA Today and Rand McNally as the Most Beautiful Small Town in America. The area is beautiful and the people are friendly. What a wonderful way to begin our Bourbon Trail Bike Tour in Bardstown, the Bourbon capital of the World. Vacation Bicycling welcome dinner and get together scheduled for 5:00pm.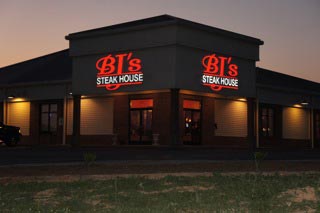 - Recognized for having the best steaks by the Kentucky Standard's Best Steak Award -
New York Strip

 - 12 oz seasoned choice strip steak. Served with garden supreme salad, a choice of potato.

½ lb. BJ's Cheese & Bacon Angus Burger

– Fresh Black Angus chuck fully dressed and topped with hickory bacon and American cheese. Served with steak fries or curly fries and garden supreme salad.

Smothered Chicken Breasts

– Two Boneless Breasts Seasoned and grilled over an open flame, then topped with Swiss cheese and grilled mushrooms. Served with supreme garden salad and choice of potato and roll.

Chicken or Steak Quesadilla

– Seasoned grilled chicken or steak, cheese, onions, tomatoes & jalapeños stuffed inside a flour tortilla & grilled to perfection.

Fettuccine Alfredo – Topped with a rich and creamy Alfredo sauce with or without chicken.
​Lodging: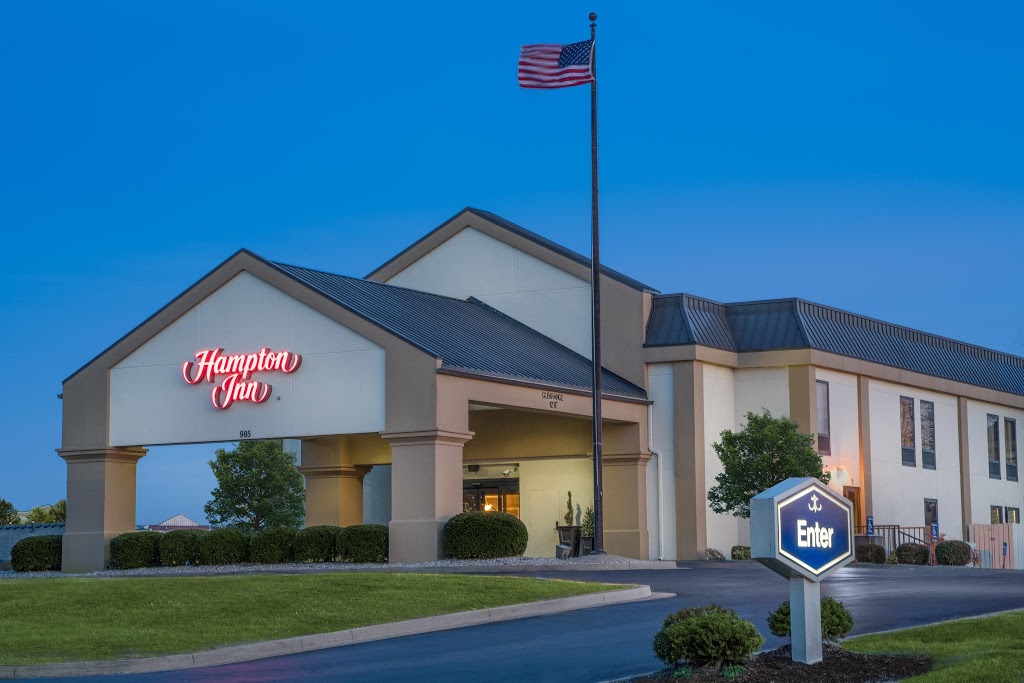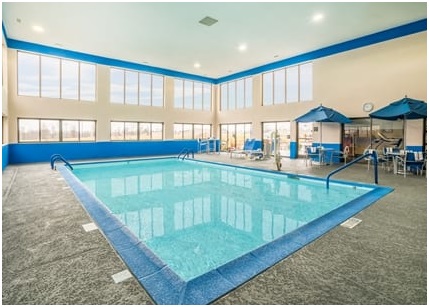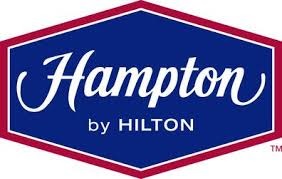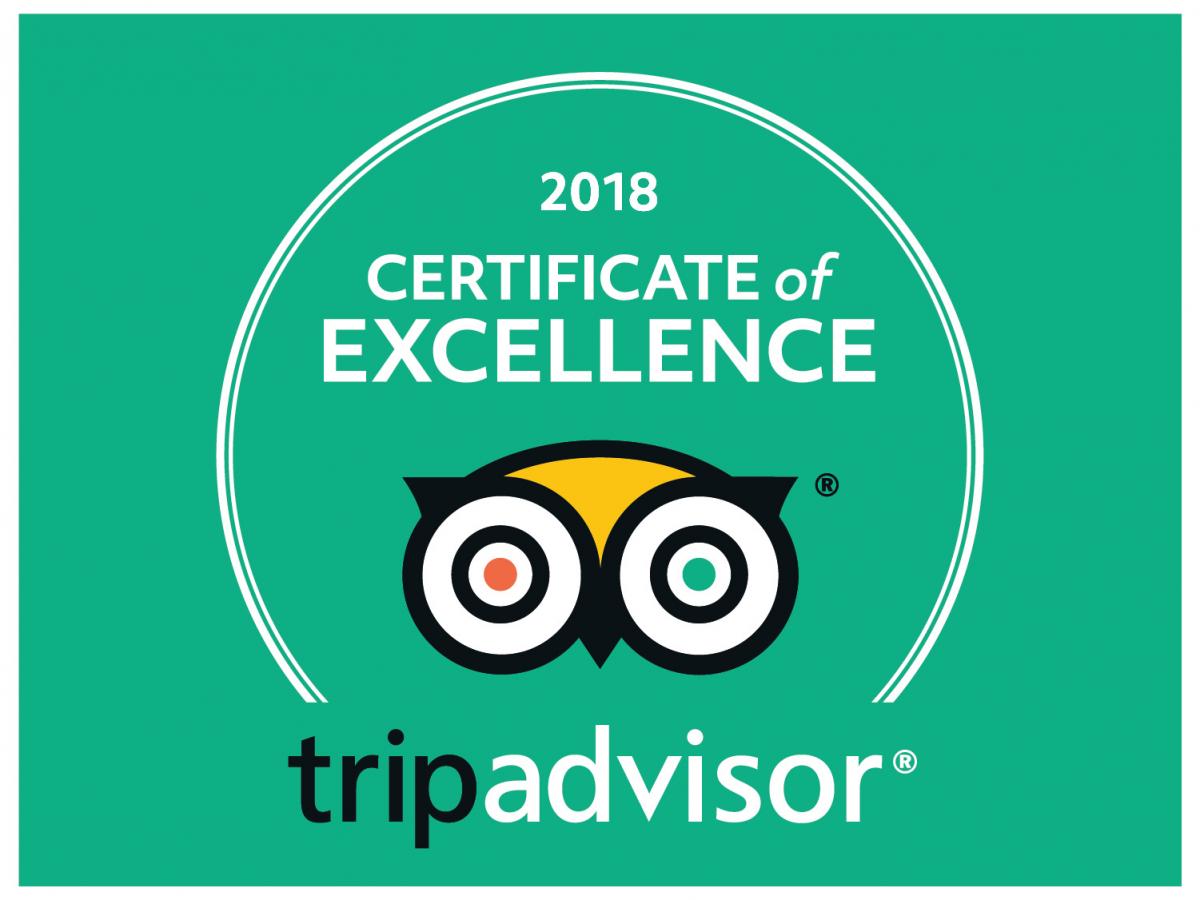 Day 2, Sunday - September 20, 2020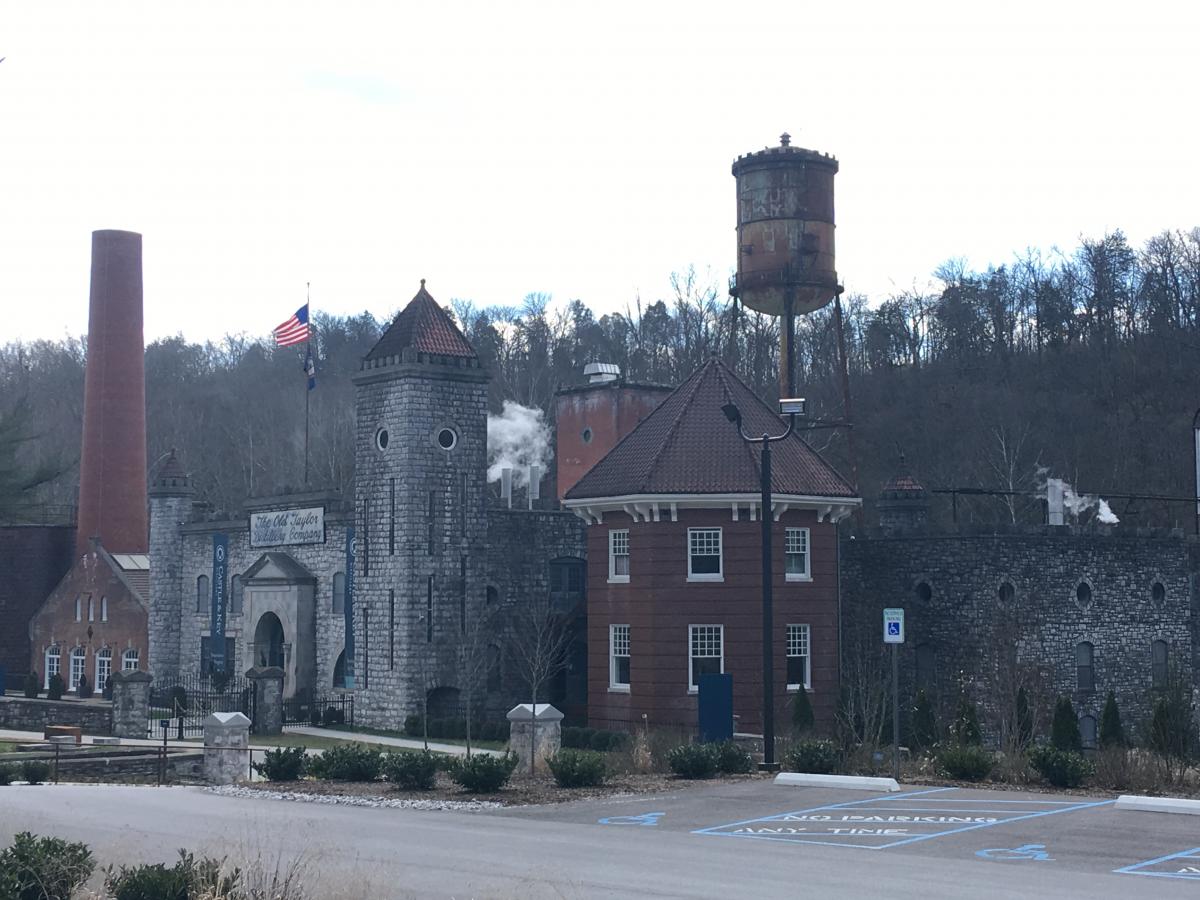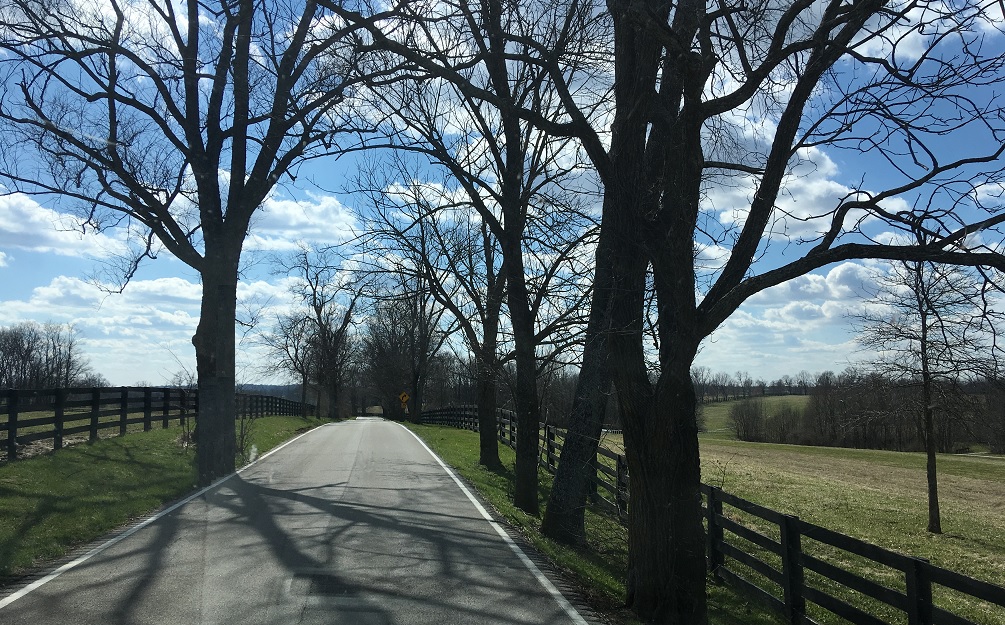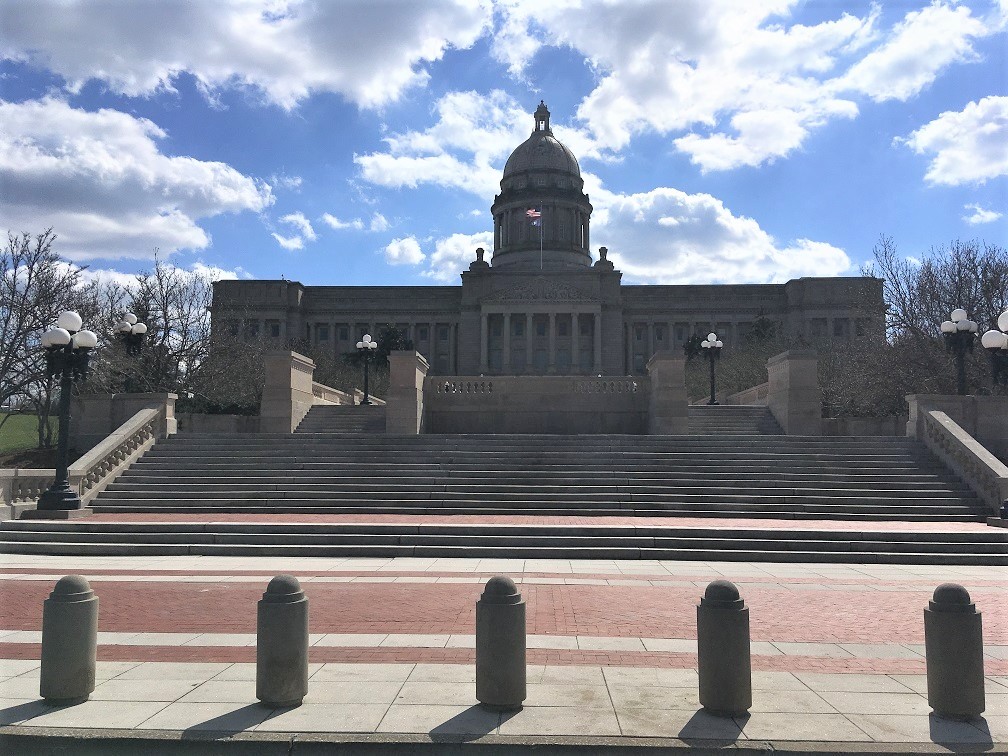 Ride through farmlands and quarter horse ranches to Castle & Key Distillery + Buffalo Trace Distillery Tour.
We begin our day's ride from Asbury University and start bicycling through the low traveled back roads of Kentucky. We pass by horse farms, cattle ranches and even a small vineyard. We will end our ride 
after passing through the well manicured pastures grounds of Ruis Racing (formerly Woodford Thoroughbreds) 
at the Castle & Key Distillery. The Castle & Key Distillery is ranked the #1 Thing to Do by TripAdvisor. Where you will have the opportunity to have a quick bite to eat at their newly opened mini-cafe or take a distillery tour ($30). We then proceed to 
Frankfort, the capital of Kentucky and situated in a valley alongside the Kentucky River. After a quick shower at the hotel, tour the Buffalo Trace Distillery, ranked the #1 Distillery Tour by Yelp ($No cost). D
inner in downtown Frankfort at Serafini in the evening just a short walk from the state
 capital with its beautiful buildings and well manicured grounds.
Breakfast provided by the hotel each morning.
Bicycling Route: 0 miles, taking the van to the next hotel; or 27 miles, riding from Asbury University to Castle & Key Distillery
. [The route is a combination of flat and rolling hills.]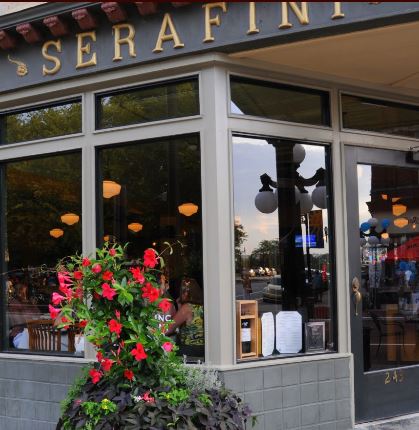 Salad:
Arugala Blueberry - Blueberries, Pecans, Goat Cheese, Peppadew Topped with our House Citrus Sorghum Vinaigrette  
Risotto Del Giorno

 – Italian Arborio Rice with seasonal ingredients (vegetarian)

Lasagna – Serrafini's classic with choice of marinara or meat sauce

Seared Salmon – Soy-herb, ginger-scallion rice and stir Fry Vegetables

Meatloaf – Bacon blackberry BBQ, mashed Potatoes and baby green beans

Southern Pork Loin – Grilled, Sweet Tea Brine, apple cider chutney, fried brussel sprouts, Weisenburger Mill red onion – herb spoon bread

Grilled Shrimp – Tomato herb cream, Yukon Gold mashed potatoes, asparagus & grilled lemon
Lodging: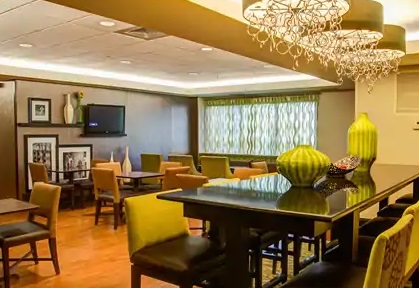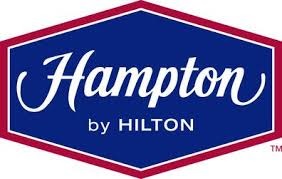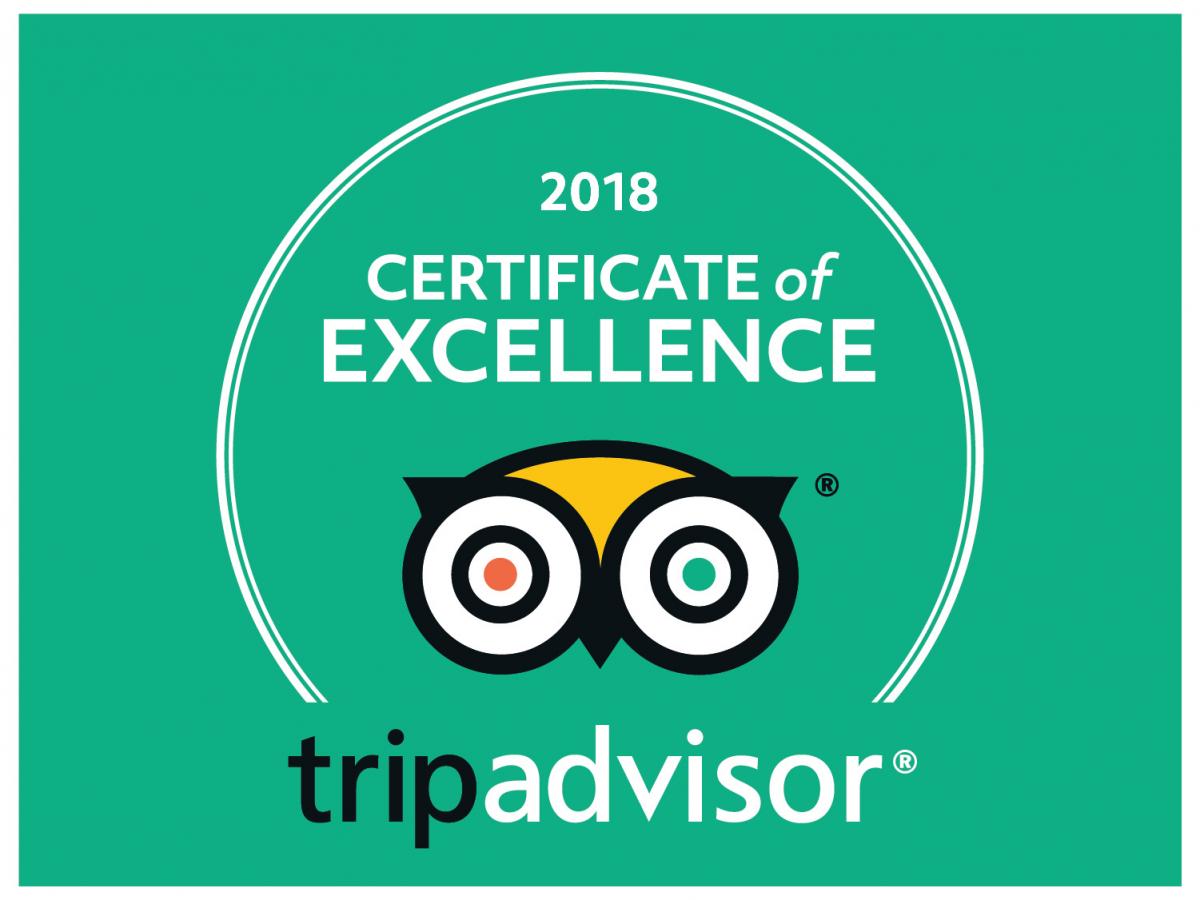 Day 3, Monday -
September 21, 2020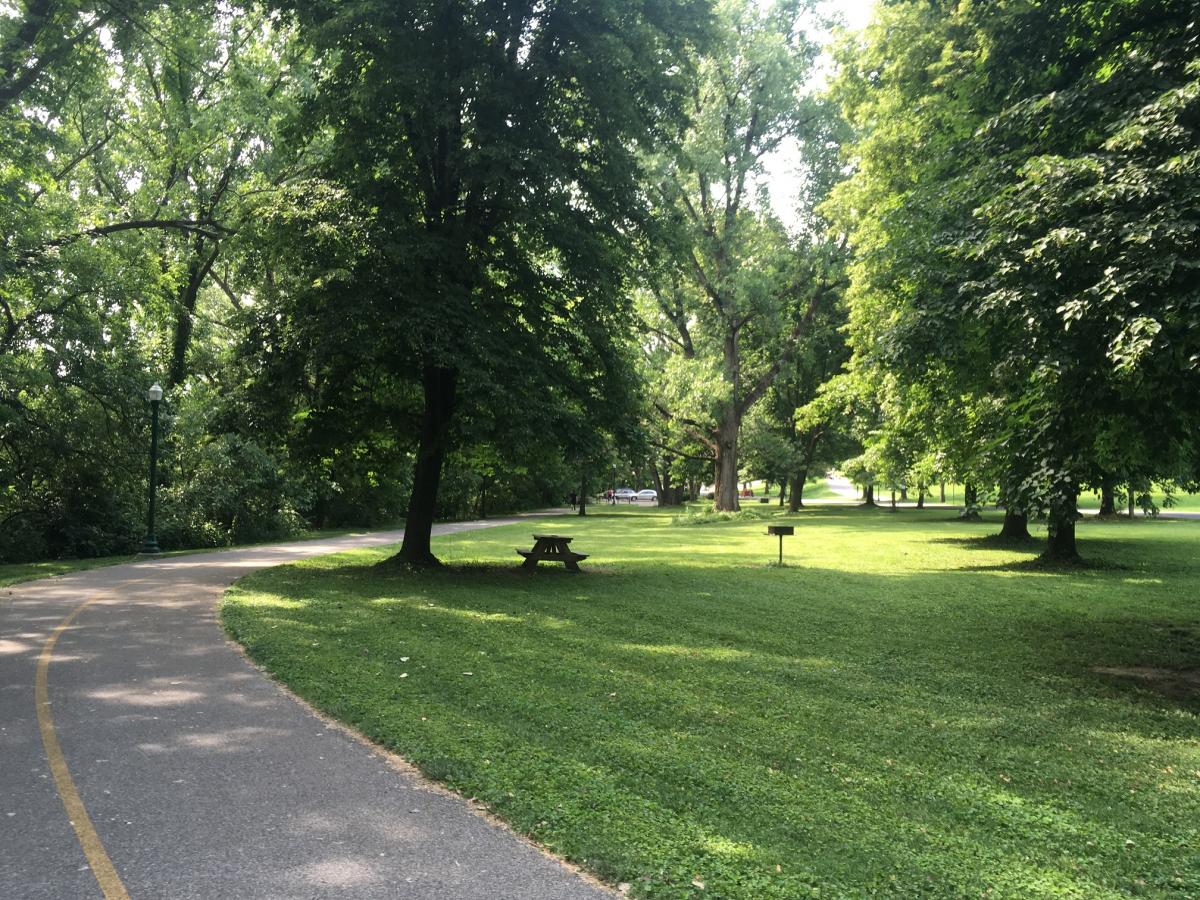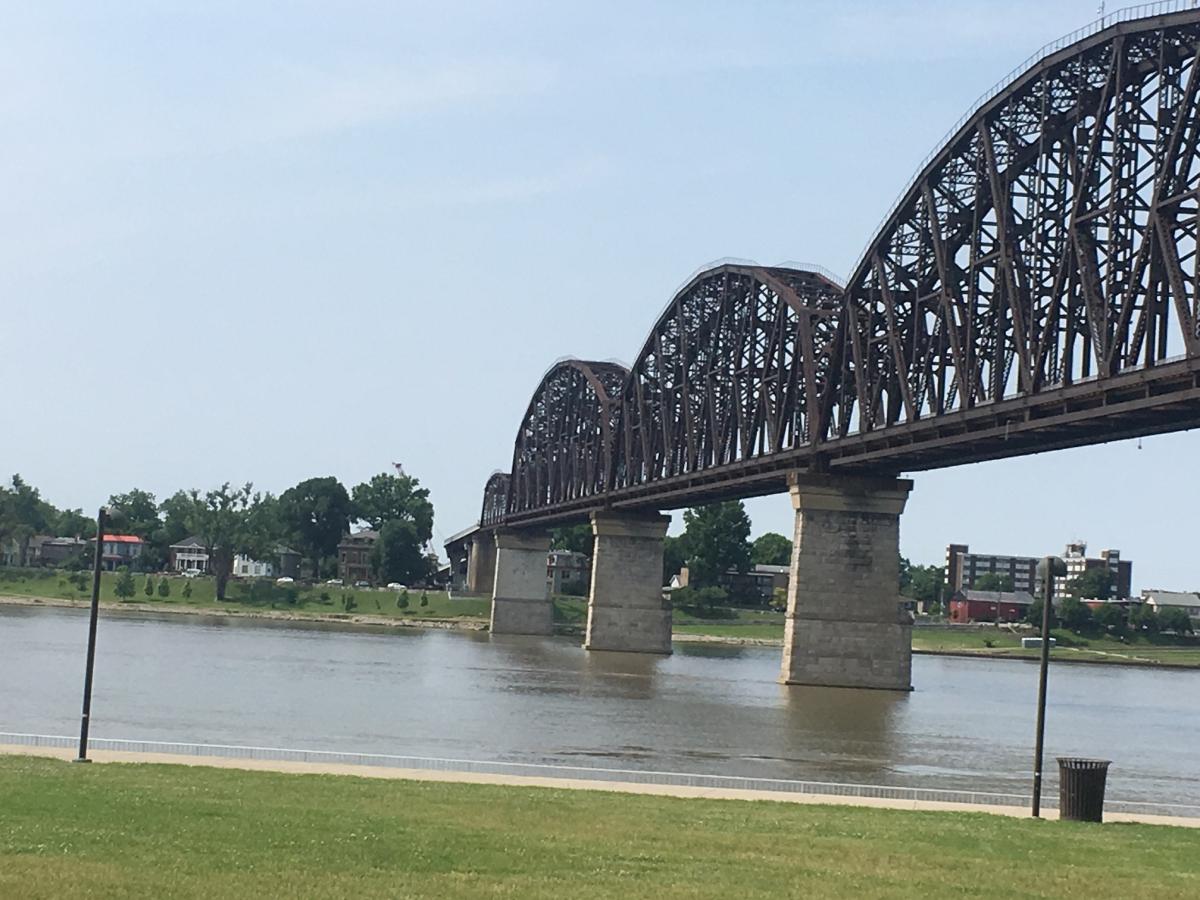 Big Four Bike Bridge & Indiana's Ohio River Greenway
Today we enter Louisville, home of the Kentucky Derby and our hotel for the next three days. The Derby is held in May each year at Churchill Downs, located just five miles from our hotel. As we road our bicycles through horse country yesterday, you never know if you were riding in view of the past or next derby winner. We bicycle from the hotel across the Big Four Bike Bridge into Indiana. In Indiana we ride on the Ohio River Greenway passing through the Loop Island Wetlands, the Lewis and Clark Bicentennial Park and the George Rogers Clark home site in the Falls of Ohio River Park. As we return back over the Ohio River we ride through various Louisville parks, including the Caperton Swamp Pak and the Louisville Champions Park before arriving back at our hotel.
Breakfast provided by the hotel each morning
Bicycling Route: 
0 miles, staying at the hotel; 17 miles, riding over Big Four Bike Bridge to and through Indiana; 26 miles riding over Big Four Bridge to and through Indiana and then riding through the various parks east of the bridge in Kentucky.  [The route is primarily on paved flat bike paths. The only hills are riding on the ramps to the bridge, which is circular on the Kentucky side.]
Lodging: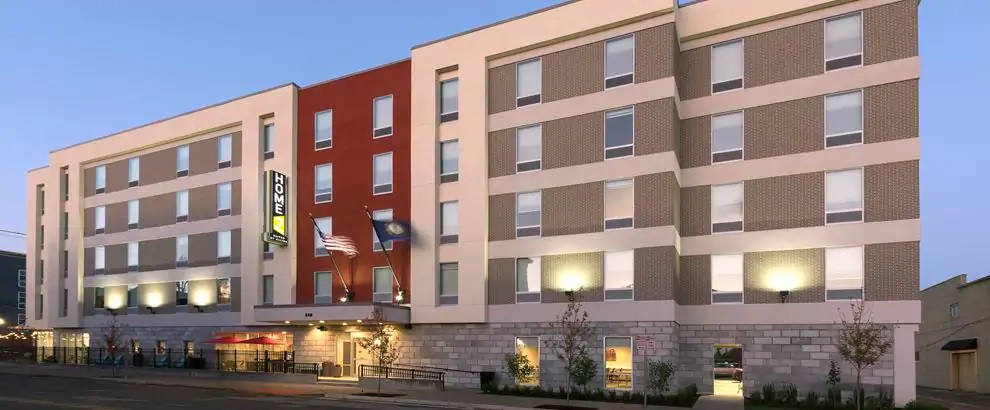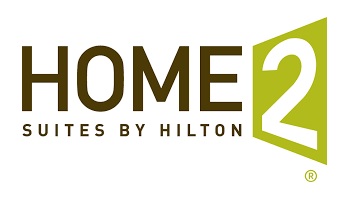 Home2 Suites by Hilton Louisville Downtown NULU
(Stay at the same hotel Monday, Tuesday and Wednesday nights)
Day 4, Tuesday -
September 22, 2020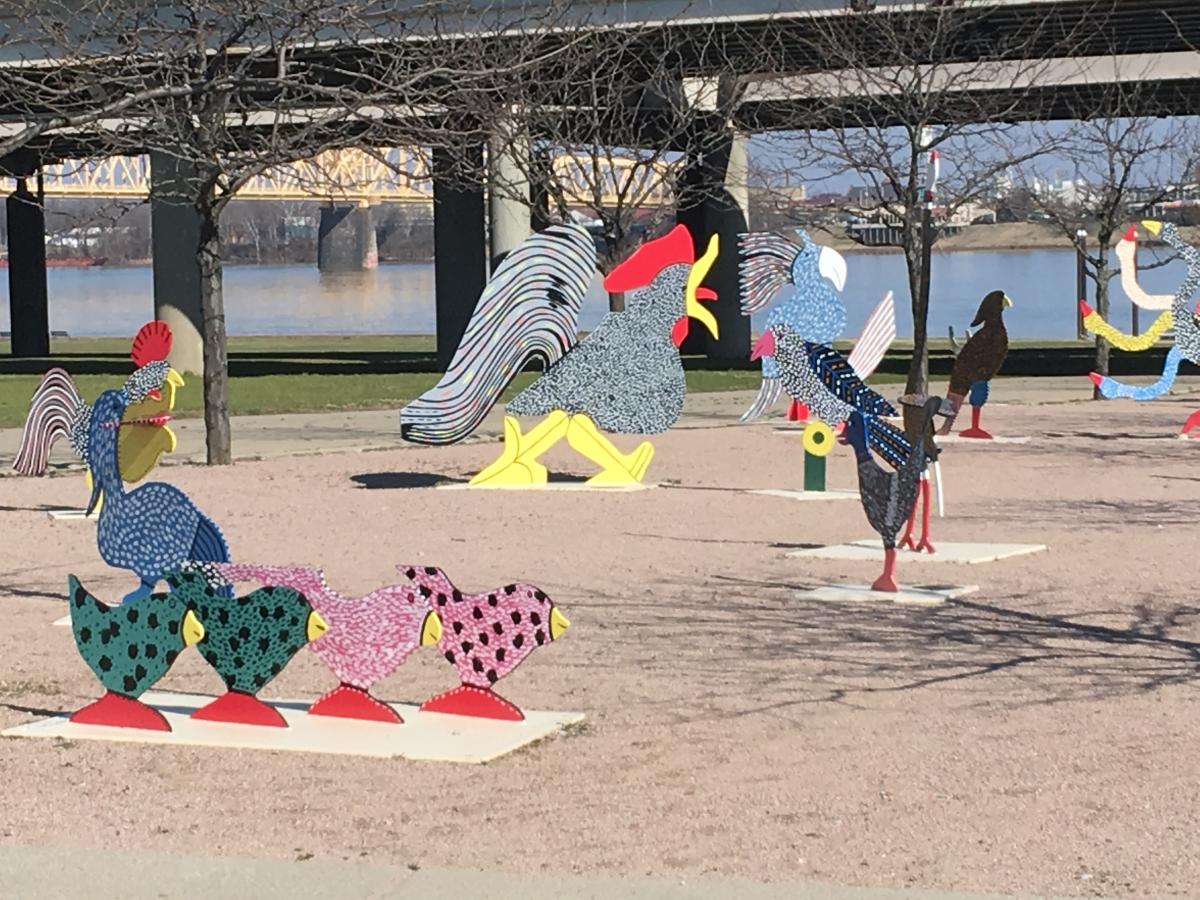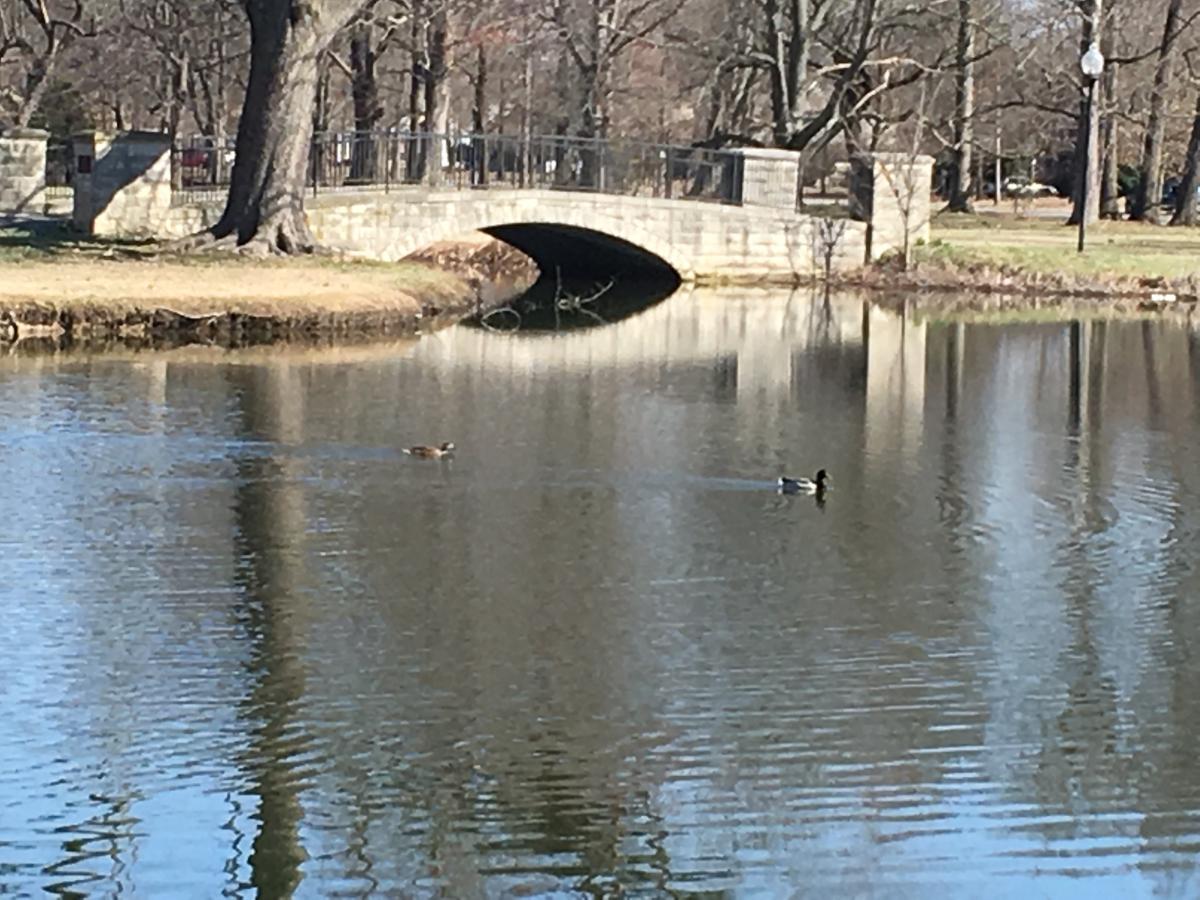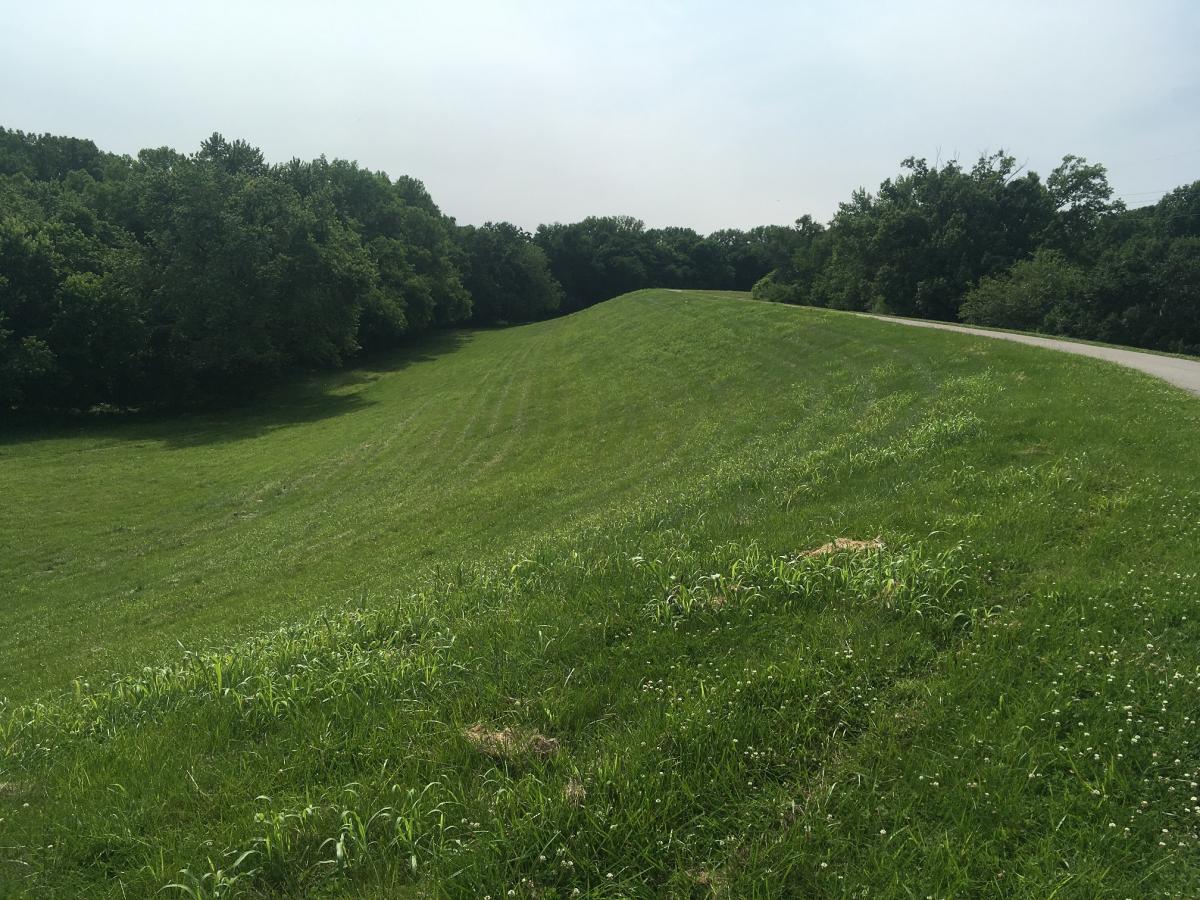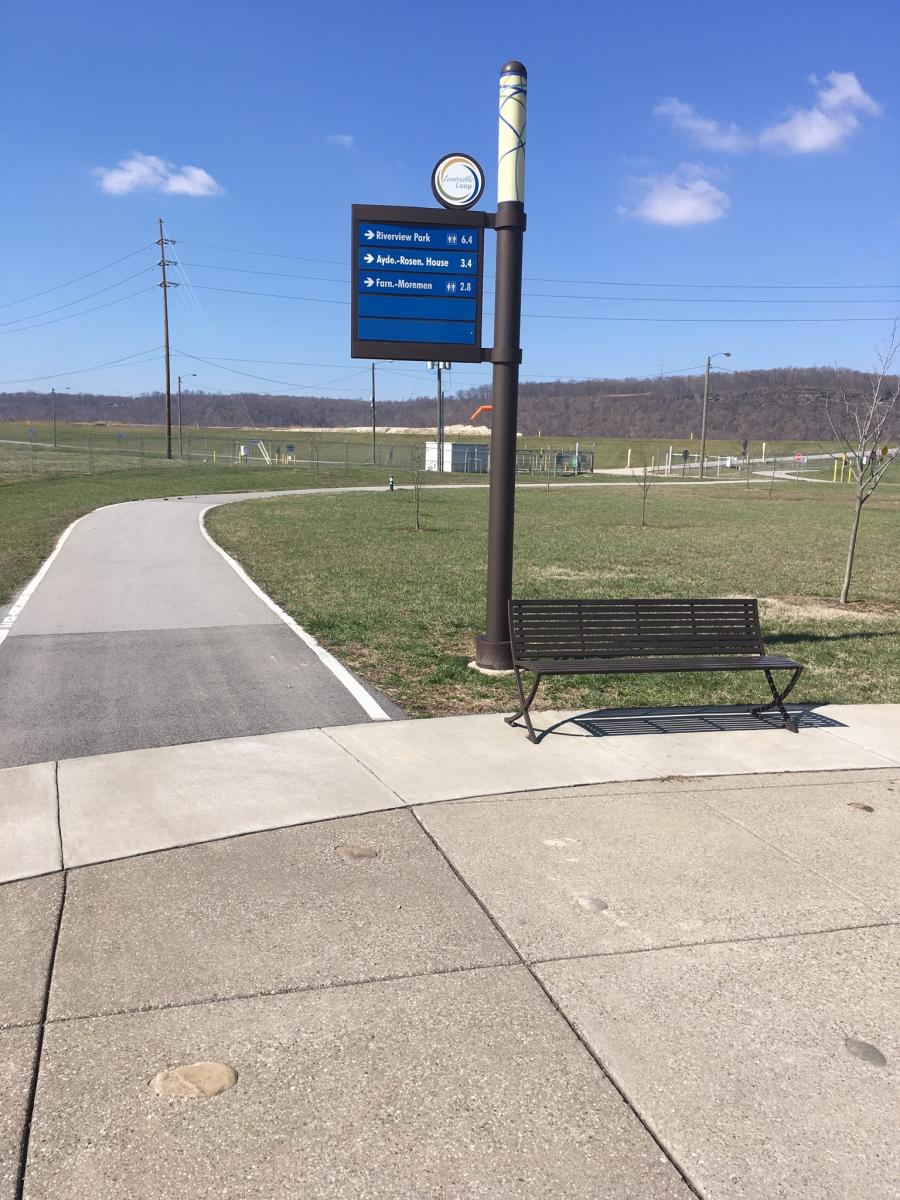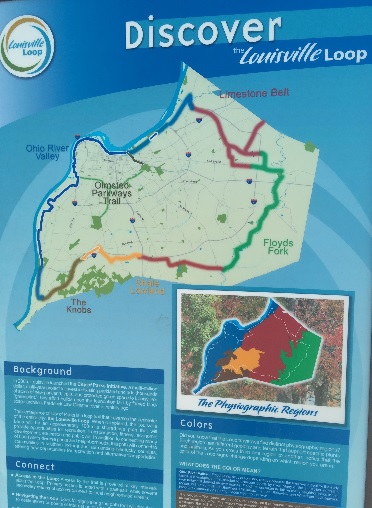 Louisville Riverwalk & Loop (westside) Trail Bike Paths
When you look a little closer are Louisville, you will see that Louisville is a city that has many twists. The Southern cuisine there has made Louisville one of the "10 Best New Food Cities" in America. In addition to 
the numerous distilleries there is
Churchill Downs, the Louisville Slugger Museum and the Muhammad Ali Center are other highlights of the city. We travel alongside the Ohio River for the beginning of the ride today. Then we traverse the various old neighborhoods and parks including the Lanna Memorial Park, the Portland Warf Pak and Riverside, The Farnsley-Moremen Landing. At the furthest part of the ride we ride atop the levee with views of the city and Ohio river.
Breakfast provided by the hotel each morning.
Bicycling Route: 
0 miles, staying at the hotel; or 15 miles, riding to Shawnee Park and back to the hotel; or 44 miles, riding to Riverside, The Farnsley-Moremen Landing and back; or 50 miles riding to the end of trail and back to the hotel.  [The route is primarily on paved bike paths with some road riding to transition between the bike paths. The route is mostly flat.]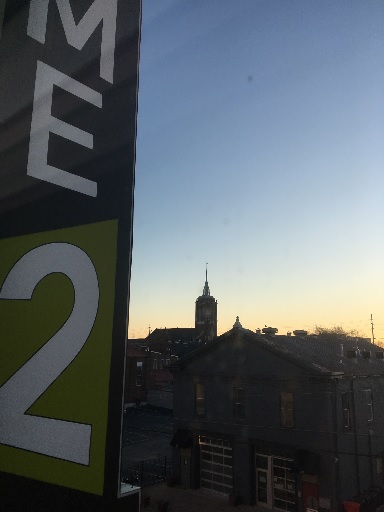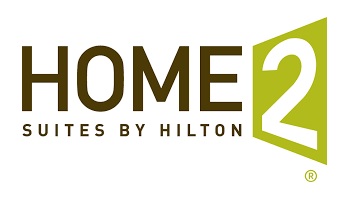 Home2 Suites by Hilton Louisville Downtown NULU
(Stay at the same hotel Monday, Tuesday and Wednesday nights)
Day 5, Wednesday -
September 23, 2020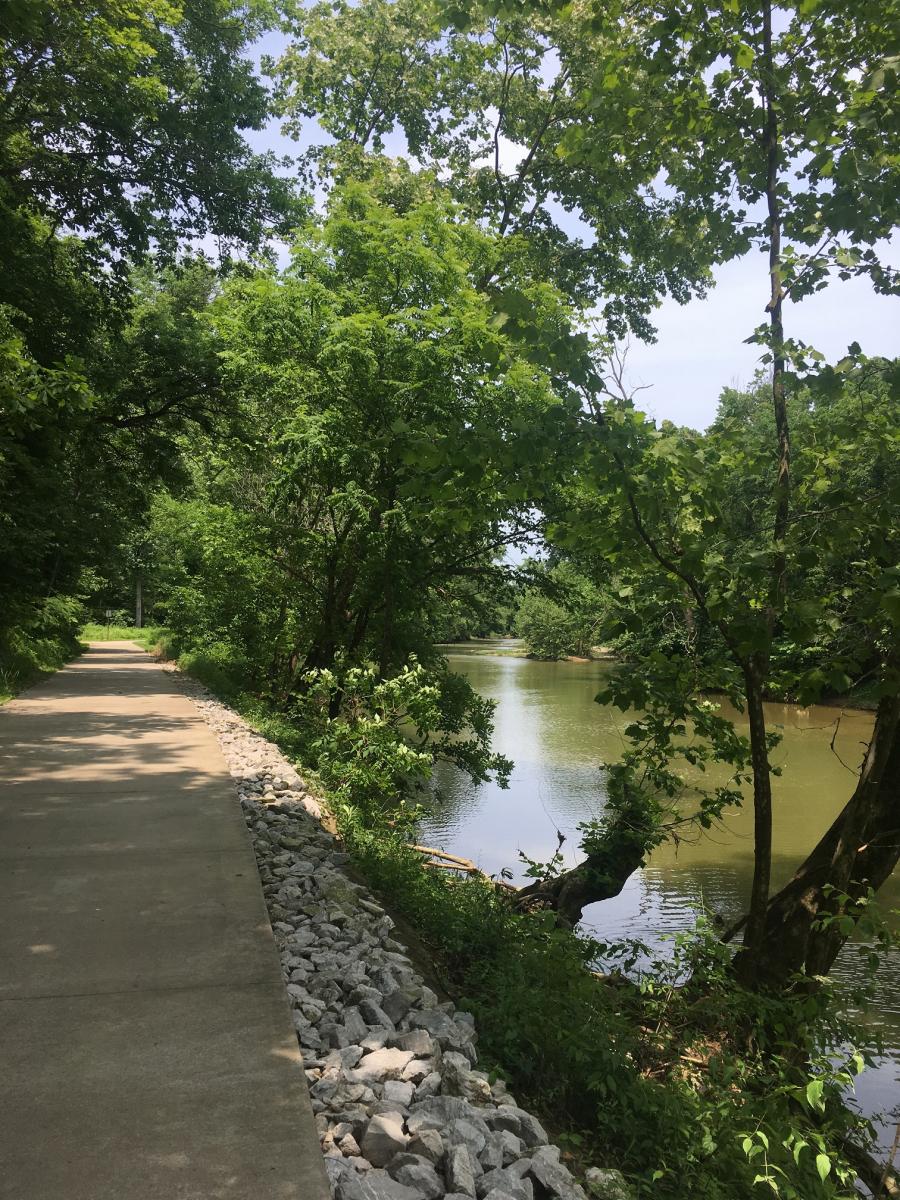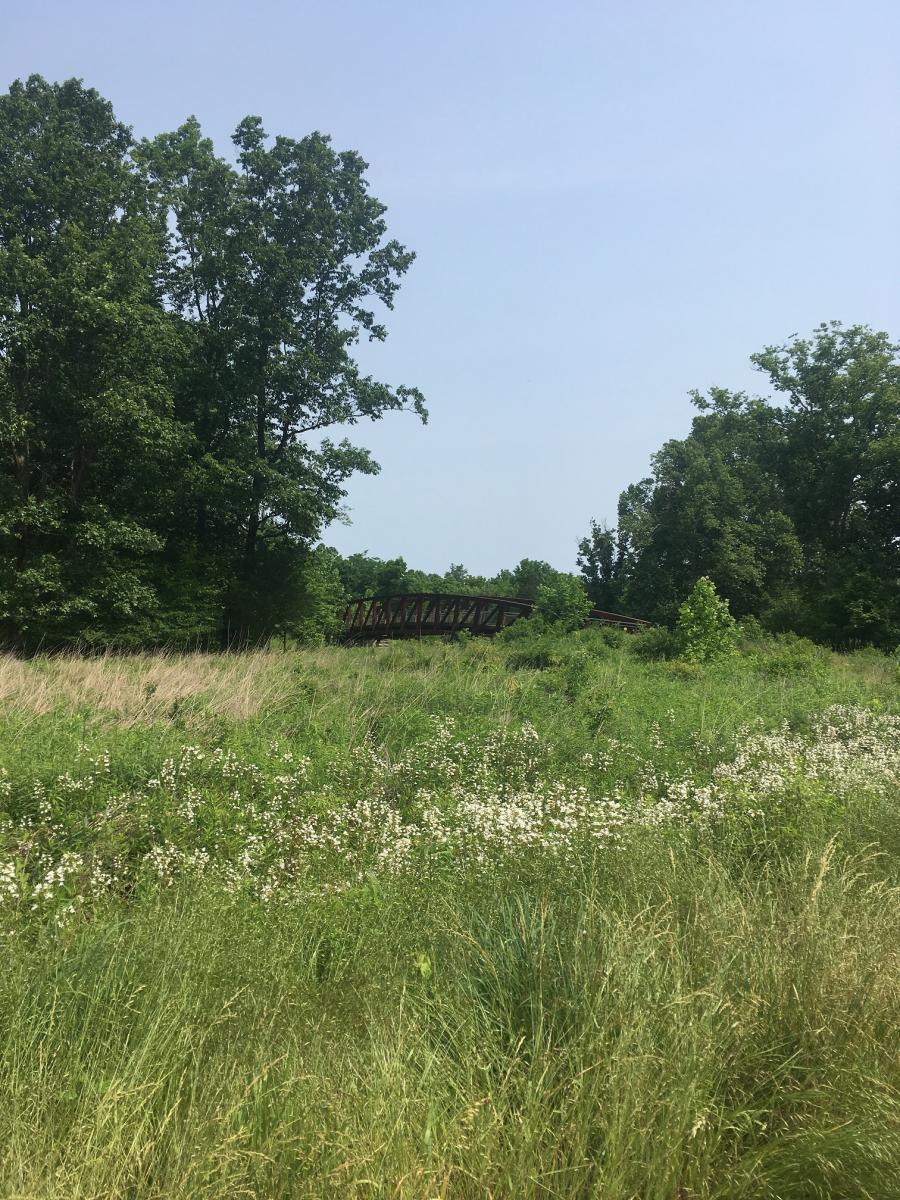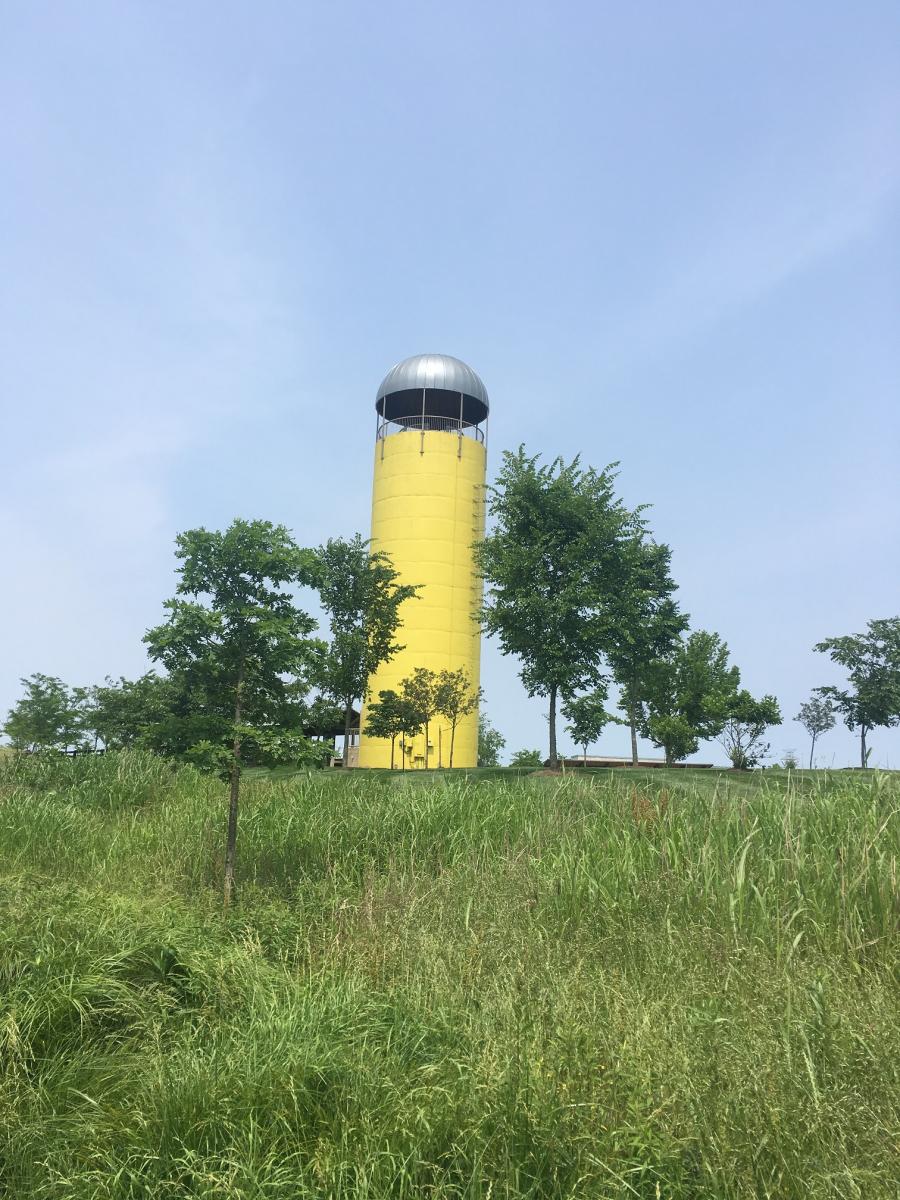 Free Day or Louisville Loop (eastside) Trail Bike Path and Floyds Fork Park
Take a day off to enjoy a fee day. (Or ride the optional Route.) 
You may not realize, but Top Chef Kentucky premiered on Bravo with Louisville and Kentucky at the backdrop and culinary inspiration. Bourbon and Biscuits of course can be found at almost every restaurant. Then experiment with the latest restaurant cuisines and drinks, including Bourbon cocktails and Mint Julep Bunt Cakes that are the current trending foods. If you decide to take part in the day's ride, you will experience the longest completed section of the Louisville Loop bike trail, which will one day encircle the entire city. Luckily we will start bicycling at the Pope Lick park which is midway on the bike path, so you can ride just ride the north or south part of the trail or if you are feeling adventurous, you can ride both. The bike path runs next to the Pope Lick river, Floyds Fork river and through forests as we also ride through various parks that include Beckley Creek Park, Big Beech Woods and Broad Run Park. 
Breakfast provided by the hotel each morning
Bicycling Route: 
0 miles, exploring Louisville on your own; 12 miles round-trip riding north on the Louisville Loop bike trail to Angler Lake and to the end of the path; or 27 miles round-trip riding south on the Louisville Loop bike trail to Broad Run Park and the end of the path; or 39 miles riding round-trip on both routes. [The route is on a paved bike path which is mostly flat with some hills.]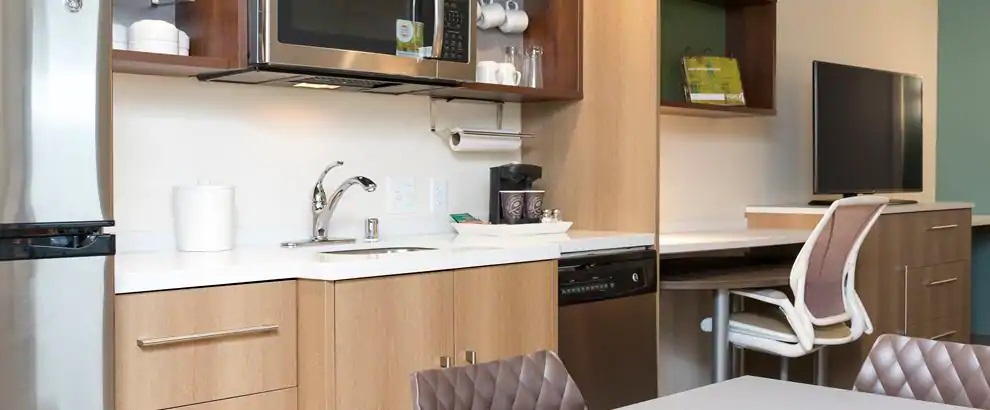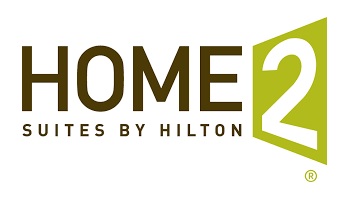 Home2 Suites by Hilton Louisville Downtown NULU
(Stay at the same hotel Monday, Tuesday and Wednesday nights)
Day 6, Thursday -
September 24, 2020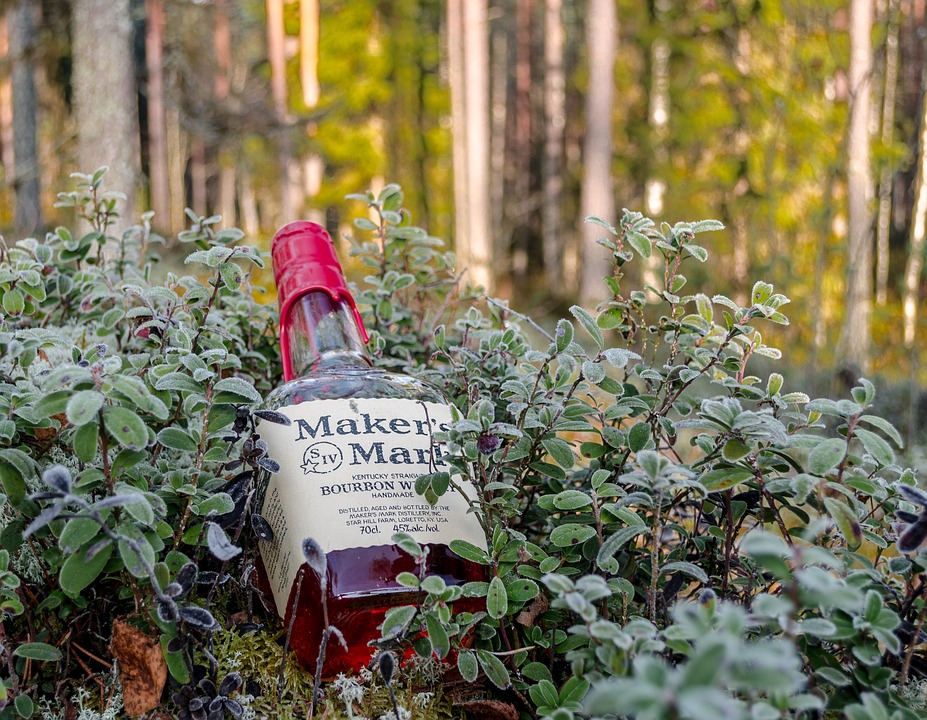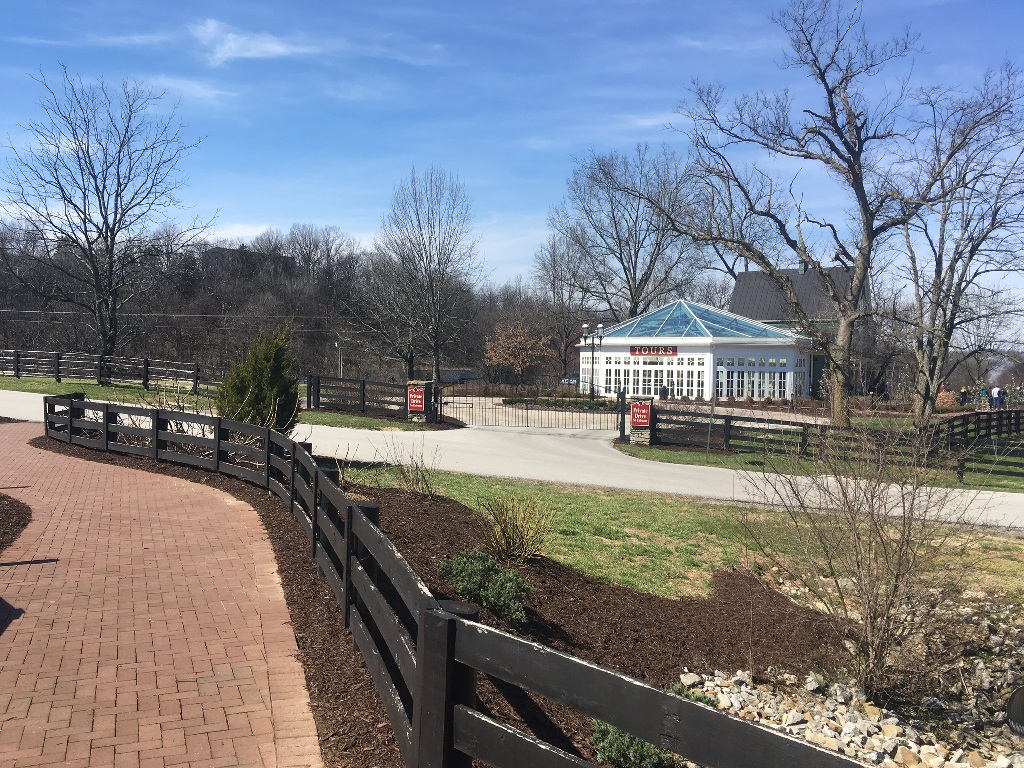 Maker's Mark & Heavenly Hill
Be sure to take home a souvenir for yourself or your friend that is a Bourbon fan. At Maker's Mark, you get to dip your own personal bottle of bourbon in wax to as a souvenir and along with your memory of a fun journey through Bourbon Trail that will last a lifetime. We bicycle to Maker's Mark distillery from the Bardstown hotel, passing by Heavenly Hill. Heavenly Hill's visitor center is ongoing a massive renovation, which should be completed by the time we arrive. If you have not taken the time to participate in a distillery tour and tasting, many people say Maker's Mark is the best one. After bicycling to Maker's Mark we will take the SAG vehicles back to the hotel
Breakfast provided by the hotel each morning.
Bicycling Route: 
0 miles, staying at the hotel or taking the SAG vehicles to Maker's Mark; or 21 miles, riding past Heavenly Hill to our final destination, Maker's Mark distillery. [The route is flat with a few bigger hills.]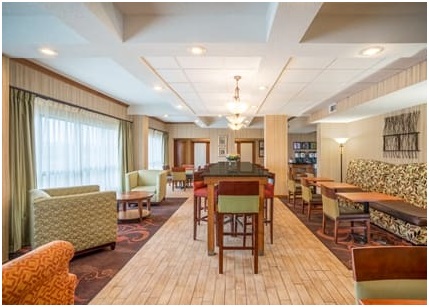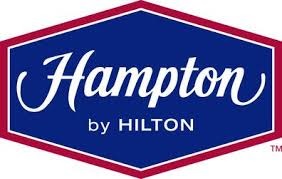 Hampton Inn Bardstown, Kentucky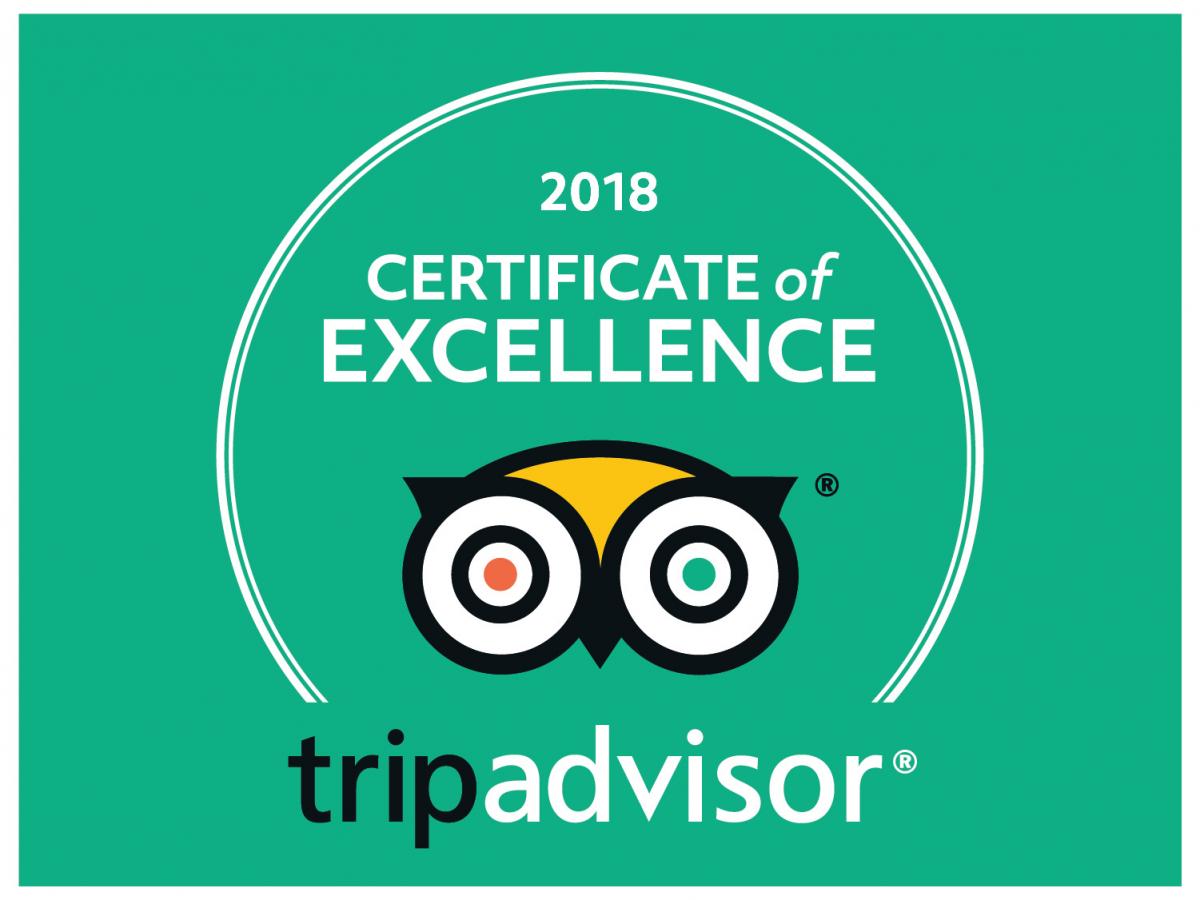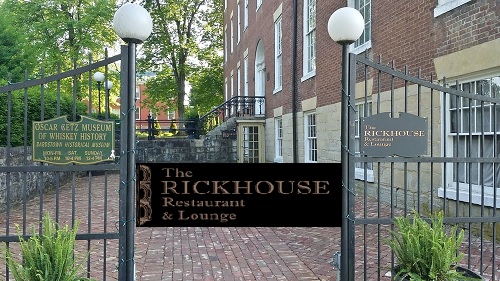 Beginning:
House Salad or Soup - lettuce, cucumber, carrots, tomatoes and onions topped with cheese, bacon crumbles and homemade croutons.
Six Cheese Ravioli

-  Six cheese stuffed ravioli covered in our marinara sauce.

BBQ Bourbon Chicken Half – Slow roasted chicken half, covered with our house BBQ bourbon sauce.  Served with your choice of two sides.

Bourbon Blueberry Salmon – Pan seared salmon fillet on a bed of sautéed spinach, almonds berry couscous.  Topped with bourbon blueberry barbeque sauce.

Top of the Rick Hot Brown – A croissant topped with roasted turkey and chicken on eleven-cheese sauce and melted cheddar cheese. Garnished with fried pancetta and tomatoes. (This is the Rickhouse's take on the "Hot Brown," a Louisville's Culinary Legend"

Thick Cut Bone-In Pork Chop – A two inch thick 24 oz porterhouse pork chop grilled to perfection and topped with a bourbon apricot chutney.  Served with your choice of two sides.
Day 7, Friday -
September 25, 2020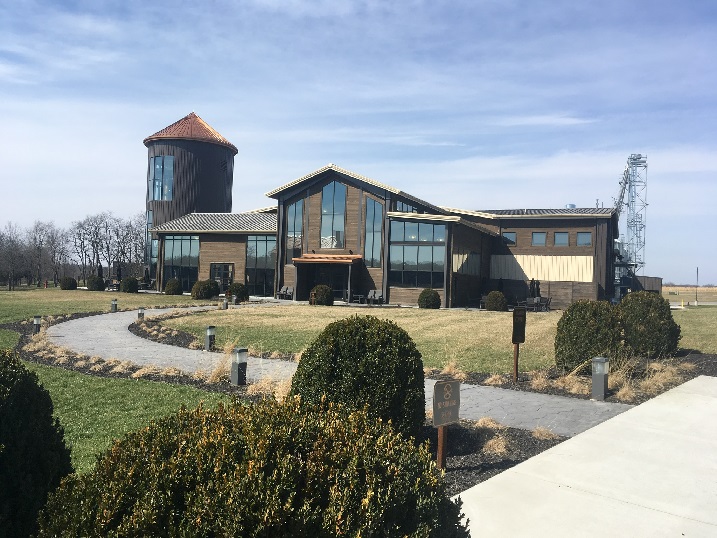 Enjoy the beautiful Bluegrass state before heading home from your vacation.
Breakfast provided by hotel each morning
---
Please note all trip information is based on previous trips and/or contracted lodging and restaurants and is subject to change based on availability or specific trip needs.
Riders who are comfortable riding at least 10 miles per hour should have an enjoyable trip. The routes are primarily on back paths or low traveled, designated bike routes. Please see the daily routes descriptions for additional information. Of course, if a rider is tired or does not feel like riding, the SAG vehicle will transport the rider to the hotel. All riders may ride at their own pace, slow or fast or anything in-between. For those days that riders choose to participate in a bourbon tastings, we will transport the riders back to the hotel after visiting the distillery.
Drive to the Hampton Inn Bardstown, 985 Chambers Blvd, Bardstown, KY 40004, leaving your car at the starting hotel for the duration of the trip.
Fly directly into Louisville International Airport (SDF) and then rent a car, driving 37 miles to trip start; or take Uber or Lyft to trip start.
$200 to reserve your spot and the remainder due 45 days before the trip start.
Hotel lodging

Ride packets, including maps & cue sheets (directions)

Fully sagged, including ride leaders, luggage transport, SAG vehicle transportation and rider assistance

Breakfast each morning

Dinner with the group three evenings (see above)

Great riding, scenery, fun and enjoyment!
Most participants bring their own bicycles

To ship your bike, we would suggest using shipbikes.com or bikeflight.com for shipping. To ship your bike to the hotel: Hampton Inn Bardstown, 985 Chambers Blvd., Bardstown, KY 40004 

If you fly, most major airlines including Delta, American, United and Alaska Air now waive the oversize fee for bicycles (sporting equipment) and just the standard luggage fee applies. Please contact your airline for all the details.

To rent a bicycle, please contact Goose Creek Cycle, 10210 Westport Road, Louisville, Kentucky 502-938-0004, goosecreekcycle.com
Weather September in the Kentucky Bourbon Trail area:
Average Low 61° & Average High 80°