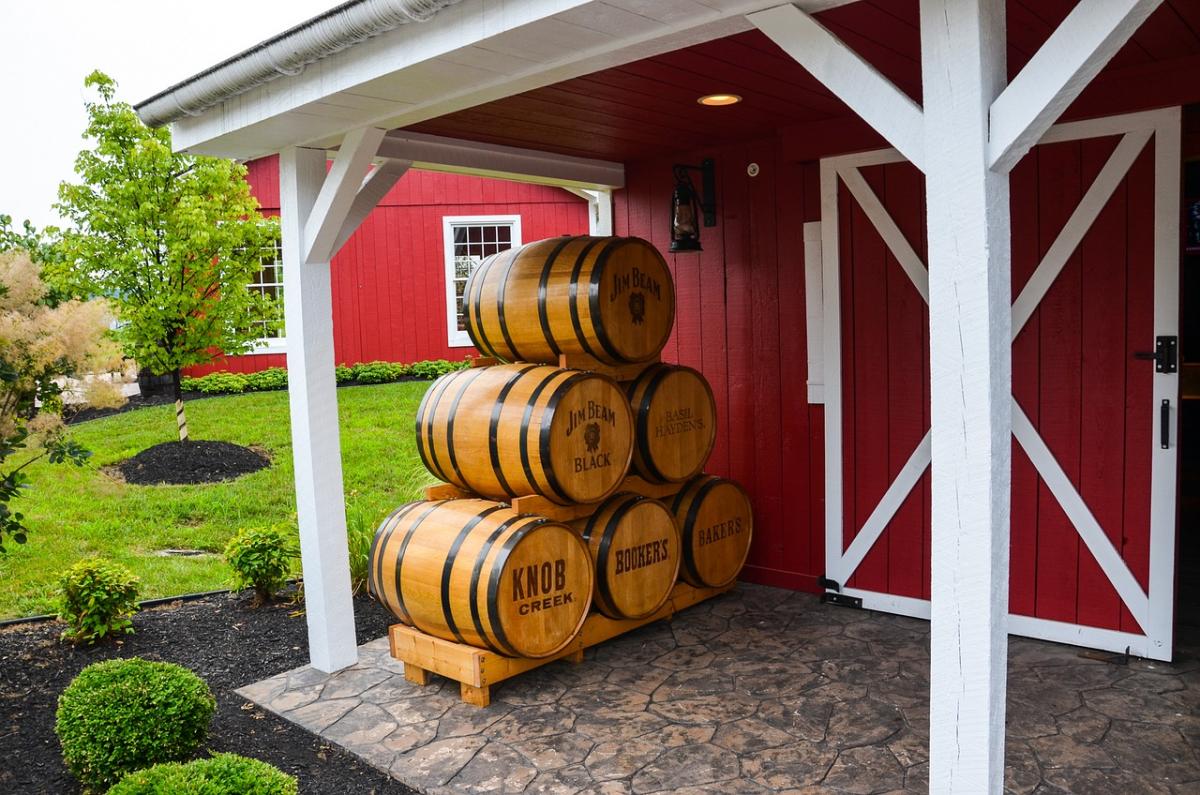 Just bring your bike to take in the World-Recognized Bourbon Trail – what more could you need? Your bike, your friends, Bourbon and beautiful fall leaves!

Kentucky has much more than meets the eye! 

According to Travel & Leisure Magazine, Kentucky is known for many things including the capital of Bourbon Country, producing 95% of the world's Bourbon. 

Also, Kentucky is the self proclaimed Horse Capital of the World with a horse population of 300,000.

"Better in the Bluegrass," according to the Kentucky Department of Tourism.

Unpack just one time, staying at the same hotel for the entire bicycle tour.
Day 1 - Saturday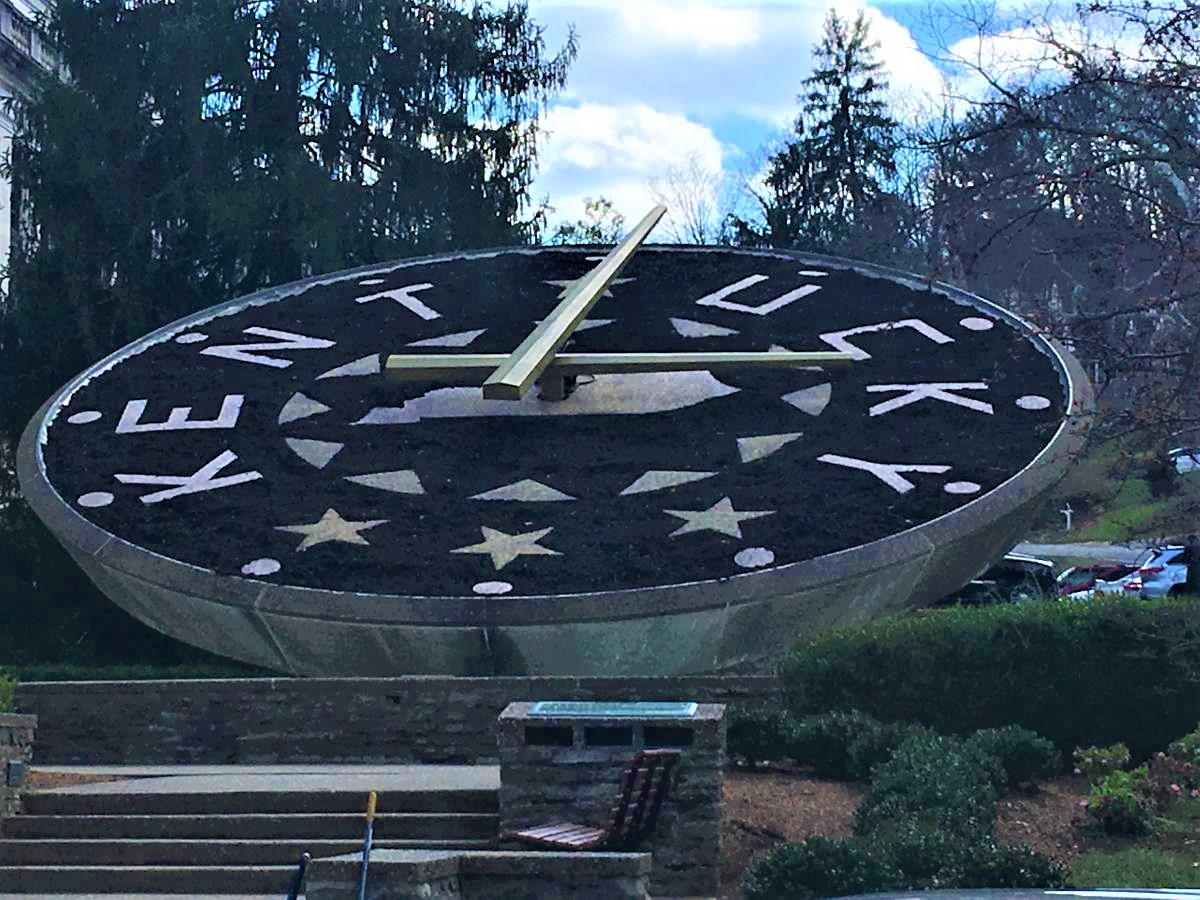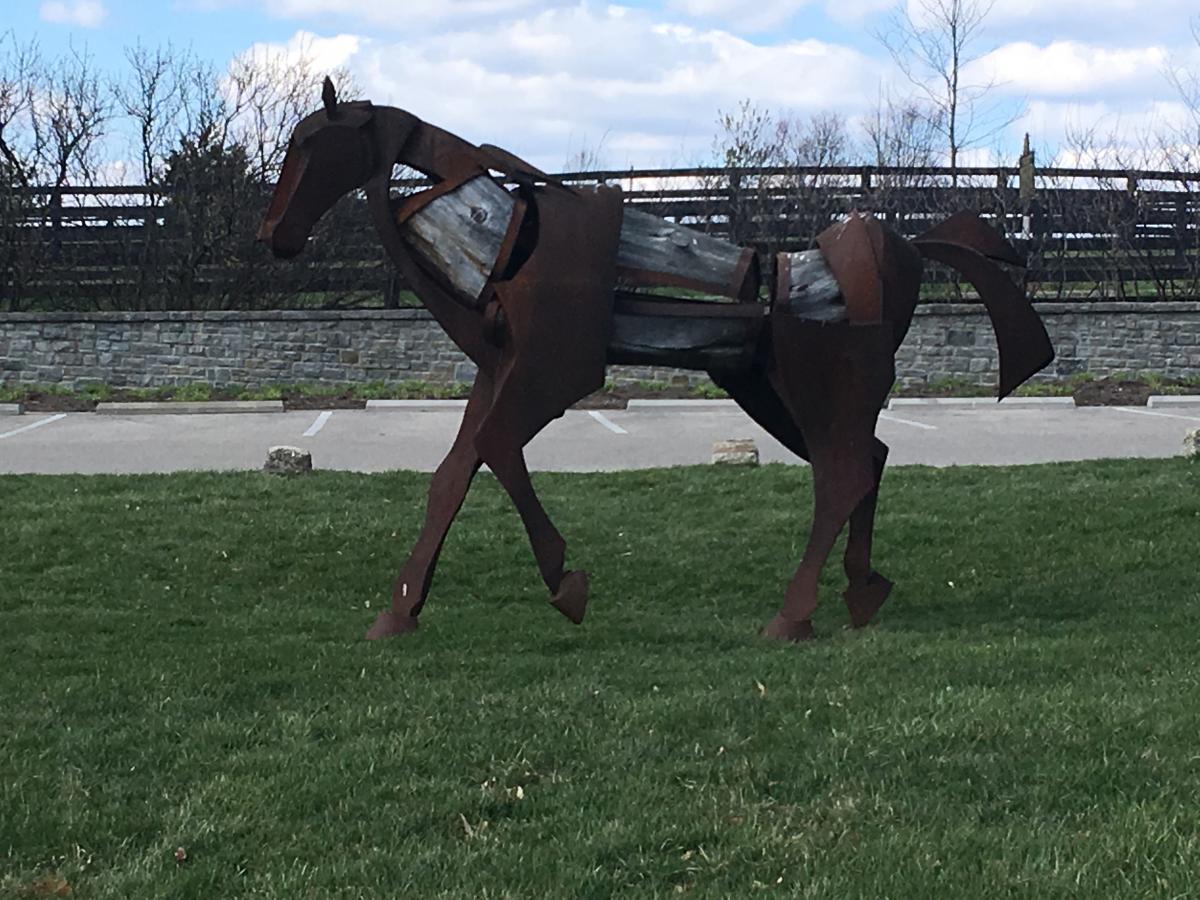 Welcome Dinner & Bardstown, Kentucky
The bicycle tour will begin in the most recently famous city in the state of Kentucky and the "Bourbon Capital of the World" in Bardstown, Kentucky. We start the bike tour in one of the oldest cities west of the Appalachian Mountains. Of course Kentucky is also known for the nearby Kentucky Derby held at Churchill Downs (located about 40 minutes from the starting hotel). Oh by the way, Muhammad Ali is from Kentucky as well as KFC (or known to many of us as Kentucky Fried Chicken) of course started in the state. Also, the Louisville Slugger Museum is located about 40 minutes away as well. Most importantly, the surrounding area is now known for its bicycle friendly areas with bike paths encircling the suburbs of the city of Louisville. The area is beautiful and the people are friendly. What a wonderful way to begin our Bourbon Trail Bike Tour. Saturday morning, venture over to the many distilleries in Bardstown on your own before joining Vacation Bicycling welcome dinner and get together scheduled for 4:00pm in the evening.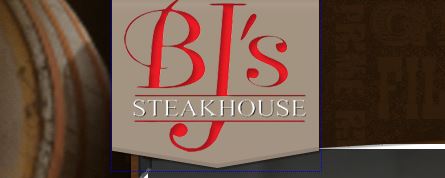 - Bardstown Favorite Family Owned Restaurant since 1984 -
New York Strip - 12 oz seasoned choice strip steak. Served with garden supreme salad, a choice of potato.
½ lb. BJ's Cheese & Bacon Angus Burger – Fresh Black Angus chuck fully dressed and topped with hickory bacon and American cheese. Served with steak fries or curly fries and garden supreme salad.
Grilled Chicken Breasts – Two Boneless Breasts Seasoned and grilled over an open flame, then topped with Swiss cheese and grilled mushrooms. Served with supreme garden salad and choice of potato and roll.
Chicken or Steak Quesadilla – Seasoned grilled chicken or steak, cheese, onions, tomatoes & jalapeños stuffed inside a flour tortilla & grilled to perfection.
Lodging: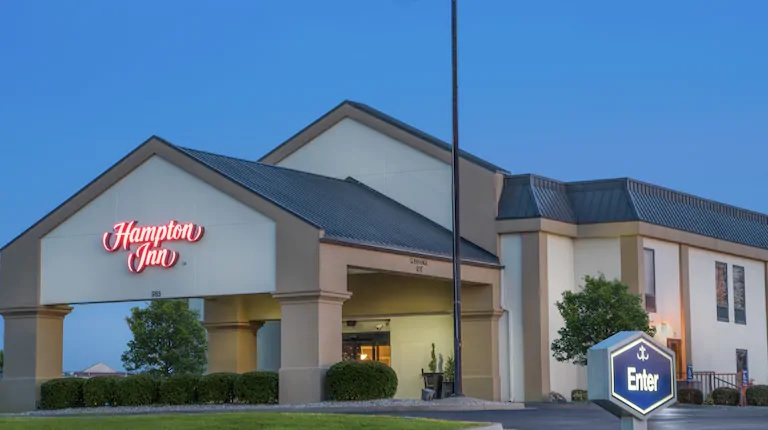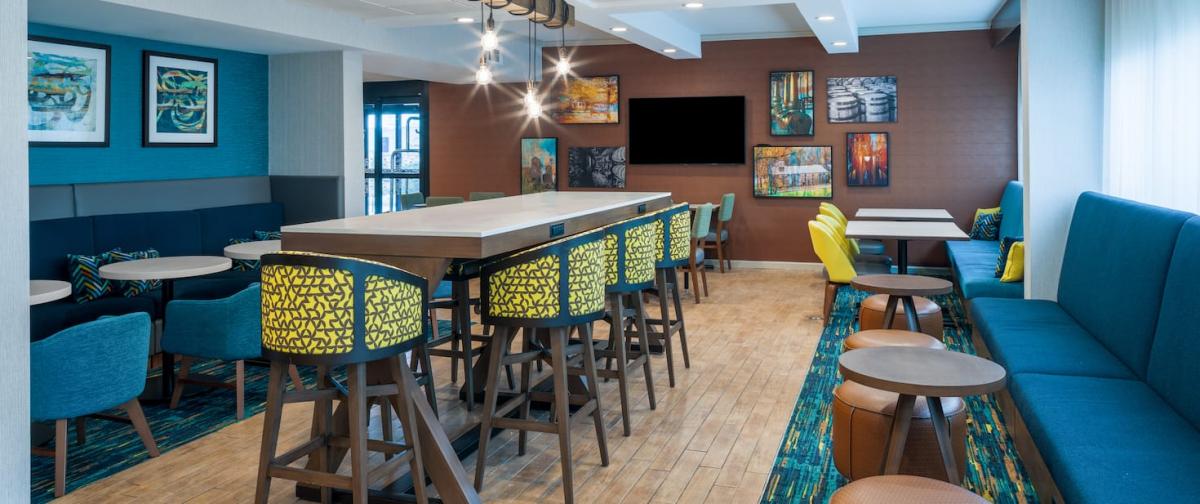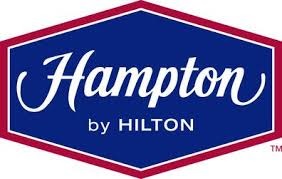 (Stay at the same hotel for the entire trip. Unpack just one time.)
Internet

Pool & Whirlpool

Fitness Center

Business Center

Hair Dryer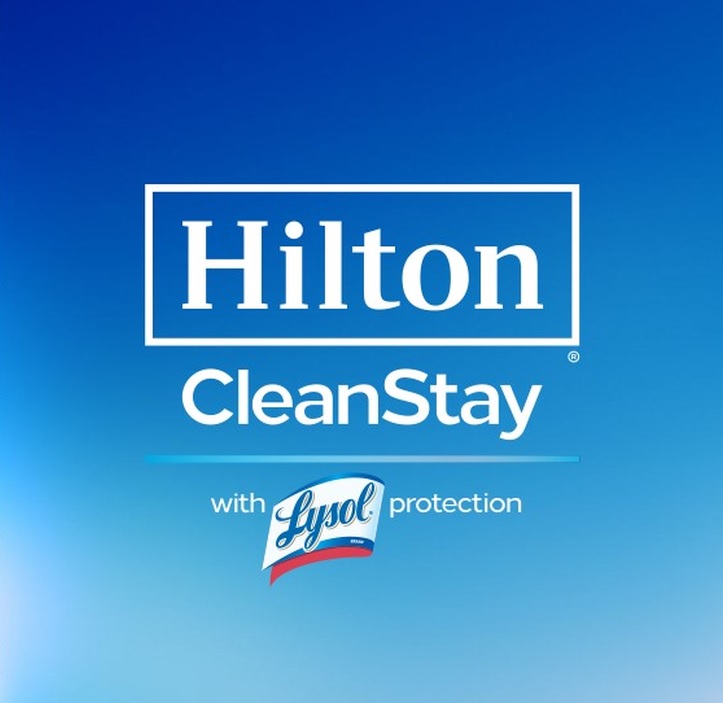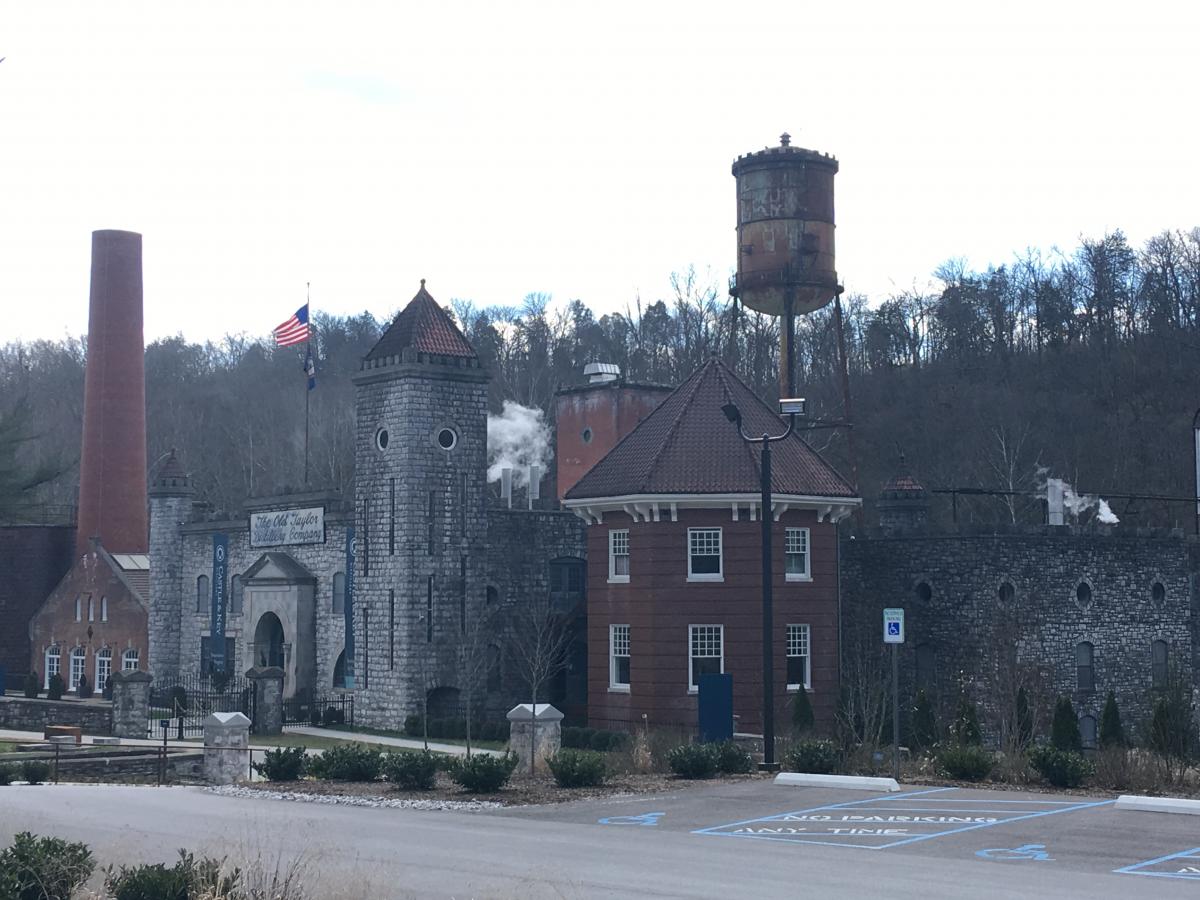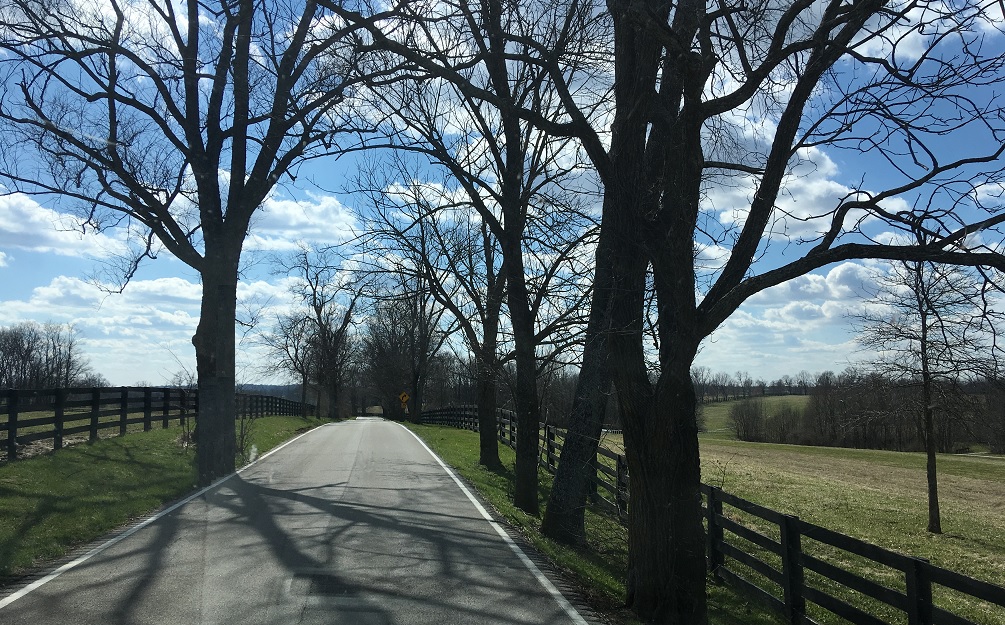 Ride from Versailles to/from Castle & Key and Glenns Creek Distilleries
We begin our day's ride from Versailles with the "Small Town feel you want…with Urban access you need." We will then bicycle through thoroughbred country with serene farmland as we travel near the Castle & Key Distillery and start bicycling through the low traveled back roads of Kentucky. We pass by horse farms and cattle ranches as we follow the old farm road now paved next to Glenns Creek. We will ride past the well manicured pastures grounds of Ruis Racing (formerly Woodford Thoroughbreds) and take a stop at The Castle & Key Distillery, which is ranked the #1 Thing to Do by TripAdvisor. You will have the opportunity to see their outdoor areas and open space including The Boiler room and Counter 17 walk-up bar. In addition, just up the road is Glenn Creek Distillery, one of the newest in Kentucky with a Visitor Experience ($8) or Tasting ($30).
Breakfast provided by the hotel each morning.
Bicycling Route:
0 miles, staying at the hotel; or 14 miles, riding to the distilleries from Versailles; or 28 miles riding a loop to and from Versailles. [Route has sections of flat and rolling hills.]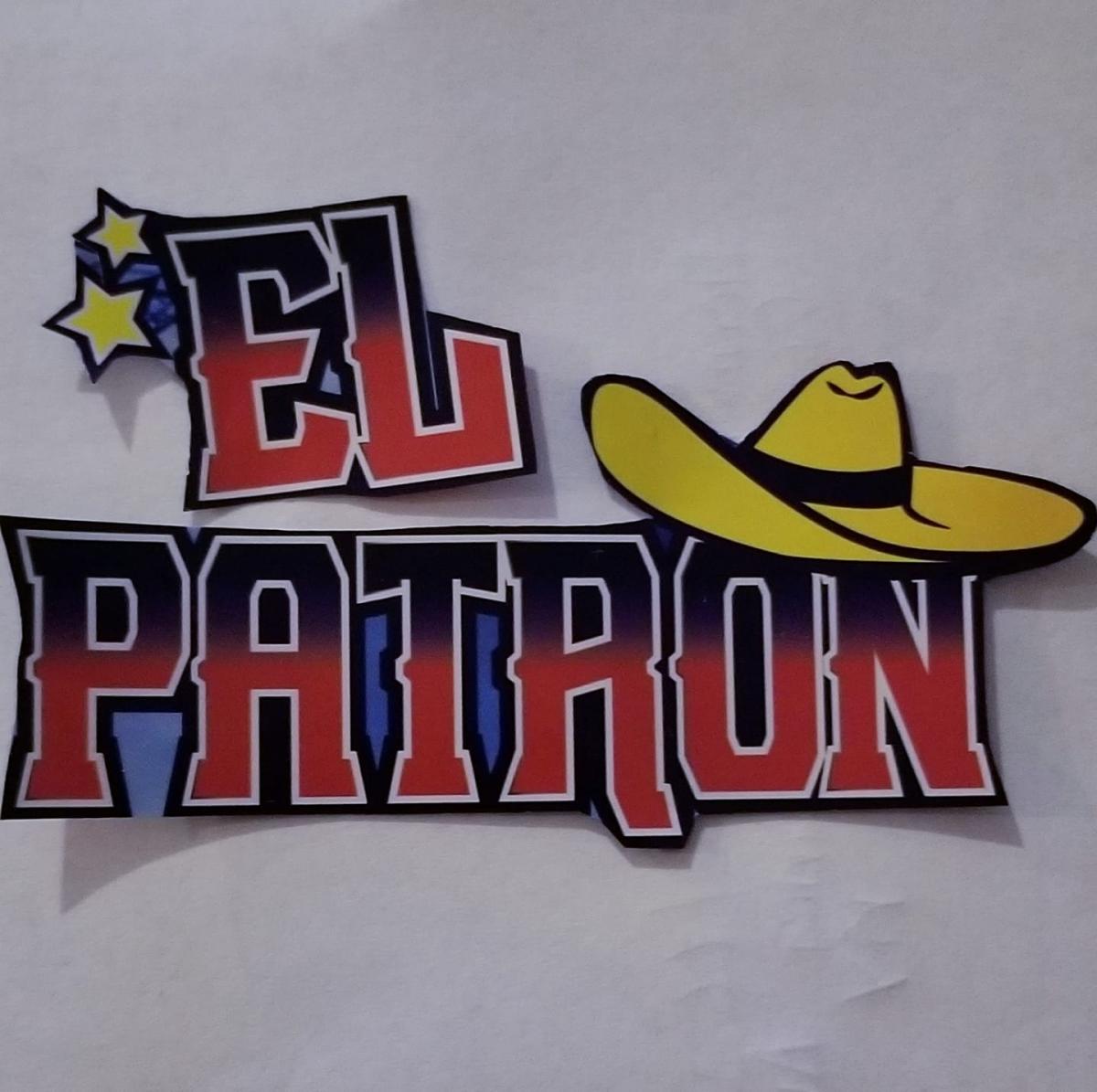 Fajita Tropicana – Shrimp, crabmeat, grilled chicken, mushrooms, pineapple and squash. Served with rice and beans, guacamole, sour cream, pico de gallo and lettuce. Topped with Monterey and Cheddar cheese.
Alexander Walters Salmon - Wild caught salmon served with reduced dill cream sauce and your choice of two sides.
Blackened Shrimp and Cheese Grits - Blackened shrimp served over creamy cheese grits topped with red peppers, onions, and bacon.
Filet Tilapia – Tilapia fillet seasoned and grilled, served with onions, tomatoes, bell peppers, rice, beans and tortillas.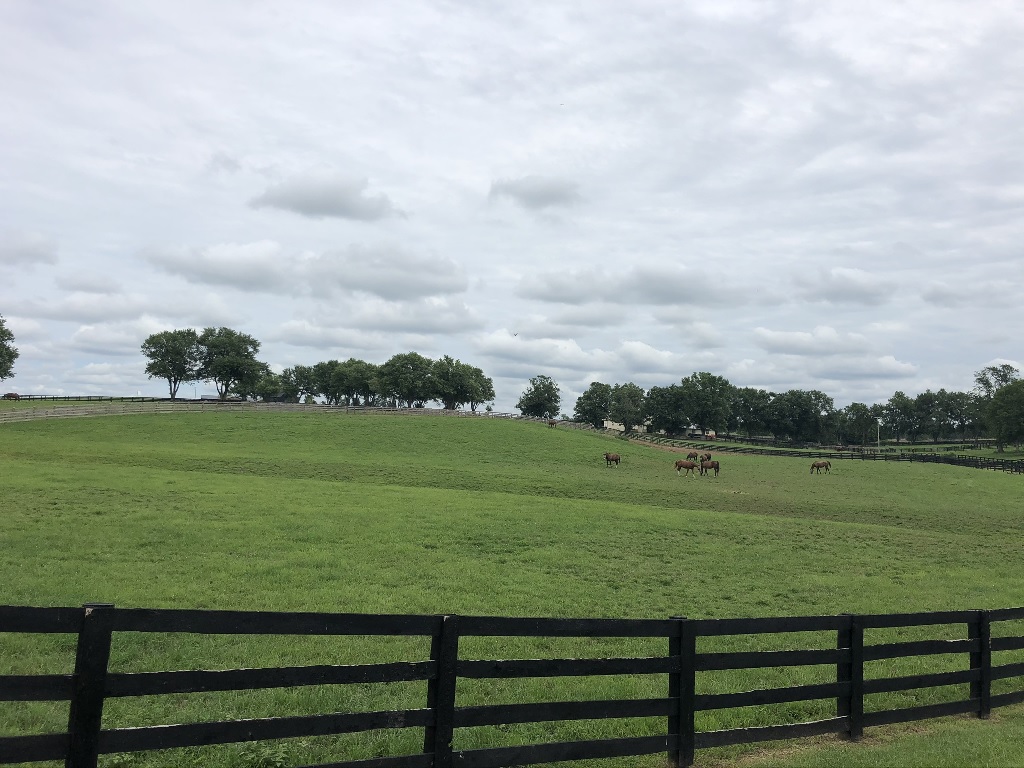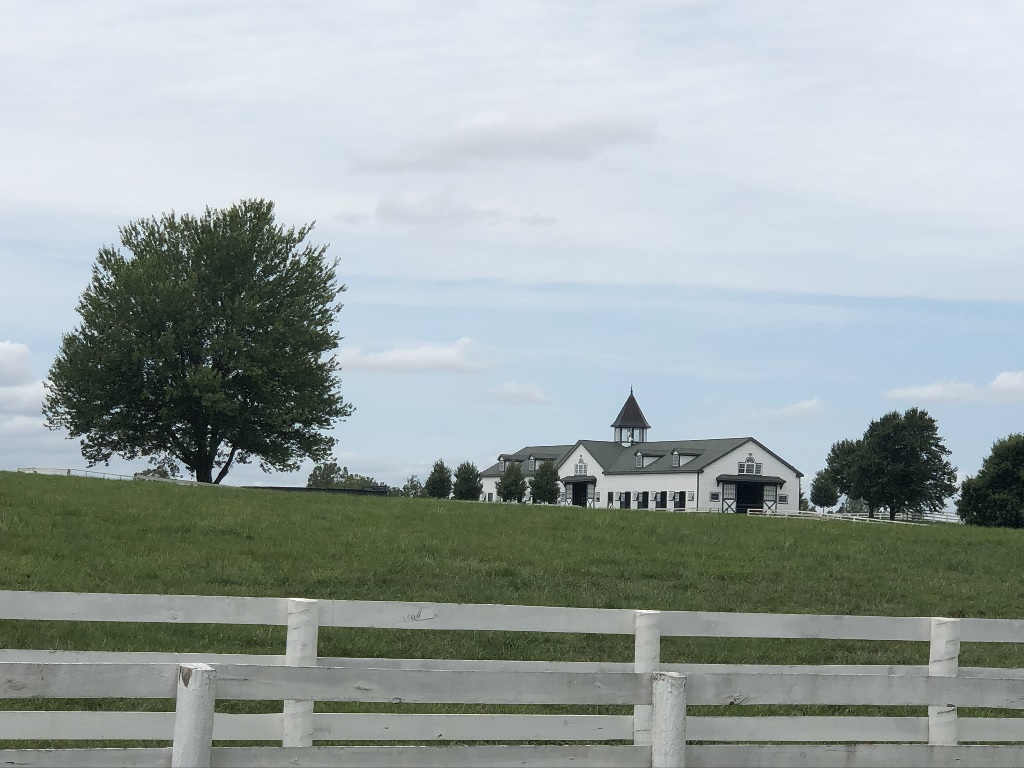 "Horsey 34" + Buffalo Trace Distillery
We are going to take the vans to the heart of horse country to ride through one of the most picturesque areas of the entire country. We ride through the small paved back-roads with horse farms on every side. The roads are well maintained, but little traveled. After our early morning ride we will have a bite to eat in beautiful downtown Georgetown, a small community that still has a thriving downtown. On the way home we will make a pit stop at Frankfort, the capital of Kentucky and situated in a valley alongside the Kentucky River, where we will stop for a quick tour and tasting at the Buffalo Trace Distillery, ranked the #1 Distillery Tour by Yelp ($No cost).
Breakfast provided by the hotel each morning
Bicycling Route: 
0 miles, staying at the hotel; or 11 miles, 
 taking the van to Georgetown, Kentucky and 
riding to Jot'em Down convenience store; or 33 miles, taking the van to Georgetown, Kentucky and riding the complete route. [The route has rolling hills throughout the ride.]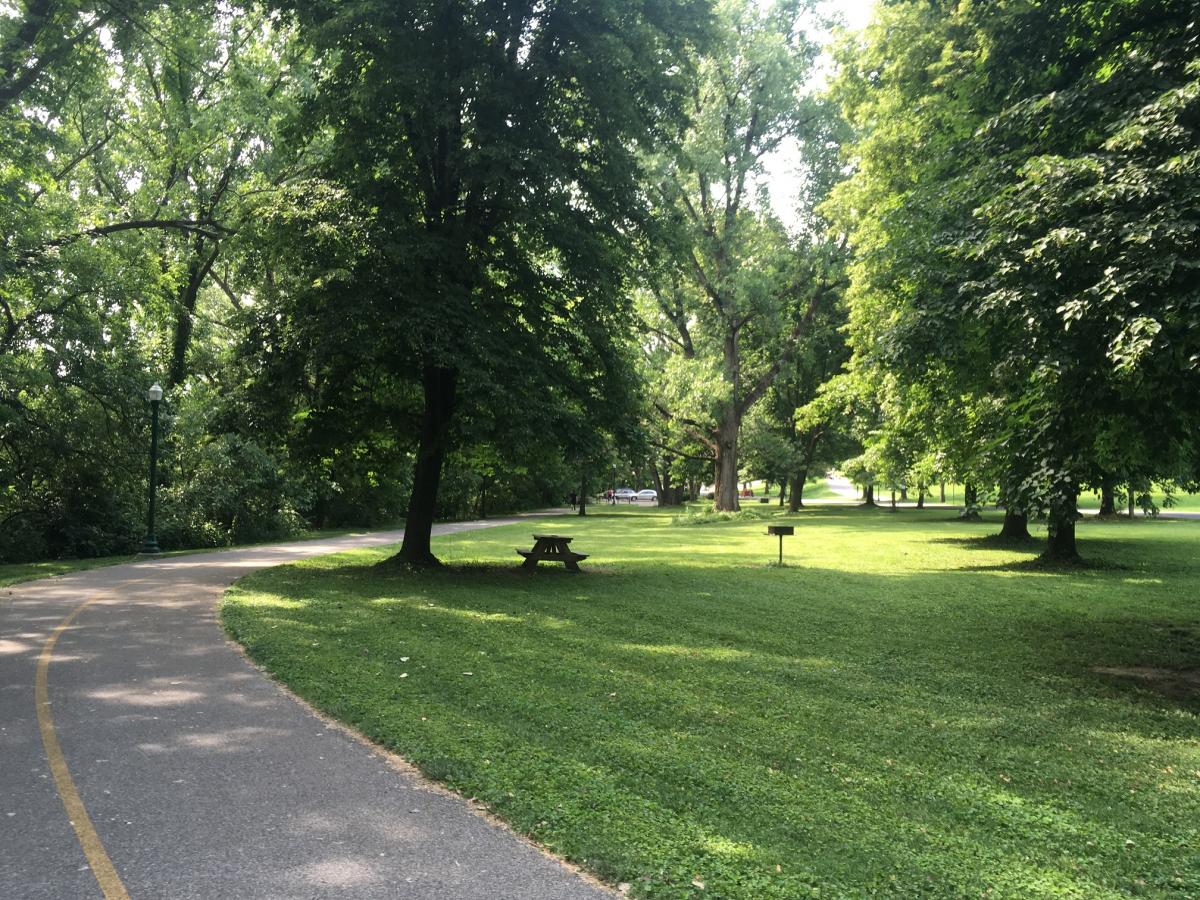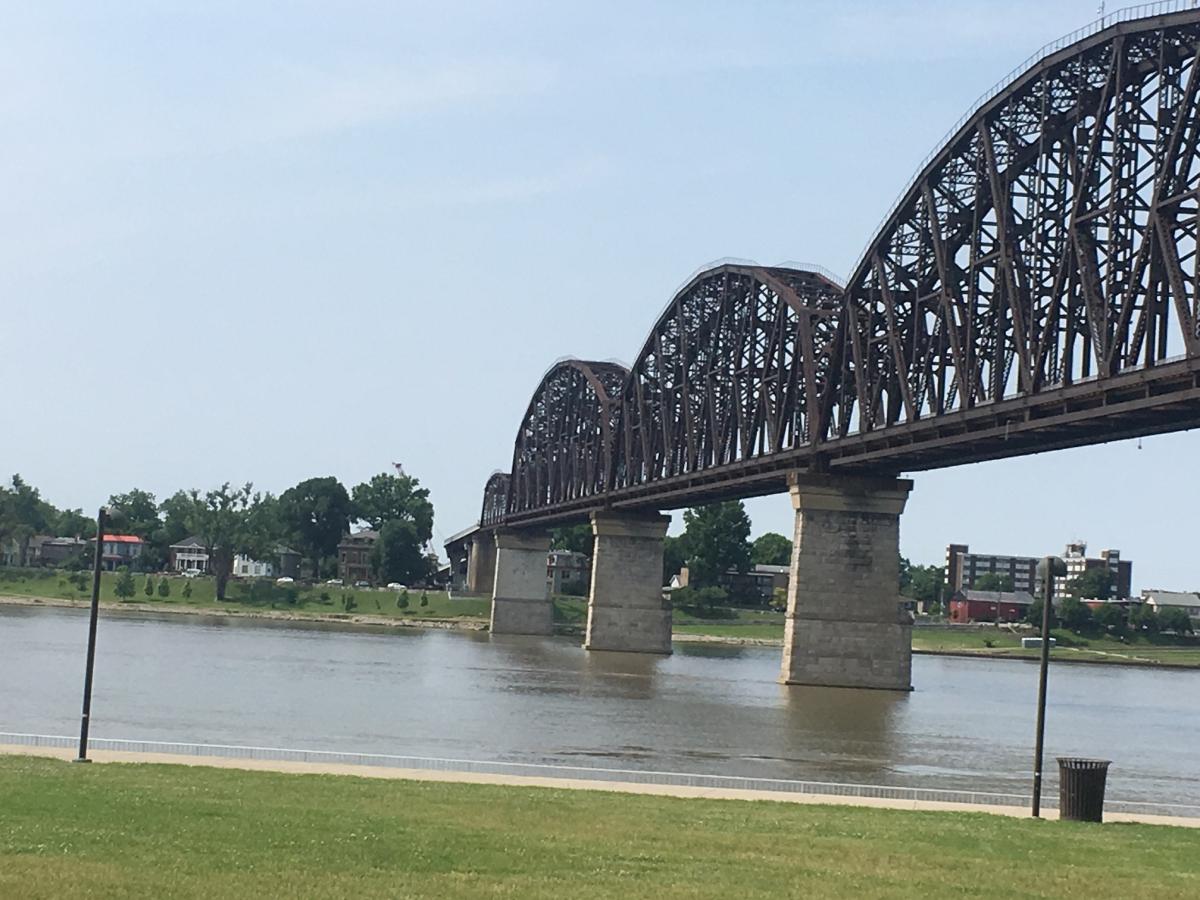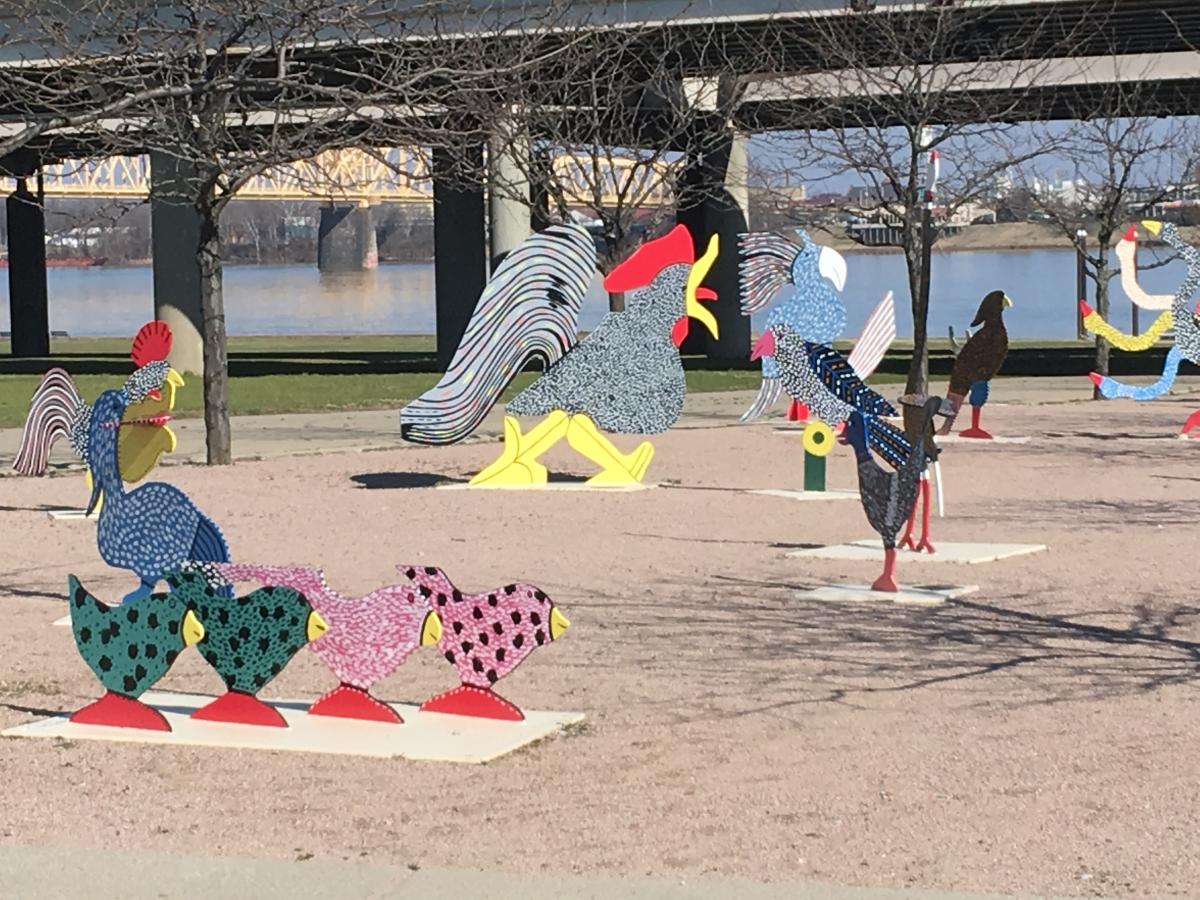 Big Four Bike Bridge & Indiana's Ohio River Greenway
Today we bicycle on the famous Big Four Bike Bridge. As we road our bicycles through horse country yesterday, you never know if you were riding in view of the past or next derby winner. We bicycle across the Big Four Bike Bridge into Indiana. In Indiana we ride on the Ohio River Greenway passing through the Loop Island Wetlands, the Lewis and Clark Bicentennial Park and the George Rogers Clark home site in the Falls of Ohio River Park. As we return back over the Ohio River we ride through various parks, including the Caperton Swamp Park before returning to our hotel.
Breakfast provided by the hotel each morning
Bicycling Route: 
0 miles, staying at the hotel; 13 miles, riding over Big Four Bike Bridge to and through Indiana; 20 miles riding over Big Four Bridge to and through Indiana and then riding through the various parks east of the bridge in Kentucky.  [The route is primarily on paved flat bike paths. The only hills are riding on the ramps to the bridge, which is circular on the Kentucky side.]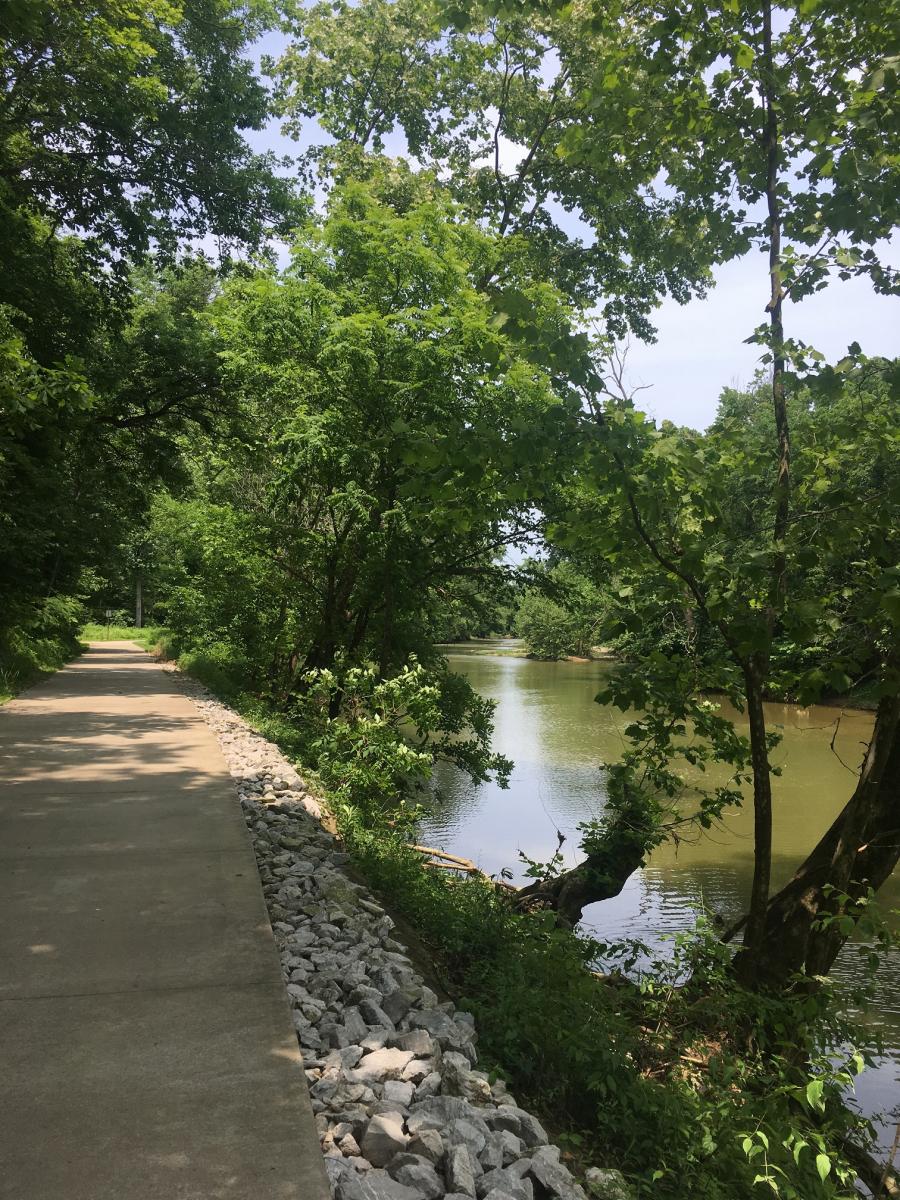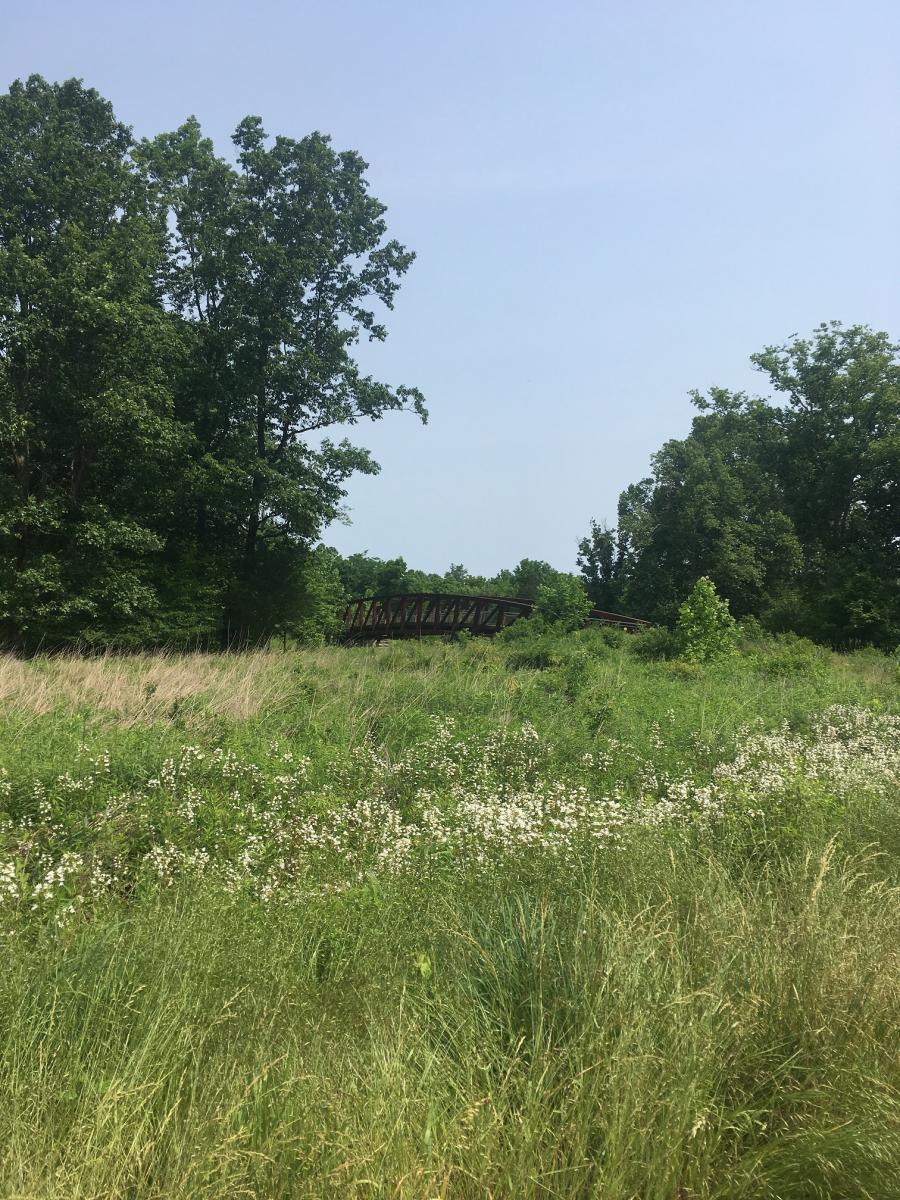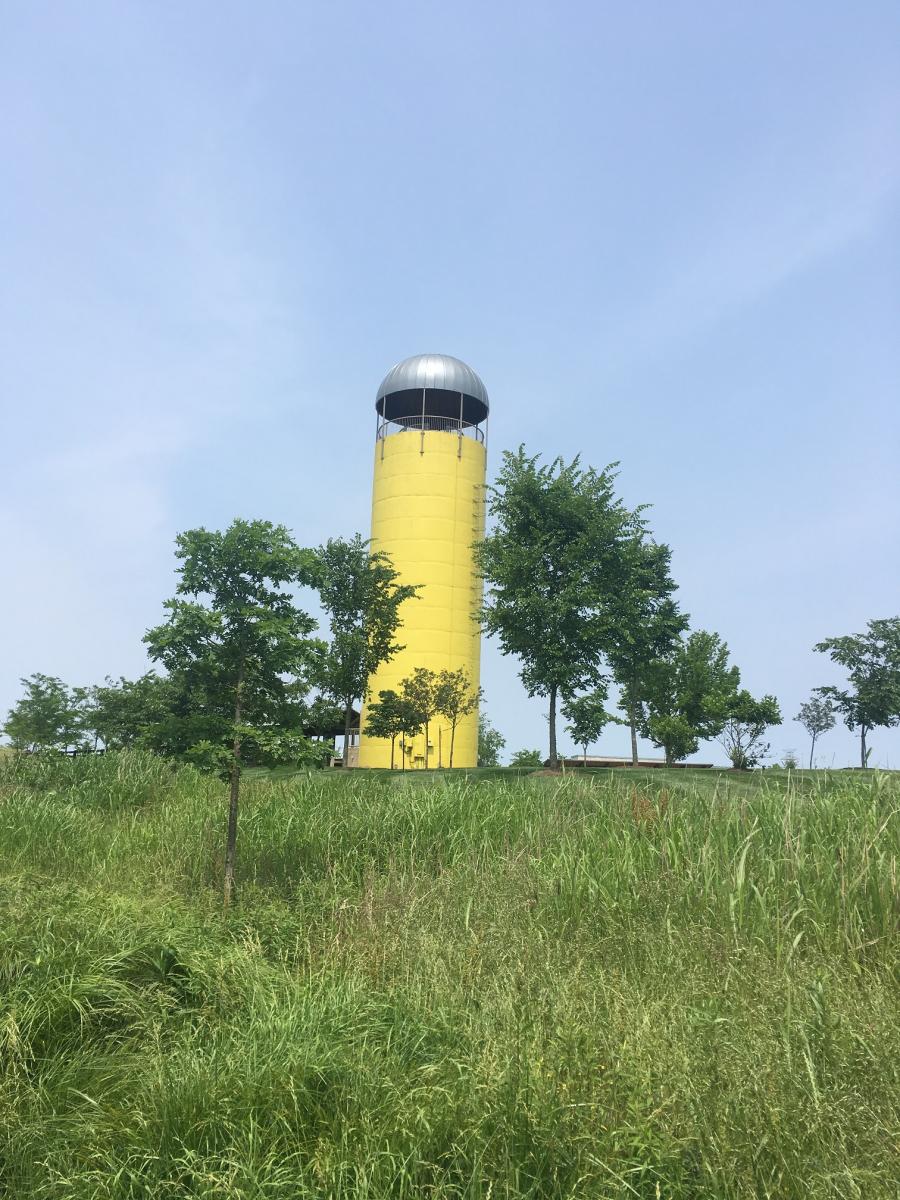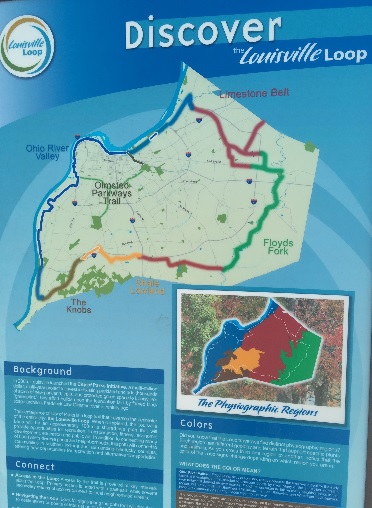 Free Day or Loop (eastside) Trail Bike Path and Floyds Fork Park
Enjoy a Free Day or bicycle the optional bike ride. You may not realize, but Top Chef Kentucky premiered on Bravo in Kentucky. Bourbon and Biscuits of course can be found at almost every restaurant. Then experiment with the latest restaurant cuisines and drinks, including Bourbon cocktails and Mint Julep Bunt Cakes that are the current trending foods. On the optional bike ride, you will experience the longest completed section of the Loop bike trail, which currently outside the Louisville suburbs and will one day encircle the entire city. Luckily we will start bicycling at the Pope Lick Park which is midway on the bike path, so you can ride just ride the north or south part of the trail or if you are feeling adventurous, you can ride both. The bike path runs next to the Pope Lick River, Floyds Fork River and through forests as we also ride through various parks that include Beckley Creek Park, Big Beech Woods and Broad Run Park.
Breakfast provided by the hotel each morning
Bicycling Route:
Enjoy a free day or
0 miles, staying at the hotel; 12 miles round-trip riding north on the Loop bike trail to Angler Lake and to the end of the path; or 27 miles round-trip riding south on the Loop bike trail to Broad Run Park and the end of the path; or 39 miles riding round-trip on both routes. [The route is on a paved bike path which is mostly flat with some hills.]
Dinner:
Day 6 - Thursday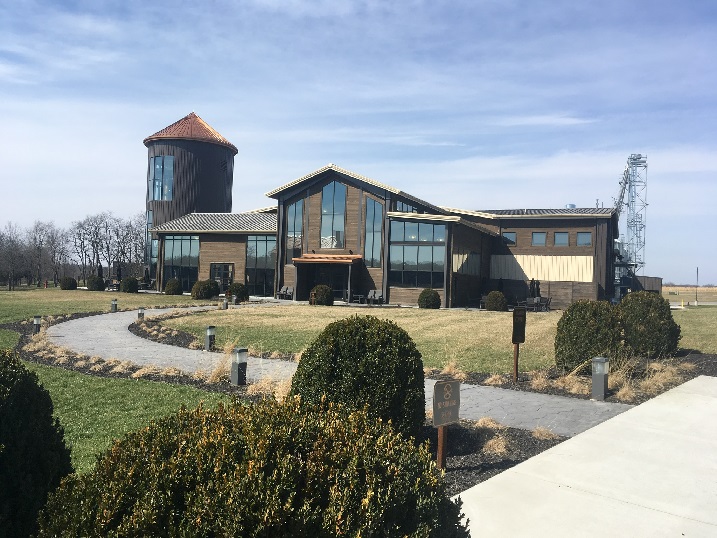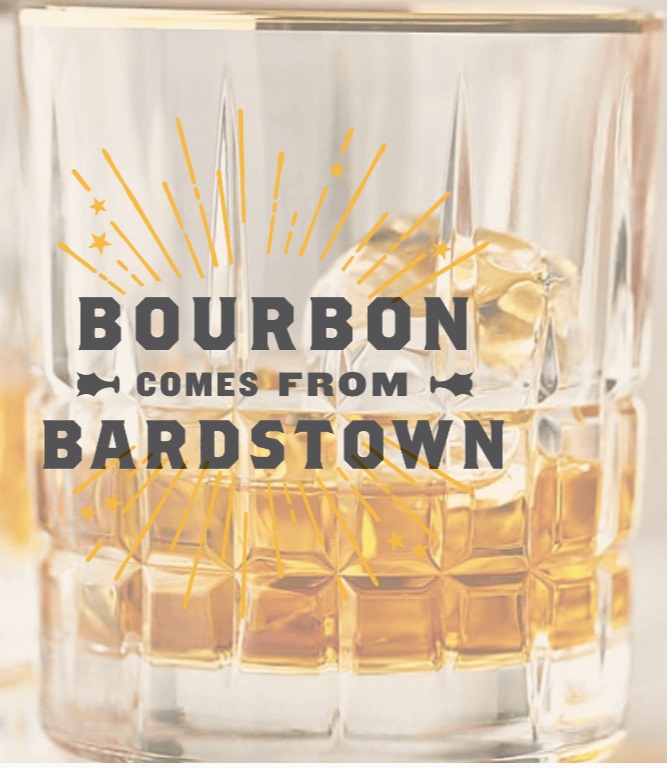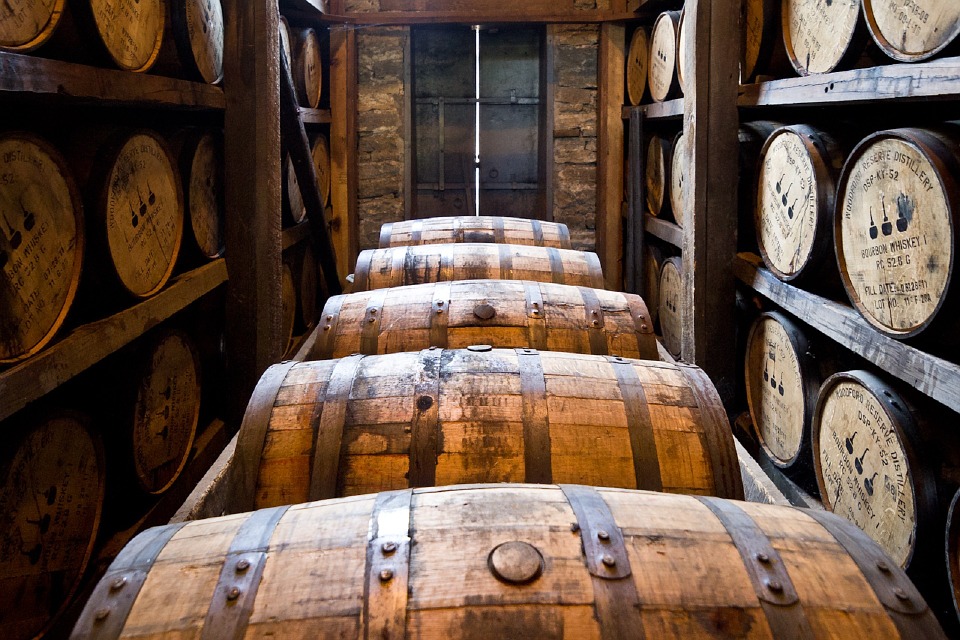 Bardstown Distilleries
Today we start our bike ride from the hotel in Bardstown, which was settled in 1780 and is Kentucky's 2nd oldest city. Bardstown has been declared by USA Today and Rand McNally as the Most Beautiful Small Town in America. What a wonderful way to see the Bourbon capital of the World as we zigzag through the town. We bicycle to and past each of the distilleries based in Bardstown including: Barton 1792, Heaven Hill, Willett Lux Row and Bardstown Bourbon company before riding back through downtown and to the hotel. This will leave ample time for you to pick your favorite distillery to visit and/or take a tour in the afternoon. 
(Please make your reservations in advance.)
Breakfast provided by the hotel each morning.
Bicycling Route: 
0 miles, staying at the hotel; or 23 miles, riding to each of the Bardstown Distilleries and back to the hotel. [The route is flat with a few hills.]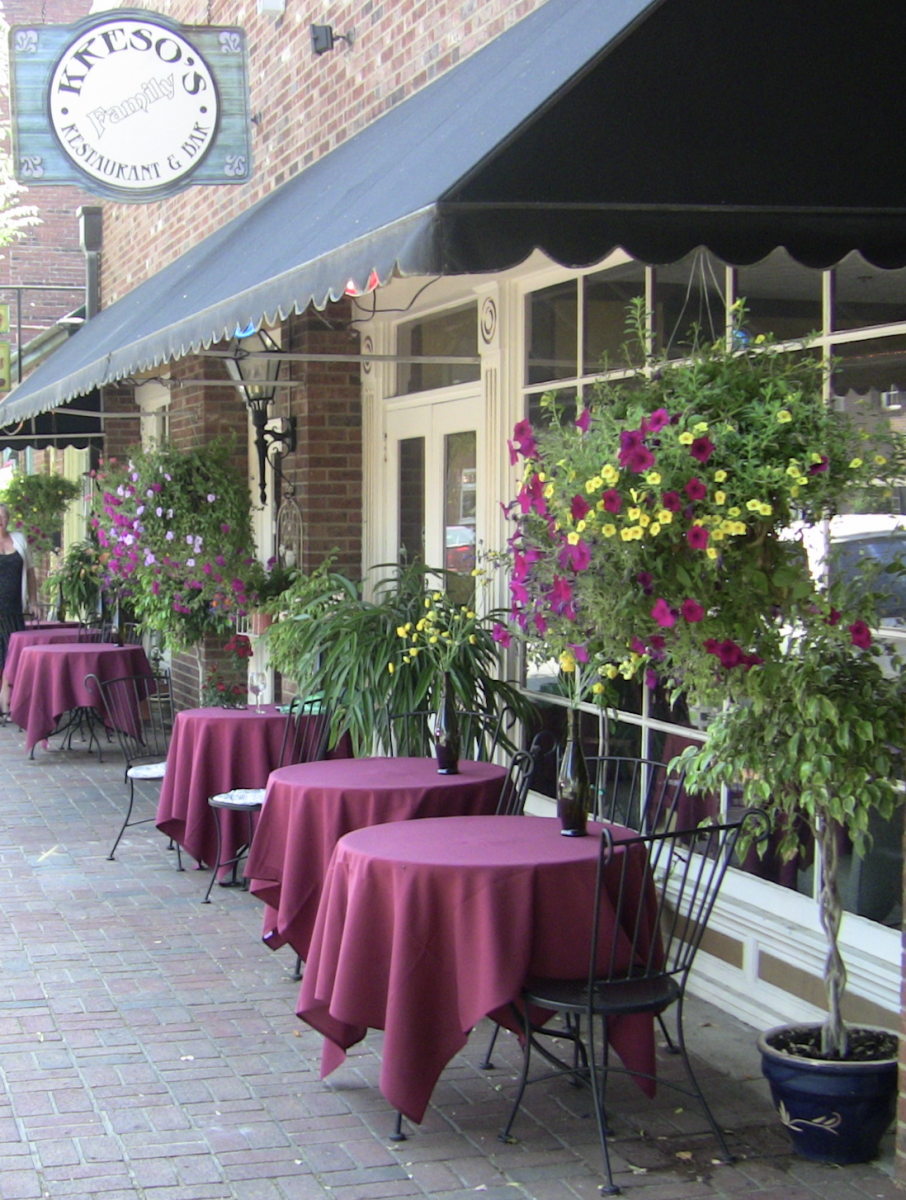 Kreso's Schnitzel

Kreso's Chicken

Cordon Bleu

Ribeye or New York Strip
Day 7 - Friday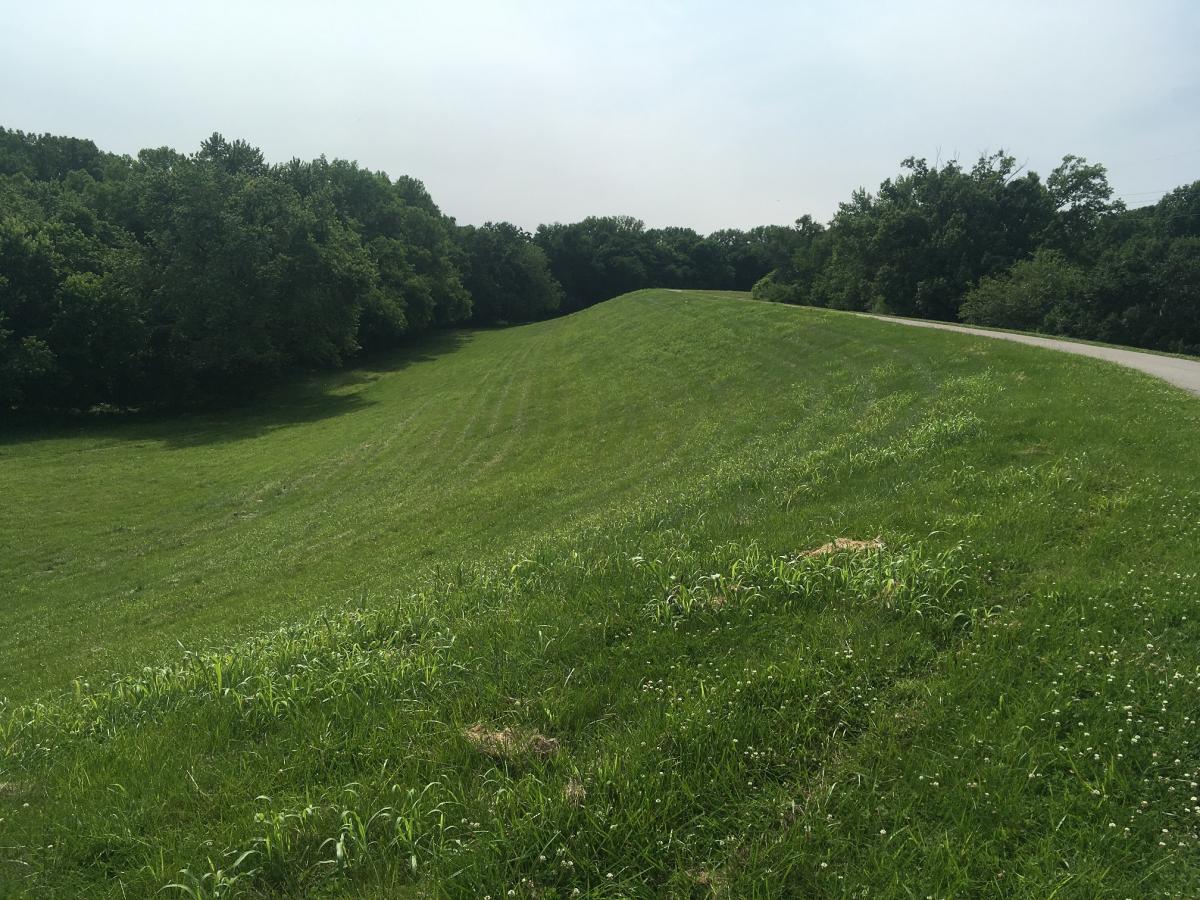 Enjoy the beautiful Bluegrass state before heading home from your vacation.
Breakfast provided by hotel each morning
---
Please note all trip information is based on previous trips and/or contracted lodging and restaurants and is subject to change based on availability or specific trip needs.
Riders who are comfortable riding at least 10 miles per hour should have an enjoyable trip. The routes are primarily on back paths or low traveled, designated bike routes. Please see the daily routes descriptions for additional information. Of course, if a rider is tired or does not feel like riding, the SAG vehicle will transport the rider to the hotel. All riders may ride at their own pace, slow or fast or anything in-between. For those days that riders choose to participate in a bourbon tastings, we will transport the riders back to the hotel after visiting the distillery.
Drive to the starting hotel: Hampton Inn Bardstown, 985 Chambers Blvd., Bardstown, KY 40004, having your car at the starting hotel for the duration of the trip. Parking is free at the hotel.
Fly directly into Louisville International Airport (SDF) and then rent a car, driving 6 miles to trip start; or take Uber or Lyft to trip start.
$200 to reserve your spot and the remainder due 45 days before the trip start.
Hotel lodging 

Ride Packets with Cue Sheets (directions)

Garmin/GPS routes to download 

Google Maps routes for your iPhone or Android Phone

Fully sagged including van transportation and rider assistance.

Breakfast each morning

Happy Hours (BYOB) on selected evenings

Dinner with the group three evenings (see above)

Great riding, scenery, fun and enjoyment!
Most participants bring their own bicycles

To ship your bike, we would suggest using shipbikes.com or bikeflight.com for shipping. To ship your bike to the hotel: Hampton Inn Bardstown, 985 Chambers Blvd., Bardstown, KY 40004

If you fly, most major airlines including Delta, American, United and Alaska Air now waive the oversize fee for bicycles (sporting equipment) and just the standard luggage fee applies. Please contact your airline for all the details.

Bike Rental: Bikes are available for rent in the Bardstown/Louisville area. We suggest conducting a Google search to find the best place to accommodate your needs.
Weather in the Kentucky Bourbon Trail area in October: