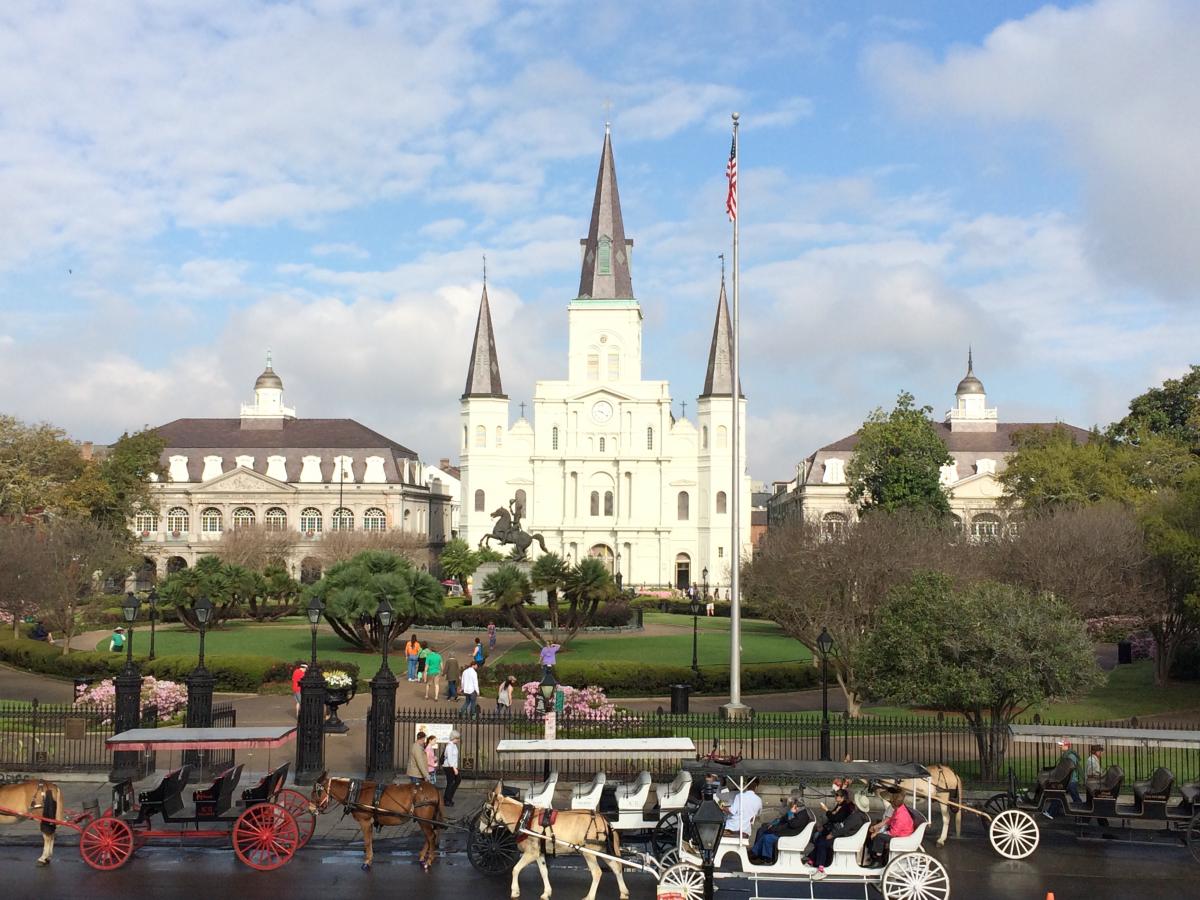 Ride on two of the longest paved and most beautiful levee trails, while bicycling on the Mississippi River Levee Trails overlooking the largest river in the United States.

Riding atop the levee you can watch the Mississippi River for almost the entire ride into or from New Orleans starting from the Audubon Zoo in New Orleans one day and riding on the opposite side - the West Bank - of the river ending in Algiers another day.

Along the way watch the "mighty Mississippi" from behind your handlebars and also see the 1.5 mile Bonnet Carre Spillway. One of the nicest features of the levee trail is the very limited number of service roads along the route, so just pure bicycling at its best.

One last item of note, these are some of the flattest trails you will ever ride!

We stay close to New Orleans, but not too close so we can experience the wonders and sights of New Orleans, during the day and stay in the small town of Covington at night.

We will see and experience the French Quarter, Jackson Square and City Park. 

In addition, we will ride bike trails overlooking Lake Pontchartrain and bicycle the top-rated rail-to-trail paved bike path in Louisiana the Tammany Trace trail in Covington.

One final note: USA Today named the New Orleans areas as one of the top 50 best cities for bicycling.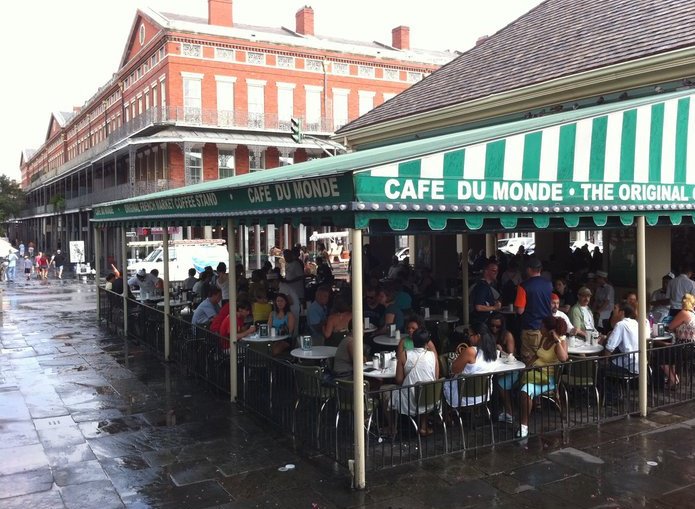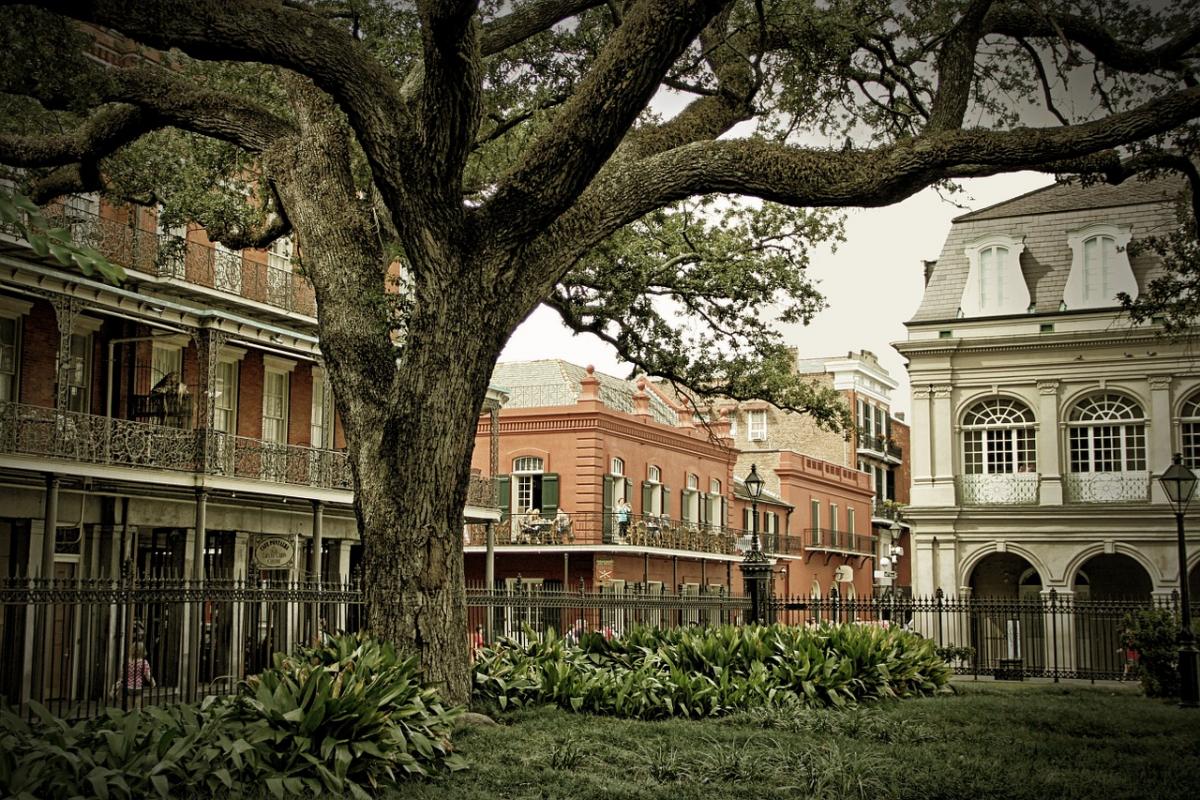 The entire area is best known for its great food scene and quirky/fun and unique shops. We will stay across Lake Pontchartrain from New Orleans and ride in, around and on the bike paths surrounding New Orleans. This is an amazing bicycling area and a must see for anyone, who bicycles the area. There is something for everyone. In addition to the New Orleans area that we all know or have researched, we will stay in the small city of Covington, which features:
Abita Roasting Co. Covington - This roasting company has great coffee and an excellent cafe. This location boasts a diverse menu and the freshest coffee around. Abita has prepared and roasted coffee from all over the world.  
Brooks' Bike Shop, Covington, Louisiana - The veteran-owned small business owner is passionate about all kinds of bicycles. 
Cafe Du Monde

 - Eat a beignet at this popular location in Covington, Louisiana. It began as a coffee stand outside the old French Market in New Orleans. 

Columbia Street Tap Room and Grill - Offering excellent food, music and also thirty different beers on tap, around sixty bottled beers, premium wines by the glass and a full service bar.  
Check-in throughout the day and get assimilated to the laid-back atmosphere that is Louisiana. Meet around 4:00pm for welcome meeting and dinner.
Lodging:
Lodging: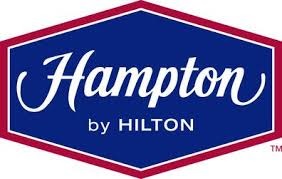 (Stay at the same hotel for the entire bicycle tour. Just unpack one time!
)
Internet

Business Center

HD TVs

Fitness Center

Coin Laundry

Swimming Pool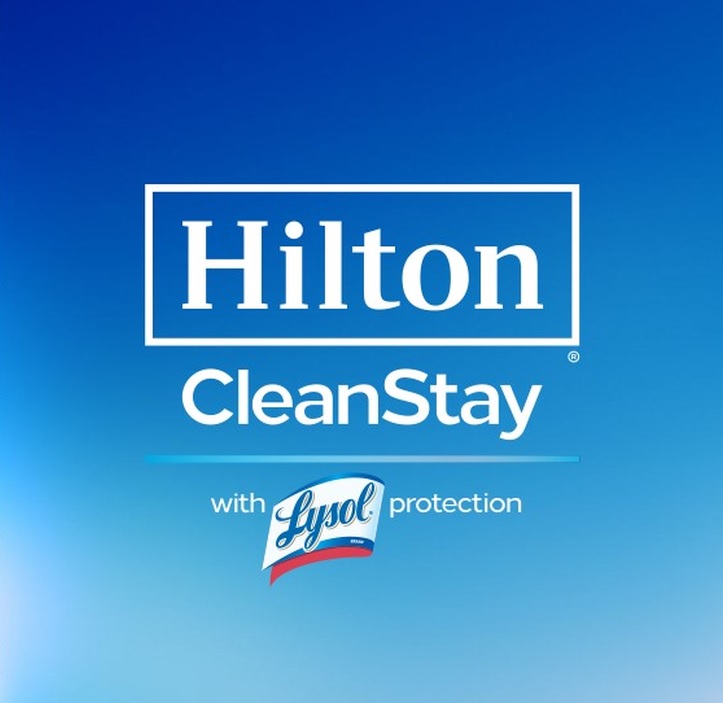 Dinner: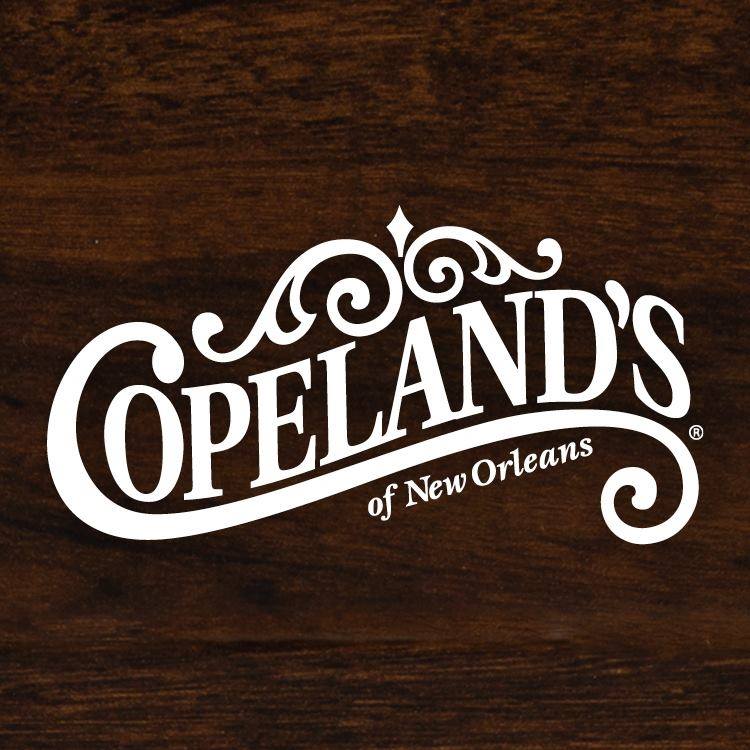 Copelands
Entrée choices include:
Tomato Basil Chicken – Grilled chicken breast, angel hair pasta, tomatoes, basil, olive oil, garlic, parmesan cheese. 

Garden Chicken – Seared chicken, sauteed mushrooms, squash noodles, steamed broccoli, lemon butter sauce.

Chicken and Waffles – Buttermilk waffles, seasoned chicken cutlets topped with powdered sugar, cane syrup. 

Shrimp Etouffee – Shrimp in a dark roux-based sauce, garlic, green onions, spices, served over steamed rice.  

Jambalaya Pasta – Since 1983, Gulf Shrimp, chicken, andouille sausage, spicy jambalaya sauce, mushrooms, peppers, bow tie pasta.  
Day 2, Sunday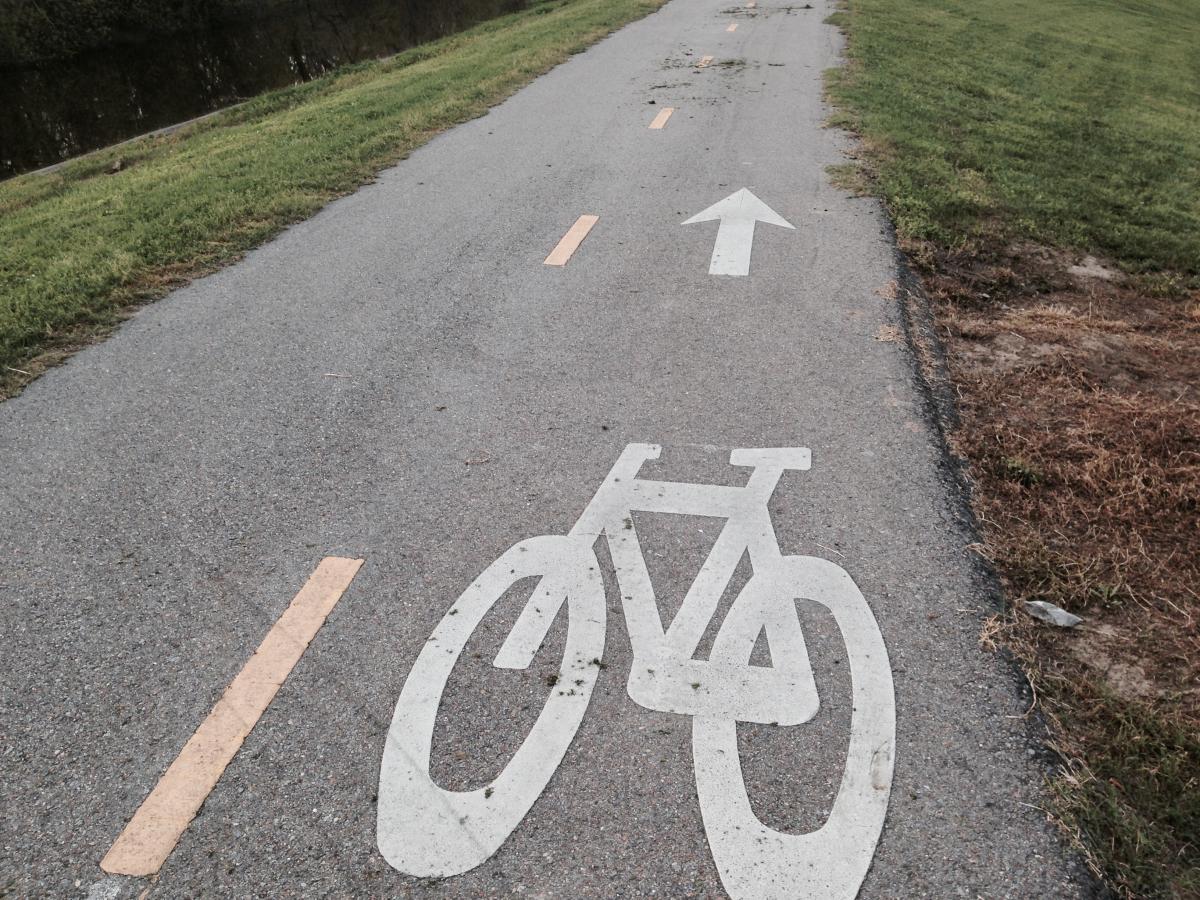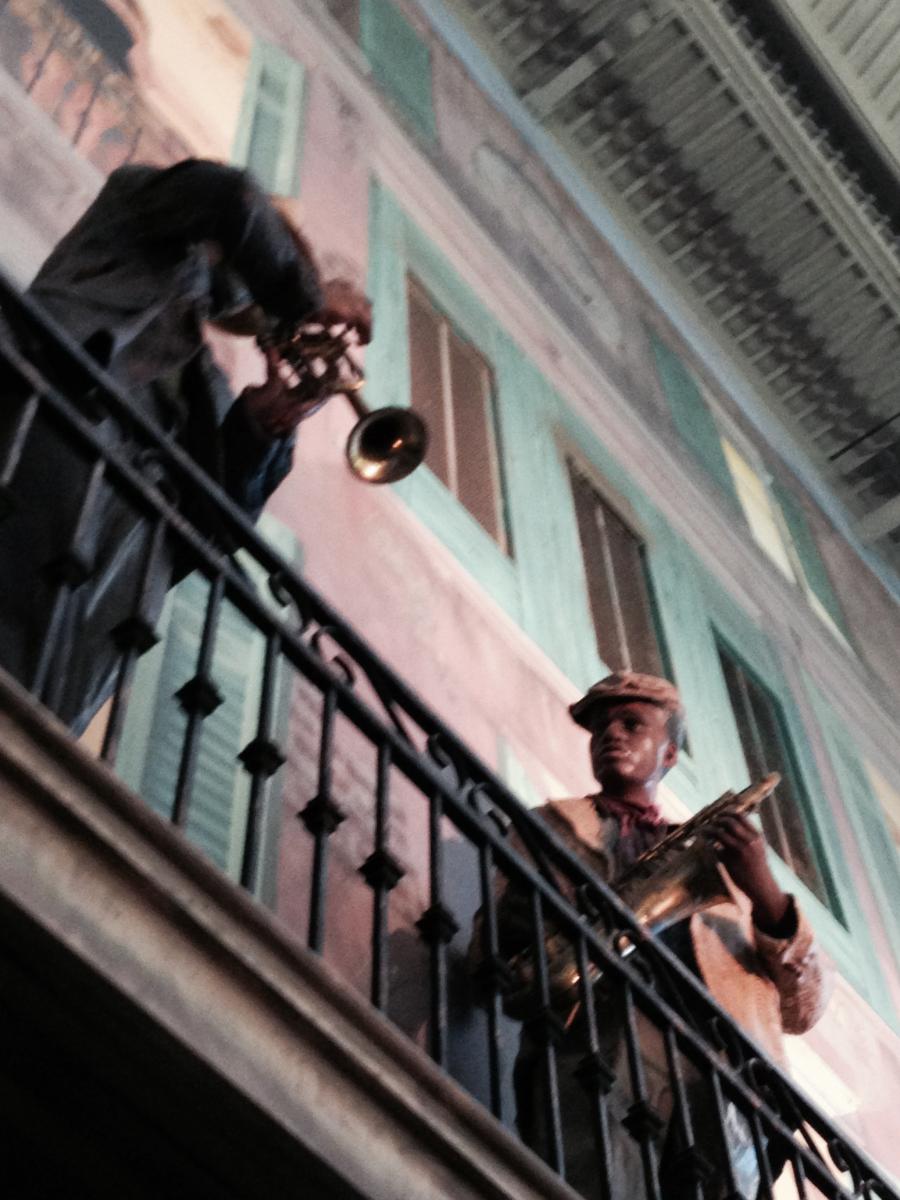 We start our ride at the New Orleans Audubon Zoo. The
 zoo is located in New Orleans and cares for 
animals from around the world with engaging educational programs, and hands-on animal encounters. One of its most favorite adventures in this zoo is the Louisianna Swamp and Jaguar Jungle showcase the relationship between people and nature. We end our ride at the massive Bonnet Carre Spillway
, 
a flood control operation in the Lower Mississippi Valley. It allows floodwaters from the Mississippi River to flow into Lake Pontchartrain and then into the Gulf of Mexico. in between the Zoo and the Spillway is flat riding with views of the Mississippi River all the way.
Breakfast: 
Route: 26 miles, riding on the Mississippi River Levee Trail. (The route is flat.)
Dinner: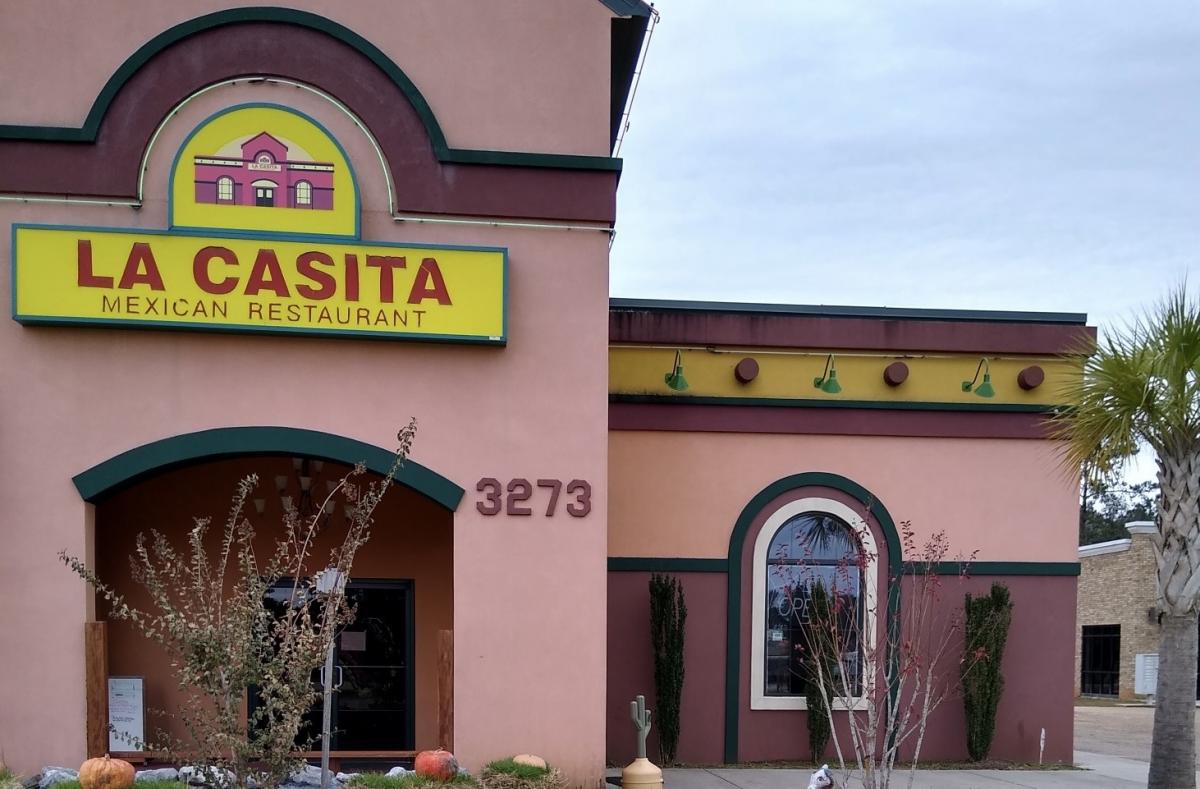 La Casita
Entrée choices include:
Day 3, Monday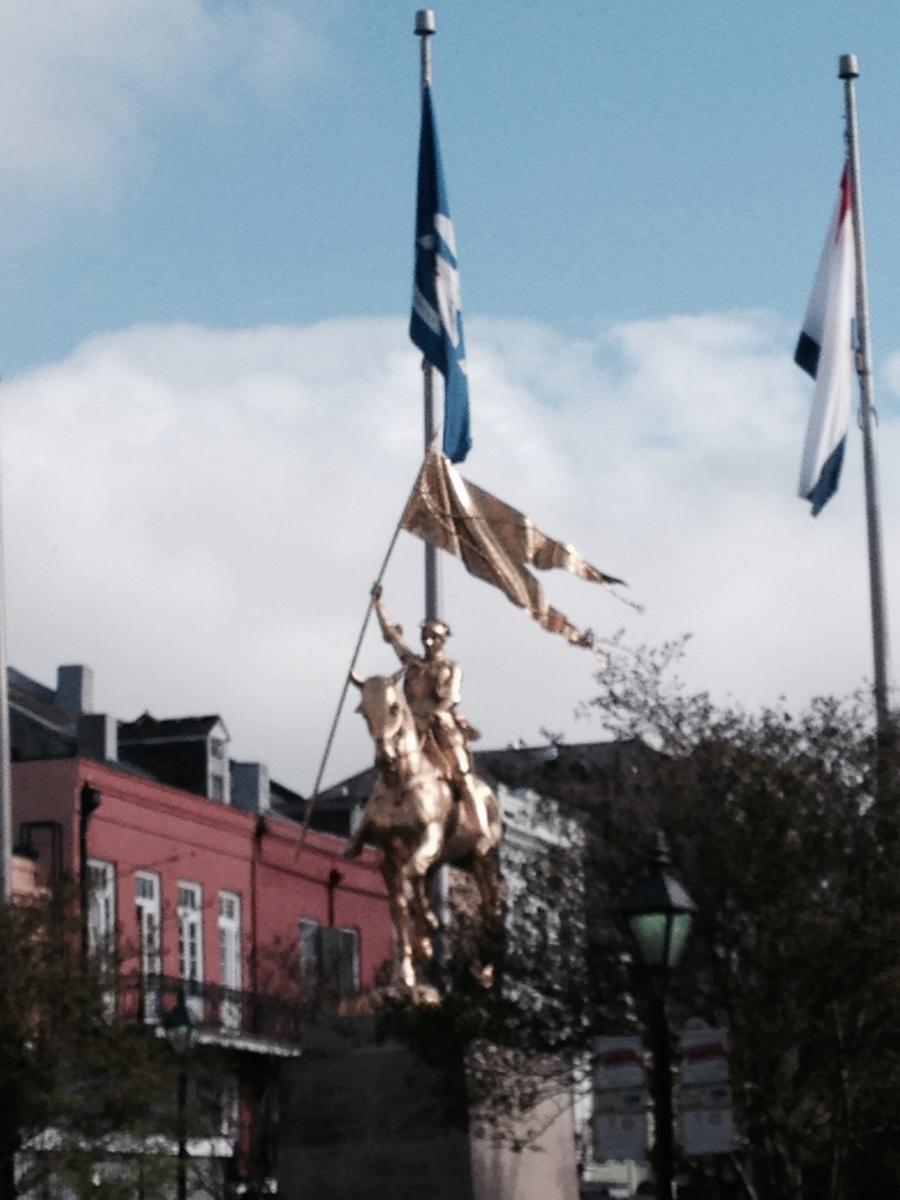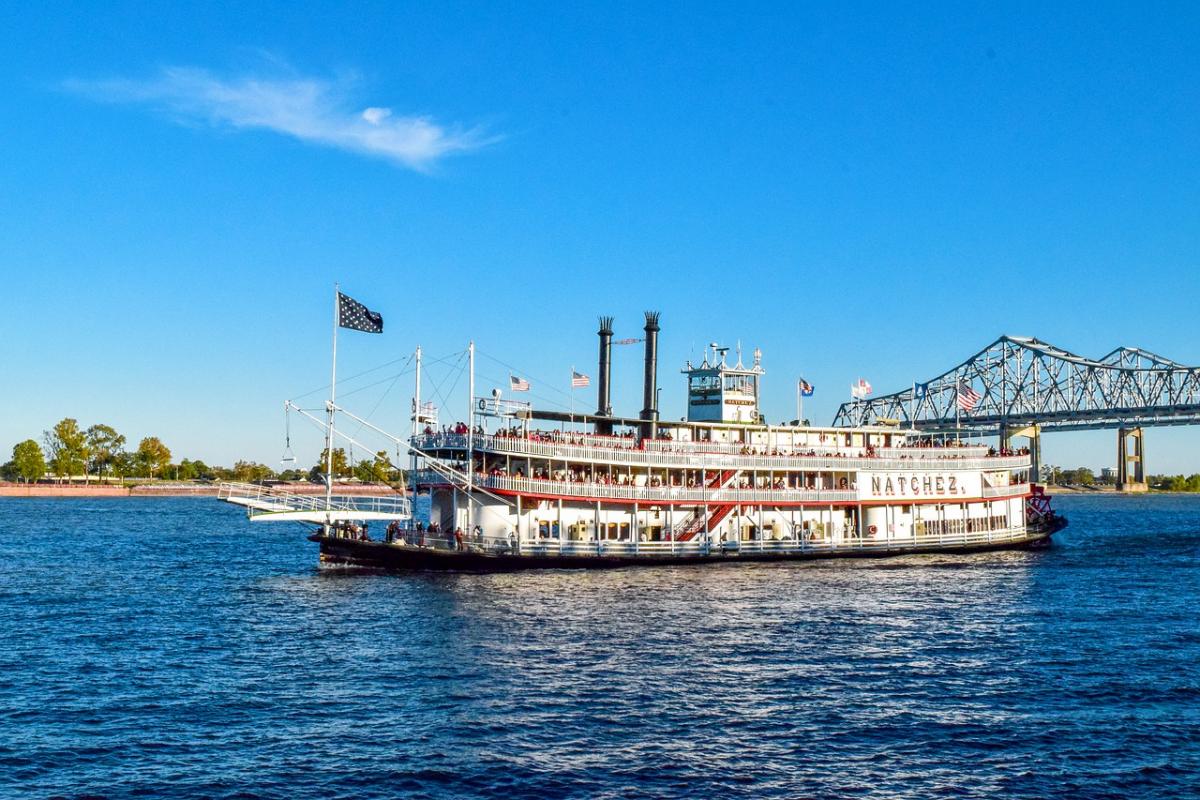 Algiers/Hahnville Levee Trail
Today we start our ride from the rural Hahnville area and ride atop the levee to Algiers, following the Mississippi River. The Algiers historic neighborhood, though part of New Orleans is the only neighborhood of New Orleans that is east of the Mississippi River. The neighborhood is distinct from the rest of New Orleans with quiet and also tree-lined streets, giving it a small-town feel. While riding along the paved levee trail the skylines of New Orleans can be viewed for miles of riding.
Bike route:  0 miles, staying at the hotel; 27 miles riding from Hahnville to Algiers on the West Bank Levee Trail. (The route is flat.)
Day 4, Tuesday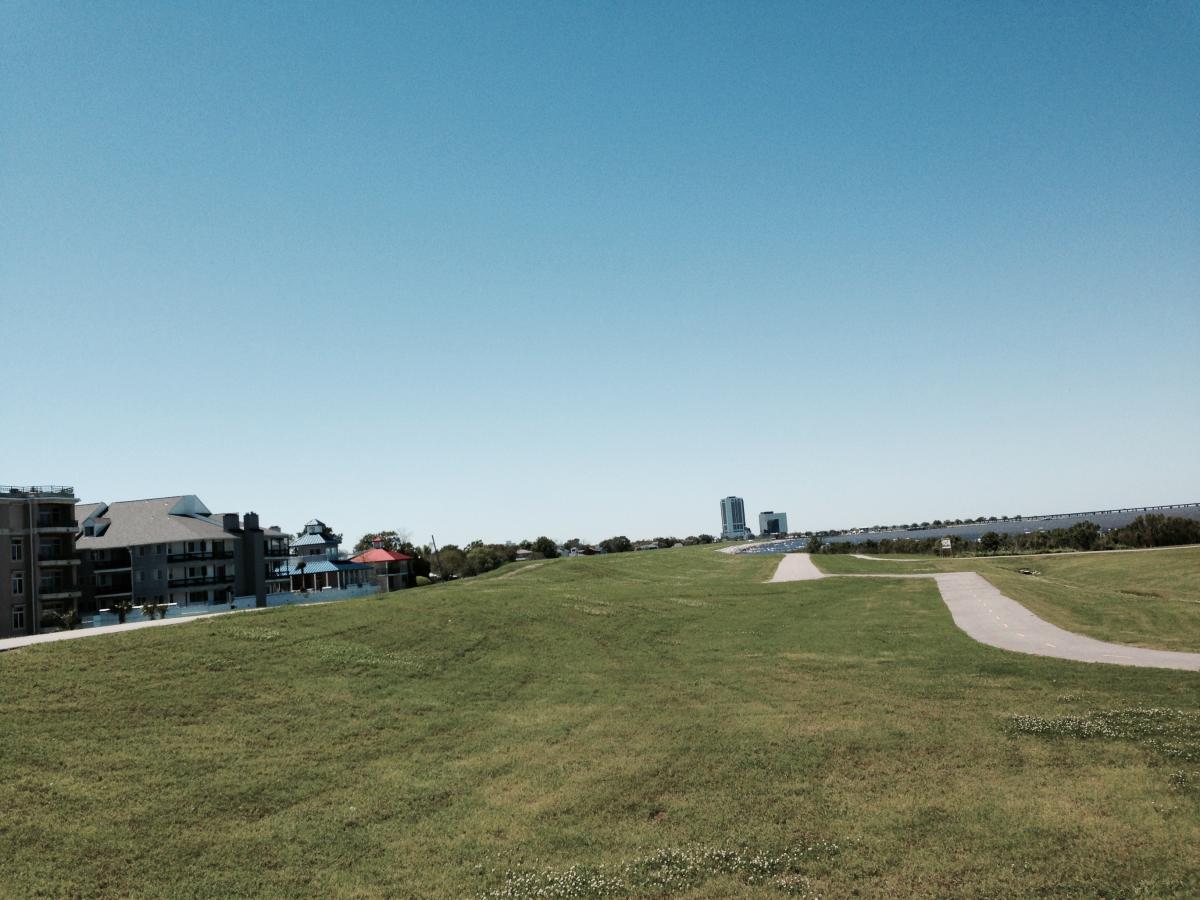 Lake Pontchartrain Lakefront Trail
Continue our biking journey on to the shores of Lake Pontchartrain. Ride along the bike path adjacent to the shoreline while viewing the 630 square mile lake, technically an estuary, a brackish water coastal body. 
Bike route: 0 miles, staying at the hotel; 21 miles riding the complete bike path and back. (The route is flat.)
Day 5, Wednesday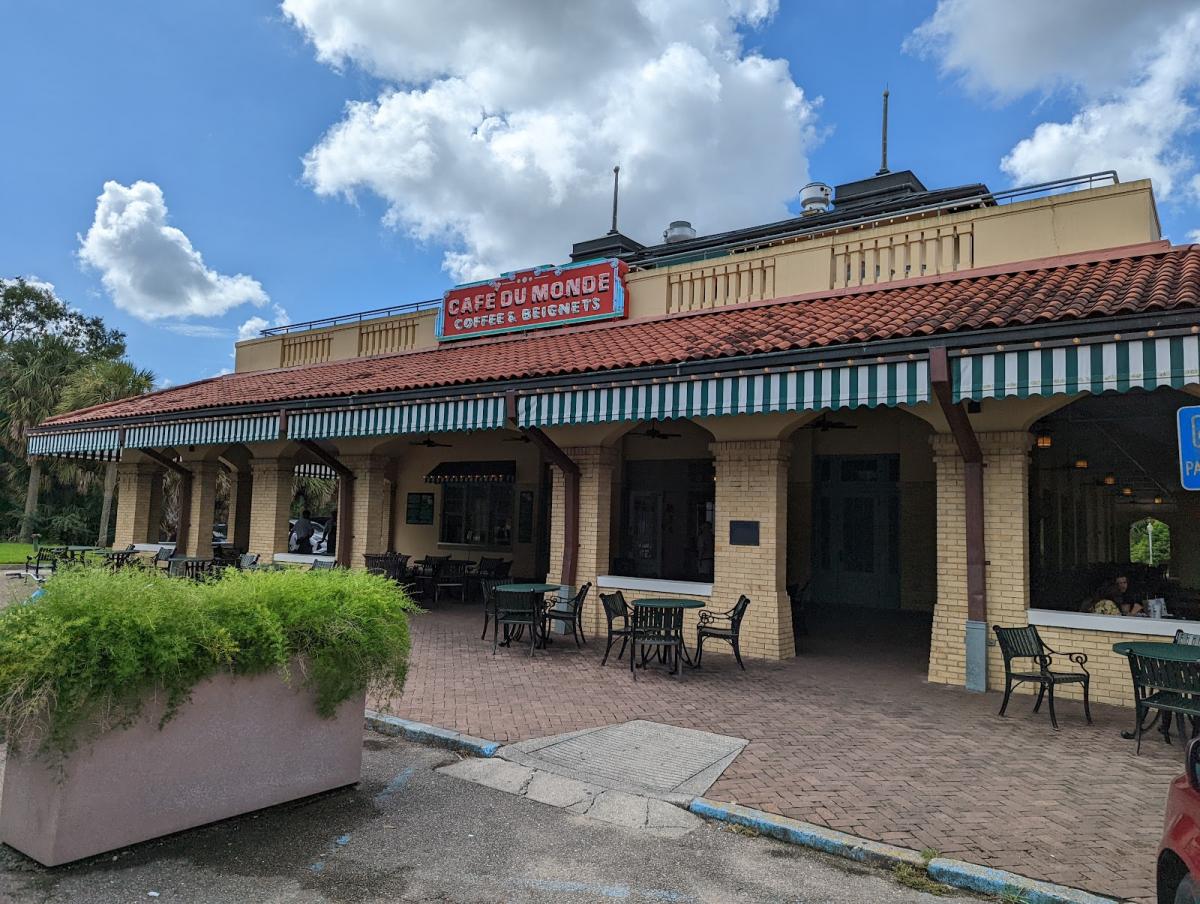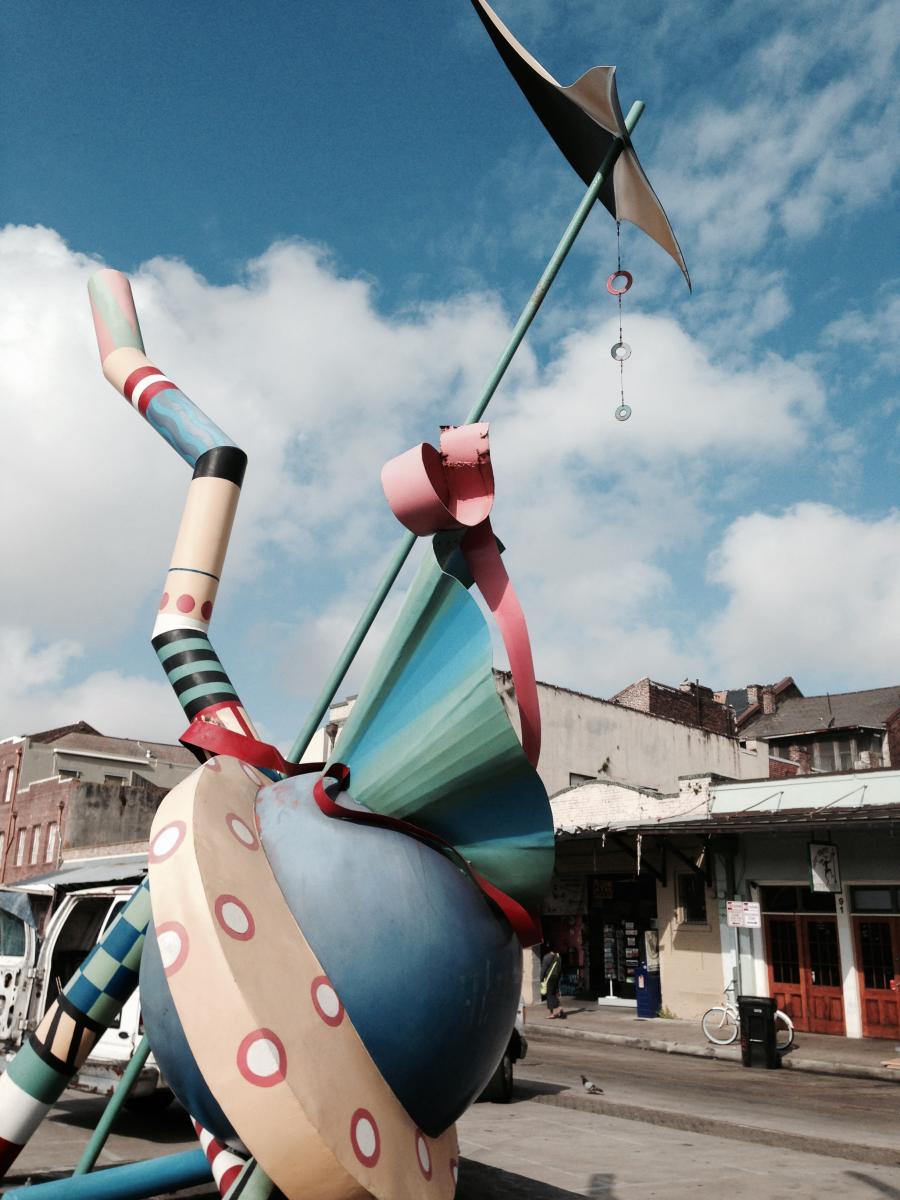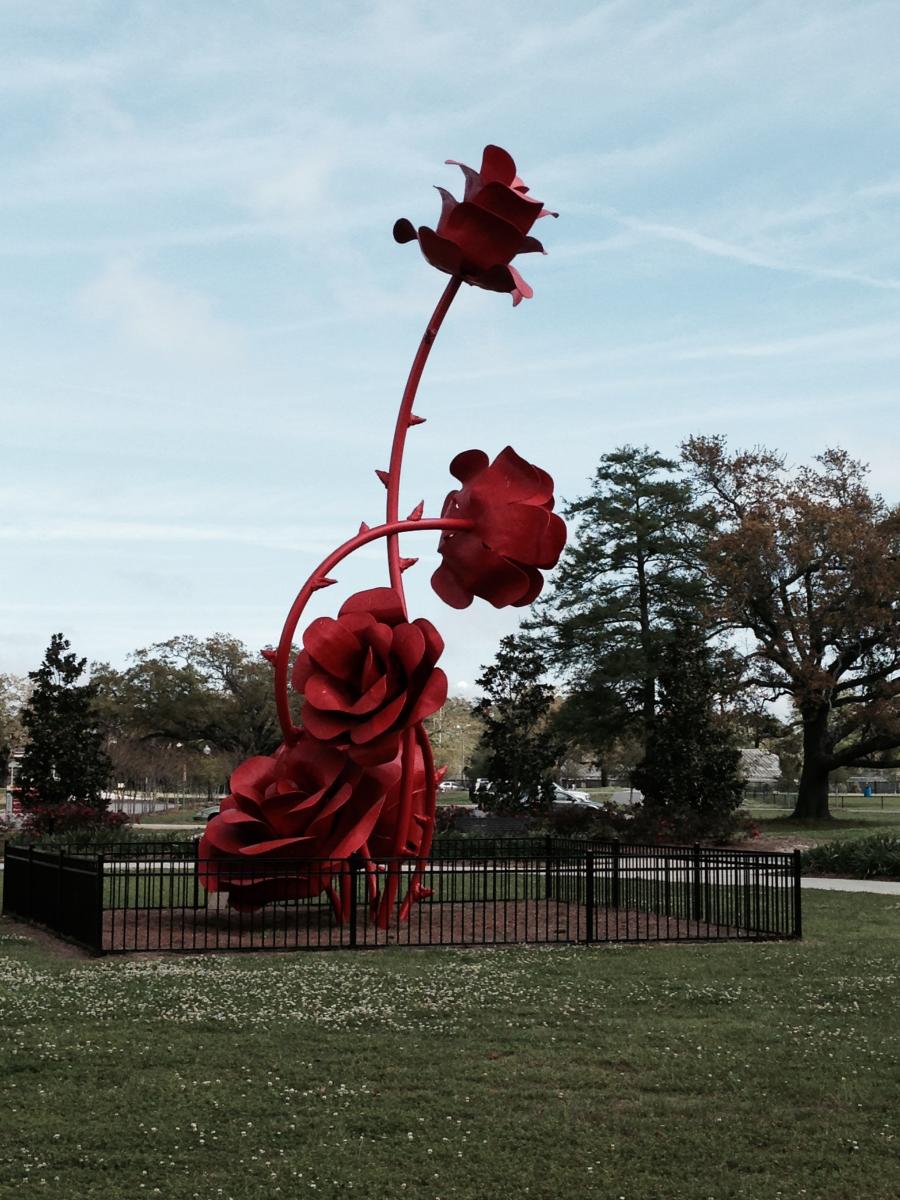 Free Day or 

Cafe

 Du Monde New Orleans City Park & French Quarter
Start our ride today at world famous Cafe Du Monde City Park and then ride through the French Quarter and by Jackson Square. We will ride through the areas in the morning to give you a feel for the city without all the traffic (and people) that will be there later in the day and in the evening. In the evening you will have your night free to explore the French Quarter and all of New Orleans. We ride from and through "City Park" a 1,300 acre public park in New Orleans, Louisiana, is the 6th-largest and 7th-most-visited urban public park in the United States. Upon arriving at the park, make a quick stop before or after the ride (or both) at Cafe Du Monde and order three beignets for under $4.00! Take time to explore the park, including the New Orleans Botanical Gardens; New Orleans Museum of Art and Sculpture Garden; and the Train Garden, featuring typical New Orleans home and building architecture made with botanical materials, and replicas of streetcars and trains that wind around the track. In the evening, pick your favorite restaurant to visit on your own that your friends have told you not to miss.
Breakfast:
Route: 
0 miles, staying at the hotel; 
9 miles
 riding through New Orleans starting and returning to Cafe Du Monde in City Park on bike paths and designated bike routes. (The route is flat.)
Dinner:
Day 6, Thursday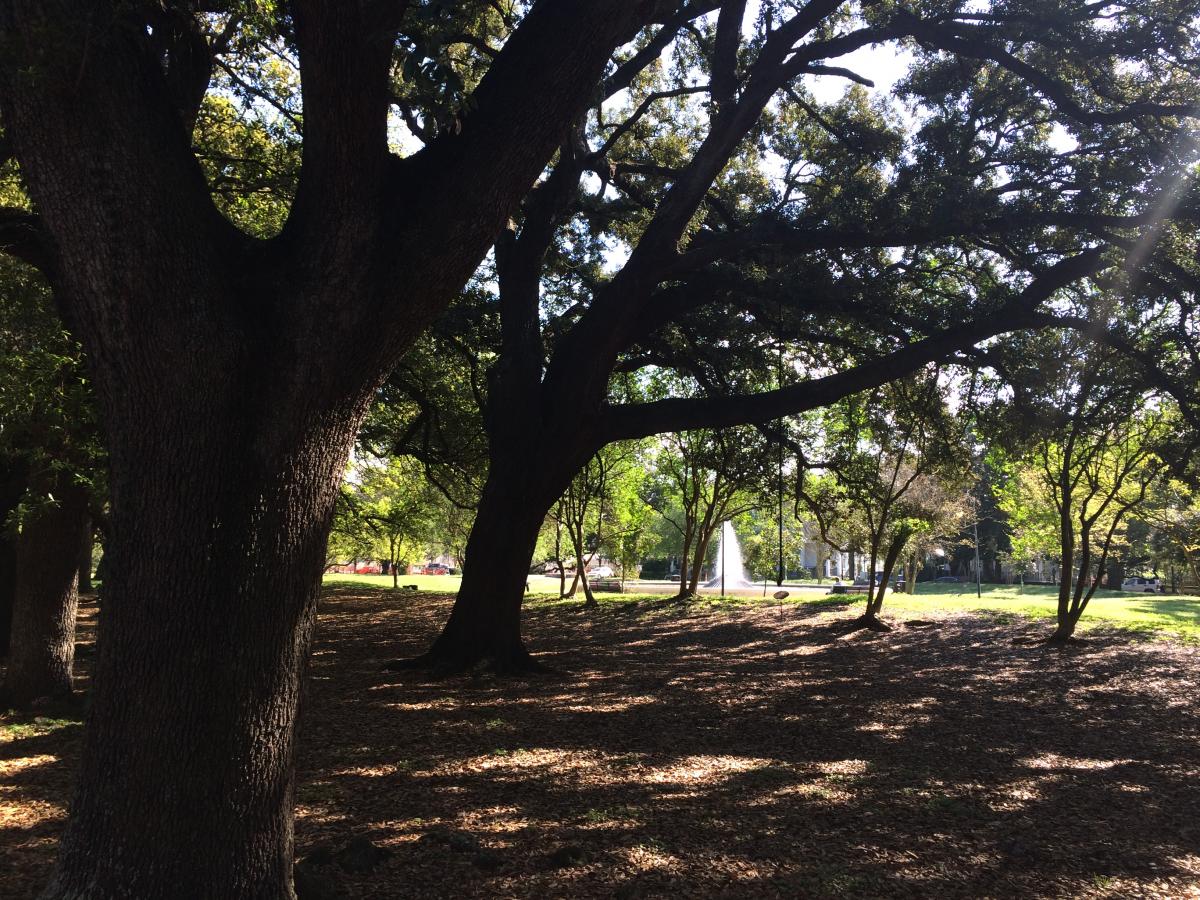 We ride today on what was once the railroad and lifeblood of St. Tammany Parish. Now called The Tammany Trace, it is Louisiana's first and only rails-to-trails conversion. This multi-purpose public trail was created as a result of the Illinois Central Railroad corridor, meandering through pine trees, live oaks, and magnolias in Covington, Louisiana.
Bike route: 0 miles, staying at the hotel; or 28 miles riding the complete Tammany Trace Trail one way. (The route is flat.)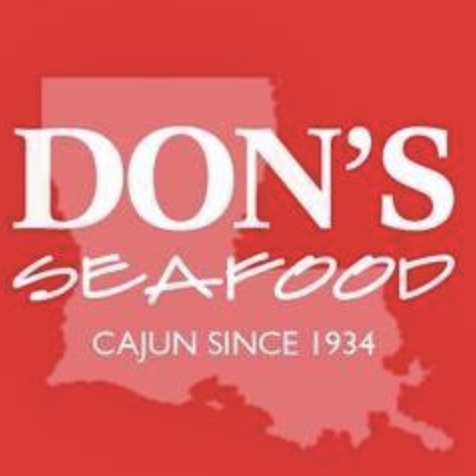 Dinner:
Don's Seafood
Entrée choices include:
Seafood Platter – Stuffed crab, stuffed Gulf shrimp, fried Louisiana catfish, fried Gulf shrimp, fried Louisiana Gulf oysters and shrimp etouffee.  Served with French fries and coleslaw.  
Crawfish Etouffee – Louisiana crawfish, onion, bell pepper and celery in a light roux, served over rice.  
The Fourchon – Fried Gulf fish topped with jumbo lump crab cream sauce.  Served with sweet corn grits.  
Shrimp Dinner – A cup of shrimp gumbo, stuffed Gulf shrimp, fried Gulf shrimp, shrimp au gratin, Jacked up Shrimp, shrimp etouffee and a stuffed potato.
Day 7, Friday 
Say goodbye to friends and start your journey home. Breakfast provided by hotel.
---
Please note all trip information is based on previous trips and/or contracted lodging and restaurants and is subject to change based on availability or specific trip needs.
Riding difficulty:
Riders who are comfortable riding at least 10 miles per hour should have an enjoyable trip. Most days are primarily or completely on bike paths. Of course, if a rider is tired or does not feel like riding, the SAG vehicle will transport the rider. All riders may ride at their own pace, slow or fast. 
Arriving by automobile:
Drive to 
Comfort Suites Mandeville - Covington
, 68073 Highway 59, Mandeville, LA 70471
Arriving by Plane:
You can fly directly into New Orleans (MSY) and rent a car or take UBER/Lyft to the starting hotel
What is Included:
Hotel lodging 

Ride Packets with Cue Sheets (directions)

Garmin/GPS routes to download 

Google Maps routes for your iPhone or Android Phone

Fully sagged including van transportation and rider assistance.

Breakfast each morning

Happy Hours (BYOB) on selected evenings

Dinner with the group three evenings (see above)

Great riding, scenery, fun and enjoyment!
Bicycles:
Most participants bring their own bicycles

To ship your bike, we would suggest using shipbikes.com or bikeflight.com for shipping. To ship your bike to the hotel: 

Comfort Suites Mandeville - Covington

, 68073 Highway 59, Mandeville, LA 70471

If you fly, most major airlines including Delta, American, United and Alaska Air now waive the oversize fee for bicycles (sporting equipment) and just the standard luggage fee applies. Please contact your airline for all the details.

Bike Rental: Bikes are available for rent in the Covington/New Orleans area. We suggest conducting a Google search to find the best place to accommodate your needs.
Deposit:
$200 due to reserve your spot and the remainder due 45 days before the trip start.  
Weather in February in the New Orleans area: