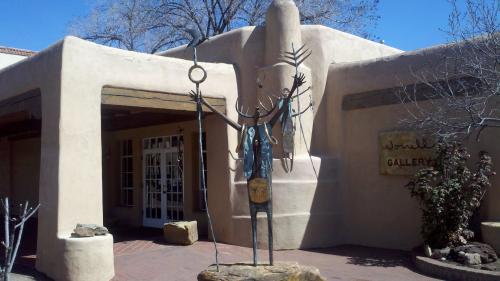 Come join us on one of the most popular tourist destinations in the United States: Santa Fe.

Santa Fe is known for its shopping, excellent dining, historic and unique architecture as featured in its downtown, Canyon Road and The Guadalupe/Railyard districts, featuring cafes, restaurants, museums and art studios.

On our first day we will bicycle with views of the Rio Grande and Sangre de Christo Mountains, while descending 2000 feet into the city of Taos. Our riding will also have us descend from Taos Sky Valley (or optionally ride up to Ski Valley, one the favorite climbs for local cyclists).

We will also bicycle on what is considered one of New Mexico's most stunning stretches: The High Road Scenic Byway.

In addition, on your free day you can ride the optional Paeo del Bosque paved Bike Trail with the group; or on your own, you can peruse and explore the Bandelier National Monument and Los Alamos, the city adjacent to the creation of the atomic bomb; or stay in Santa Fe to visit the many museums including the Georgia O'Keeffe Museum or the unique Meow Wolf Museum.

On our final day, we will ride a route that may be remembered as your favorite ride of all, after we descend 4000 feet from the Santa Fe Ski area back into the city of Santa Fe after enjoying the scenery overlooking the mountains and forests.

Unpack only one time as we stay at the same hotel for the entire bicycle tour.
Day 1, Saturday - September 23, 2023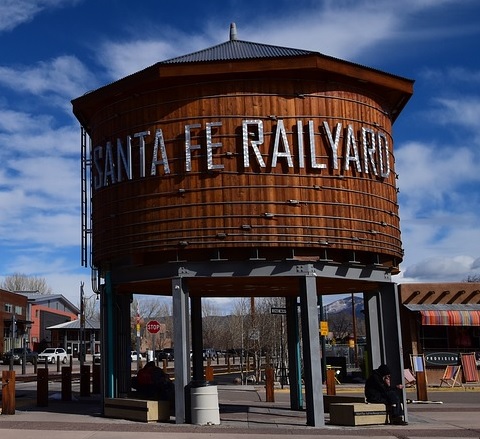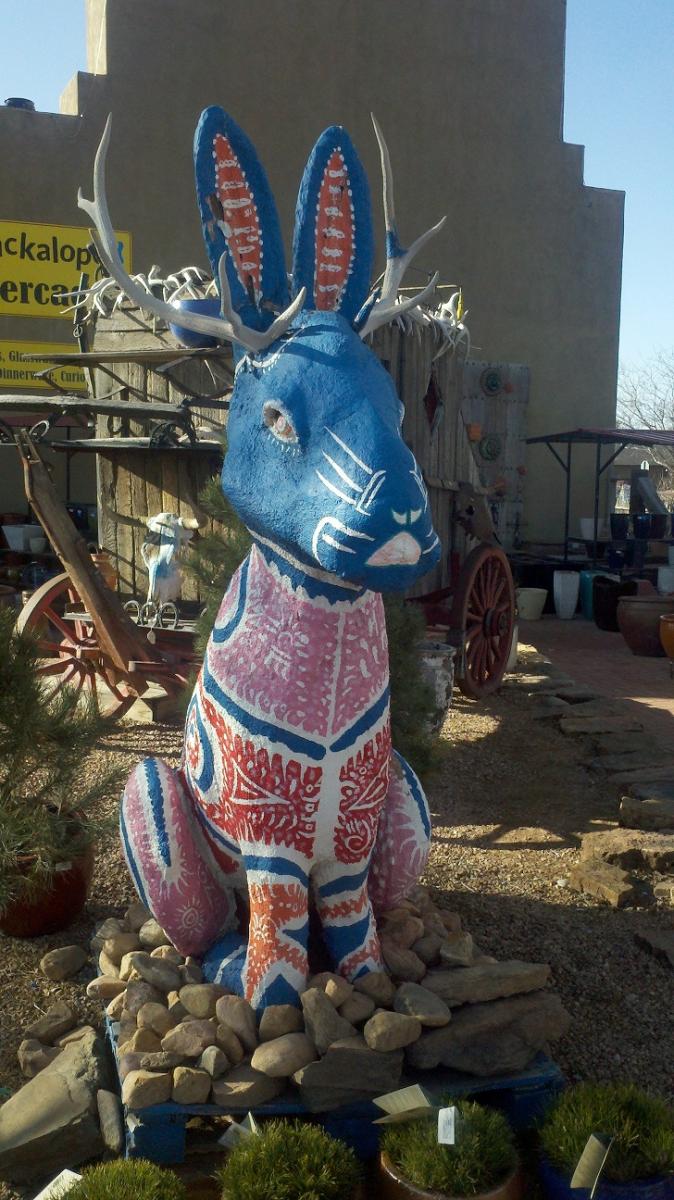 Welcome Dinner
Begin your first day in Santa Fe, the nation's 2nd oldest city, and celebrate Santa Fe's 402 years of cityhood by enjoying the adobe architecture, culinary wonders and city history. Visit the Capital of New Mexico. which was chosen as the Capital and later the state. Originally Pedro de Peralta - the first Governor of New Mexico when it was a province of Spain wanted - wanted an area the was more secure and easily defended. Visit the downtown area and the various art studios, where pictures can be viewed and purchased from a few hundred dollars to a few million dollars. A Georgia O'Keeffe Painting was sold by the O'Keeffe Museum for $44.4 million! Welcome dinner will be at the Cowgirl Restaurant, a Santa Fe legendary dining landmark with New York Times noted, "Great margaritas" or maybe you have seen this gem on Rachel Ray, either way it is the winner of the Best of Santa Fe Award. Welcome Meeting & Dinner scheduled for 4:00pm with the group.
Lodging: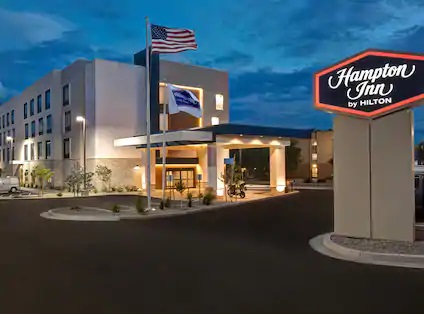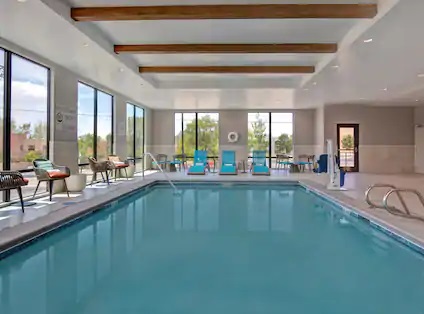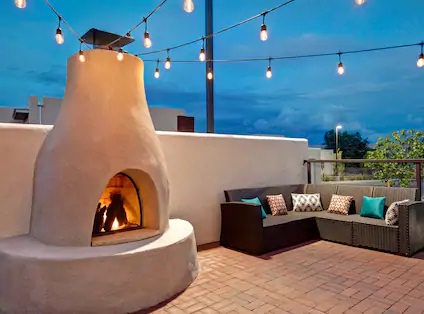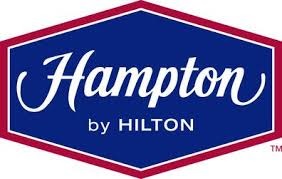 Hampton Inn Santa Fe South
(Stay at the same hotel for the entire bicycle tour. Just unpack one time!
)
Internet

Fitness room

Whirlpool

Pool

Business Center

Coin Laundry

Hair Dryer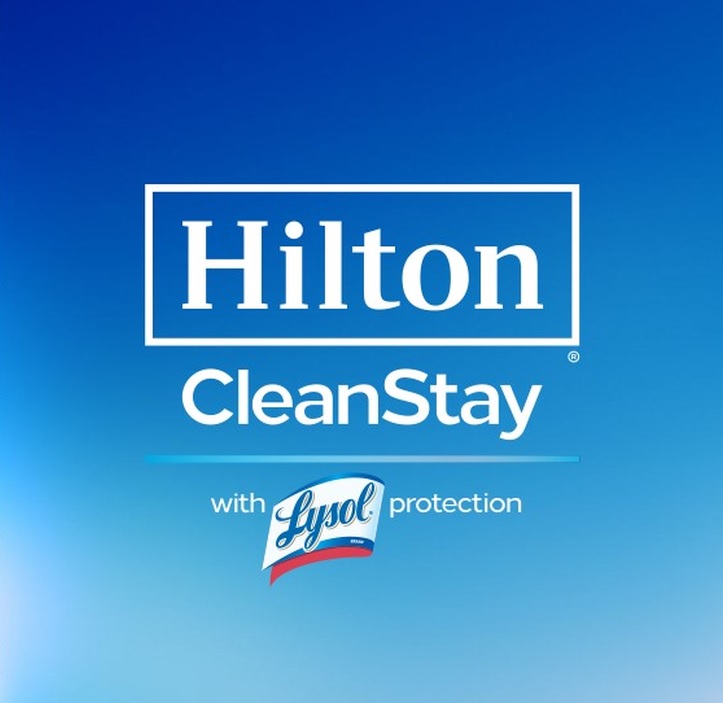 Dinner: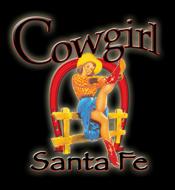 Cowgirl Restaurant
- Recommended by Rachel Ray, The New York Times, The Wall Street Journal, Cowboys and Indians Magazine, and voted Best of Santa Fe by the Santa Fe Reporter -
Entrée Choices:
BBQ Sampler Platter - Mesquite-smoked Ribs, Brisket and BBQ Chicken served with BBQ beans, coleslaw and potato salad
Salmon Tacos al Carbon - Grilled salmon fingers folded into two flour tortillas along with melted Jack cheese, chopped lettuce and tomato, served with our own tomatillo salsa, pico de gallo, rice and beans
Chiles Rellenos - beer-battered Anaheim chilies stuffed with Jack cheese, topped with red or green chile and melted cheese and served with rice and black beans. A favorite with locals!
Fajita Platters - with guacamole, grilled onions & peppers, Jack cheese, sour cream, salsa, rice, black beans & tortillas; choose from chicken breast, flat iron steak, Portobello mushroom or seared tofu fajitas.
Day 2, Sunday - September 24, 2023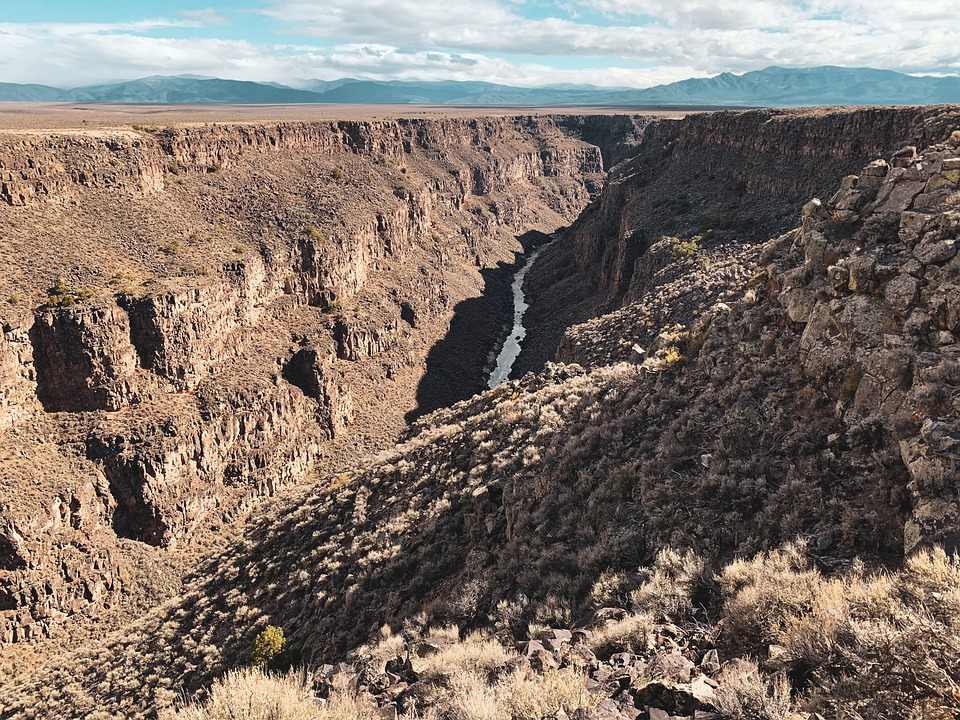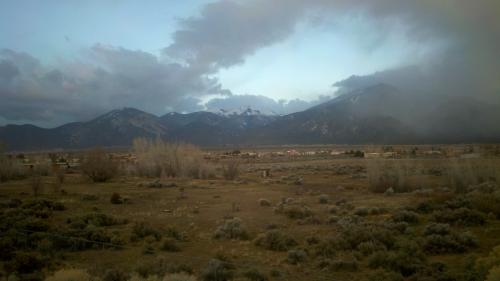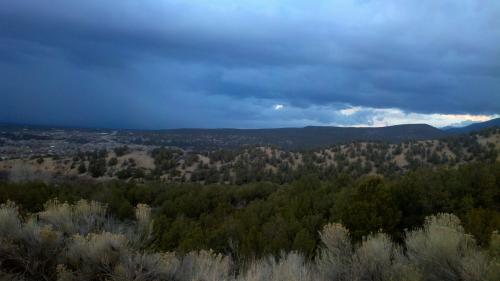 Taos, Ski Valley and Rio Grande Gorge 
Transport to Taos as we prepare to bicycle from the Taos Ski Valley, while taking in views of the Rio Grande and Sangre de Christo Mountains. We will descend over 2000 feet while enjoying all the beauty of the Southwest. Some people also choose to ride up to Ski Valley from Taos. After the ride we will take time to enjoy Taos, a city of art and culture that was named by National Geographic as one of the "Top Adventure Towns." The culture captures a Spanish and Native American influence. Also you can find local art, adobe architecture and Taos Pueblo, a sovereign nation within the United States, encapsulating the living culture of the Pueblo Indians, whose ancestors have lived there for a millennium. The natural beauty of the Taos continues to have an important influence customs, cultures, artists and adventurers. As the first settlers to areas knew, the relationships between land, water, sky, weather and wildlife and creativity and quality of life here are close ones as we experience the culturally rich area.
Breakfast provided by hotel each morning
Bicycling Route: 0 miles, staying at the hotel; or 19 miles riding from Ski Valley to Taos; or 34 miles, riding from Ski Valley to Rio Grande Gorge to Taos; or 52 miles riding from Taos to Ski Valley to Rio Grande Gorge and back to Taos.
Dinner:
Day 3, Monday - September 25, 2023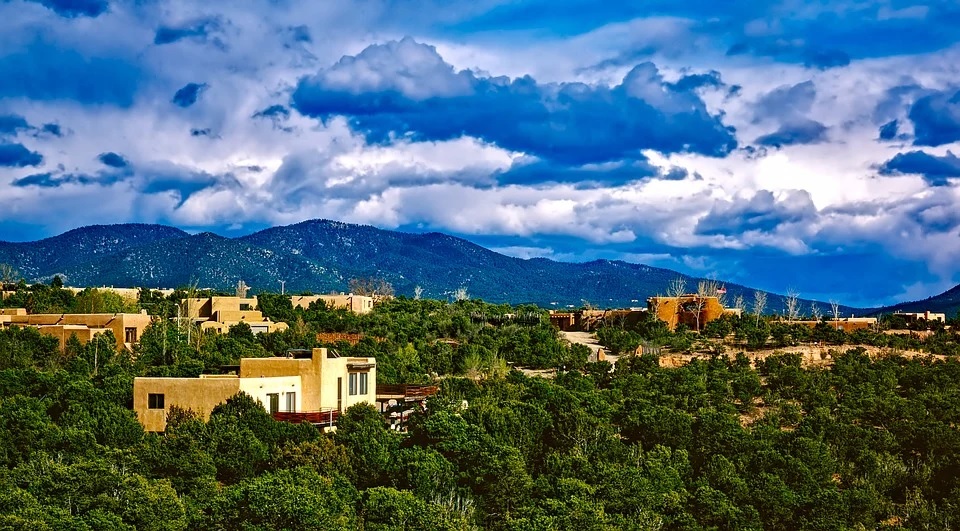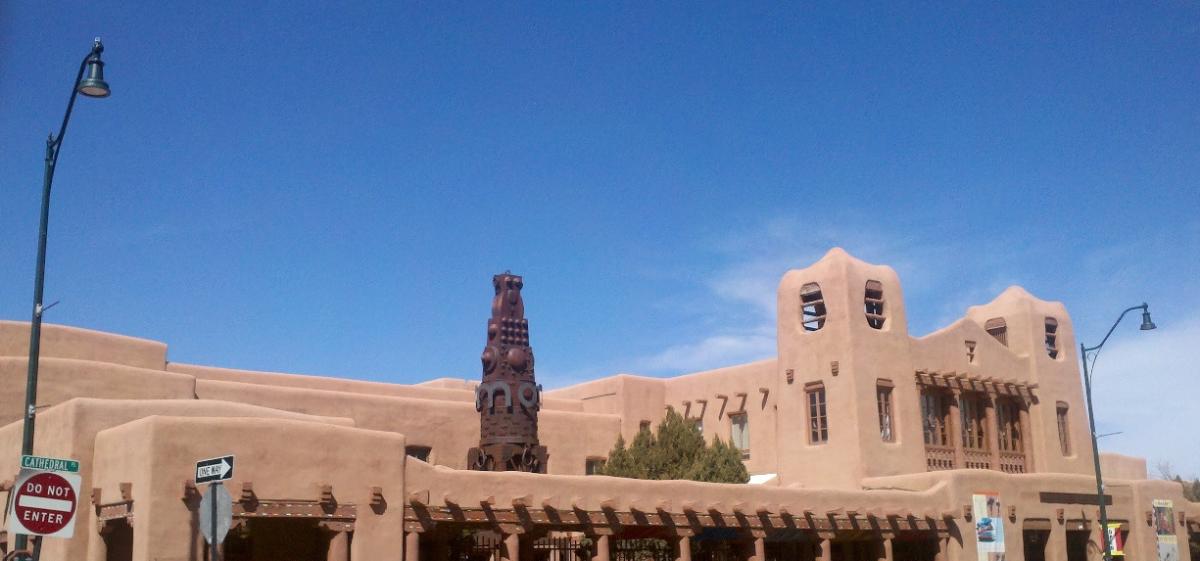 The High Road Scenic Byway
We travel to and then bicycle the area that is considered as one of New Mexico's most stunning stretches. Many cyclists believe this byway is one of the most spectacular rides through New Mexico and is designated as an official scenic byway with beautiful views while experiencing a variety of landscapes. We will take in its beauty while on bicycles including views of the mountains, desert, trees and beautiful small towns. 
Breakfast provided by hotel each morning
Bicycling Route:
0 miles, staying at the hotel; 33 miles, riding from Penasco to the end of the High Road Scenic Byway.
Dinner: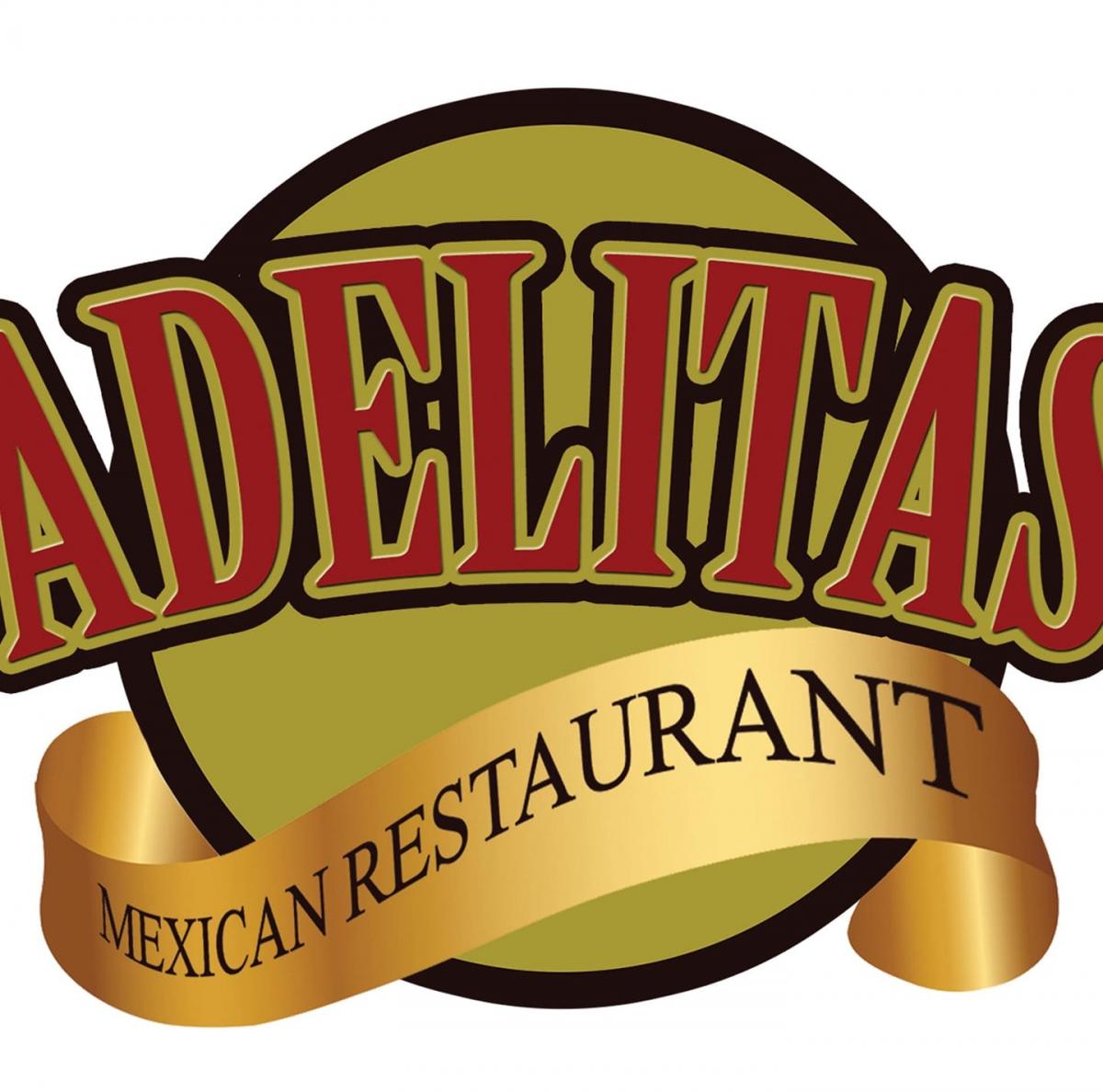 Adelita's Mexican Restaurant
Entrée Choices:
Chiles Rellenos

Enchiladas Adelitas

Taco Plate
Burritos
 
Day 4, Tuesday - September 26, 2023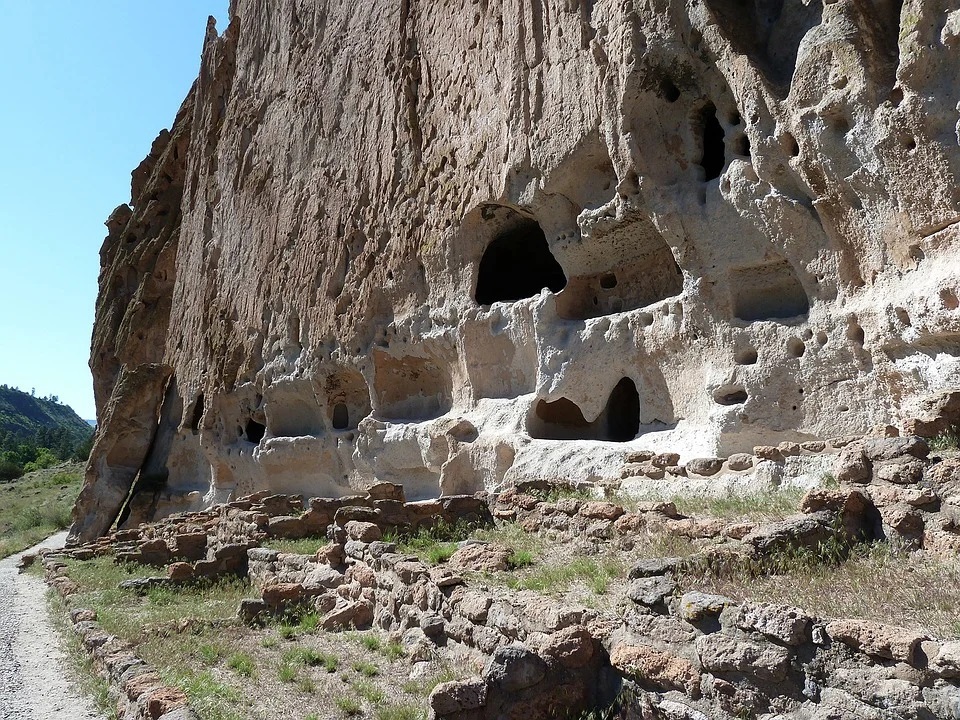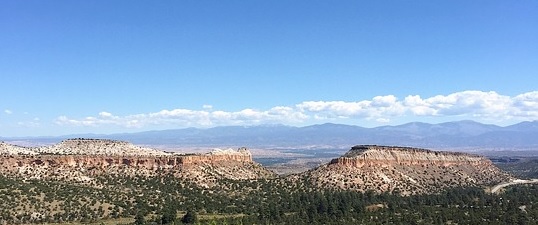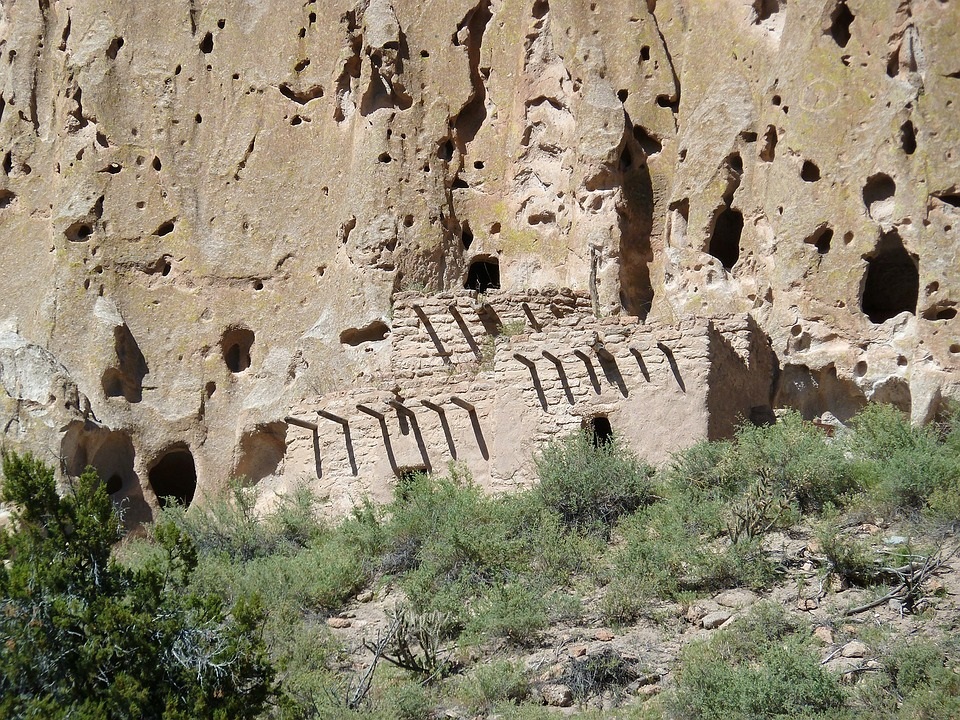 Free Day or Optional Paseo del Bosque Bike Trail in Albuquerque 
Enjoy a free day to explore the Santa Fe area or take the SAG vans to the optional morning bicycle ride, riding the Paseo del Bosque Bike Trail, the premier bicycle path in Albuquerque. If taking a free day, explore historic Santa Fe with all of their art museums and shops. Please make reservations ahead of time if exploring the world famous Georgia O'Keefe Museum or the Immersive Art Experience of Meow Wolf. In addition take a journey on your own to Bandelier National Monument run by the National Park Service to view the ancient ruins and cave dwellings and then proceed down to the famous town of Los Alamos.The Bandelier National Monument is a 33,677 acre United states National Monument that preserves the homes and territory of the Ancestral Puebloans. After spending time exploring Bandelier take a stop in the small town of Los Alamos, which is adjacent to the famous Los Alamos National Laboratory where Robert Oppenheimer and fellow physicists created the world's first atomic bomb during World War II. 
Dinner:
Day 5, Wednesday - September 27, 2023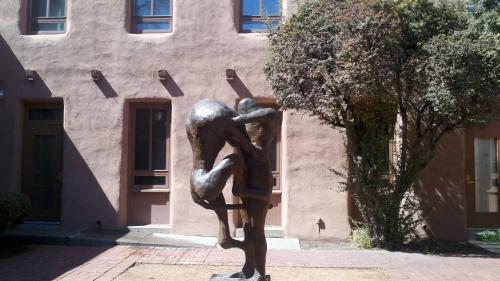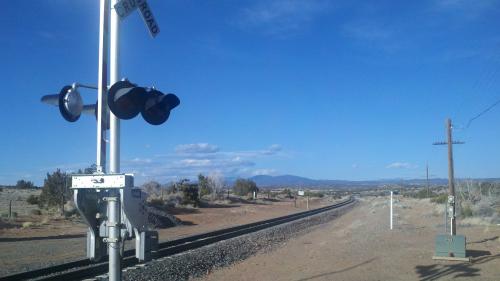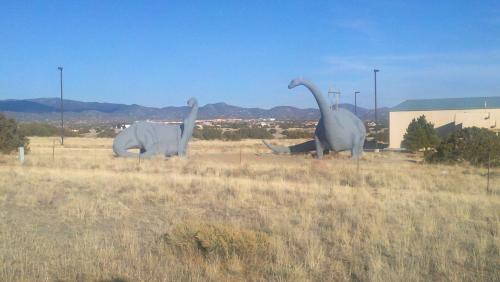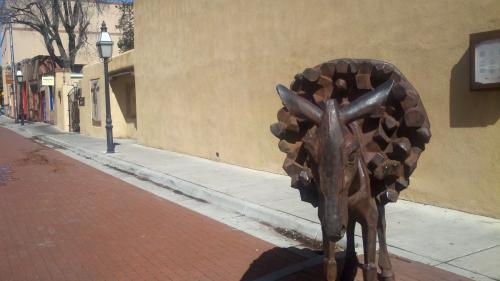 Santa Fe's Galisteo Loop 
Today brings a few choices as we bicycle south of Santa Fe from the hotel and ride the 
Galisteo Loop, a favorite ride of Santa Fe cyclists
. We will bicycle past long horn cattle, beautiful mountain-scapes, adobe architecture and expansive farms; or ride into
 the downtown area on your own to explore Santa Fe, the Capitol city of New Mexico. Santa Fe (literally "holy faith" in Spanish) is one of the most intriguing art centers in the world with sculpture, visual art, galleries, music, dance and opera. The Los Angeles Times named it one of the top places to visit and one of America's most popular travel destinations. Finally, take the time to see Meow Wolf a unique arts and entertainment collective with something to see for everyone.
Breakfast provided by hotel each morning
Bicycling Route:
0, staying at the hotel; 35 miles, riding to the lunch stop and then taking SAG; or 49 miles, riding the entire loop from/to the hotel .
Dinner:
Day 6, Thursday - September 28, 2023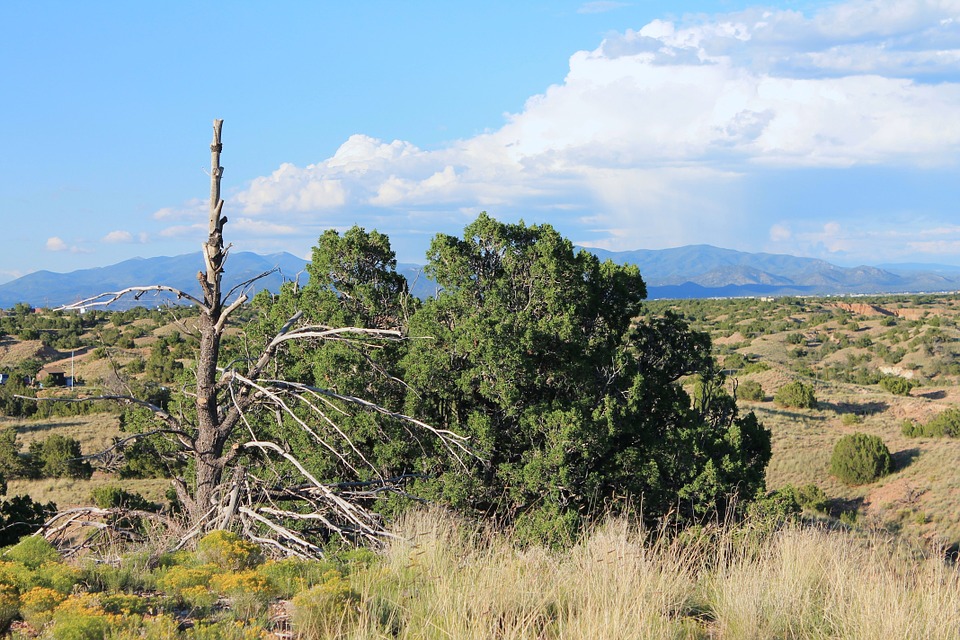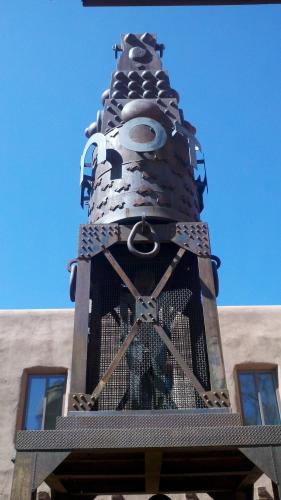 Ski Santa Fe & Santa Fe
Today we venture to the top of Ski Santa Fe by van for a truly exhilarating downhill journey - we will descend over 4000 feet while doing very little pedaling, but with lots to see. We bike down the mountain and through vistas of trees that open up into panoramic views of the the entire mountain area with designated pull-outs for pictures and to absorb the natural beauty of the mountains and forests. Just down from the top we will make a stop at the Vista Grande Overlook Observation Site with mountains in the distance as far as you can see. We will then continue riding on this very lightly traveled road - the road ends at the ski resort - and is primarily used by bicyclists and hikers, during the fall.
Breakfast provided by hotel each morning
Bicycling Route:
0 miles, staying at the hotel or 26 miles, bicycling from the Ski Santa Fe back to the hotel. [Descend over 4000 feet with only 400 feet of climbing]
Dinner: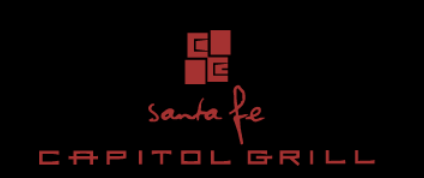 Santa Fe Capitol Grill
- "Prepared from scratch, using the freshest local and seasonal ingredients" -
Entrée Choices include:
Day 7, Friday - September 29, 2023
Wake up in Santa Fe and tour the city one last time before heading home.
Breakfast provide by hotel each morning
---
Please note all trip information is based on previous trips and/or contracted lodging and restaurants and is subject to change based on availability or specific trip needs.
Riding difficulty:
Riders who are comfortable riding at least 10 miles per hour should have an enjoyable trip. The routes on some of the most popular bike routes in the state. Please see the daily routes descriptions for additional information. Of course, if a rider is tired or does not feel like riding, the SAG vehicle will transport the rider. All riders may ride at their own pace, slow or fast or anything in-between.
Arriving by Automobile:
Drive to the Hampton Inn Santa Fe, 3430 Cerrillos Rd, Santa Fe, NM 87507; parking your car at the hotel for the duration of the trip. 
Arriving by Plane:
Fly directly into Santa Fe Regional Airport (SAF) about 6 miles from the starting hotel and UBER/Lyft to the hotel. (Yes, it is nice to fly into a small airport; yet have service by American and United Airlines.) Or fly into Albuquerque International Sunport (ABQ) about 60 miles from the starting hotel and rent a car to the hotel.
Deposit:
$200 to reserve your spot and the remainder due 45 days before the trip start.
What is Included:
Hotel lodging 

Ride Packets with Cue Sheets (directions)

Garmin/GPS routes to download 

Google Maps routes for your iPhone or Android Phone

Fully sagged including van transportation and rider assistance.

Breakfast each morning

Happy Hours (BYOB) on selected evenings

Dinner with the group three evenings (see above)

Great riding, scenery, fun and enjoyment!
Bicycles:
Most participants bring their own bicycles

To ship your bike, we would suggest using shipbikes.com or bikeflight.com for shipping. Hampton Inn Santa Fe, 3430 Cerrillos Rd, Santa Fe, NM 87507

If you fly, most major airlines including Delta, American, United and Alaska Air now waive the oversize fee for bicycles (sporting equipment) and just the standard luggage fee applies. Please contact your airline for all the details.

Bike Rental: Bikes are available for rent in the Santa Fe area. We suggest conducting a Google search to find the best place to accommodate your needs.
Weather for Santa Fe area in September: