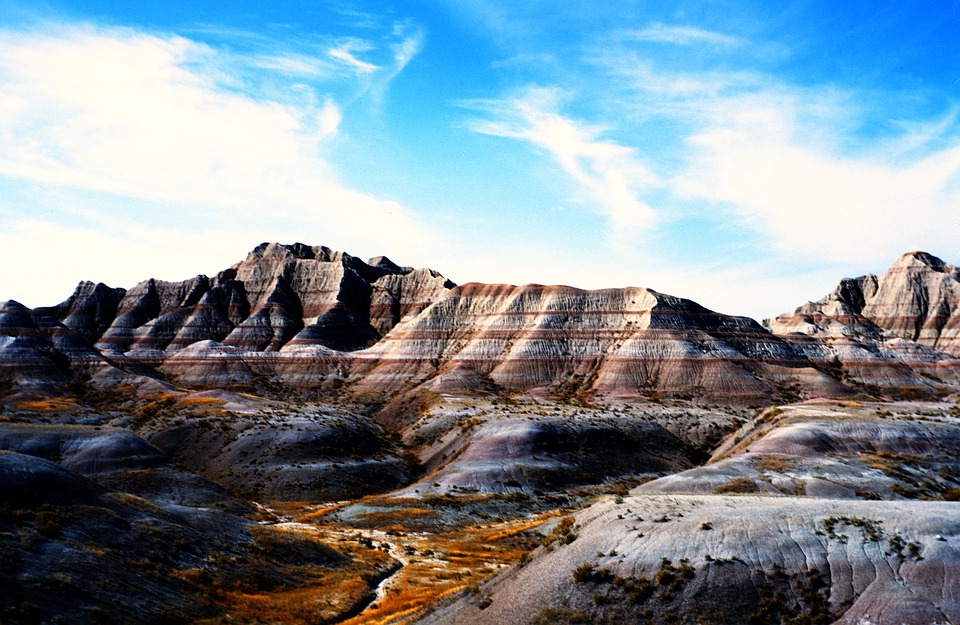 Our bicycling vacation encompasses Mount Rushmore, the Black Hills and the Badlands.

On our first day, we visit Mount Rushmore, a spectacular national treasure in the United States that draws more than 3 million tourists per year. 

We then ride down Iron Mountain Road all the way to Custer State Park, which encompasses 71,000 acres and is one of the largest state parks in the U.S.

The next day we proceed to Badlands National Park, the park protects 242,756 acres of sharply eroded buttes and pinnacles, along with the largest undisturbed mixed grass prairie in the United States.

After riding our bicycles through Badlands National Park, we will make a stop on our way home at the iconic Wall Drugs.

As we continue our bicycling journey, we bicycle through Spearfish Canyon. The breathtaking limestone palisades of this creek-carved gorge are more ancient than the Grand Canyon. Once accessible only by horseback, the canyon's narrow, 1000 ft high walls are among the most spectacular beauty in the Black Hills.

The following day, enjoy a free day or ride the optional ride near Rapid City on the area bicyclists favoriite road, bicycling into the city and ending at the famous Armadillos Ice Cream shoppe.

Our final day of riding starts at one of the most picturesque lakes in the U.S., Sylvan Lake. We will then ride down to the small town of Custer with its popular shops and restaurants and visit the Gordon Stockade.

If you would like to ride more miles on any day, the 109-mile Mickelson Trail runs through Hill City, where we will be staying during the trip. The trail can be ridden in either direction on your own after we return back to the hotel.

Overall, we will see the most popular and scenic areas of South Dakota, which you will remember for a lifetime.
Day 1, Saturday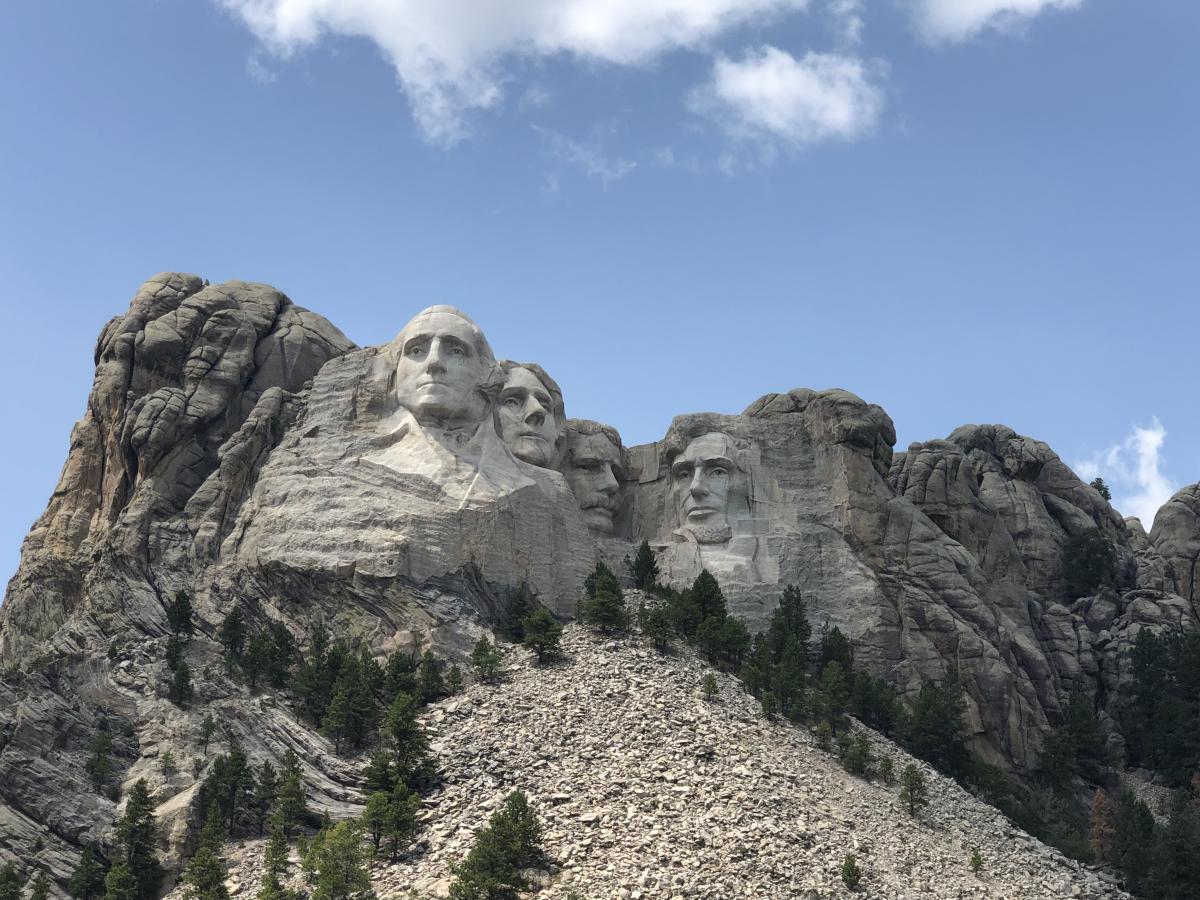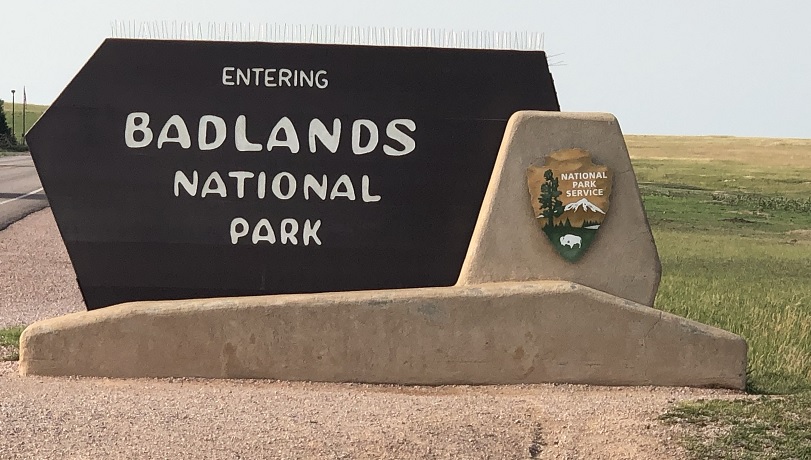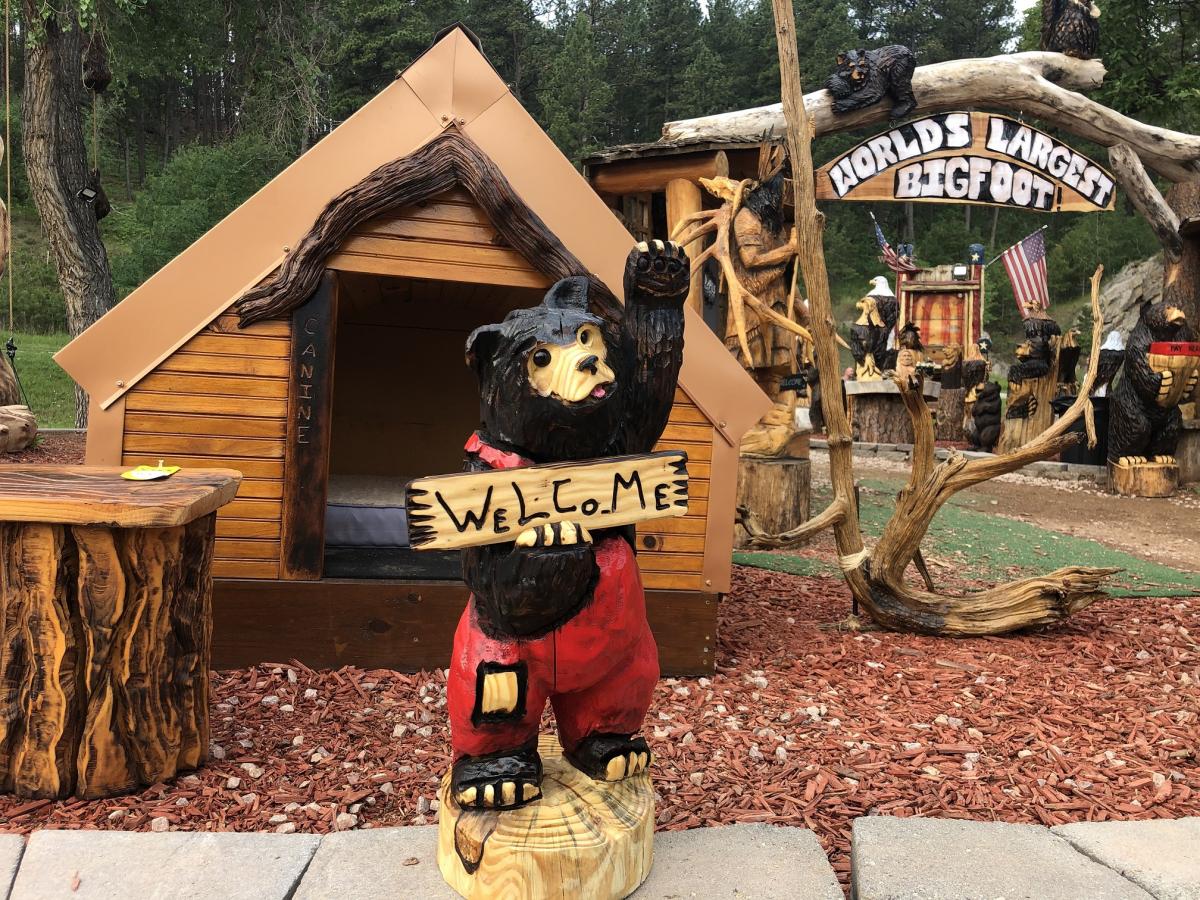 Welcome Dinner 
We start our vacation in Hill City in the Black Hills of South Dakota, the city is commonly referred to as "Heart of the Hills." Our hotel is just minutes away from panoramic views from Black Elk peak, the stunning Cathedral Spires and of course Mount Rushmore. We are situated near pine-scented Ponderosa forests and roaming buffalos. The area was established as a series of mining camps. In the evening we eat in Rocker, established in 1876 during the Gold Rush. The city is named for the "rockers" which were used to separate placer gold from stream gold. Check in at Comfort Inn throughout the day after enjoying the clear air and sunshine. Then join us at 4:45 pm for the Welcome meeting, followed by a wonderful dinner with friends to begin our week!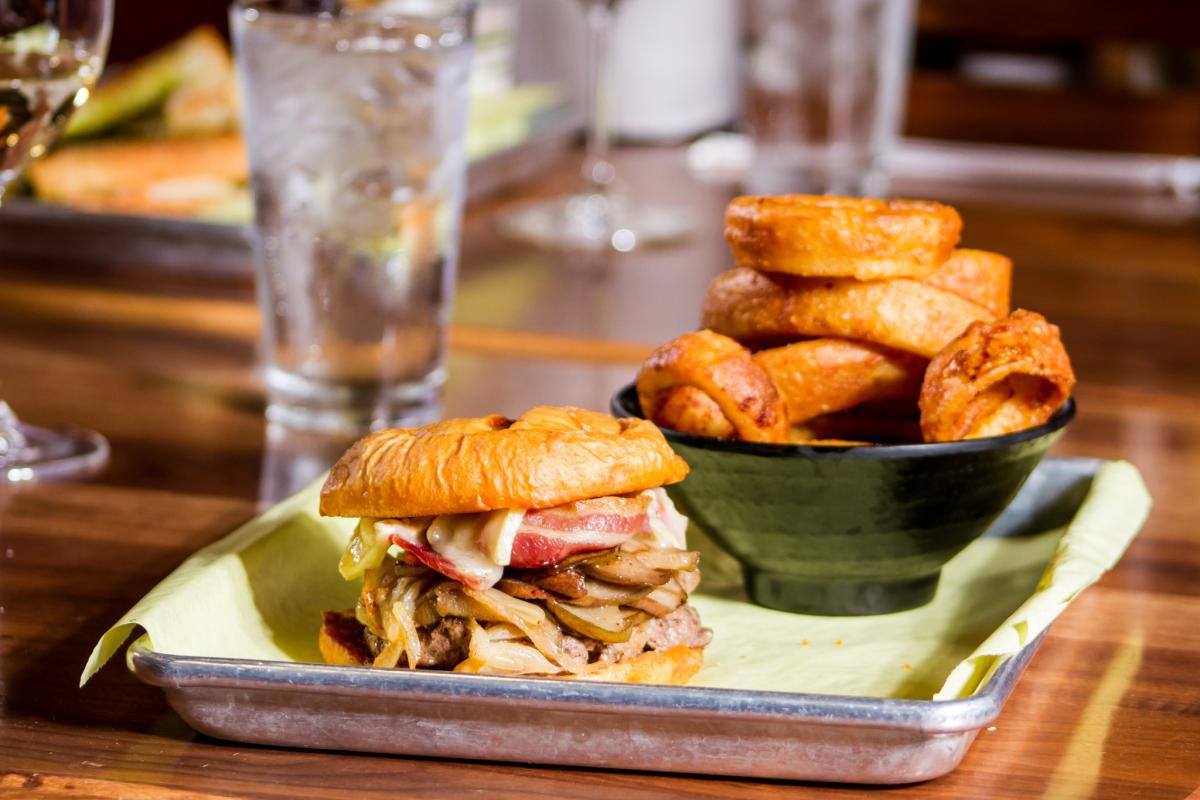 Gaslight Dining Saloon 
Rockerville, South Dakota
Flatiron Steak – Extremely tender shoulder cut.  Choice of potato or seasonal vegetable.

New Orleans Cajun Pasta - Shrimp, chicken, andouille sausage sautéed peppers and onion , cajun cream sauce.  

Bison burger – 100% ground bison. 

The Plow – Beef burger, K-town sauce, pickle, onion, lettuce and tomato.

Fish & Chips - Battered white fish fillets.
Lodging: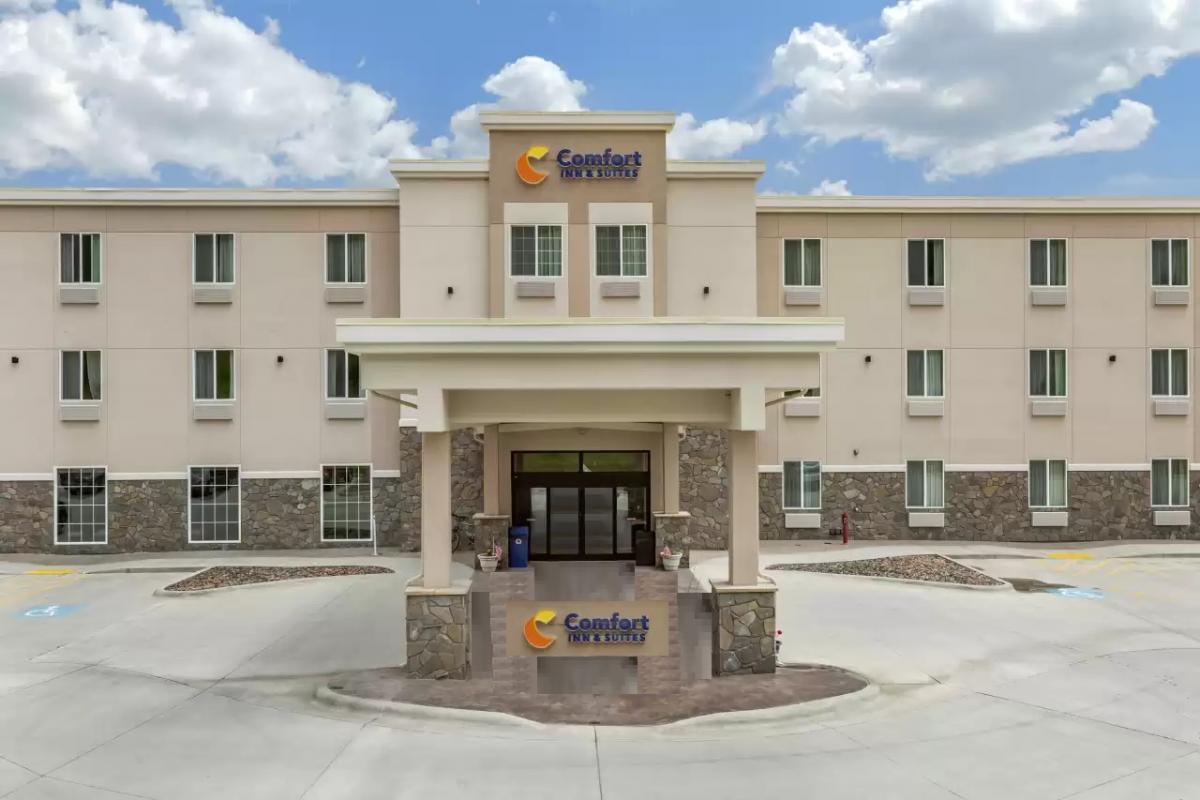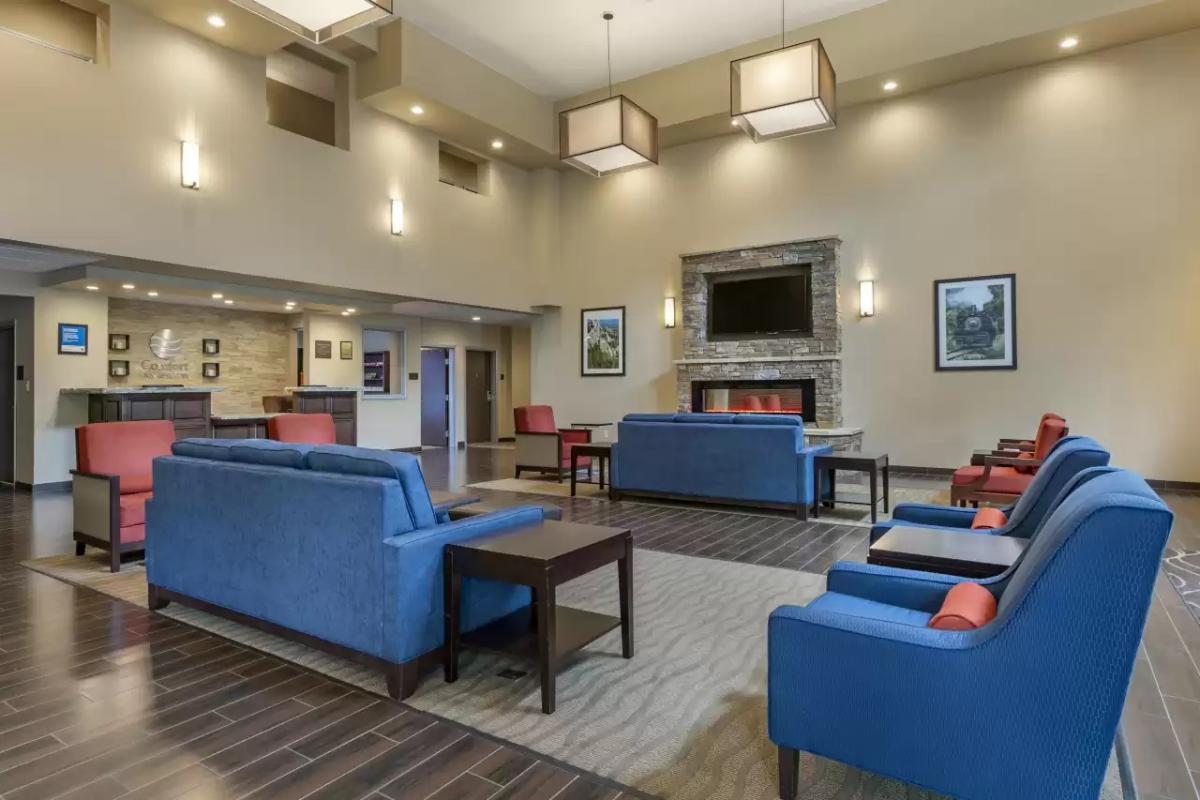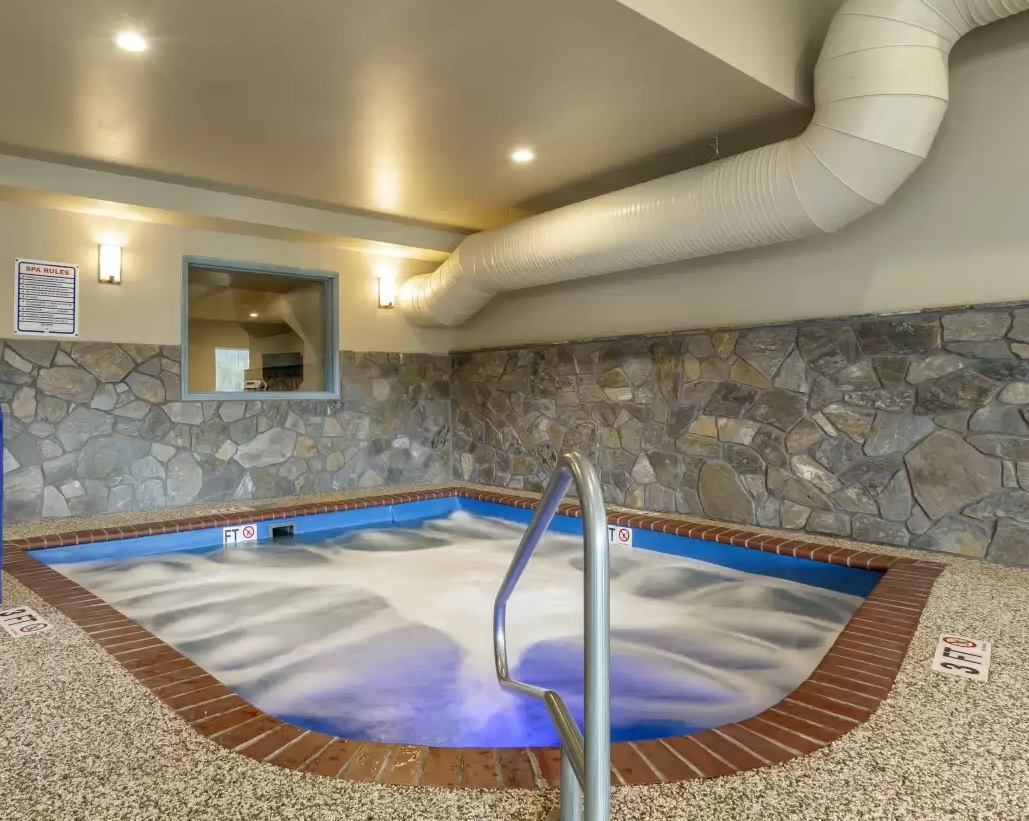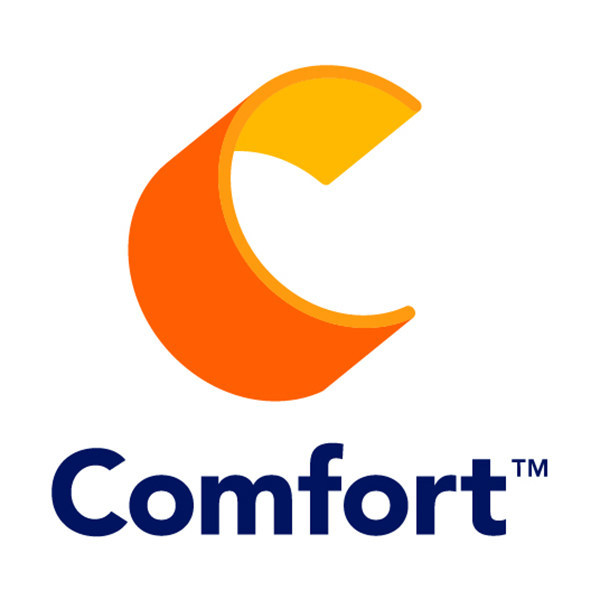 (Stay at the same hotel for the entire bicycle tour. Just unpack one time!
)
Internet

Business Center

HD TVs

Fitness Center

Coin Laundry

Heated Swimming Pool

Day 2, Sunday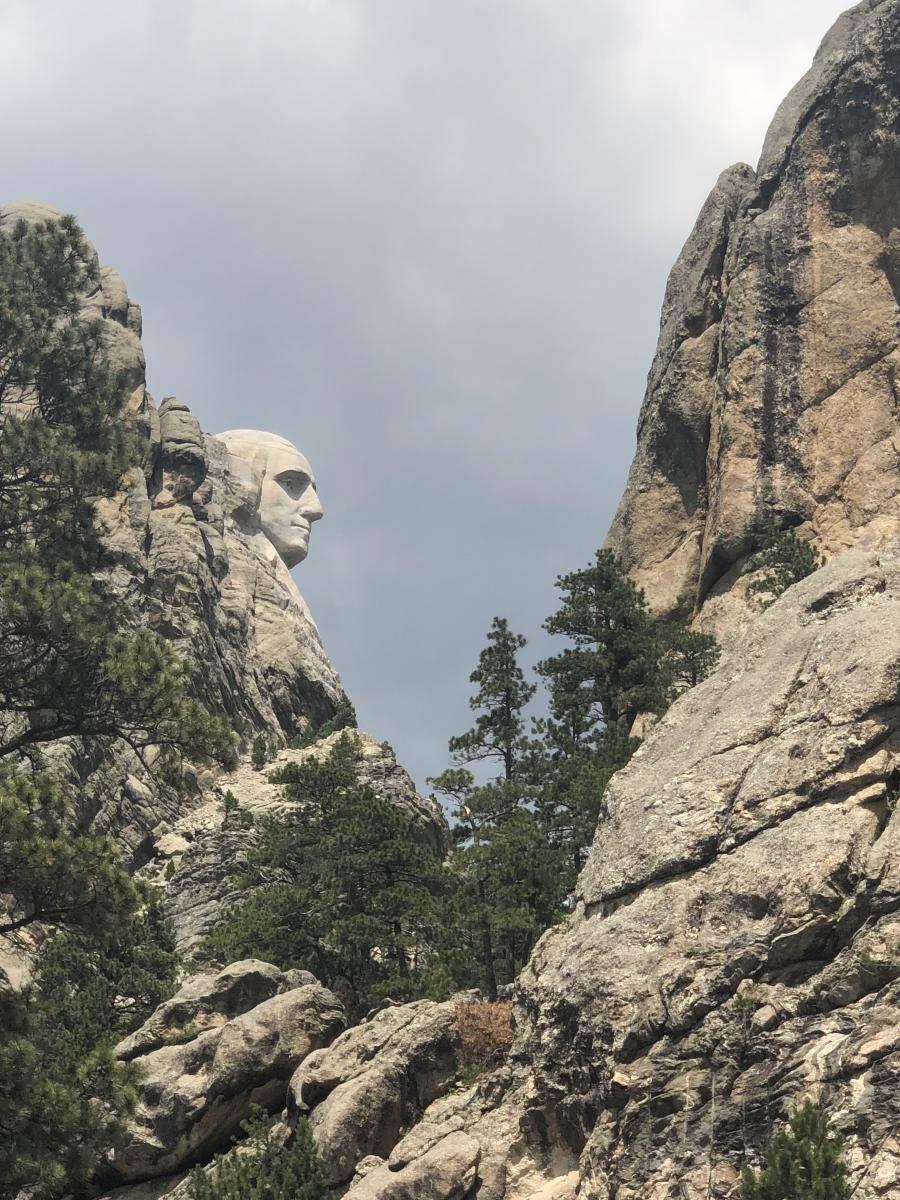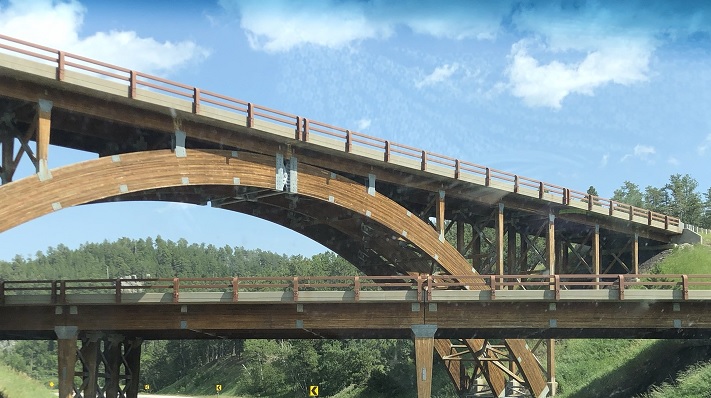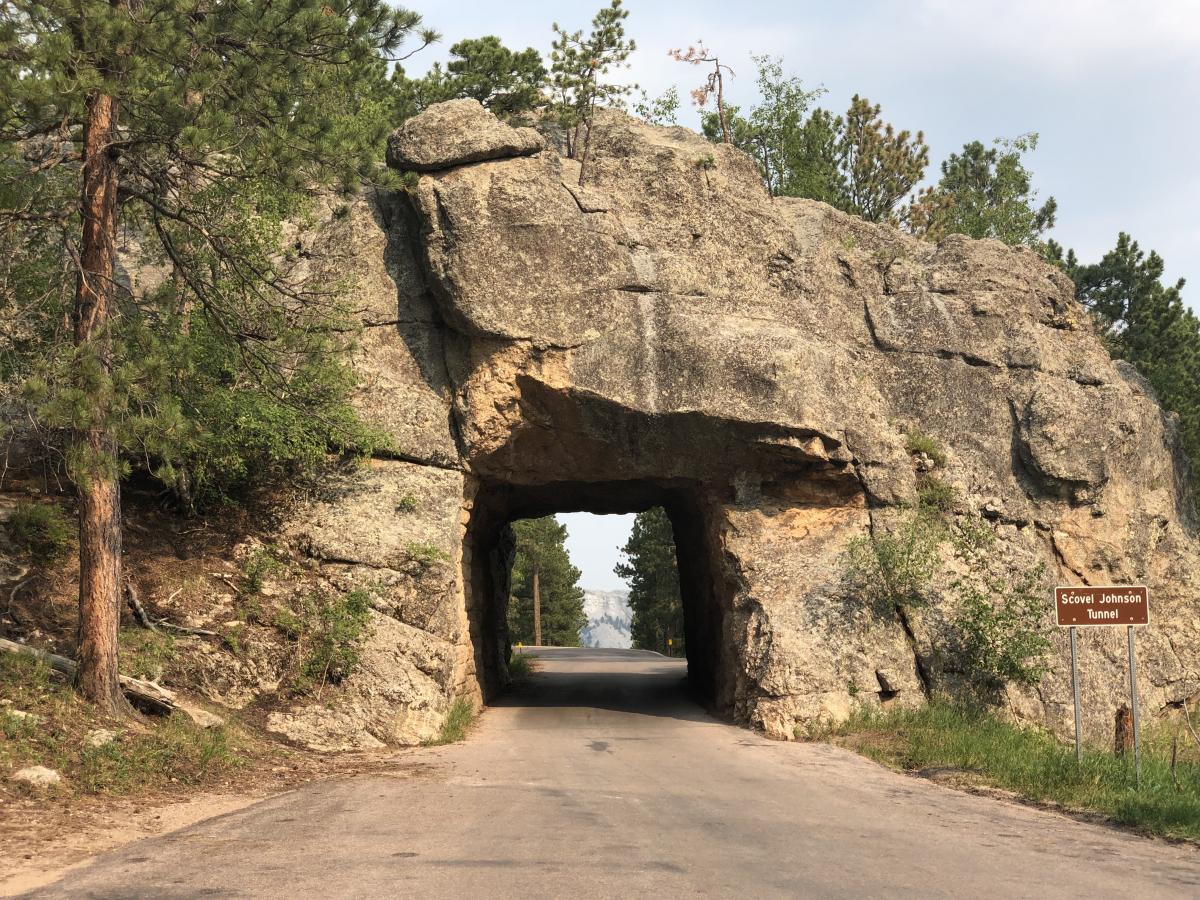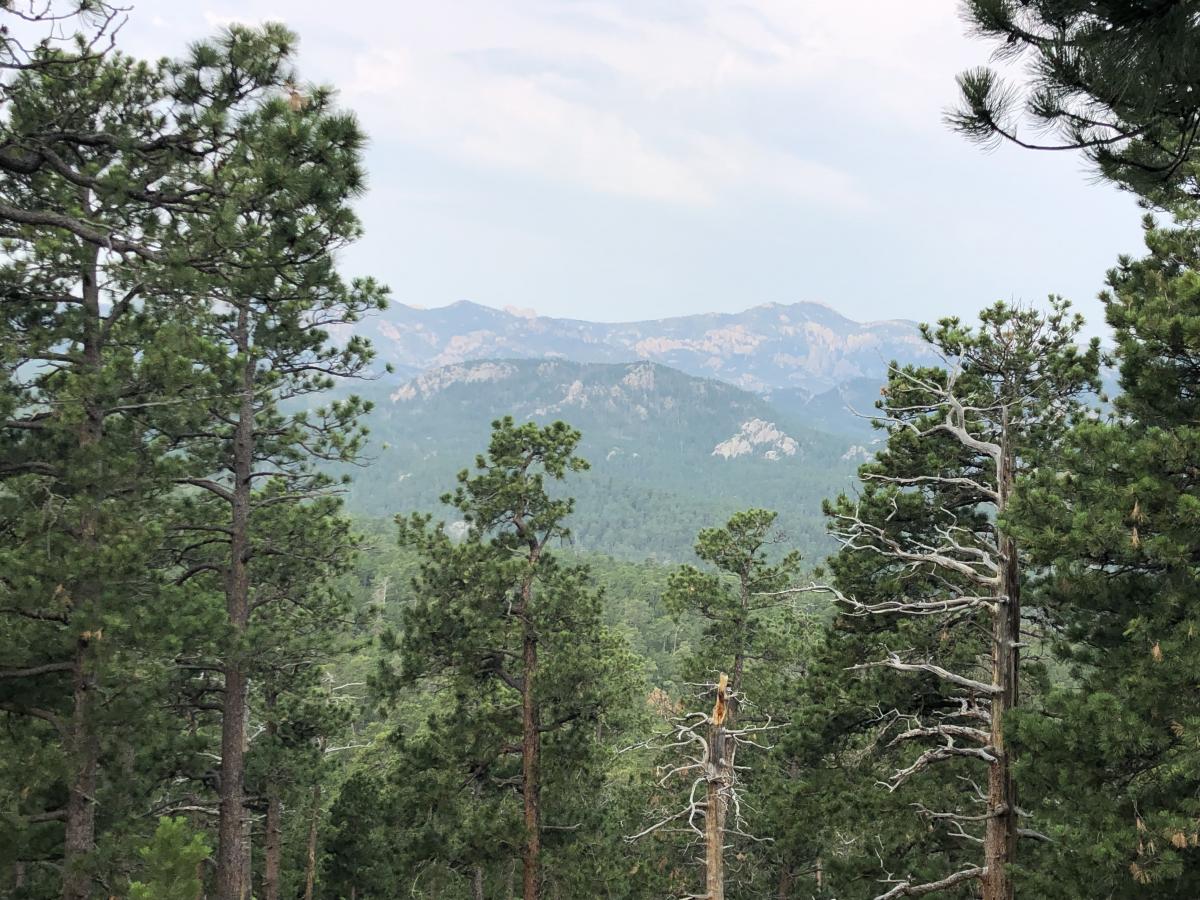 Mount Rushmore + Iron Mountain Road & Custer State Park
We start our bicycling jouney with a stop at Mount Rushmore. This National Memorial symbolizes the ideals of freedom and democracy and was completed in 1941 with 60 foot high faces of four United States presidents carved out of a granite mountainside. Takie time to stroll the Avenue of Flags, which is the main pathway to the Mount Rushmore memorial. Each state flag is arranged in alphabetical order and listed on the pillars below each flag. 
After enjoying the grandeur of Mount Rushmore, we proceed to our bicycling starting point on Iron Mountain Road. 
Iron Mountain Road is a project that engineers once said could not be built. It was built! The winding road runs between Mount Rushmore National Memorial and the junction of Custer State Park. You will be amazed by the beautiful scenery and the engineering marvel. One fun thing is to make sure you find are all the unique and fun views of Mount Rushmore during your bike ride. To do the scenery justice, bicycling is a must. When going through a tunnel of any sort look for excellent views...including from behind! Elk Haven is a fun place with a horse hotel and trails. 
Iron Mountain Road, also known as 16A ,is an incredible journey. It will be a very memorable experience. Some say that this road is the most unusual captivating road in America. This road will leave an impression as a historical work of art designed to allow you to appreciate the beauty of the Black Hills. Most importantly, d
on't forget your camera!
Breakfast provided by the hotel each morning.
Bicycling Route:
0 miles, staying at the hotel; or 14 miles after taking time to view Mount Rushmore with plenty of stops to see the beauty, overlooks and pictures then riding to the Main Custer State Park Wildlife Station Visitor Center; or 30 miles total by continue riding to the Custer State Park Wildlife Station and back to the Main Visitor Center for an additional16 miles. [The route is a continuous descent until the horse hotel and then hilly before and within Custer State Park.]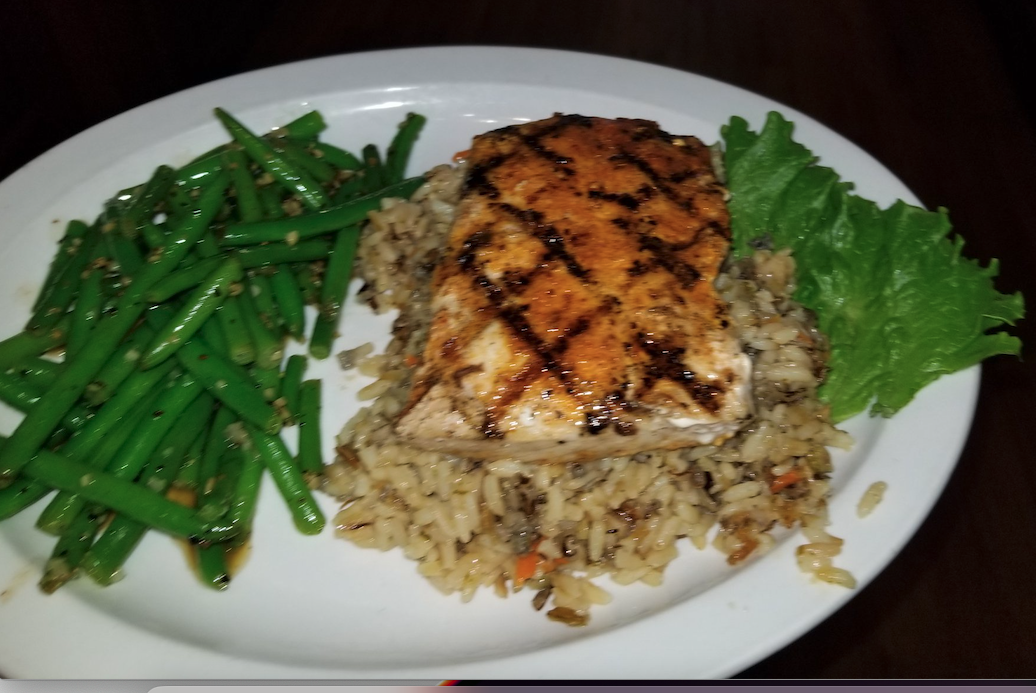 Bumpin Buffalo
Basket O Wings - Jumbo Chicken Wings deep fried & served with choice sauce. Plain, Hot, BBQ or Honey Spicy Zing.
Fire Braised Ribs - Tender, seasoned St. Louis-style pork ribs smothered with a rich BBQ glaze served with choice of side.
Breaded Shrimp - Six jumbo, breaded shrimp deep fried and served with tartar or cocktail sauce and choice of side.
Beef Pot Roast - A hearty portion of tender braised beef served with garlic mashed potatoes smothered in Terri's homestyle gravy.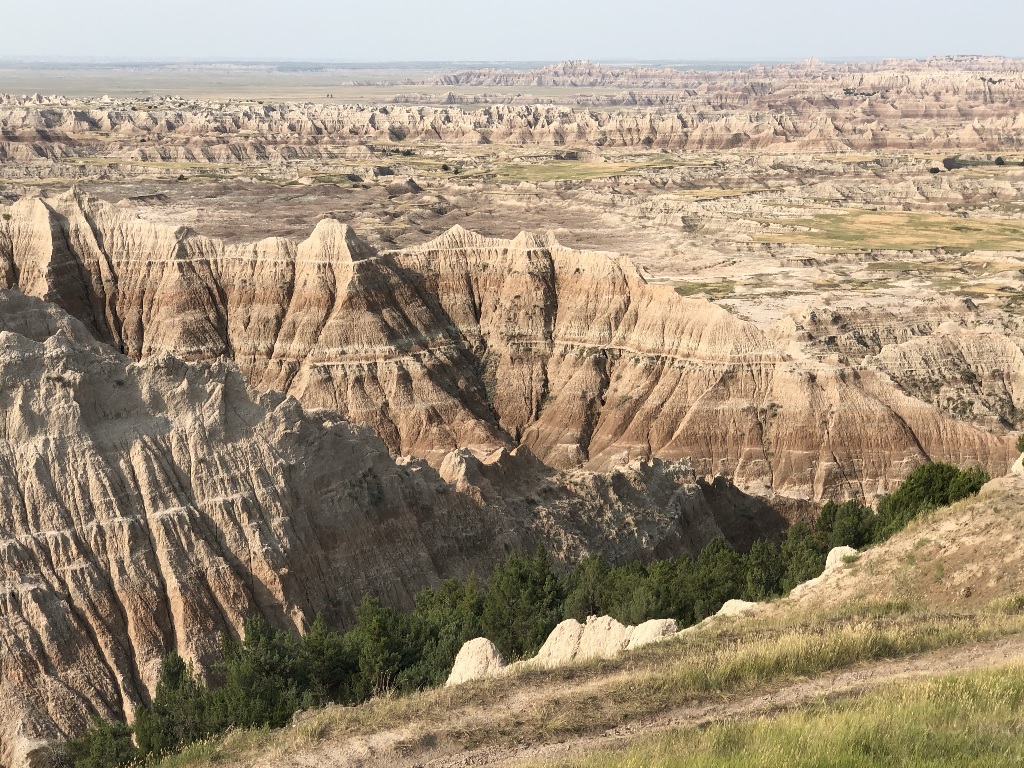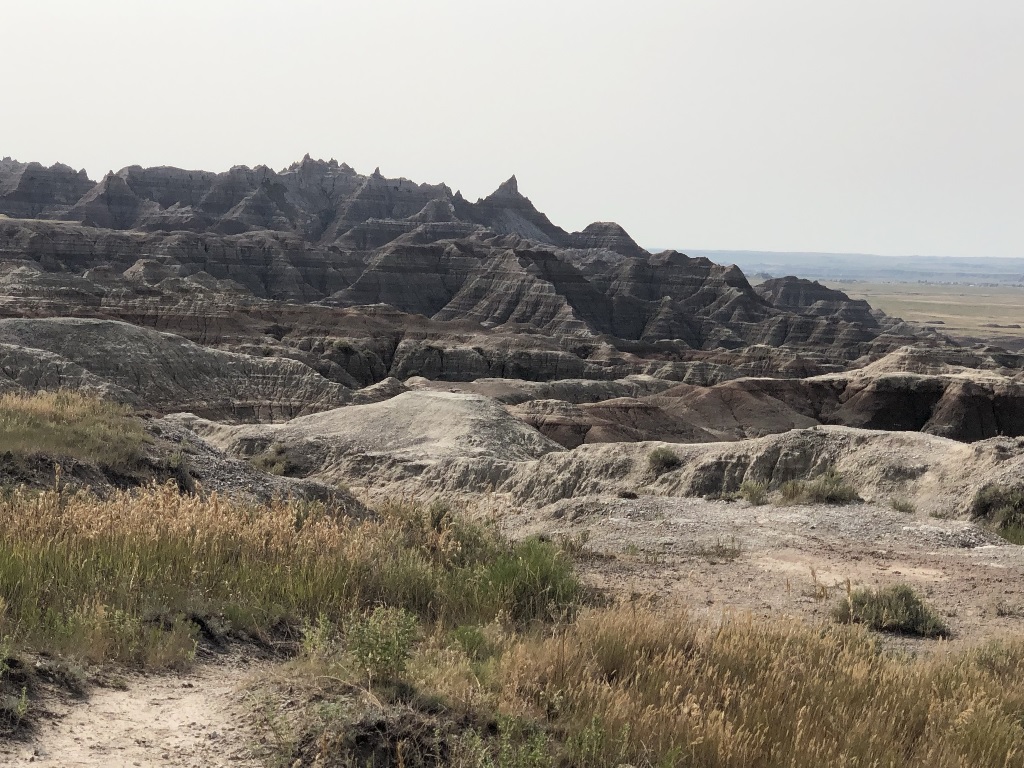 Badlands National Park, Minuteman Missile Site & Wall Drug
The unique and rugged beauty of the Badlands draws visitors from all over. The world's highest fossil beds are found here due to the geologic deposits left here thousands of years ago.  In the area has been roaming grounds to rhinos and later horses. We will see the most significant beauty of the park that covers 244,000 acres land protects an expanse of mixed-grass prairie where bison, bighorn sheep, prairie dogs, black-footed ferrets and many other animals roam. After our ride, we will venture to Wall drug that is the epicenter of the city of Wall, South Dakota. (Some may say the epicenter of South Dakota!) If you have never stopped at Wall Drug then this will be another truly unique place to remember!
Breakfast provided by the hotel each morning
Bicycling Route: 
0 miles, staying at the hotel; 22 miles, riding from Pinnacle Overlook to Ben Reifel Visitor Center; or 31 miles by continuing to the Minuteman Missile National Historic Site for 9 miles. This is another day that has multiple places to stop to take fantastic pictures. [The route has some hills, but primarily flat to the Ben Reifel Visitor Center and then a steep hill after the visitor center, continuing relatively flat to the Minuteman Missile site
.
]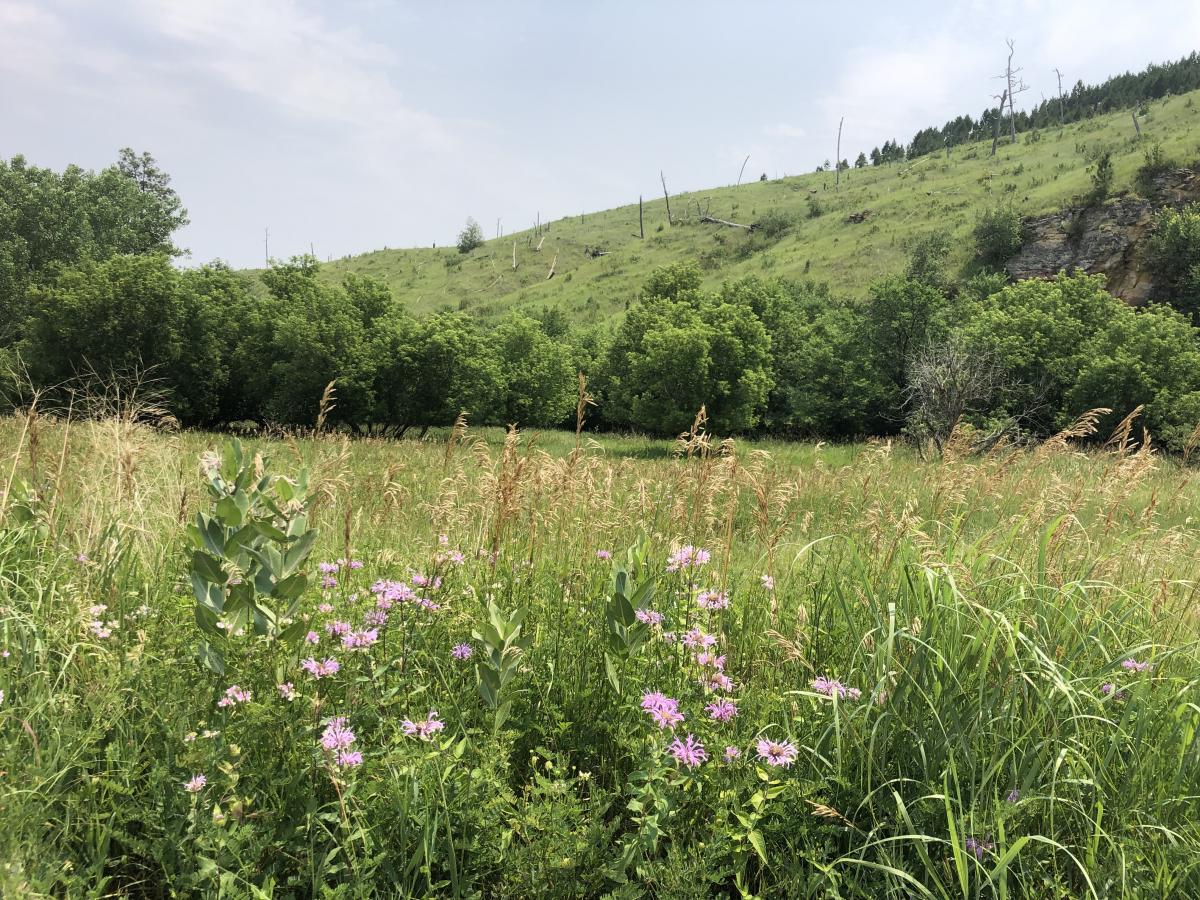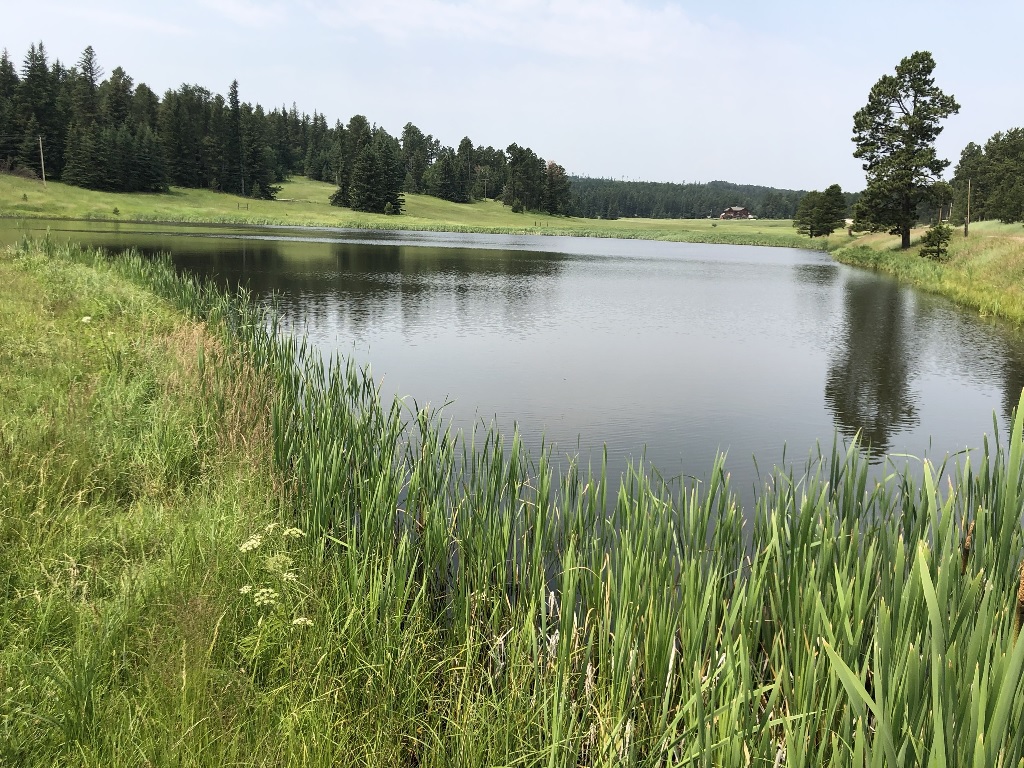 Rapid City's Nemo Road & Armadillos Ice Cream Shoppe
Join the group for one of the most popular routes for Rapid City bicyclists. We start our ride outside of 
Nemo, a small city that lies at an elevation of 4,580 ft. with a population of a little over 500 people. Nemo is a tiny mountain town on the edge of Paradise Valley and was first established in 1877. Nemo continues today as a pleasant and beautiful place. You will enjoy your journey through this area while riding mostly downhill on your bicycle as we ride through the beautiful valley and by lakes and streams. Be sure that you take a lot of beautiful photos! We then end the day's ride with a stop at the famous Armadillos Ice Cream Shoppe.
Breakfast provided by the hotel each morning
Bicycling Route: 
0 miles, staying at the hotel; or 28 miles, riding from outside Nemo to the famous Armadillos Ice Cream Shoppe (and sandwiches) in Rapid City. [The route is mostly downhill or flat and then joins bike paths after entering Rapid City.]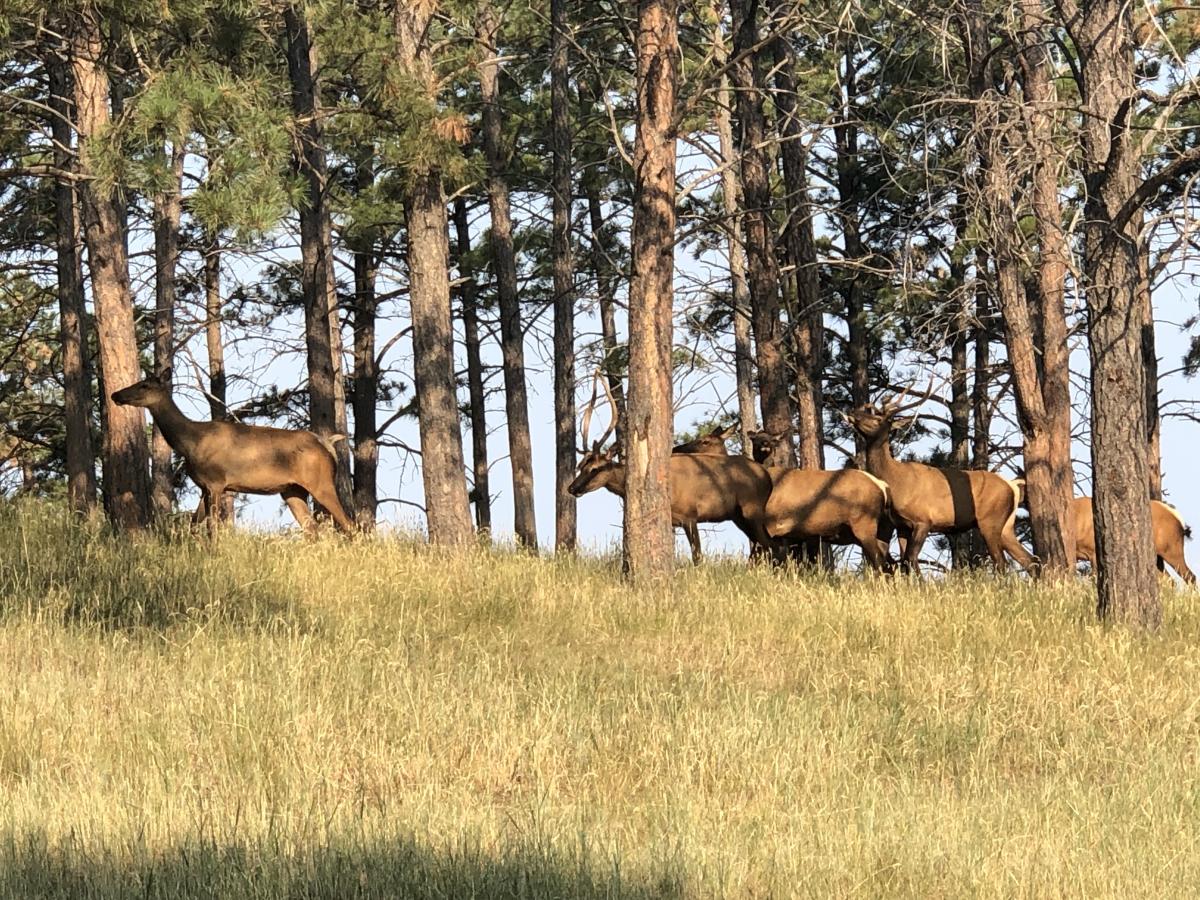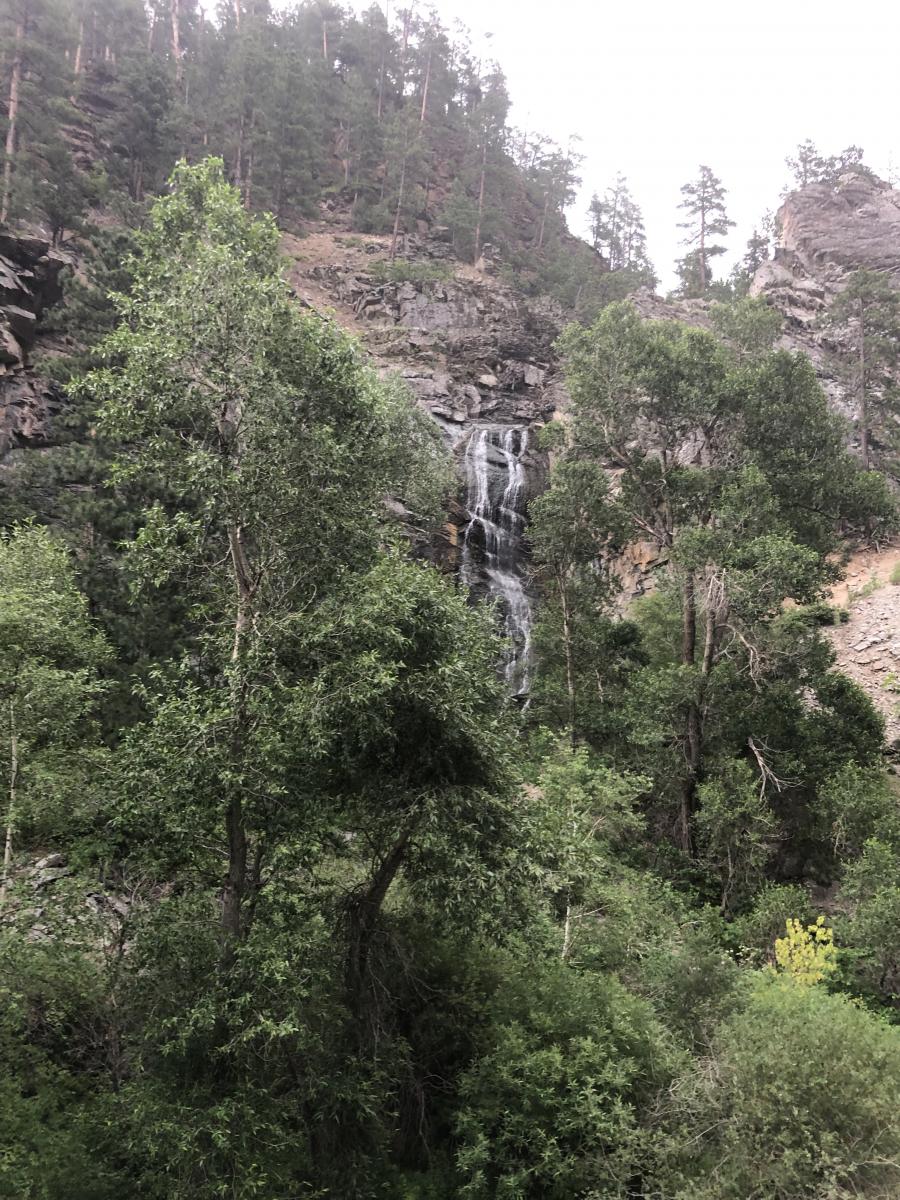 Free Day or
 Canyon National Scenic Byway & Mickelson Trail
Enjoy a free day or join the group and ride Canyon Scenic Byway and Mickelson Trail that draws bicyclists and tourists worldwide seeking beautiful photos. There are thousand-foot-high limestone palisades in colors of brown, pink and gray. Be sure to bring your camera/phone to capture amazing photos here! The speed limit for cars is 35 mph, so everyone is moving slowly. Be sure to check out all the breathtaking scenery. After riding downhill and saving your energy, join the Mickelson Trail at the Dumont Trailhead and enjoy one of the most beautiful trails in the U.S., including riding through the Mickelson Trail Tunnel A.
Breakfast provided by the hotel each morning.
Bicycling Route:
0 miles, staying at the hotel; or 17 miles, riding the complete Scenic Byway; or 49 miles, after riding down riding down Scenic Byway, riding on the Mickelson Trail from the Dumont Trailhead back to the hotel for an additional 32 miles. [The Scenic Byway is primarily a continuous downhill. The Mickelson Trail is slightly uphill on crushed limestone with grades no greater than 4%, since it was originally a railroad bed.]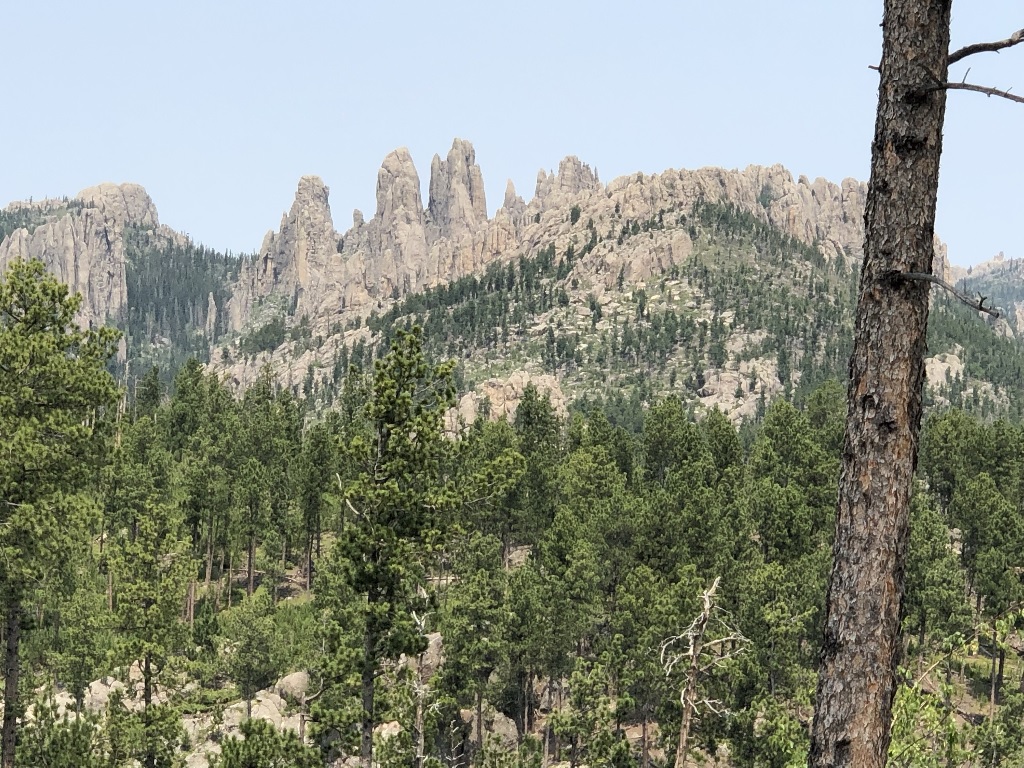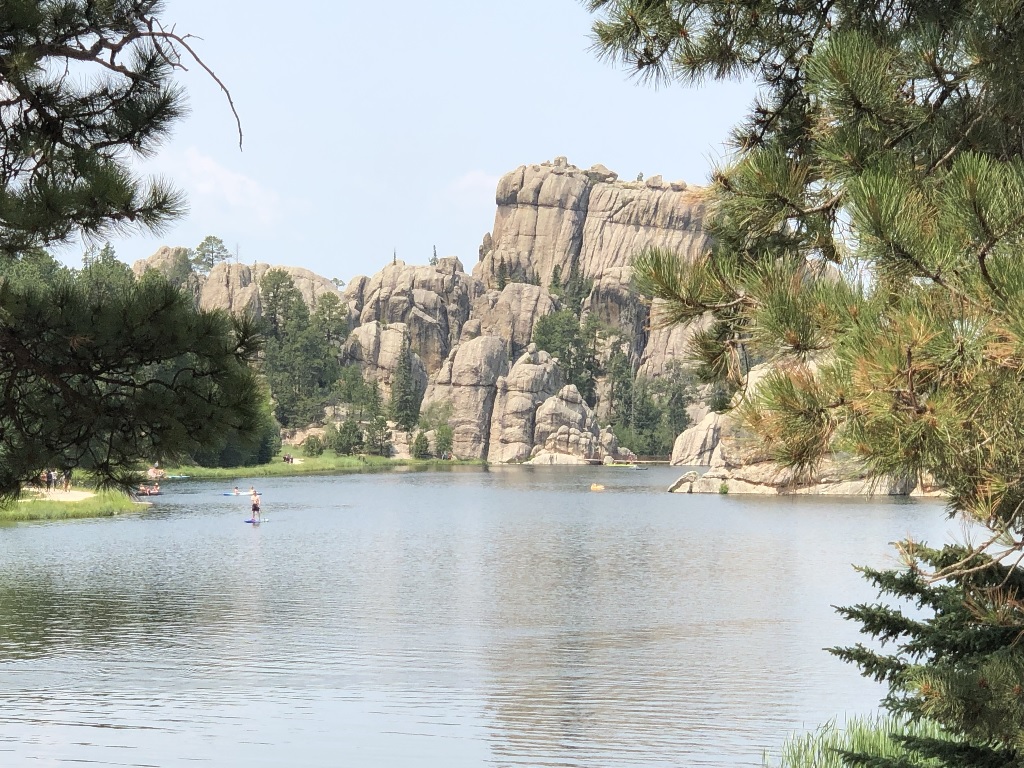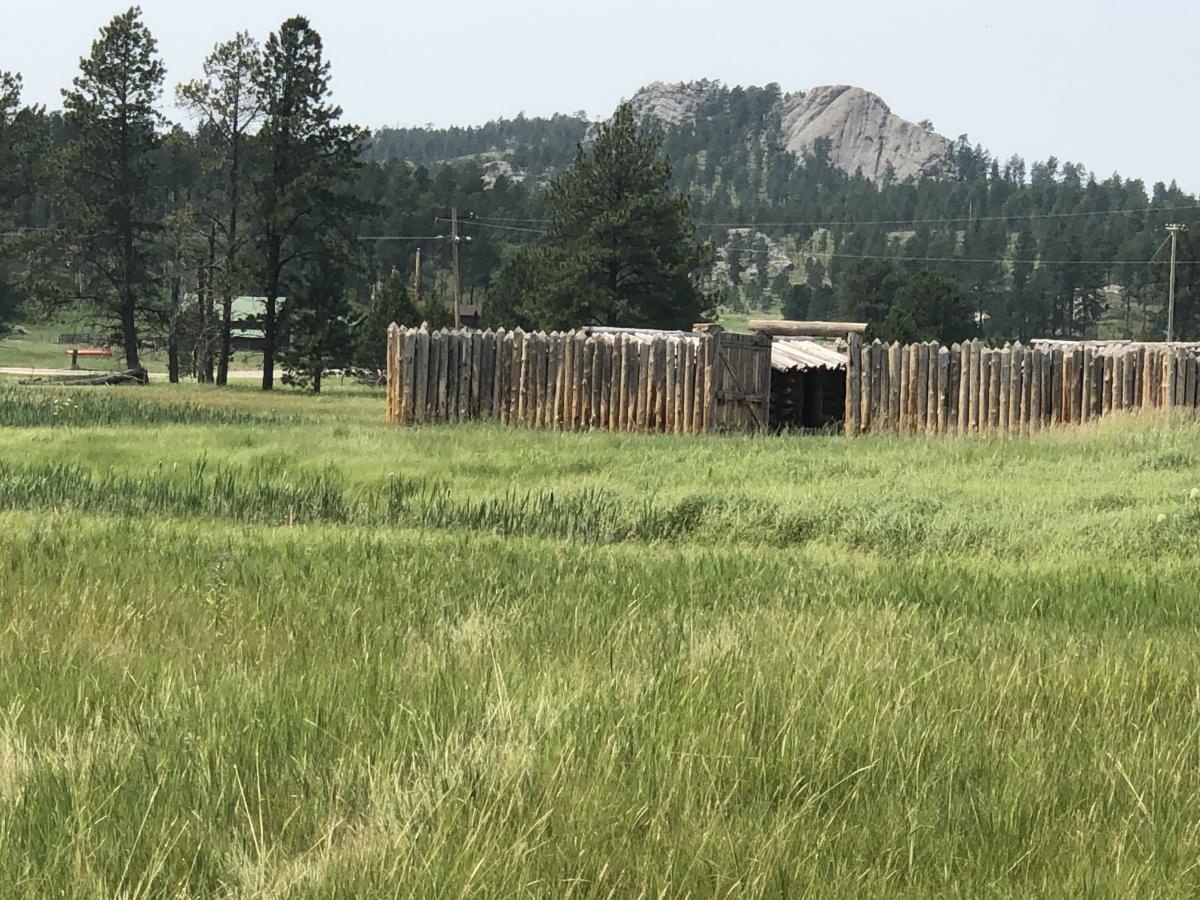 Sylvan Lake to Custer, Gordon Stockade & Mickelson Trail
On our final riding day, we ride from Sylvan Lake, South Dakota to Custer, South Dakota. Sylvan lake is the most recognizable of the Custer Park lakes. If you have ever seen the Nicolas Cage movie National Treasure 2: Book of Secrets. Sylvan Lake is is prominently featured. It is also one of the most beautiful swimming holes in the United States. The Gordon Stockade is a replica of a log fortress built by Gordon Party as protection from Lakota attacks during the 1874 gold rush. Today's Gordon Stockade is built on the original site. Custer is the oldest town established in the Black Hills at the beginning of the Gold Rush when gold was discovered east of Custer during the Black Hills Expedition. Though it was then almost abandoned when larger gold strikes were found nearby; it now has a thriving downtown area with restaurants and shops.
Breakfast provided by the hotel each morning.
Bicycling Route: 
0 miles, staying at the hotel; or 13 miles, riding from Sylvan Lake to the Stockade to Custer; or 30 miles, continuing back from Custer to the hotel on the Mickelson Trail. for 17 miles. [The route to Custer and the stockade is slightly downhill or flat. The route back from Custer is on the Mickelson trail on crushed limestone and is slightly uphill for half the ride and downhill or flat for the other half. The grade is
 no greater than 4% since it is an old railbed
]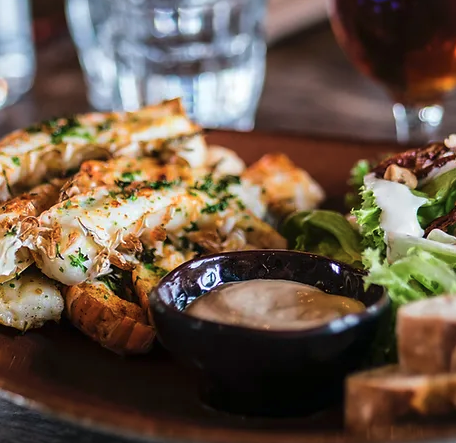 Bourbon Glazed Atlantic Salmon - 8ox Filet Served with Wild Rice Pilaf and Seasoned Vegetables.
Houser Green Chili Mac N 'Cheese - our Signature Green Chili Served Over Bow Tie Pasta and Quest Blanco Cheese Sauce.
Bacon Wrapped Baseball Cut Sirloin - 9oz sirloin.
Smothered Green Chili Burger - House Green Chili, Pepper-Jack Cheese, Fried Egg, Onion Crisps
Southwest Chicken Salad - Cajun Seasoned Chicken, Spring Mix, Pepper Jack Cheese, Tomato, Roasted Mexi Corn, Crispy Onions, Spicy Ranch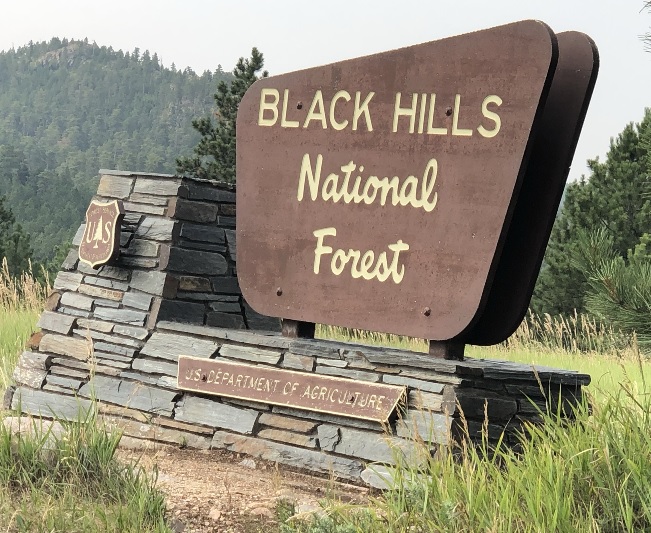 Bicycle one last time on your own before departing for home.
Breakfast provided by hotel each morning
---
Please note all trip information is based on previous trips and/or contracted lodging and restaurants and is subject to change based on availability or specific trip needs.
Riders who are comfortable riding at least 10 miles per hour should have an enjoyable trip. The routes are primarily on bike paths with a little road riding on designated bike routes. Please see the daily routes descriptions for additional information. Of course, if a rider is tired or does not feel like riding, the SAG vehicle will transport the rider. All riders may ride at their own pace, slow or fast or anything in-between.  
Drive to the starting hotel: Comfort Inn, 12454 Old Hill City Rd., Hill City, South Dakota 57745; having your car at the starting hotel for the duration of the trip. Parking is free at the hotel. Check-in is 3:00pm. 
Fly directly into Rapid City Regional Airport (RAP) and take Lyft/UBER or rent a car and drive to hotel taking about 40 minutes; or fly into Denver International (DEN) and rent a car for the 5 hr, 40 minute drive to the hotel.
$200 to reserve your spot and the remainder due 45 days before the trip start.
Hotel lodging 

Ride Packets with Cue Sheets (directions)

Garmin/GPS routes to download 

Google Maps routes for your iPhone or Android Phone

Fully sagged including van transportation and rider assistance.

Breakfast each morning

Happy Hours (BYOB) on selected evenings

Dinner with the group three evenings (see above)

Great riding, scenery, fun and enjoyment!
Most participants bring their own bicycles

To ship your bike, we would suggest using shipbikes.com or bikeflight.com for shipping. To ship your bike to the hotel: Comfort Inn, 12454 Old Hill City Rd., Hill City, South Dakota 57745

If you fly, many major airlines including now waive the oversize fee for bicycles (sporting equipment) and just the standard luggage fee applies. Please contact your airline for all the details.

Bike Rental: Bikes are available for rent in the Hill City area. We suggest conducting a Google search to find the best place to accommodate your needs.
Weather near Mount Rushmore and Badlands National Parks area at the time of trip:
Average High Mount Rushmore area: 78°

Average High Badlands National Park: 85°