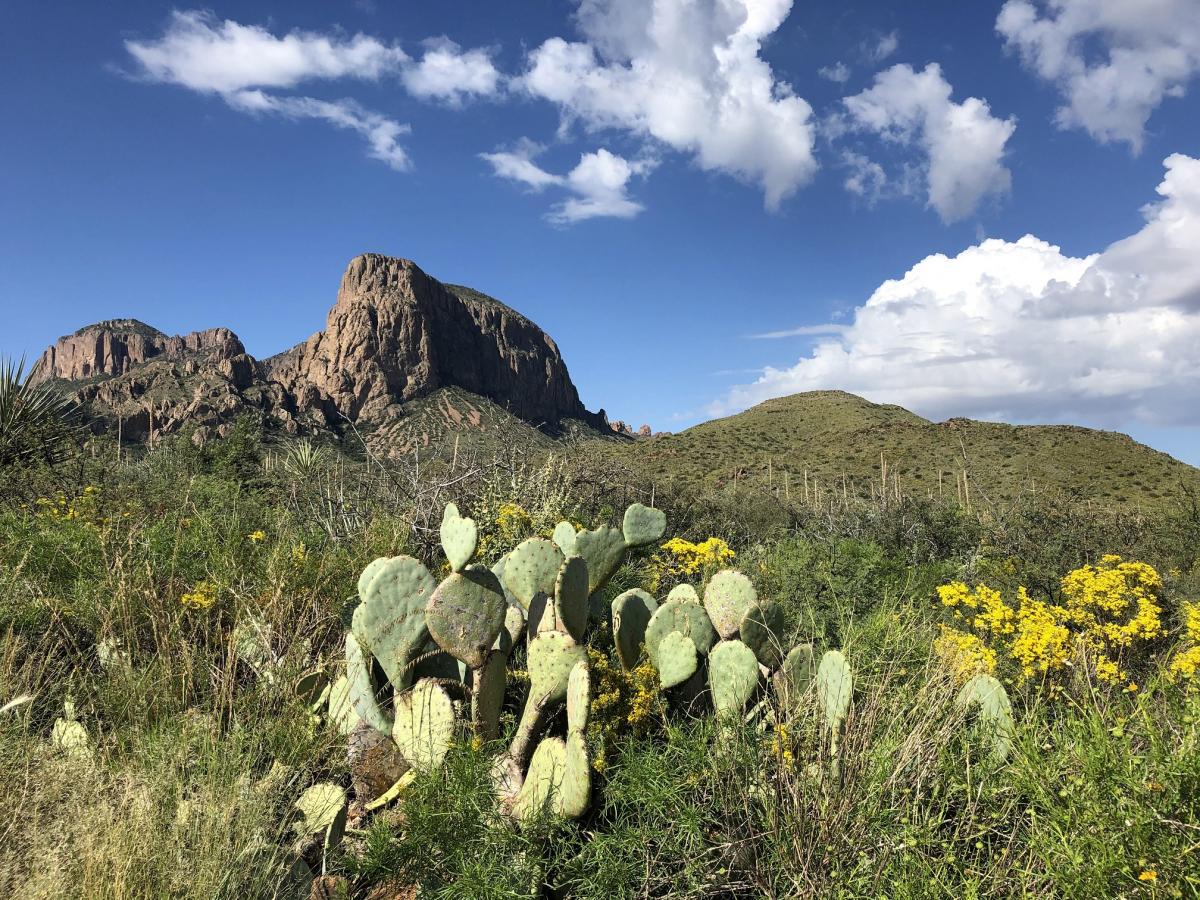 Introduce or reacquaint yourself to the Big Bend National Park in Big Bend, Texas – considered Texas' best kept secret!

Take in stunning views and beautiful miles by bicycle as we ride through the 800,000 acre park home of over 1200 species of plants, 450 species of birds, 56 species of reptiles and 75 species of mammals. Yes, Big Bend is larger than the State of Rhode Island.

Along the way be sure to take a picture of the smaller wonders of Big Bend, up close and personal.

We will bicycle by and see almost all the major areas of Big Bend National Park including the Chisos Mountains, the Chihuahua Desert, the Santiago Mountains and the Rio Grande and Santa Elena Rivers.

On your free day, take a soak in the pool and relax or ride the optional ride from Lost Mine Trail to Cottonwood General Store in Teralingua, Texas.

For the final day of riding, we cycle from the McDonald Observatory and Visitor Center in the Davis Mountains and ride down from the summit of the highest highway in Texas to Fort Davis taking in breathtaking views.

Unpack only one time as we stay at the same hotel for the entire bicycle tour.
Day 1, Saturday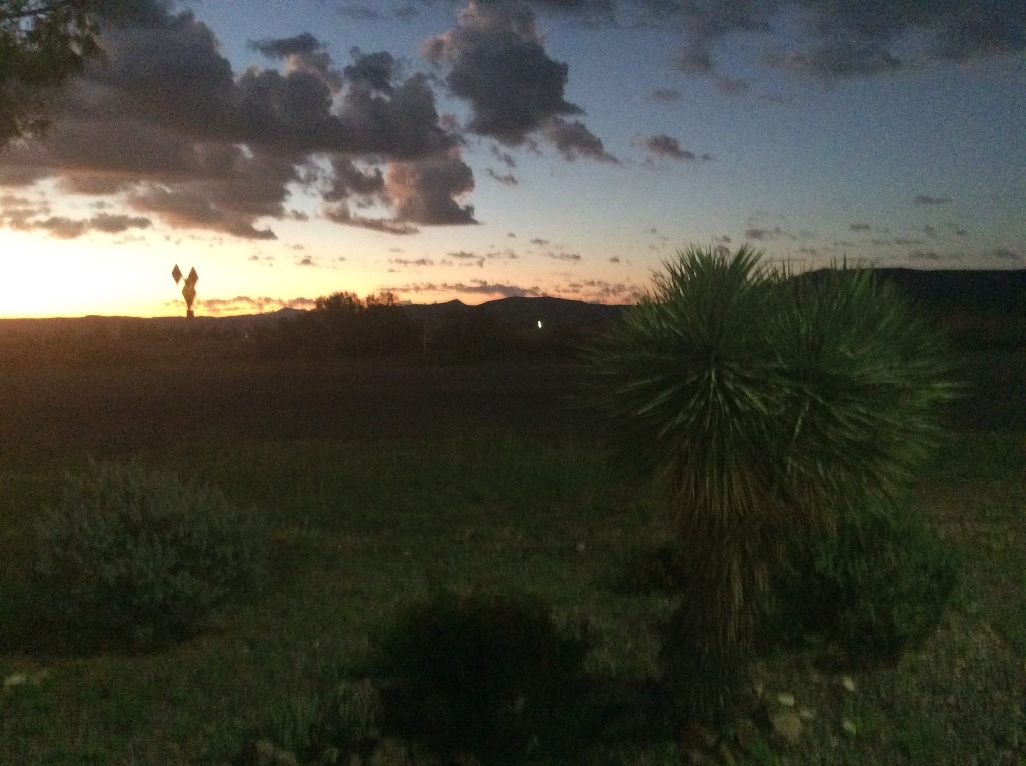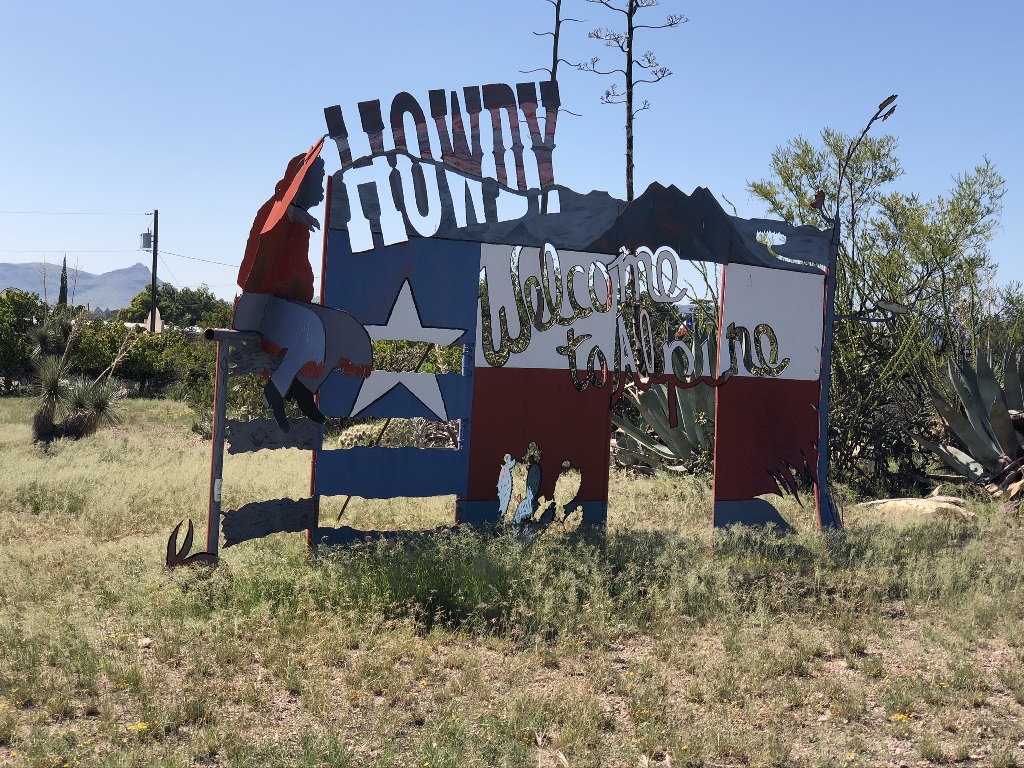 Welcome Dinner 
Our bike trip featuring Big Bend National Park begins in Alpine,Texas. Alpine is an oasis in the desert and 
known as the "Heart of Big Bend" in a nod to nearby Big Bend National Park - the largest protected area of Chihuahuan Desert ecology in the country. Y
ou will find the perfect spot for gorgeous photographs on your bicycle. Alpine is the home of the Sul Ross State University. Sul Ross State is a public university named for the Texas governor and Civil War General Lawrence Sullivan Ross. The institution was made a university in 1969 that is governed by the Board of Regents of the Texas State University System, which guides four universities, three community colleges and a technical college in the state. We meet at 4:30pm for the welcome meeting and dinner.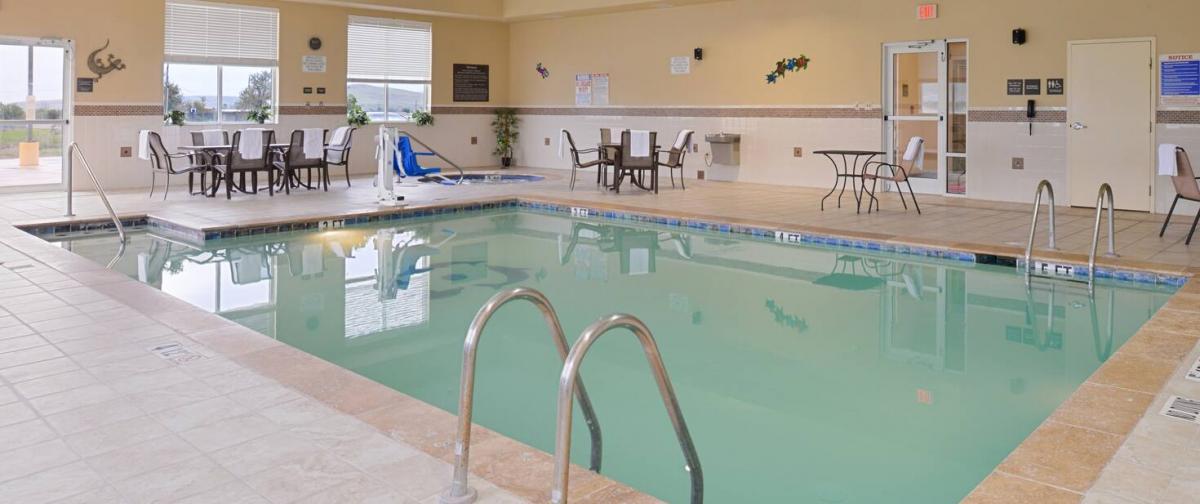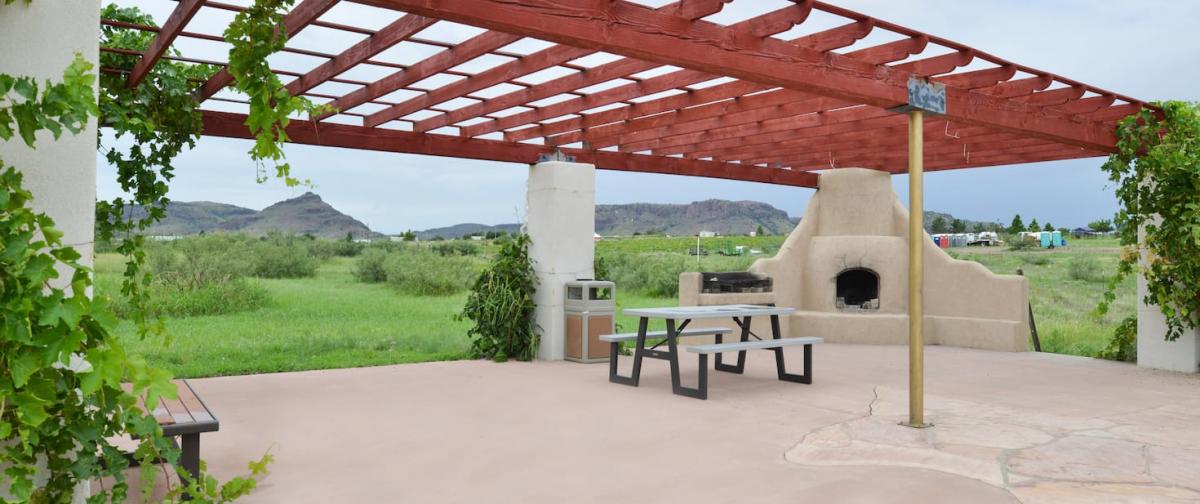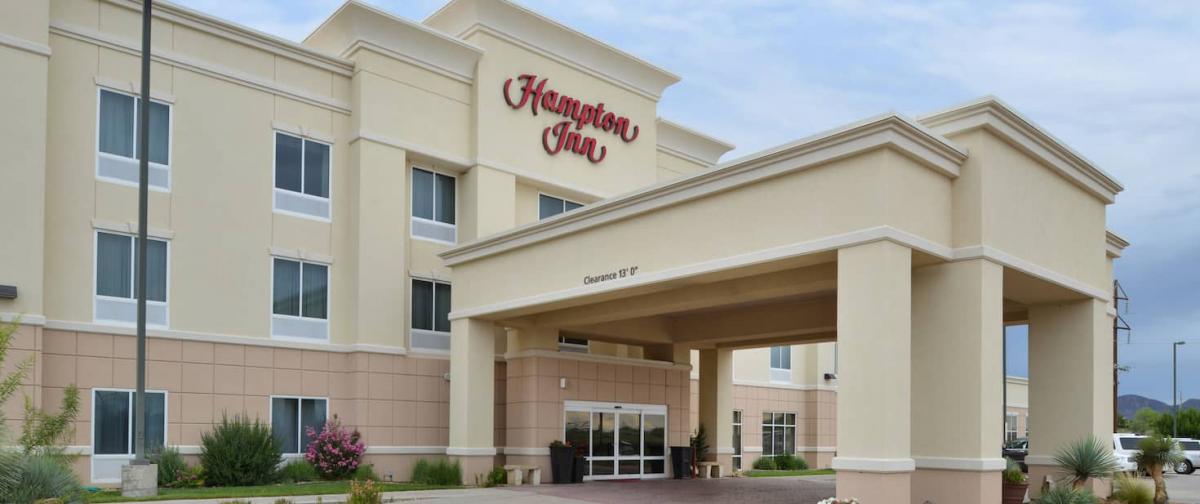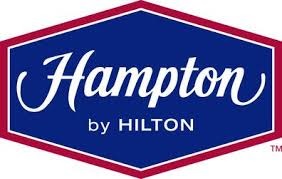 (Stay at the same hotel for the entire bicycle tour. Just unpack one time!)
Internet

Fitness Center

Business Center

Refrigerator

Hair Dryer

Hot Tub

Swimming Pool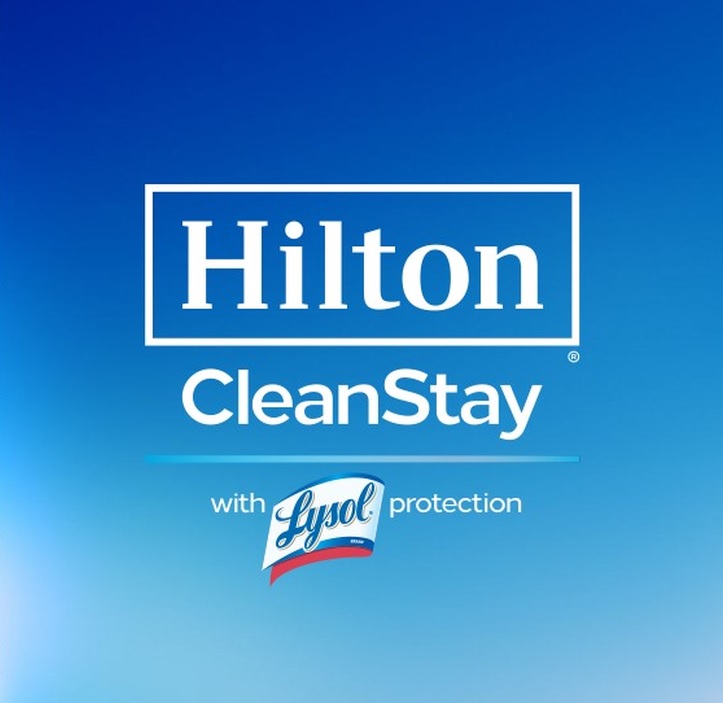 Dinner: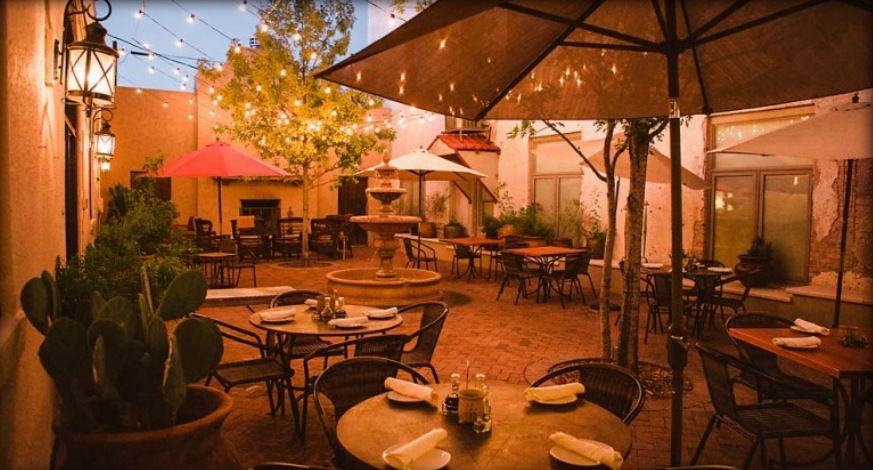 - 

In the heart of downtown Alpine, Texas the restaurant has greeted visitors coming from the rail line and beyond since 1928

 -
Bourbon Street Pasta - 8 oz Grilled Chicken, Three Shrimp and Andouille over Penne Pasta tossed in a Cajun Cream Sauce and served with a Garlic Bread stick
Burger of the Century - 10 ounce Grilled Angus Patty on a Toasted Potato Bun with Romaine, Tomato, Pickled Red Onion, Horseradish Pickles, Mayo and/or Mustard on the Side.
Texas Rib Eye Focaccia Melt - 6oz of Rosemary Marinated Rib Eye, Provolone, Caramelized Onion, Grilled Portobello, Horseradish Cream and Grilled Bell Pepper on Focaccia, served with your choice of side
Blackened Red Fish - Pan Seared Red Fish Fillet with a Creole Cream Sauce, Cajun Rice and a Side
12 oz Rib Eye - Grilled Rosemary and Garlic with a Pasilla Blue Cheese Butter and Two Sides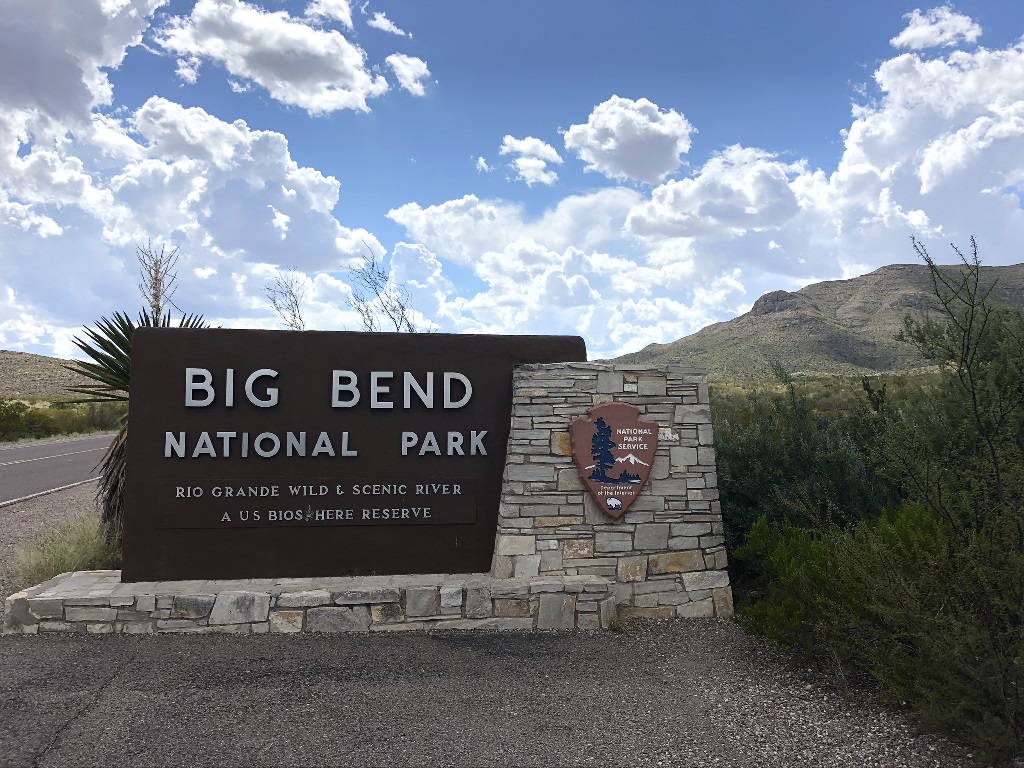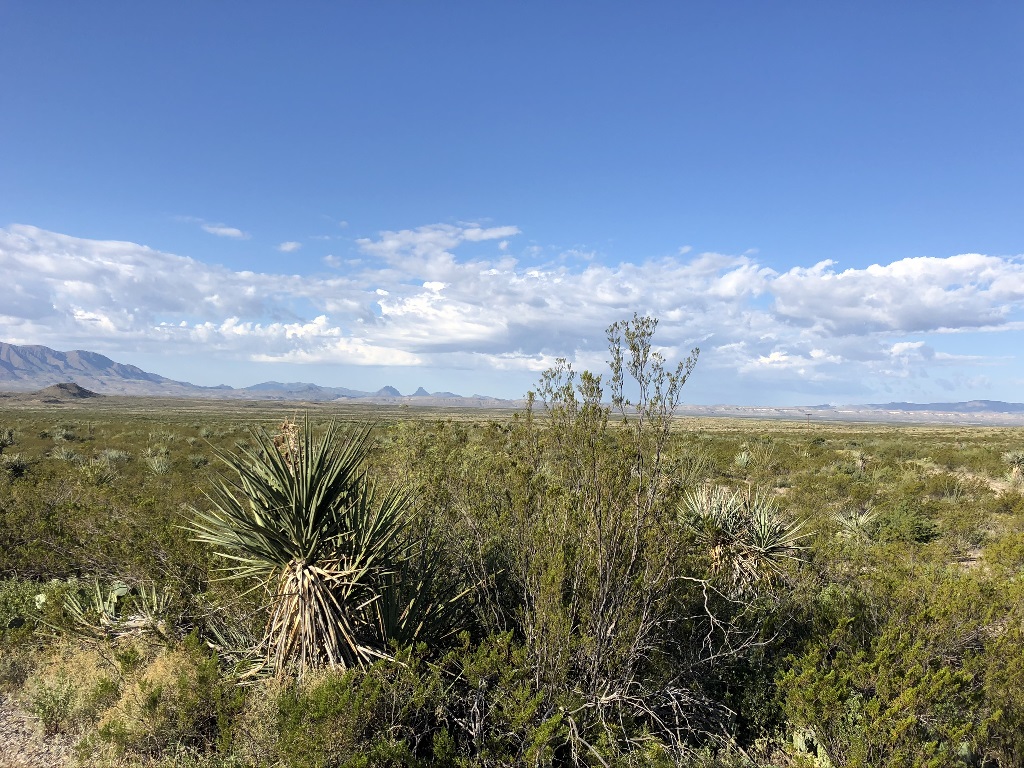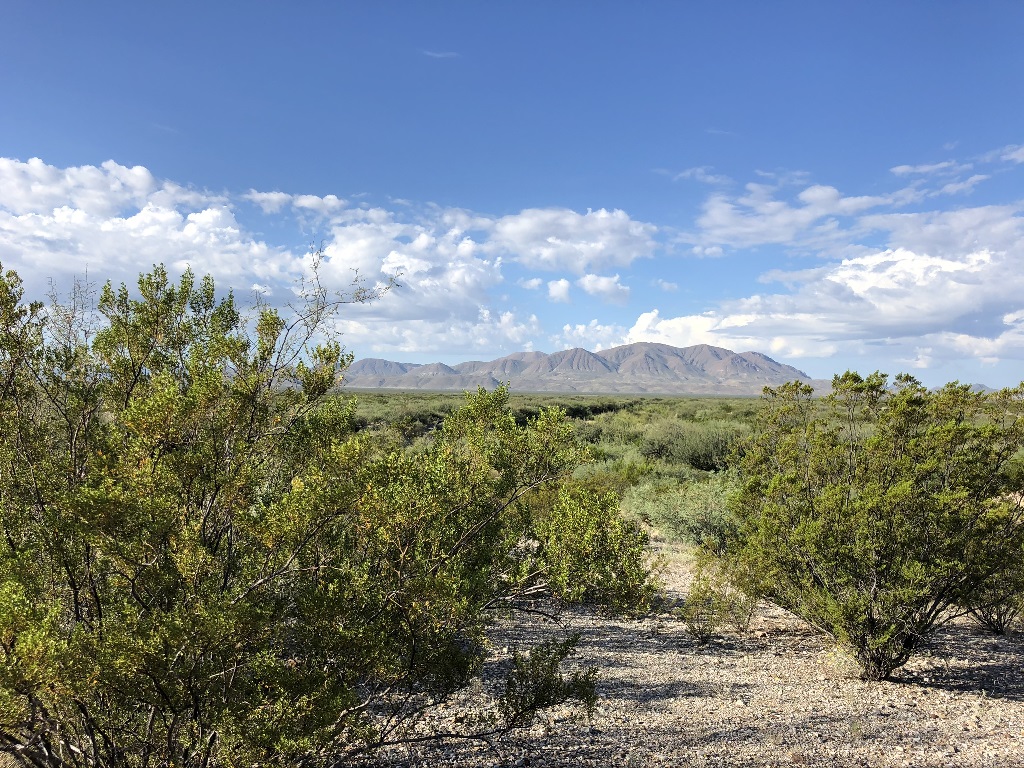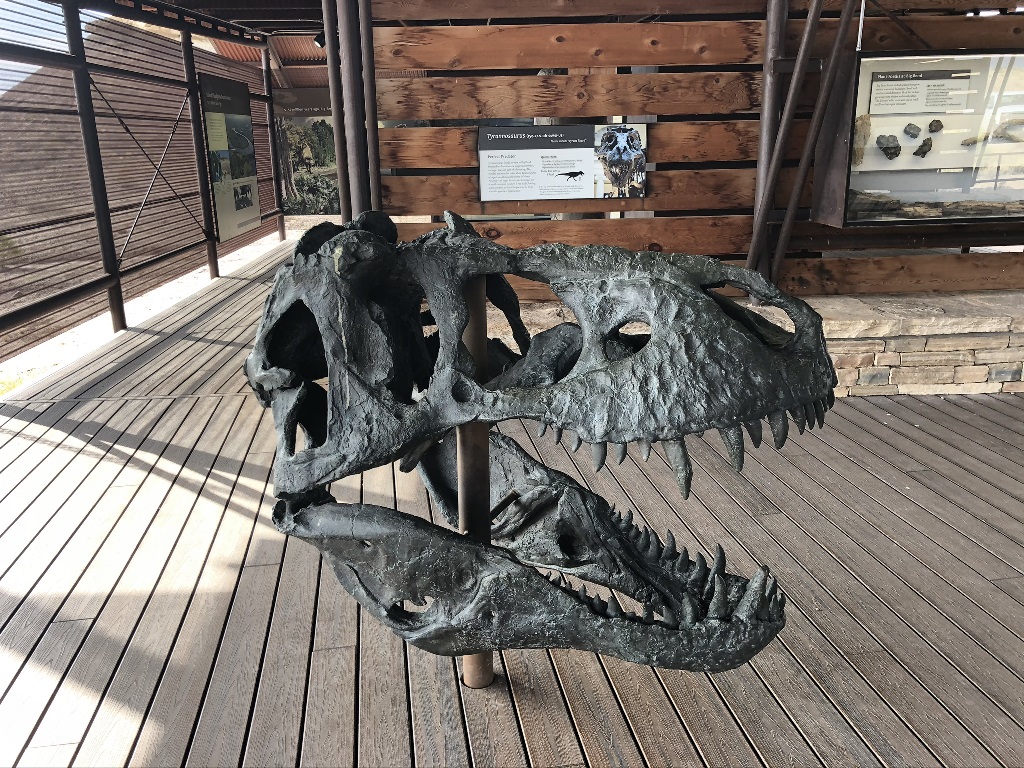 Persimmon Gap Visitor Center (Big Bend National Park Entrance) to Panther Junction
Introduce or reacquaint yourself with Big Bend National Park - it is Texas' best kept secret! This park has an amazing mix of rugged Chisos Mountains, which is the center of the mountain highlands of Big Bend as well as the Chihuahua Desert. Chihuahua Desert is the largest desert in North America covering 200,000+ square miles. We begin our journey at Persimmon Gap with beautiful views of the Santiago Mountains and Santiago Peak. These were used as lookouts by the Apache Indians. Persimmon Gap was once used by raiding Native Americans following the Comanche Trail toward Mexico. The mountains cover a segment of the southern Rocky Mountains, extending southeastward. Big Bend was established as a national park in June of 1935, preserving the largest tracts of Chihuahuan Desert topography and ecology in the United States. We will also ride by the open-air Big Bend Fossil Discovery Exhibit, including the site of a new species of duck-billed dinosaurs that were just identified in 2019.
Breakfast provided by the hotel each morning.
Bicycling Route: 0 miles, staying at the hotel; or 18 miles, riding to the Big Bend Fossil Discover Exhibit; or 26 miles continuing all the way to Panther Junction
. [The ride to the Fossil Discovery Exhibit is basically flat. The ride from the Fossil Discovery Exhibit to Panther Junction is a slight uphill, rising a little over 1000 ft in 9 miles.]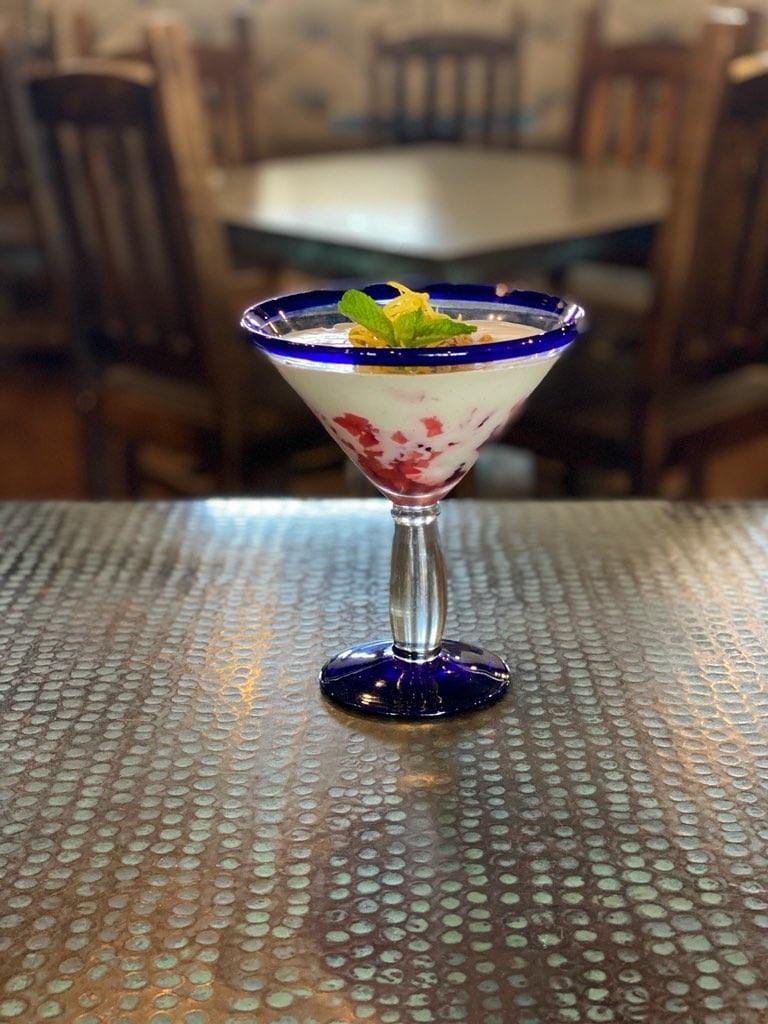 Spicewood
- Just opened in 2020 and has quickly become a local's favorite -
Salmon 

- In a Lemon Butter Sauce and topped with Capers. Served with Basmati Rice and Vegetables

Steaks - Rib Eye or New York Strip
Pizza - 10" personal or 18" to share; toppings include: 

Artichoke, Bacon, Basil, Bell Pepper, Black Olive, Brisket, Fresh Mozzarella, Italian Sausage, Jalapeno, Onion, Pepperoni, Prosciutto, Spinach, Tomatoes and Wild Mushrooms

Chicken Fried Steak - Served with mashed potatoes and brussel sprouts
Burgers - Made fresh with a Brioche bun with choice of cheese, lettuce, shaved onion, mustard, mayo and tomatoes. Served with hand-cut fries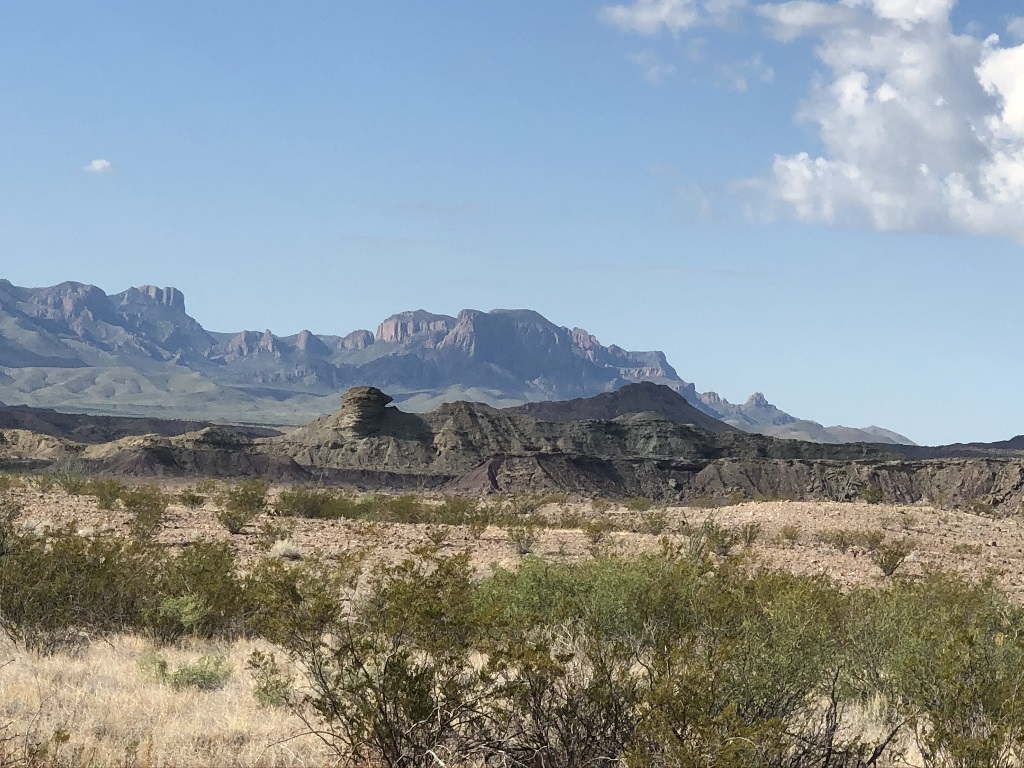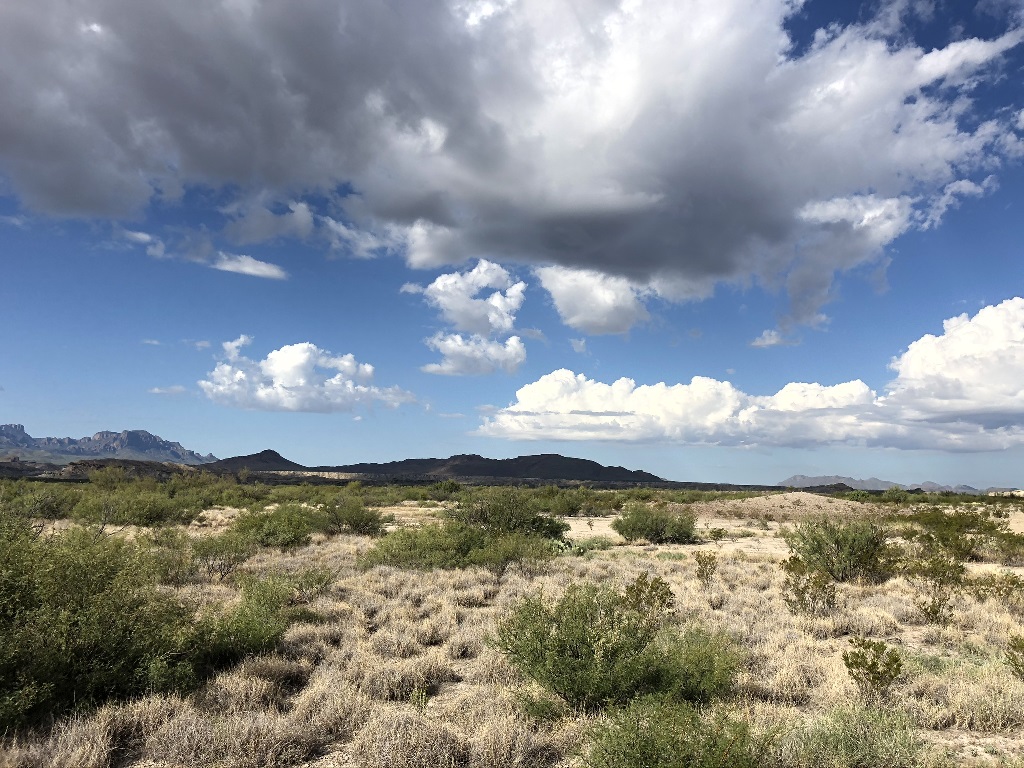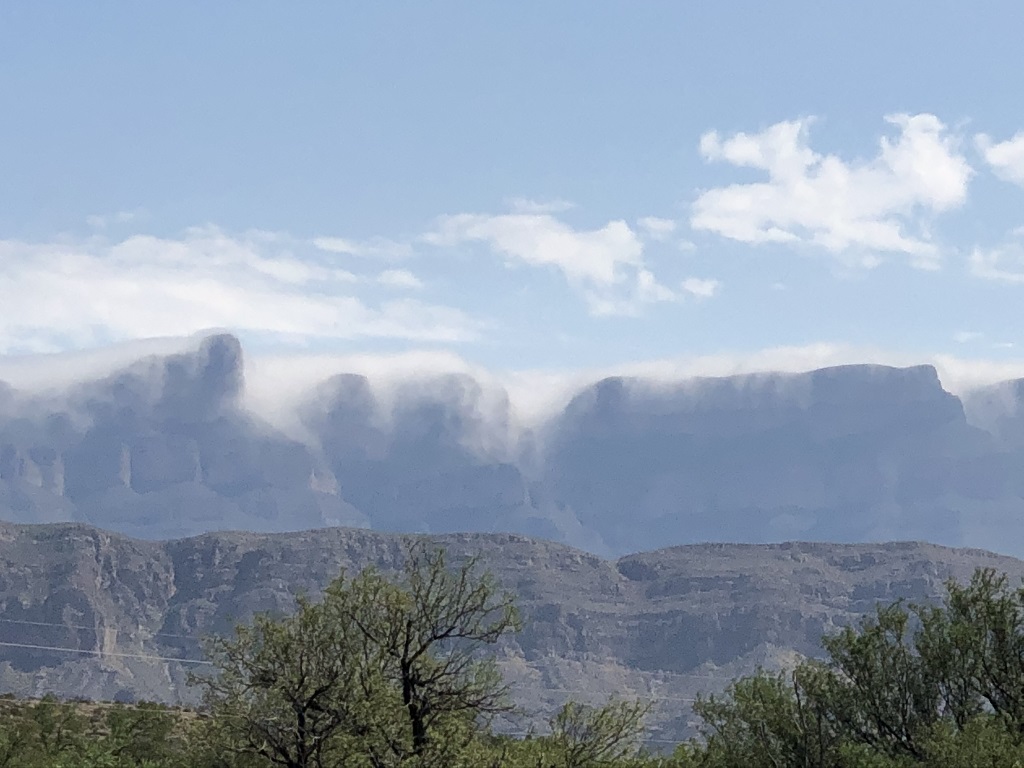 Panther Junction to Rio Grande Village
Today's ride begins at Panther Junction Park Headquarters/Visitors Center and ends at Rio Grande Village after 20 beautiful miles by bicycle. Along the way, you will take in stunning views of Dugout Wells picnic area (bathrooms).  You will see the beautiful windmill, which is still in operation. Bicycling in this area is allowed. Obey traffic laws and take proper measures to stay safe, wearing bright and/or reflective clothing. Bicycling allows you to see and hear some of the smaller wonders of Big Bend up close and personal from behind your handlebars. 
Breakfast provided by the hotel each morning
Bicycling Route: 
0 miles, staying at the hotel; 21 miles, riding from Panther Junction to the Rio Grande River. [The route is a long gentle continuous downhill, falling 2000ft over 21 miles]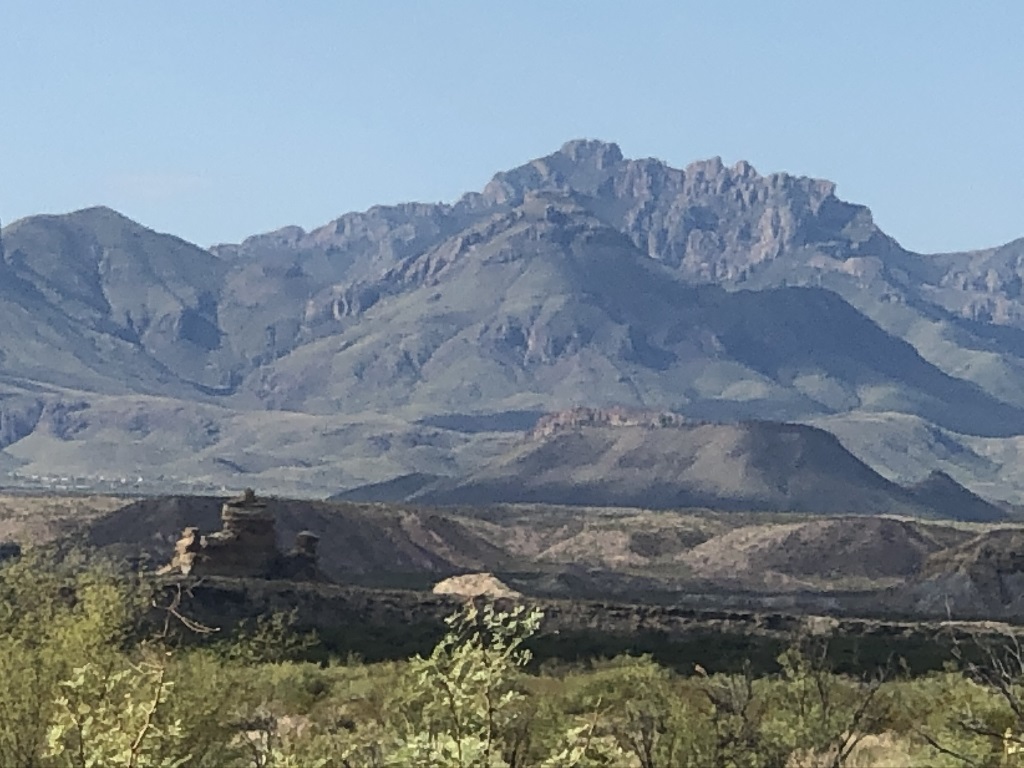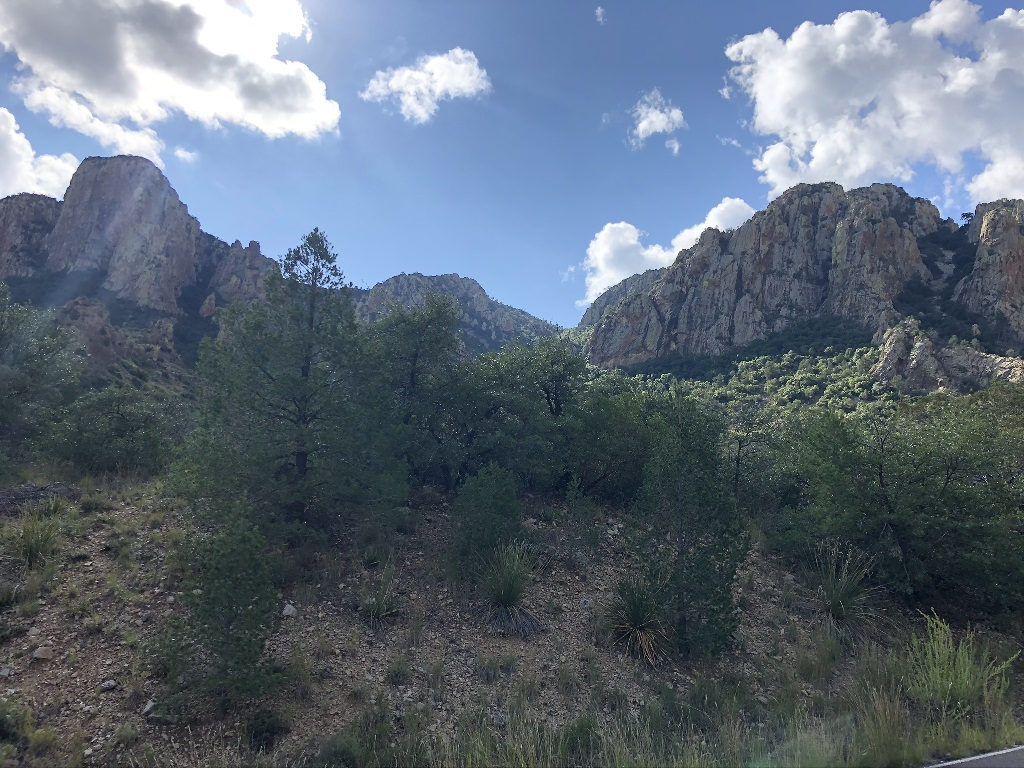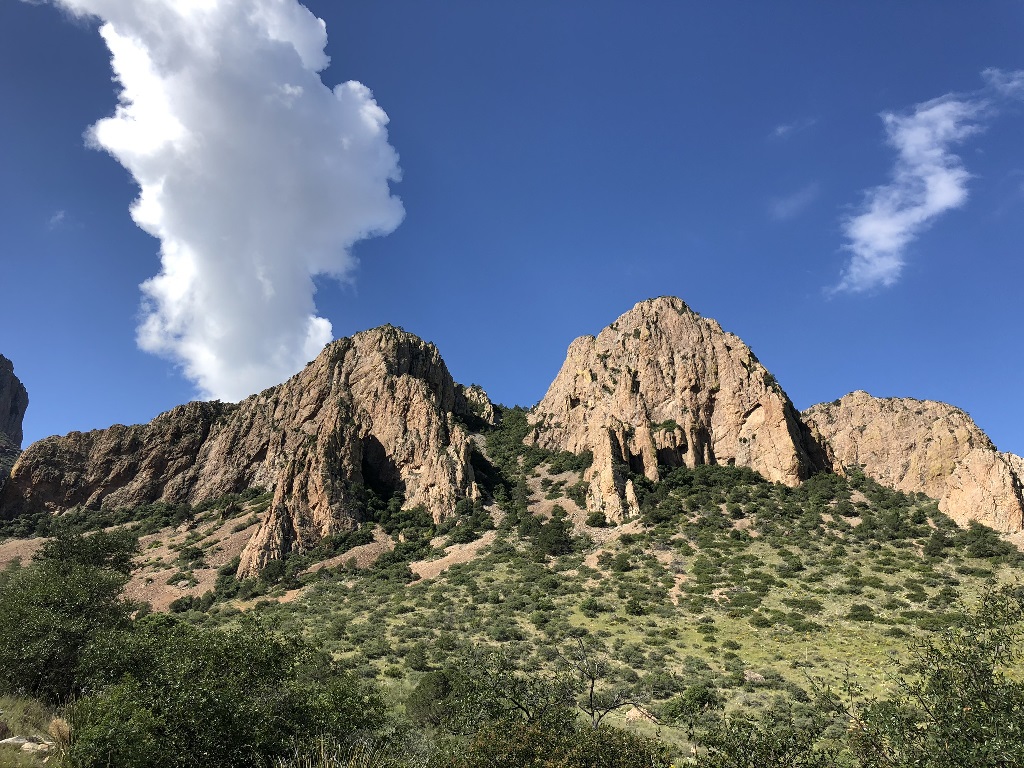 Sotol Vista Overlook to Santa Elna Canyon River
The bike ride today is Mother Nature at her finest!! Ross Maxwell Scenic Drive begins today's spectacular journey with a beautiful bike ride from breathtaking Sotol Vista Overlook to Mule Ears. The Sotol plants flourish here and have an interesting history. The quality of the road is excellent and the bike ride is smooth, paved and very easy to follow. You will have many pullovers for photo ops with a nice blend of desert beauty (our favorite picture was Mule Ears peaks) and mountains (our favorite was the Chisos Mountains) in the distance. When we arrive on your bicycle at Santa Elena Canyon, we will see that it serves as a backdrop for the view of the Chihuahua Desert! Beauty everywhere!
Breakfast provided by the hotel each morning.
Bicycling Route: 
0 miles, staying at the hotel; or 21 miles, riding from Sotol Vista Overlook to the Santa Elena Canyon River; or 26 miles, continuing onto the Santa Elena Trailhead and back.  [The route is a gradual downhill for the first 11 miles and then is basically flat for the remainder of the ride.]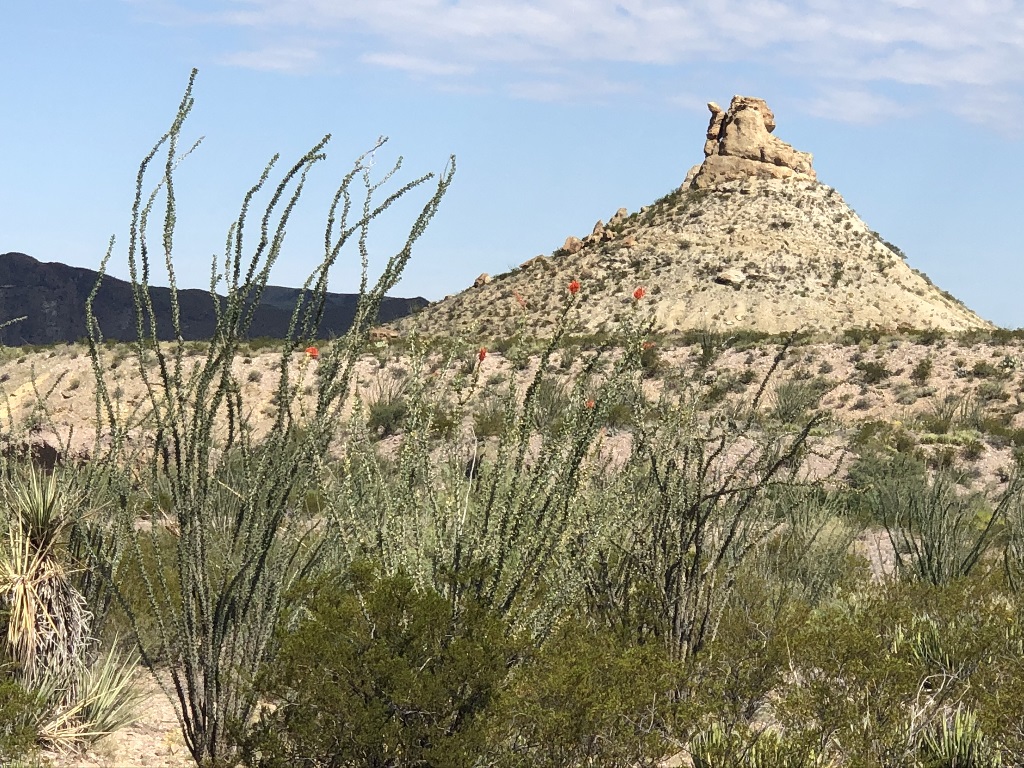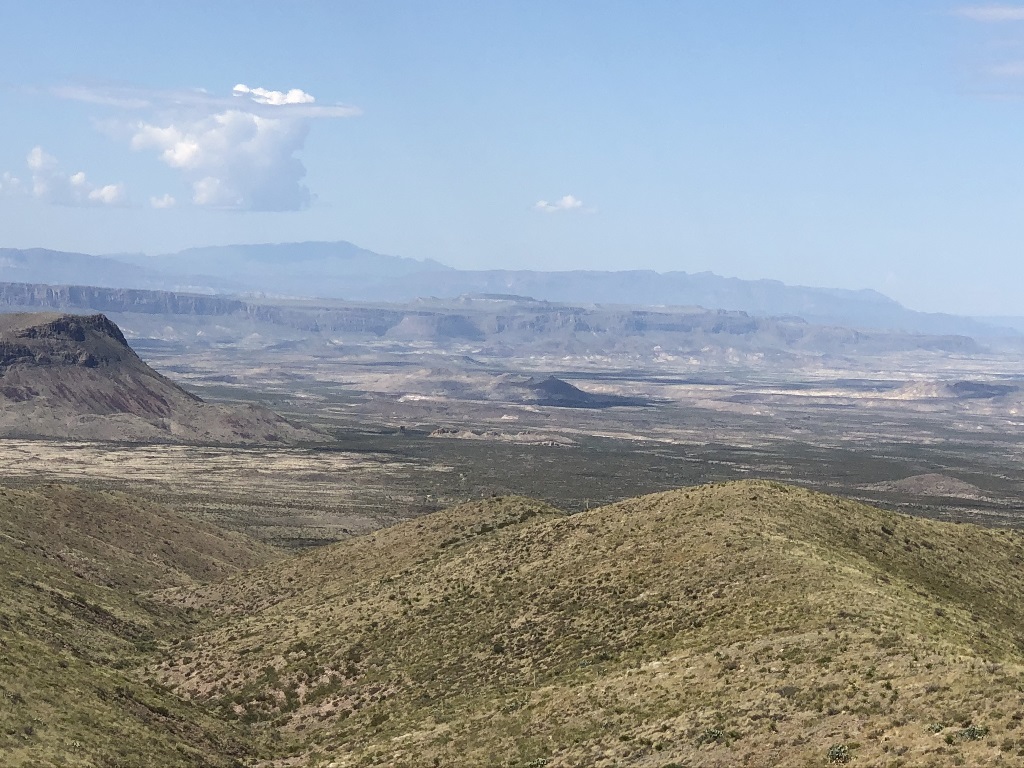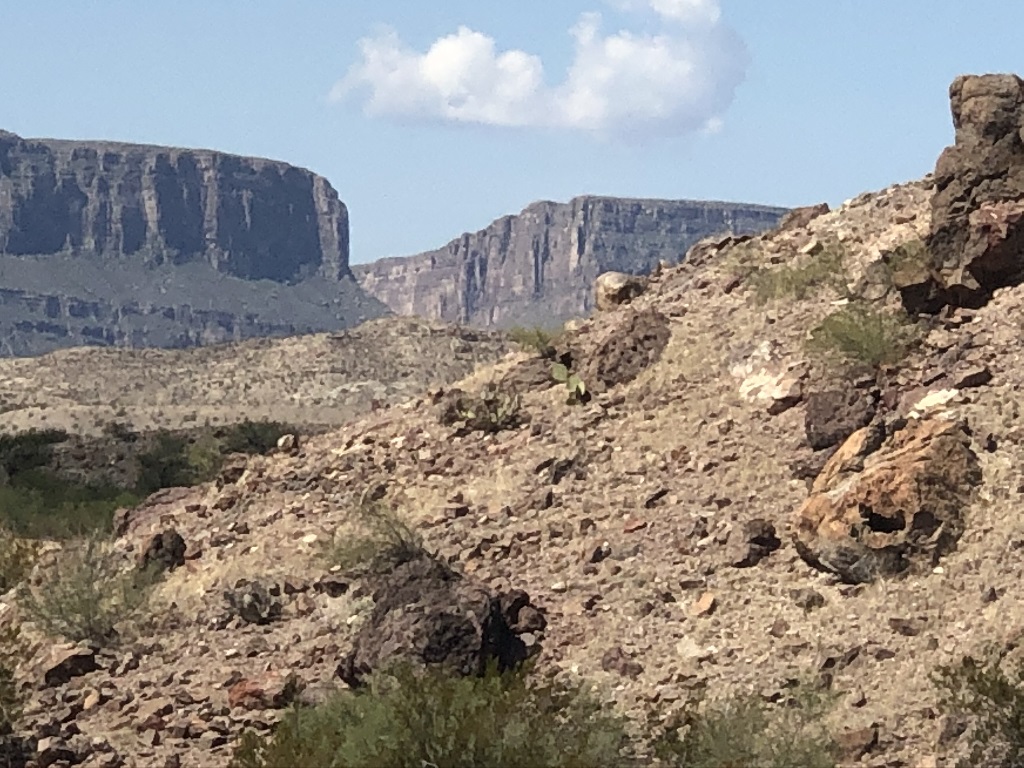 Free Day or Lost Mine Trail to Cottonwood General Store in Terlingua, Texas
Cottonwood General Store in Terlingua, a ghost town famous for its annual chili festival and its residents. It offers stunning scenery, which includes a historic cemetery and many abandoned adobe structures. The Lost Mine trail features beautiful wildflowers and the trail is perfect if you want spectacular views. It offers an outstanding illustration to the flora and fauna of the Chisos mountains. The joys of Big Bend come up on every top 10 list of things to see in National Parks. Don't miss out - the views are amazing!
Breakfast provided by the hotel each morning
Bicycling Route: 
Free Day or
0 miles, staying at the hotel; or 25 miles, riding from Lost Mine Trail to Terlingua. [The route is primarily downhill with a few minor climbs; overall falling 3500 ft over the route.]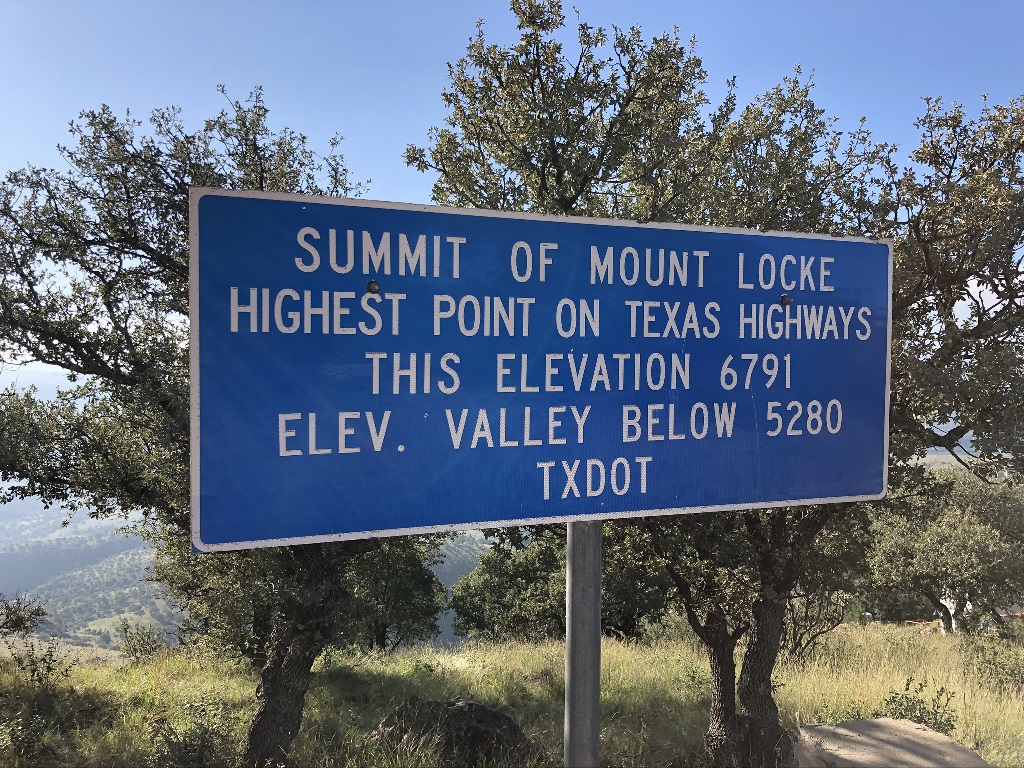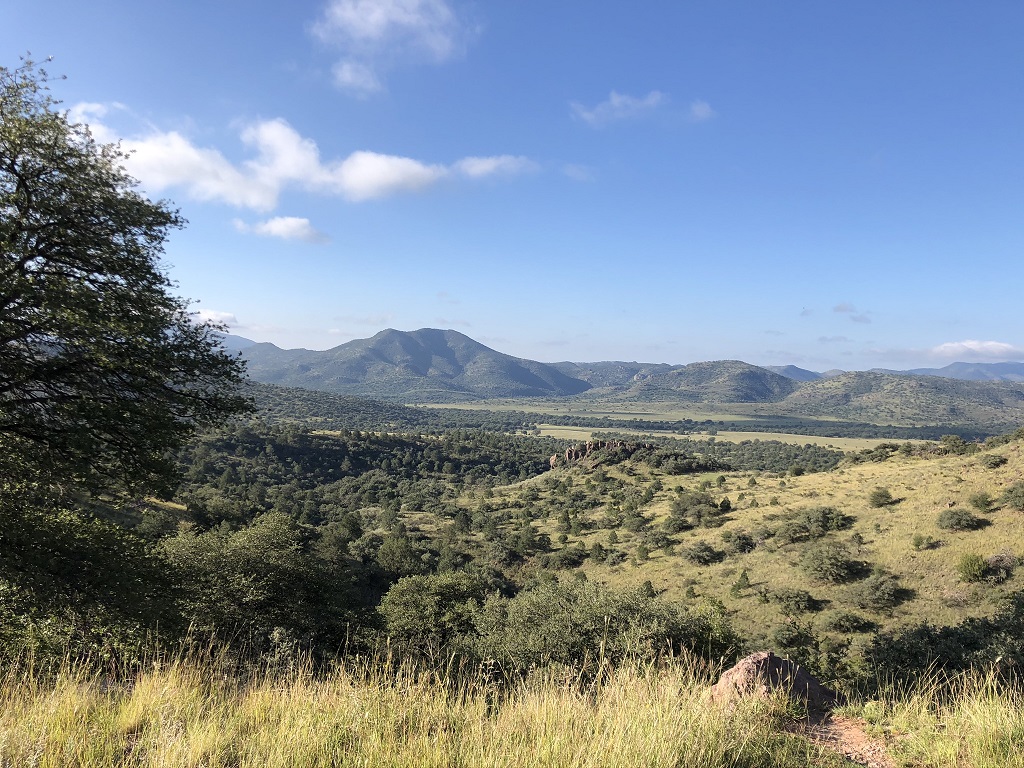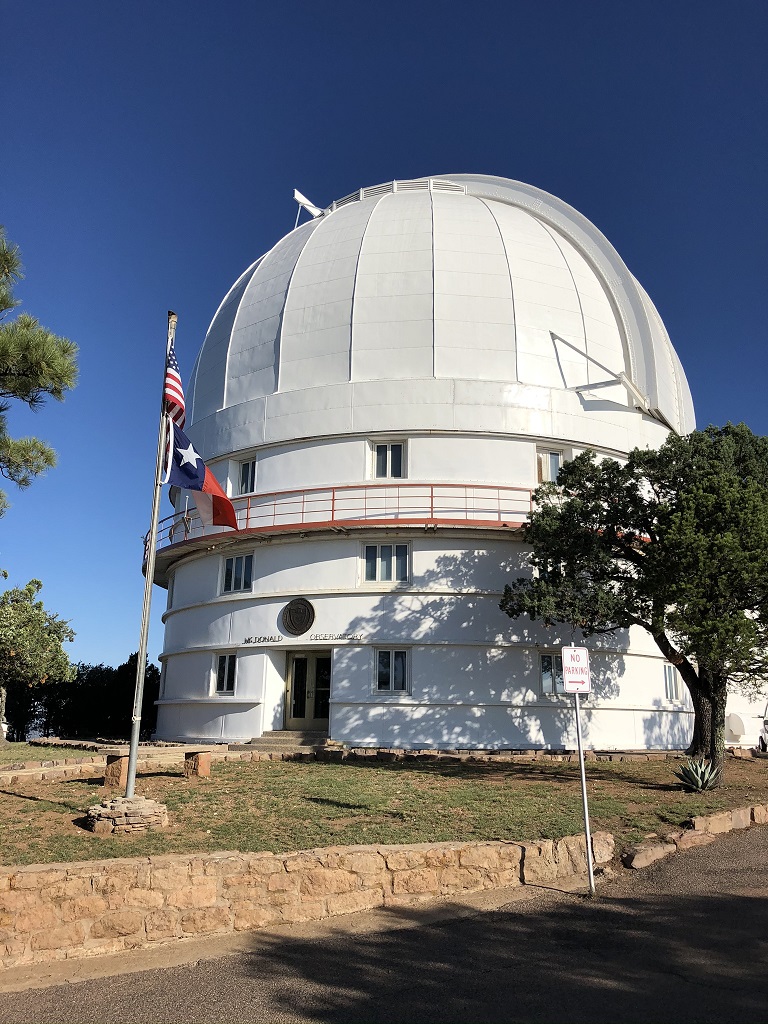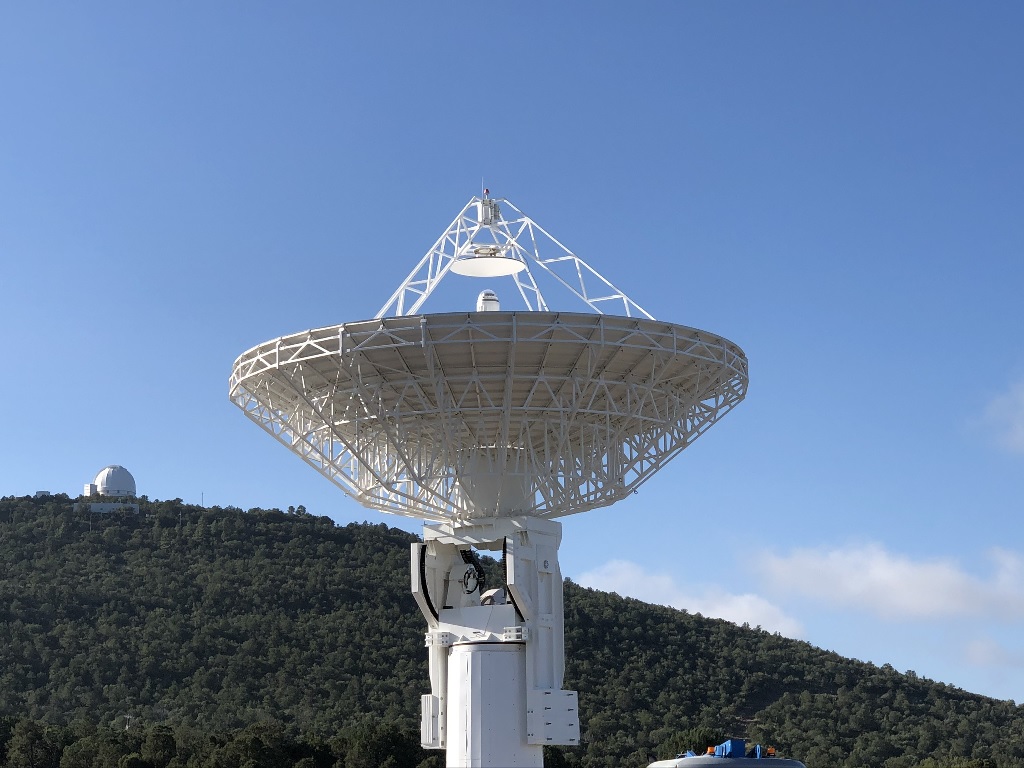 McDonald Observatory Visitor Center & Fort Davis Scenic Loop
Cyclists take on the Davis Mountains (outside Fort Davis) route to experience breathtaking views and thrilling descents. Today we will ride from the highest road in Texas which is adjacent to the world class McDonald Observatory that in January 2020 found the
 first Earth-size planet in a star's habitable zone, the range of distances where conditions may be just right to allow the presence of liquid water on the surface. We then end the day in 
Fort Davis. The region is said to be the most stunning scenery in all of Texas, earning the region the well-deserved nickname of The Texas Alps. Traffic is virtually nonexistent, and any drivers around swing wide to give cyclists lots of space. Take in the beautiful wildlife and enjoy your ride.   
Breakfast provided by the hotel each morning.
Bicycling Route: 
0 miles, staying at the hotel; or 17 miles, riding from the Observatory Visitors Center to Fort Davis or 21 miles, climbing up from the McDonalds Visitors Center to the two Observatories. [The route from the McDonald Visitor Center to Fort Davis is a gradual descent falling 1500 feet. For the optional steep climbing: the ascent is about 1500 feet over just about two miles.]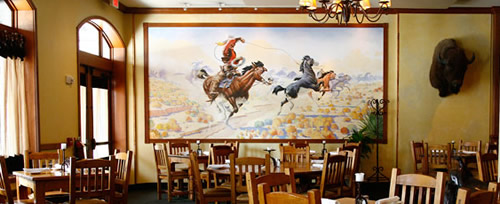 Reata: Legendary Texas Cuisine.
- "Reata Alpine remains a true destination restaurant" -
Pan-Seared Pepper Crested Tenderloin 

with Port Wine Sauce

Seasonal Penne Pasta with choice of Grilled Chicken Breast or Jumbo Shrimp.
Carne Asada topped with Reatas Cheese Enchiladas.
Sour Cream Chicken Enchiladas with Rice and Beans.
Reatas Chicken Fried Steak with Cracked Pepper Cream Gravy.
Martha's Vegetable Plate.
CF Burger with aged Cheddar Cheese on a Kaiser Roll.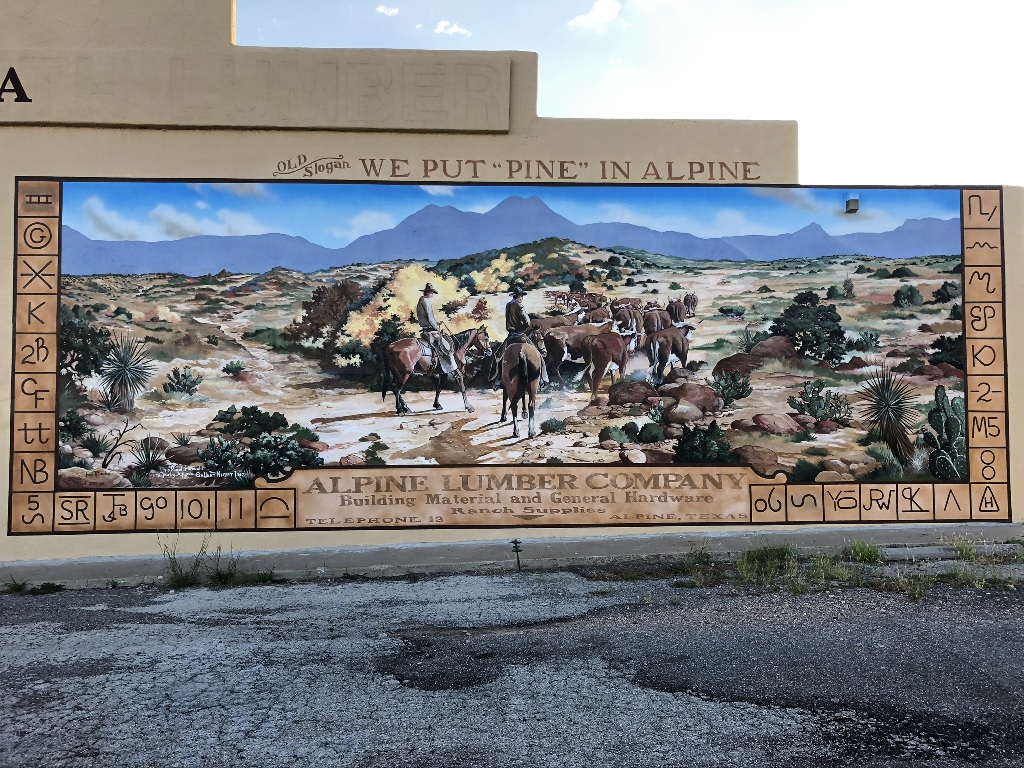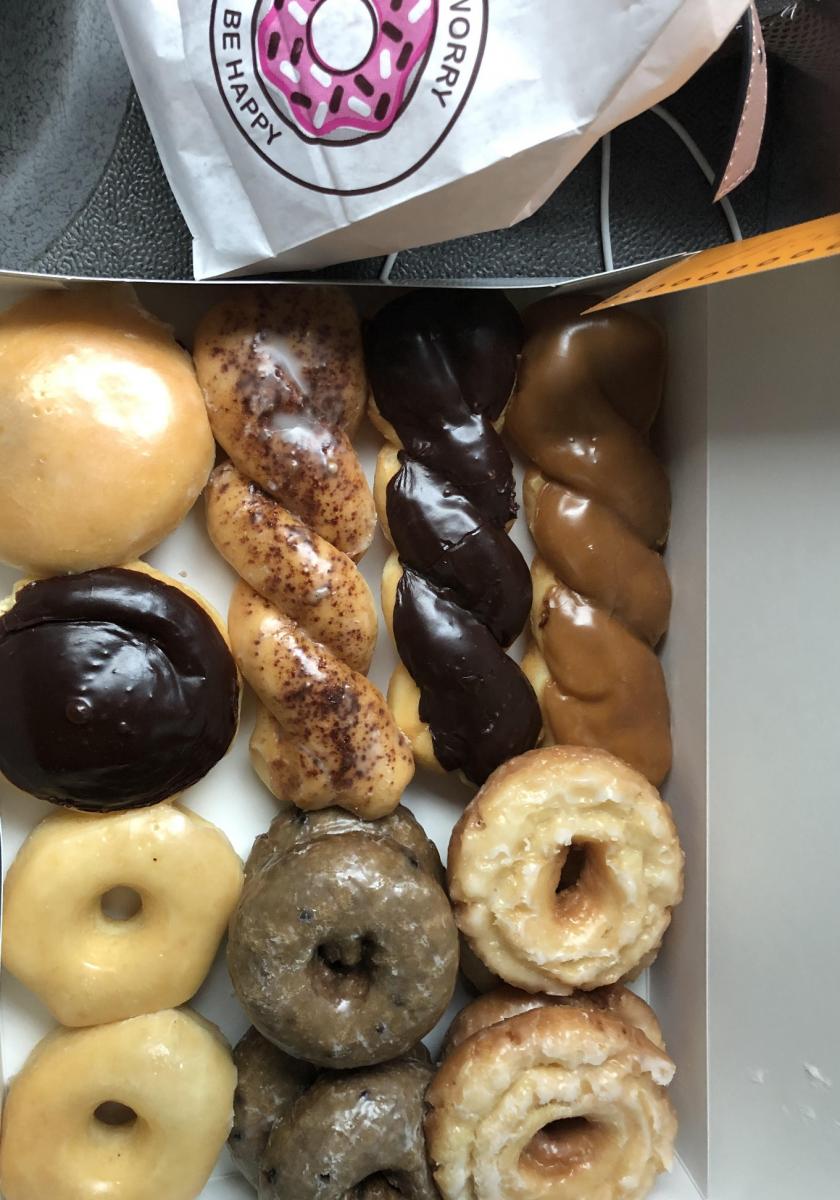 On the way out of town, if you have not yet had a chance, make one last stop at Baker's Dozen Donuts, which reportedly has some of the best doughnuts in Texas! (We can neither confirm nor deny how wonderful they are!)
Breakfast provided by hotel each morning
---
Please note all trip information is based on previous trips and/or contracted lodging and restaurants and is subject to change based on availability or specific trip needs.
Riders who are comfortable riding at least 10 miles per hour should have an enjoyable trip. The routes are primarily on low traveled, designated bike routes. Please see the daily routes descriptions for additional information. Of course, if a rider is tired or does not feel like riding, the SAG vehicle will transport the rider. All riders may ride at their own pace, slow or fast or anything in-between. 
Drive to the starting hotel: Hampton Inn, 2607 US-90, Alpine, Texas 79830; having your car at the hotel for the duration of the trip. Parking is free at the hotel.
Fly directly in Midland International Airport and Space Port, Texas (MAF) and then rent a car, driving 2 1/2 hours to trip start; or fly directly into El Paso International Airport, Texas (ELP) and then rent a car, driving 3 hours to trip start; or fly directly into San Antonio International Airport, Texas (SAT) and then rent a car, driving 5 1/2 hours to trip start.
For a little more adventure, take a train into town, where Southern Pacific started service in 1882. Of course, Alpine is now serviced by AMTRAK at the Alpine, Texas (ALP) train station in the heart of downtown. (About 1.5 miles from the hotel)
$200 to reserve your spot and the remainder due 45 days before the trip start.
Hotel lodging 

Ride Packets with Cue Sheets (directions)

Garmin/GPS routes to download 

Google Maps routes for your iPhone or Android Phone

Fully sagged including van transportation and rider assistance.

Breakfast each morning

Happy Hours (BYOB) on selected evenings

Dinner with the group three evenings (see above)

Great riding, scenery, fun and enjoyment!
Most participants bring their own bicycles

To ship your bike, we would suggest using shipbikes.com or bikeflight.com for shipping. To ship your bike to the hotel: 

Hampton Inn

, 2607 US-90, Alpine, Texas 79830

If you fly, most major airlines including Delta, American, United and Alaska Air now waive the oversize fee for bicycles (sporting equipment) and just the standard luggage fee applies. Please contact your airline for all the details.
Weather in March in the Alpine, Texas area: