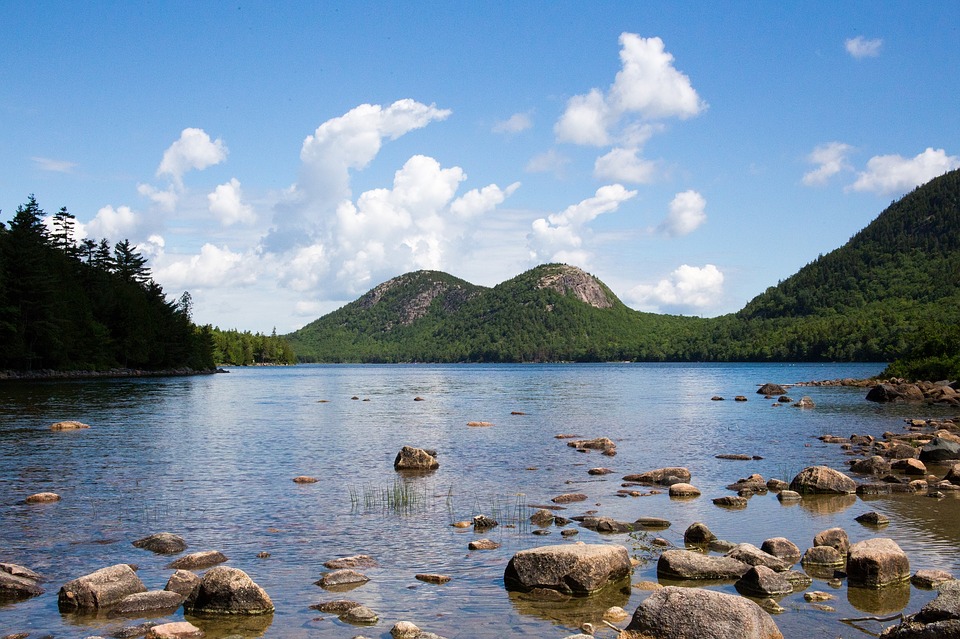 Come join us on every cyclist's dream vacation, traveling through the most amazing views of coastal Maine or as Travel and Leisure magazine calls Maine, "New England's crowning gem!"

We start in the Saco & Kennebunkport area. New Englanders have enjoyed this coastal Maine region for years.

On our first day of riding, we 

explore the 

Acadia National Park Loop Road, the ride that every cyclist in the area has completed and is the most beautiful ride in Maine. After the ride, we have plenty of time to explore Bar Harbor with its hundreds of shops, restaurants and activities

 before spending two nights in Bar Harbor, the most vibrant port city in Maine.

The next morning we wake and spend a second day in Bar Harbor or drive to the famous Schoodic Peninsula for an optional bike ride that bicyclists in Maine consider a hidden sanctuary

The following day our adventure takes us to the city of Rockland, which probably has the most museums per capita of any city in the world. Spend the day enjoying the museums or we ride the recommended state of Maine bike route through the seaside areas, seaports, farmland and beaches.

We wake-up the next morning and travel to Portland. named one of "The Most Beautiful Towns in America" by Conde Nast Traverler in 2019. We take Portland's bike path and ride a combination of bike paths and designated bike routes all the way to Kennebunk, traveling through forests, marshes, ocean views and farmland.

Our final day of riding takes us to and along the beaches of Kennebunk, as well as through the thriving Kennebunk downtown with its shops and restaurants.

Overall, we bike the best bicycle routes and experience why Maine is one of the most popular bicycling destinations.
Day 1, Saturday - September 5, 2020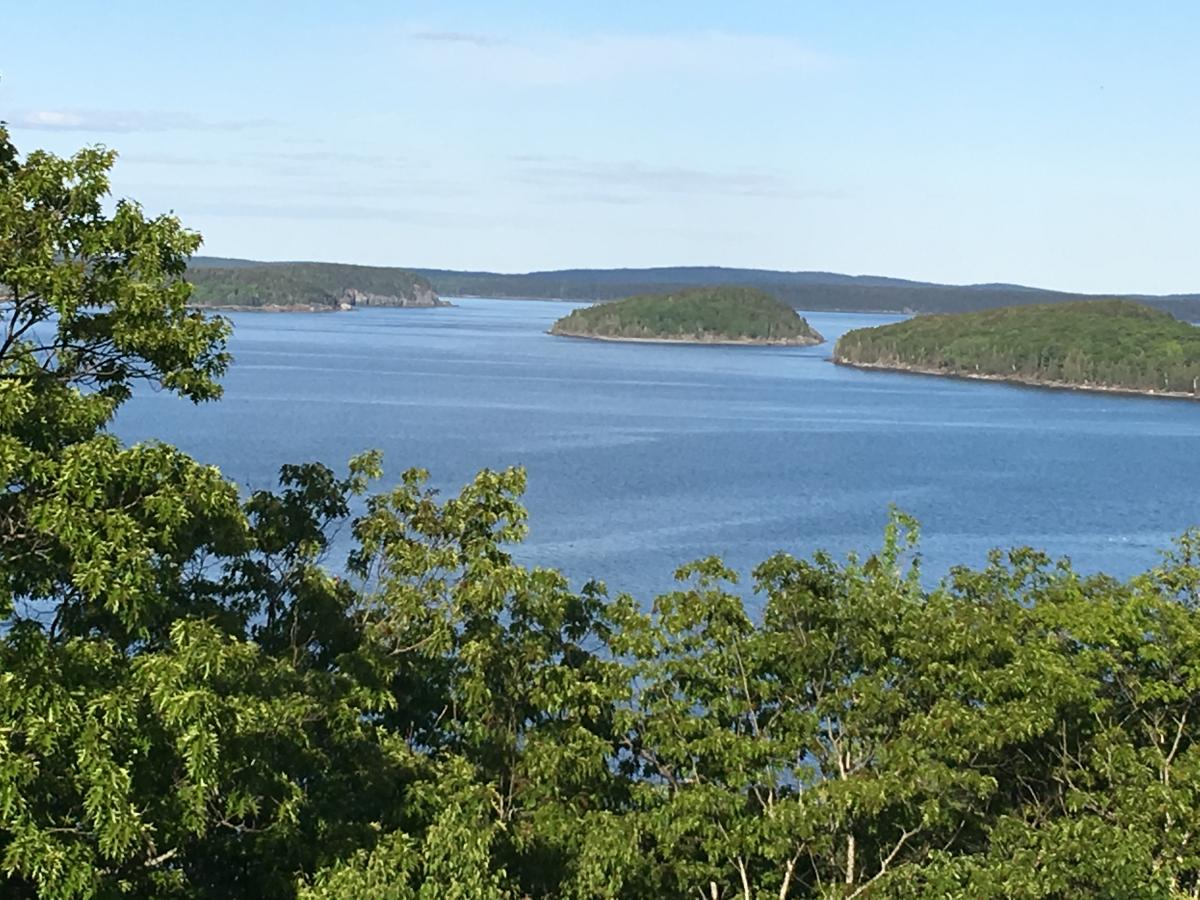 We start our journey in the Saco and Kennebunkport area. New Englanders have enjoyed this quiet coastal Maine town for years. Our dinner will be overlooking the water as we transition into the small town atmosphere that permeates Maine. The welcome meeting is tentatively schedule at 4:30pm at the hotel.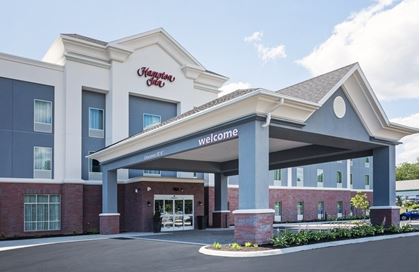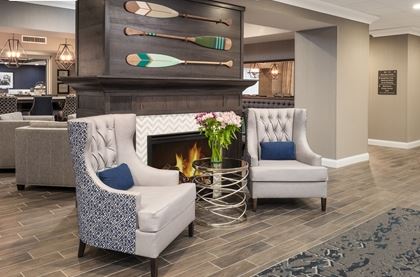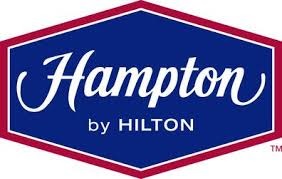 (Internet, fitness room, pool, coin laundry and hair dryer)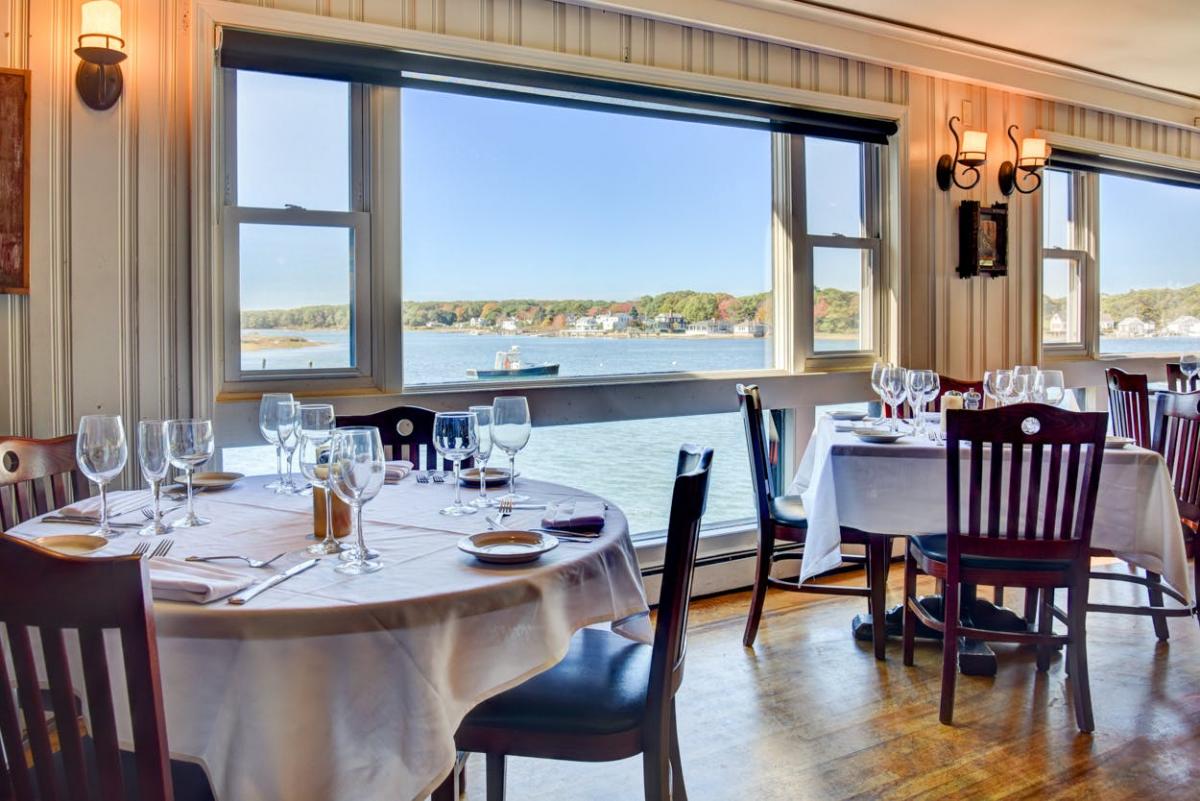 Pier 77 Restaurant
Pan Seared Atlantic Scallops – Fresh Atlantic scallops served with creamy mashed potatoes and organic baby bok choy drizzled with house made black bean vinaigrette.

Lobster Roll "Pier 77 Style" – Succulent fresh Maine lobster meat tossed in our house made mayonnaise dressing and piled high in a buttery toasted bun with house made potato chips.

Spaghetti Bolognese – Our Savory tomato and meat sauce is simmered and slow cooked with a combo of top choice ground beef, pork, veal and pancetta then gently mixed with dente spaghetti.

House Brined Pork Chops – House Brined Pork Chops served with roasted trio colored cauliflower blue cheese and walnut potatoes and a berry sauce.  

Eggplant Artichoke Spheres – House made Eggplant-Artichoke spheres served with cheese and Porcini mushrooms. Tortellacci and a basil marinara sauce.
​Day 2, Sunday - September 6, 2020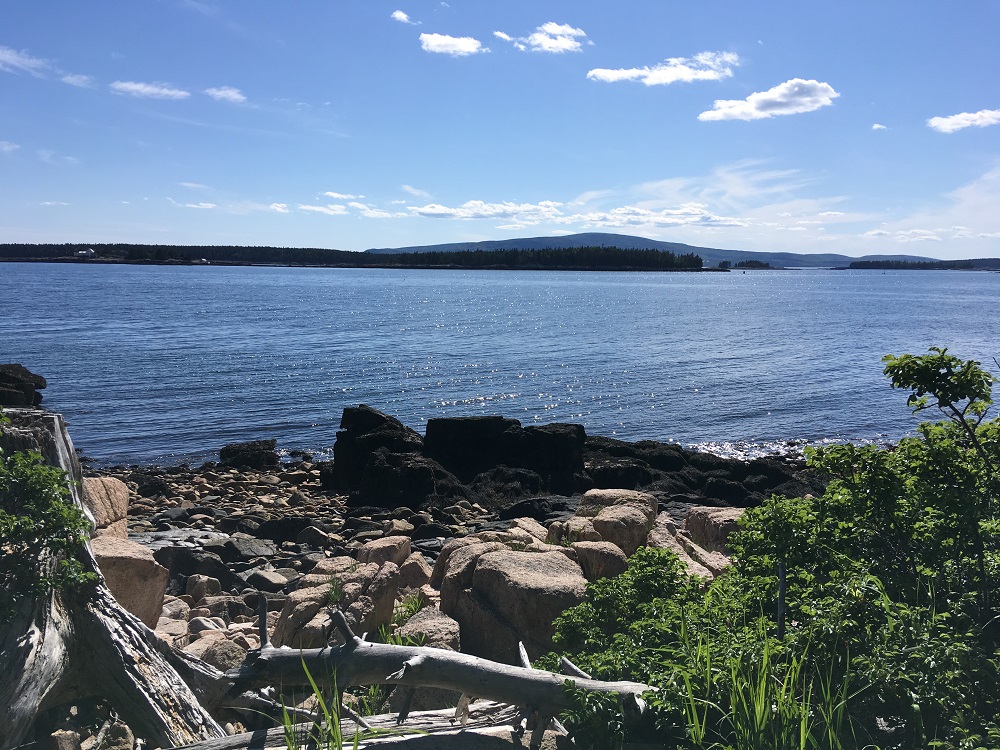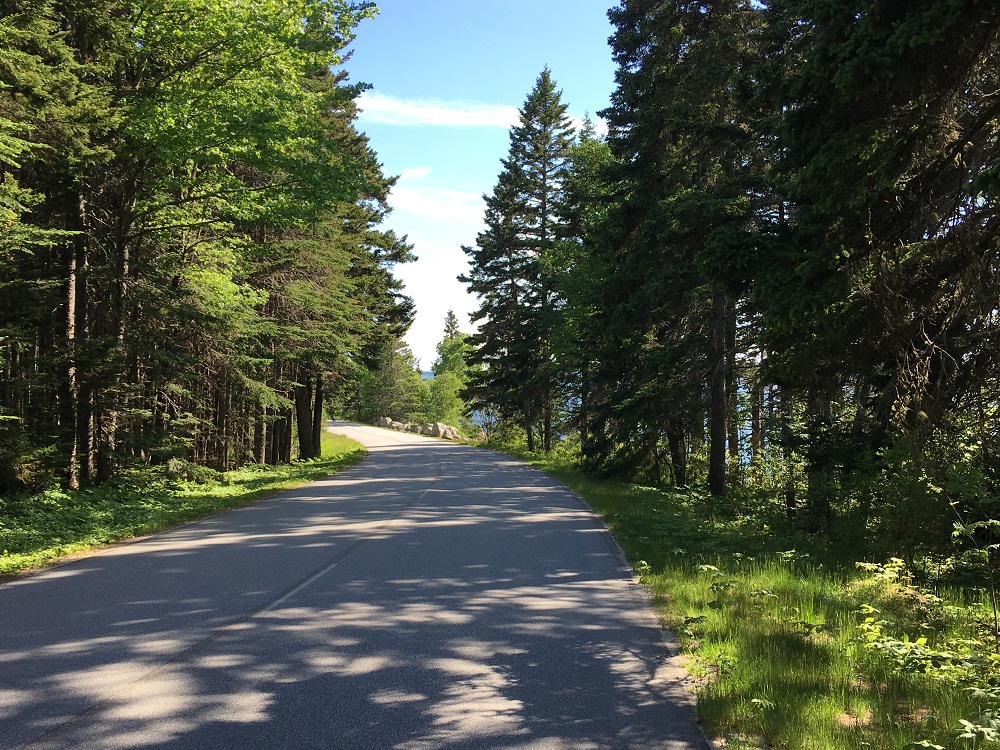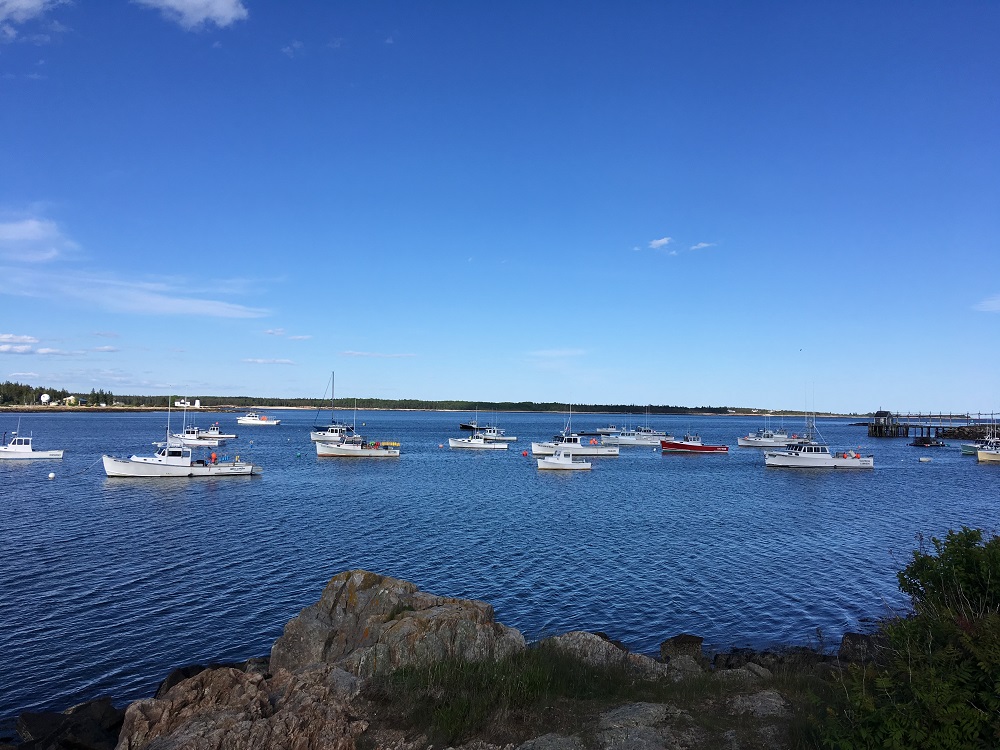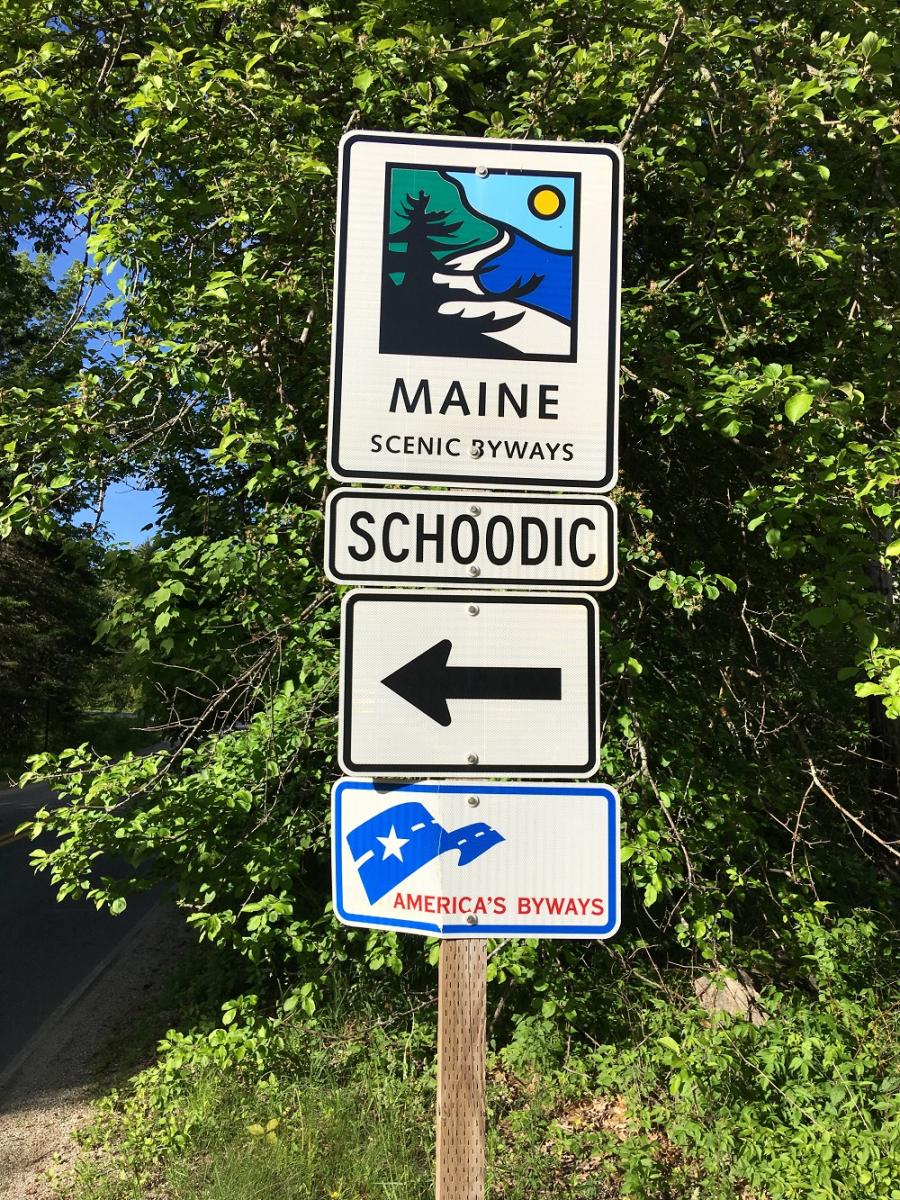 Acadia National Park's Park Loop Road & Bar Harbor
Sunday we will drive to Acadia National Park next to Bar Harbor, which was named one of the 10 Prettiest Coastal Towns of Maine by New England Today and if you ask Travel and Leisure, it is one of the best places to bike in Maine! We will leave the hotel on our bikes and be in the park within minutes as we ride on the Park Loop Road in Acadia National Park on Mount Desert Island. The route connects the beautiful lakes, mountains, forests and rocky coast. Park Loop Road construction began in 1922 and continued through the 1950s and was partially financed by John D. Rockefeller, Jr. We will take our time and enjoy the sights, nature and scenery. We will keep an eye out for wildlife in the early morning. After the ride, we have all afternoon and evening to experience all Bar Harbor has to offer, including an optional Lulu Lobster Boat Ride ($35) hosted on the only traditional downeast-style lobster boat as we watch lobster fishing, which goes on all day; witness the seals at Egg Rock Lighthouse and view other sights from the comfort of the boat or take in shops, restaurants and other activities such as kayaking or paddle boarding that Bar Harbor has to offer.
Breakfast provided by the hotel each morning
Bicycling Route: 0 miles, staying at the hotel; or 20 miles, riding in Acadia National Park Loop Road, the most popular bicycling area in Maine. [
The route is a combination of flat areas and rolling hills.]
Lodging: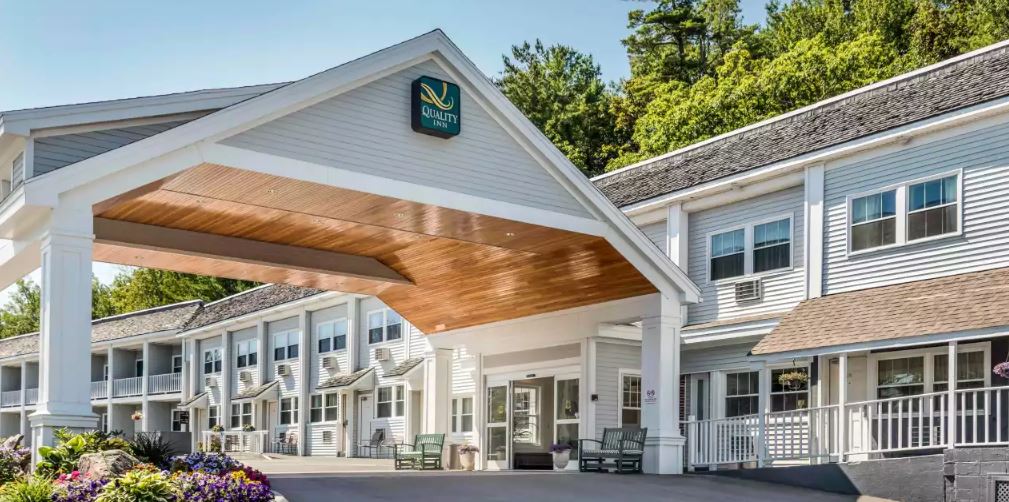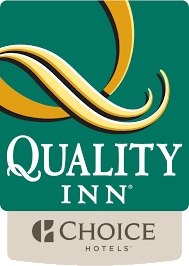 Quality Inn
(1st of 2 nights)
- walking distance to the harbor & downtown restaurants and shops -
(Internet, Olympic size swimming pool & whirlpool/hot tub)
On your own; numerous downtown and harbor area restaurants and all within walking distance from the hotel
Day 3, Monday - September 7, 2020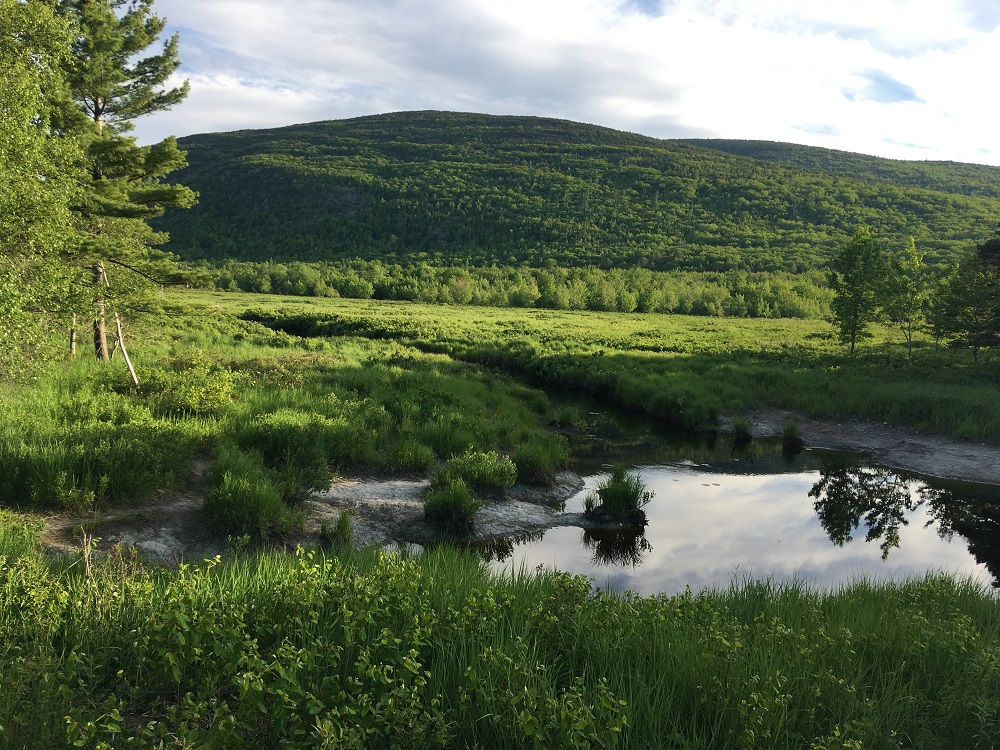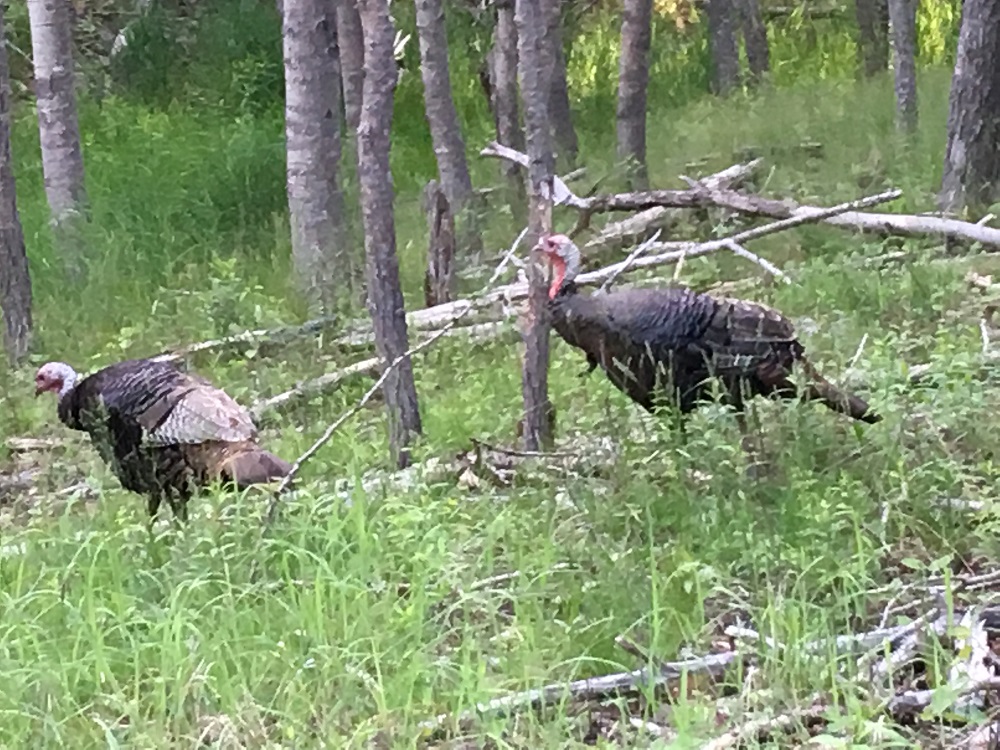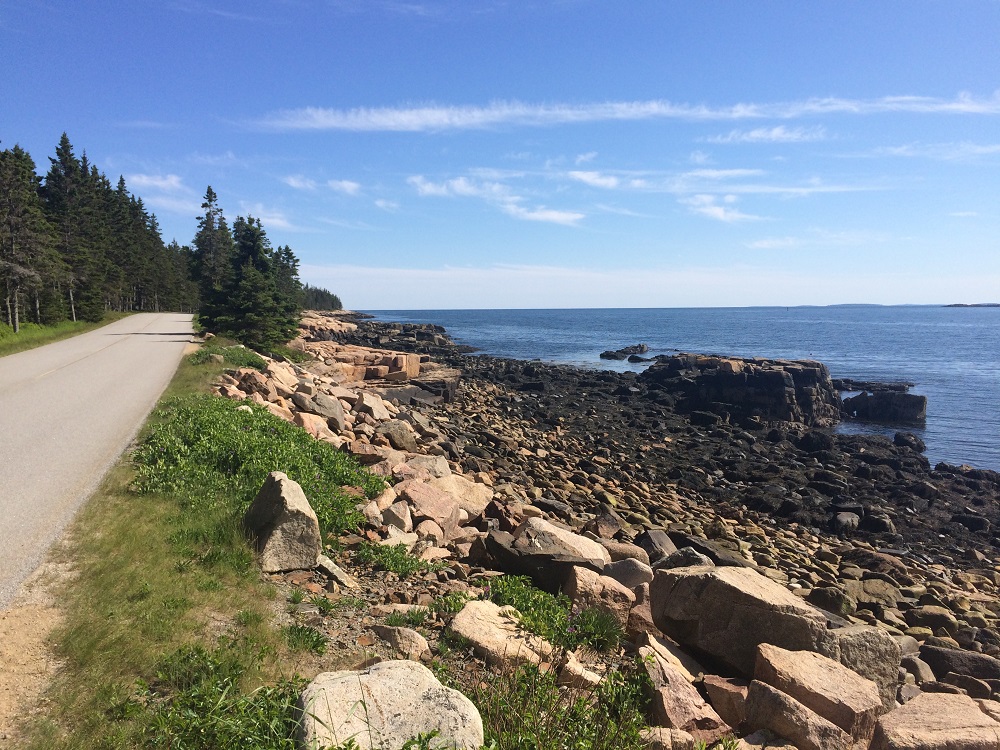 Free Day or Acadia National Park's Schoodic Peninsula
Monday experience a Free Day. We will spend a second day in Bar Harbor to explore the city or the Southern part of Acadia National Park on your own. Another option is to take the SAG vans to Schoodic Peninsula and ride on the Schoodic Peninsula on your own. Acadia National Park on the Schoodic Peninsula in Maine is the only part of the park that is located on the mainland. It shares geological features with the rest of Acadia National Park, but is more secluded with less commercial development. This is a favorite location for cyclists, since it is less traveled with plenty of places to stop along the ride to take pictures and enjoy the views of the ocean along the one-way route within the National Park. For those who want to enjoy a bite to eat, there is the Pickled Wrinkle restaurant where we will park for the day that is a local favorite and is the perfect atmosphere to rest and eat. 
Breakfast provided by the hotel each morning.
Bicycling Route: "Free Day" to ride on your own. 0 miles, staying at the hotel; or as an option we are taking the vans and trailers to the Pickled Wrinkle for people who would like to ride on their own in the Schoodic District of Acadia National Park: 11 miles, on Maine route 186 and Loop Road within the park; or 21 miles, riding Loop Road and then proceeding to the working lobster wharf of Corea. Please note: This is an optional and independent ride. Due to National Park restrictions, we cannot offer SAG support within the Schoodic Peninsula of Acadia National Park. We are only offering transportation to near the park. [The route is flat within the park with some rolling hills on Route 186 and the longer distant options.]
Lodging: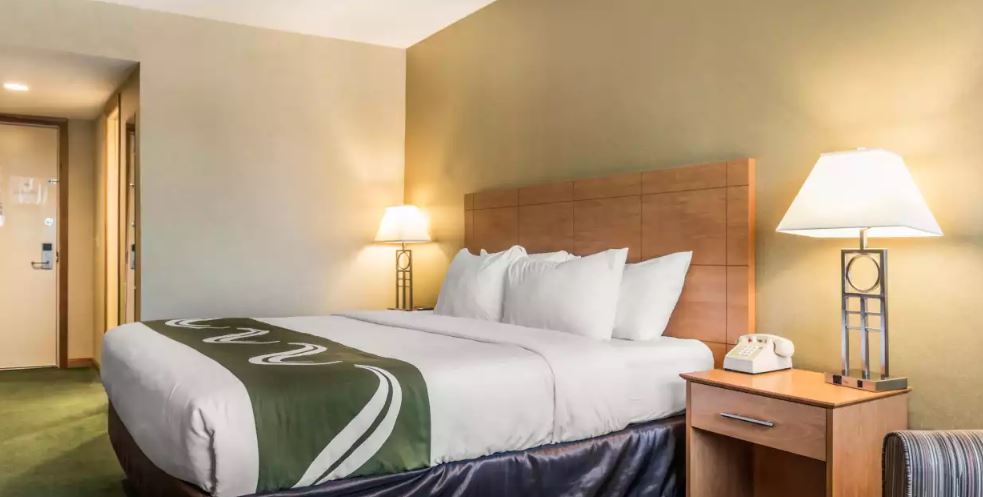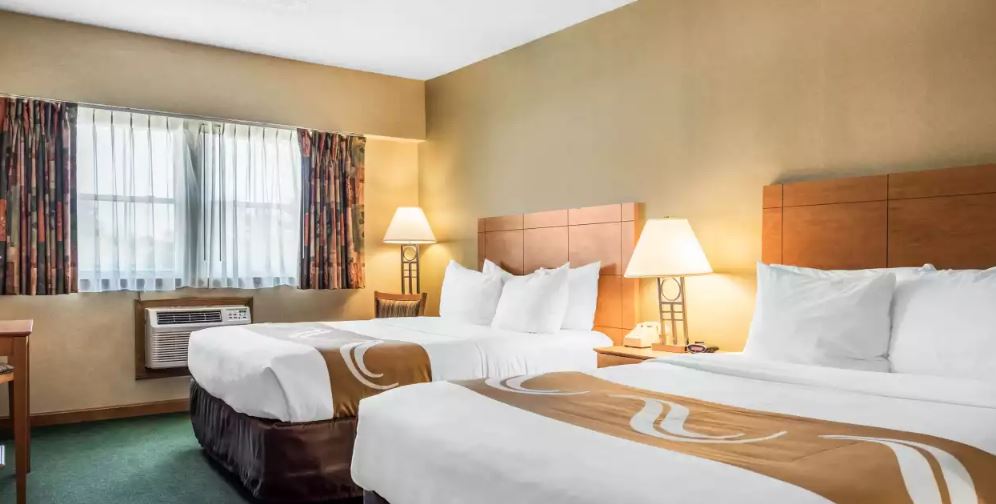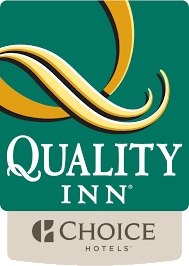 Quality Inn
(2nd of 2 nights)
- walking distance to the harbor & downtown restaurants and shops -
(Internet, Olympic size swimming pool & whirlpool/hot tub)
On your own; numerous downtown and harbor area restaurants and all within walking distance from the hotel
Day 4, Tuesday - September 8, 2020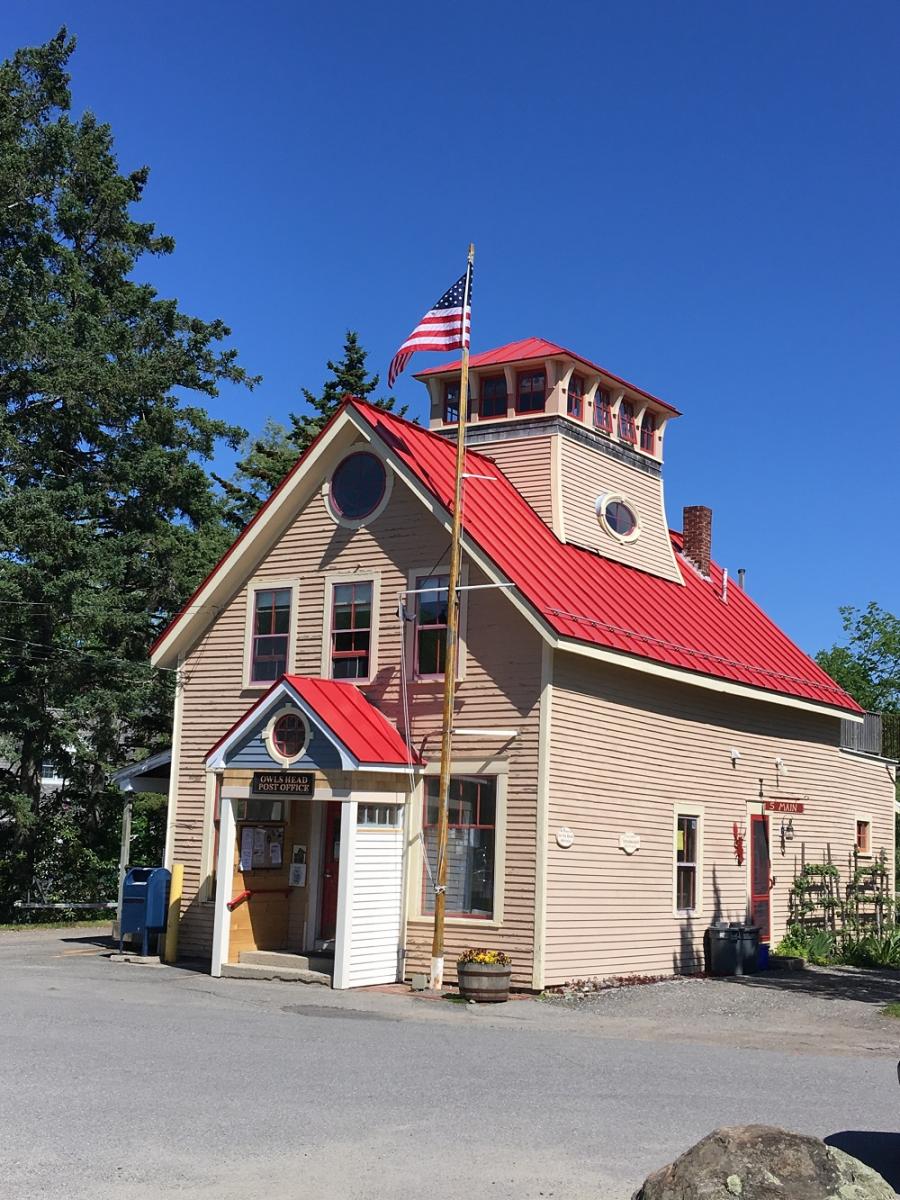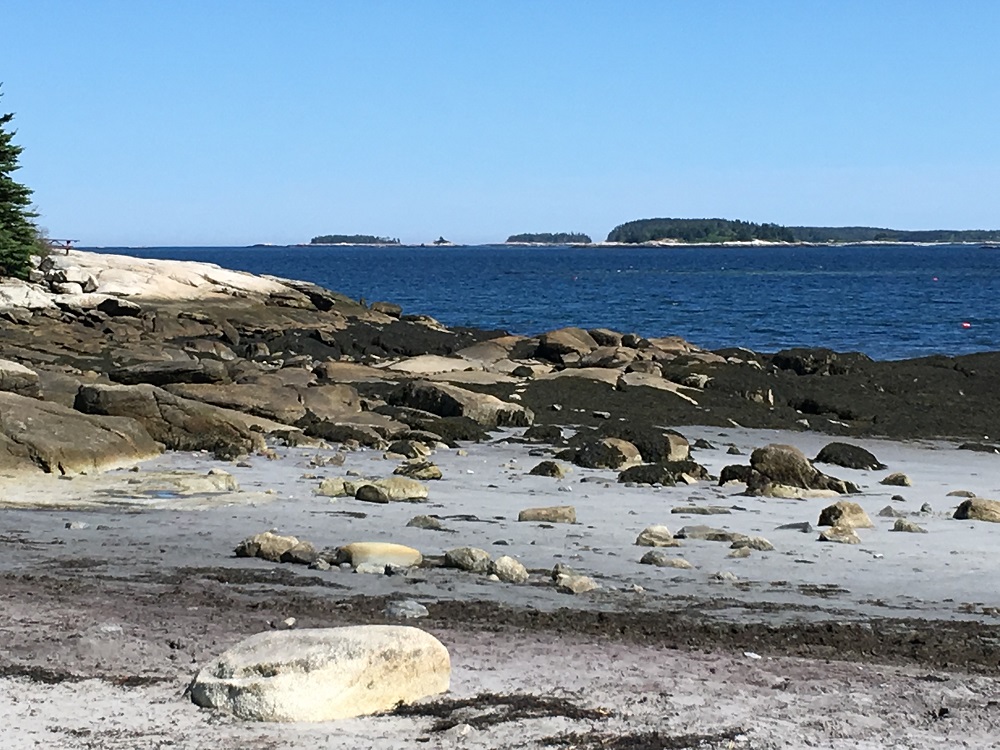 On Tuesday we proceed to Rockland, a beautiful coastal town with historic roots in Mid-coast Maine alongside the Penobscot Bay. The city is known for its lobster fishing as well as its deep protected harbor. Few people outside the art world realize that the town of Rockland is home to many world-famous art galleries. The seaside city features many small shops, including coffee shops, book stores, art stores, restaurants and organic markets. The area borders Penobscot Bay known internationally for its recreational sailing. Finally, Rockland has the most museums for any city its size, including the Farnsworth Art Museum, the Maine Lighthouse Museum, the Sail Power and Steam Museum and the Owls Head Transportation Museum. In addition to all the sights in Rockland there is also the State of Maine recommended bike route that will take us to and along the coastline, through farmland and forests and overlooking vast portions of the seaside. Some of us will ride to the various museums while other of us will enjoy the bike ride south and east of the city. Either way we will all meet up in the evening at Archer's on the Pier restaurant for a group dinner in the evening. On a side note, the owner of Archer's beat Bobby Flay in a cooking contest!
Breakfast provided by the hotel each morning.
Bicycling Route:
0 miles, taking the SAG vehicle to the next hotel; 40 miles, riding south and east of Rockland. [The route has rolling hills.]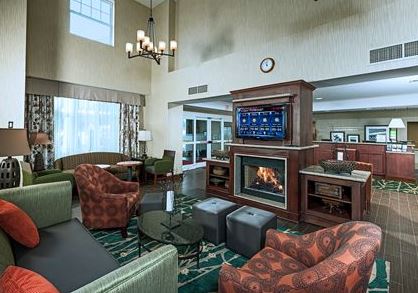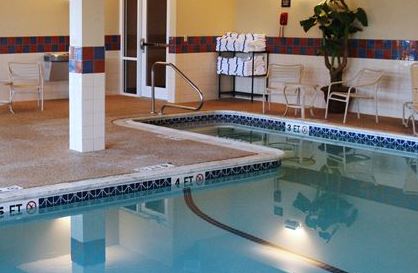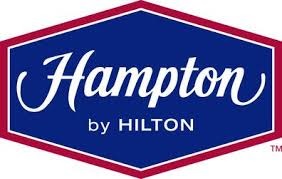 - Across the street from hotel is a local's favorite ice cream spot -
(Internet, fitness room, pool, coin laundry and hair dryer)
Dinner: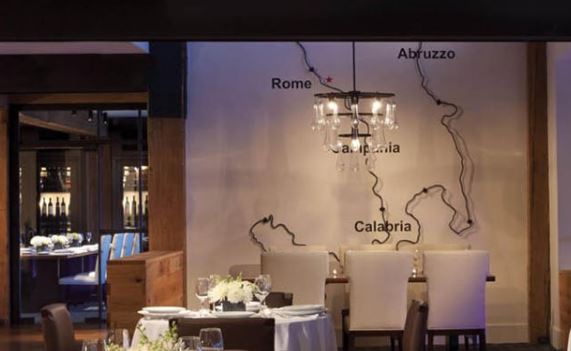 Chicken Parmigiana – Pomodoro Sauce, Fresh Basil, Melted Fontina, Tagliolini. 

Lobster & Crab Ravioli – Sauteed New England Lobster, Roasted Butternut Squash, Sundried Tomatoes, Baby Spinach, Lobster Burro.

Hook and Line Caught Haddock – Ancient Grain Polenta, Italian Bacon, Baby Vegetables, Charred Lemon Zest  Italian Parsley, Extra Virgin Oil.

Steak Frites – Marinated Grilled Sirloin, Hand-cut Italian Frites, Brushetta Tomatoes, Crema di Balsamico.

Hearth Baked Vegetable Lasagna – Grilled Local Squash, Exoctic Mushrooms, Eggplant, Roasted Tomatoes, Spinach Leaves, Local Ricotta, Asiago Fonduta, Hand Cut Pasta, Basil Pesto
Day 5, Wednesday - September 9, 2020
​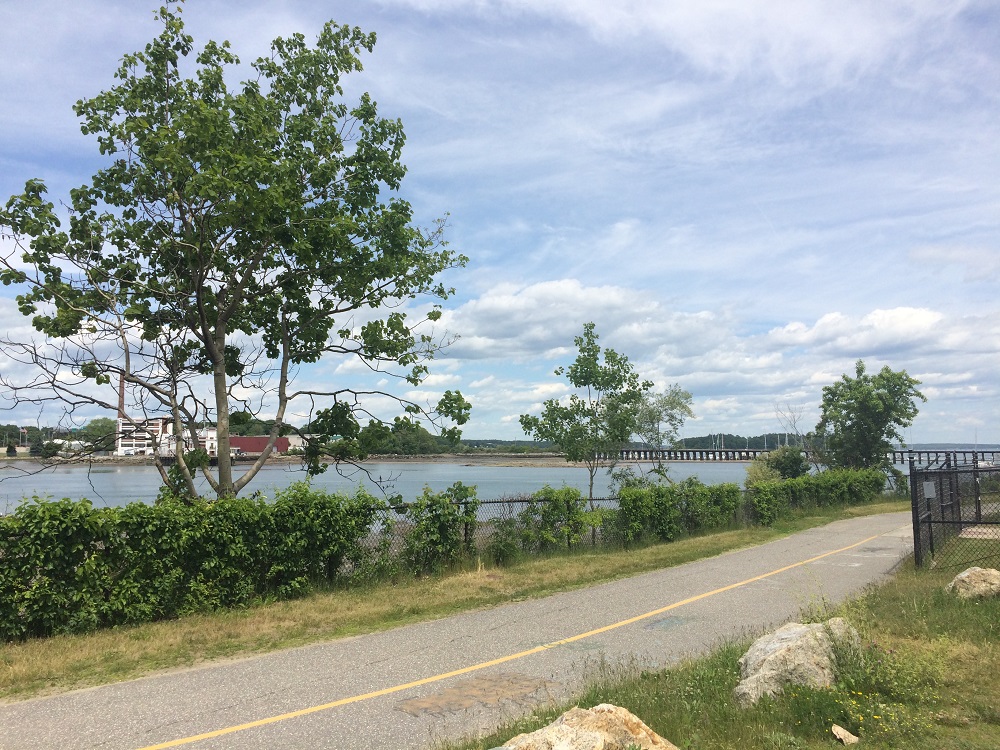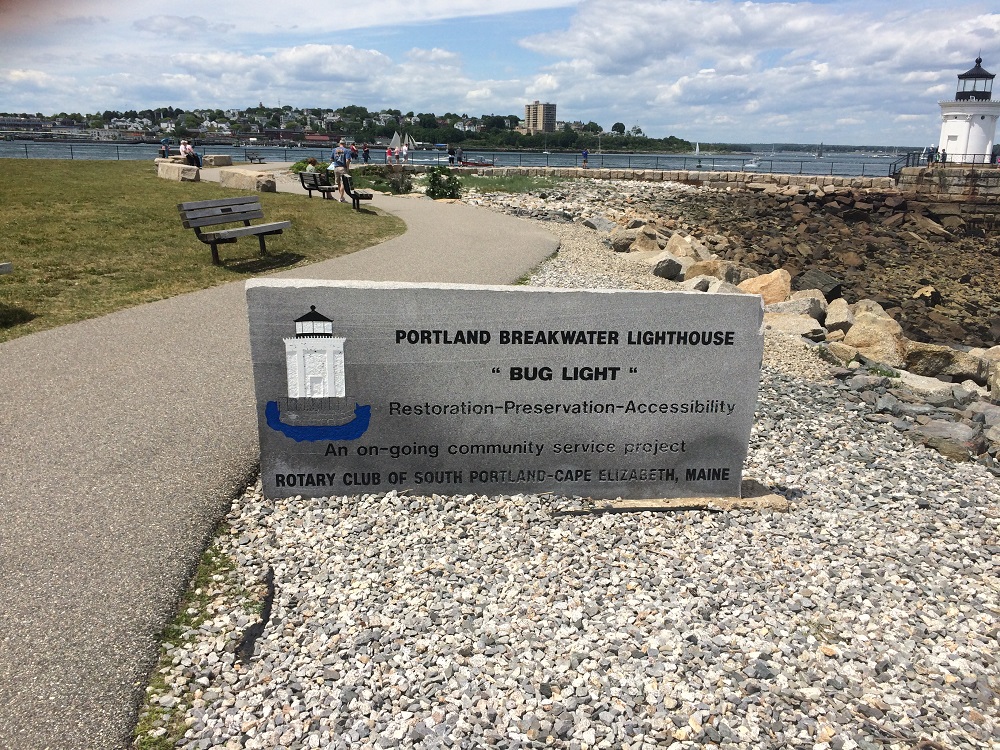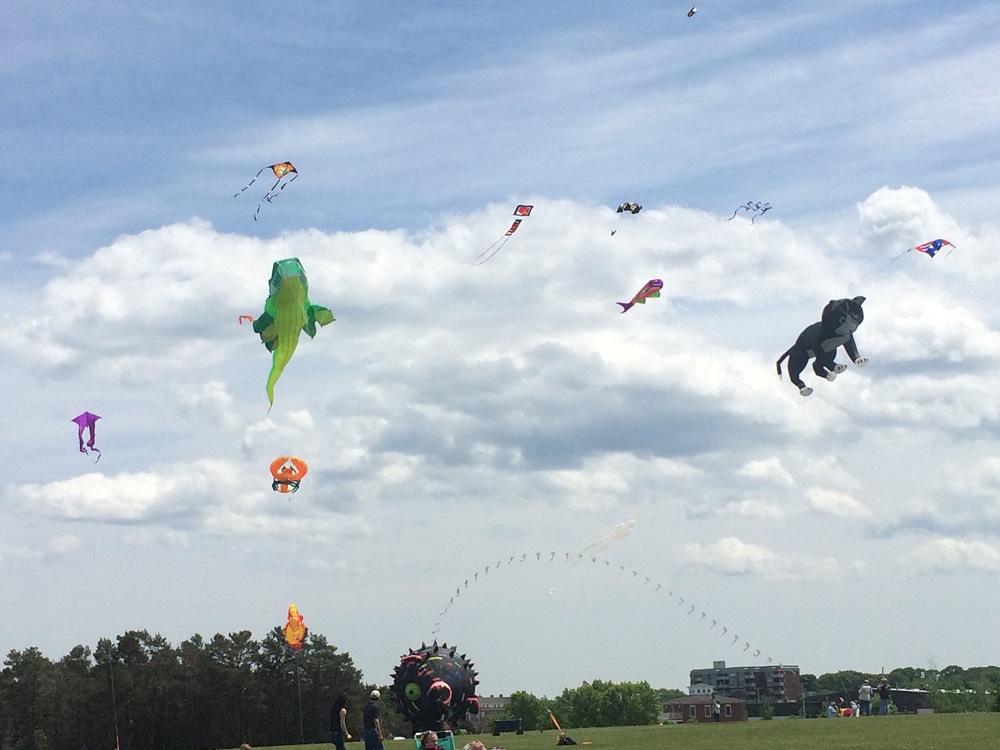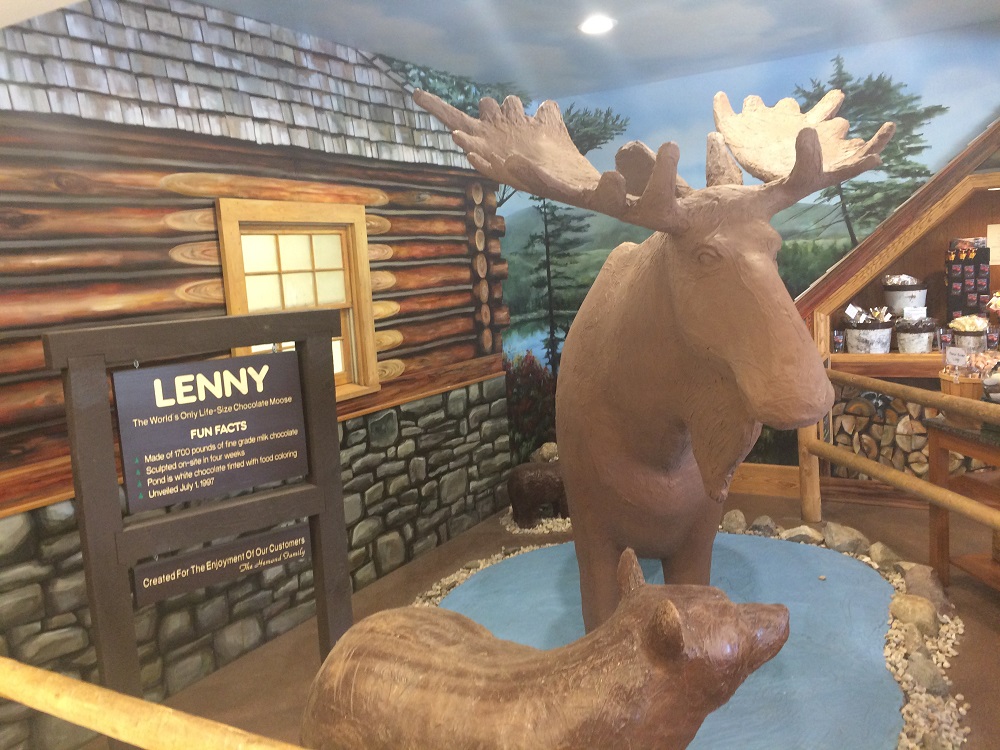 Portland & The Eastern Trail Greenway
On Wednesday, we ride from the downtown, next to the water bike path of Portland, the largest city in Maine with a population of 67,000 after driving to the city from Rockland. After bicycling through leaving downtown, we will venture to Bug Light Park and the 

Portland Breakwater Lighthouse, which was built in 1875 and is one of Maine's most ornamental lighthouses, designed from an ancient Greek monument and built with plates of cast iron. It is dubbed "Bug Light" due to its small size. Also, this is one of the premier locations for giant size kite flying. We proceed after the park on bike paths and then join U.S. Bicycle Route 1 until the recommended route splits. For those riding hybrid or wide tire bikes the primary option is to take The Eastern Trail multi-use Greenway almost all the way back to the hotel with only a little road riding around the city of Sacco, traveling through forests, marshes and grasslands. The other option and the recommended route for road bikes is zigzagging through forests, green lands and coastal views on the way to the hotel. Either route lets us experience the feeling of how people in Southern Maine love to bicycle, as we pass numerous local riders on each route. Also, we will pass by the only full size moose and bear made totally out of chocolate!
Bicycling Route:
0 miles, taking the SAG vehicle to the next hotel; 40 miles, riding from Portland to Kennebunk on a combination of bike paths, designated bike roads and then on crushed gravel bike paths (we recommend a hybrid or wide-tire bike for this option); or 54 miles, riding from Portland to Kennebunk on a combination of bike paths, and designated bike roads  [The route with crushed gravel path is basically flat. The route for road bikes also has rolling hills.]
Breakfast provided by the hotel each morning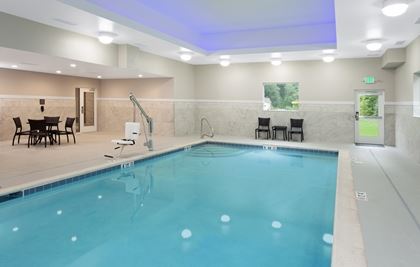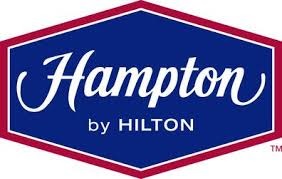 (Internet, fitness room, pool, coin laundry and hair dryer)
Day 6, Thursday - September 10, 2020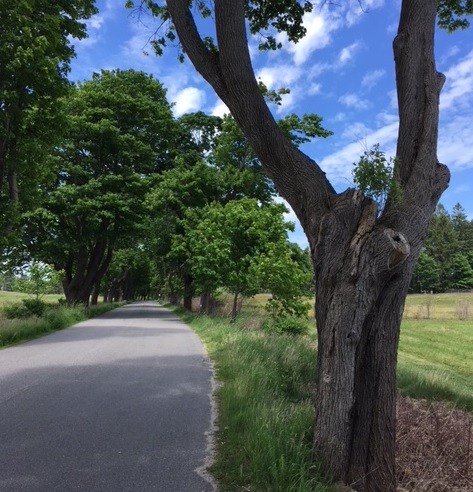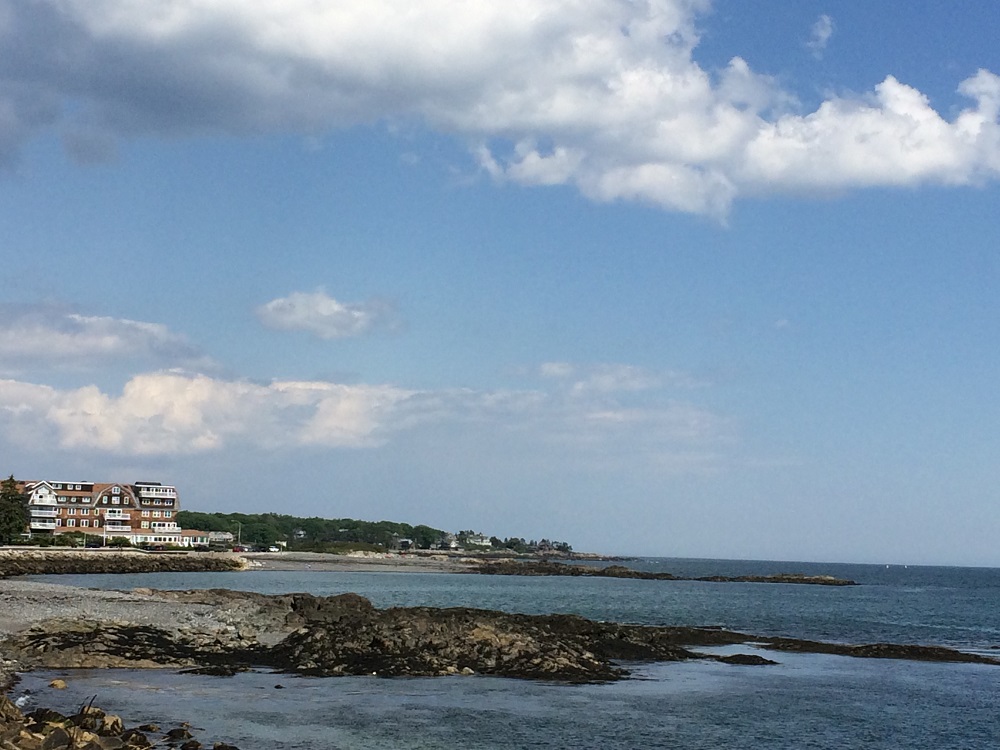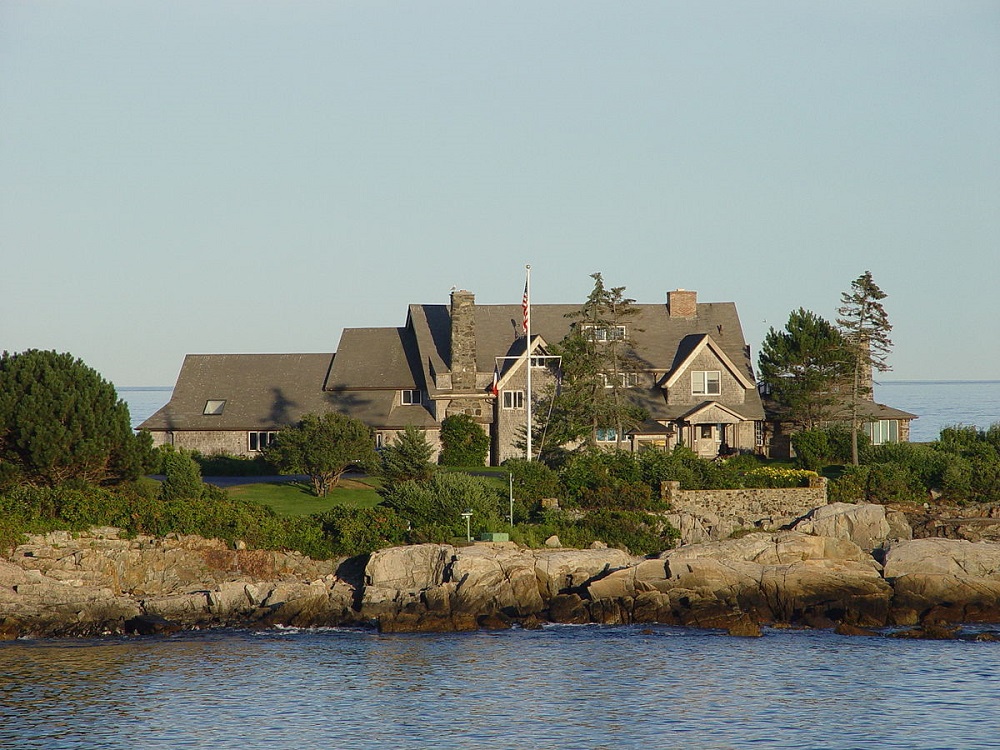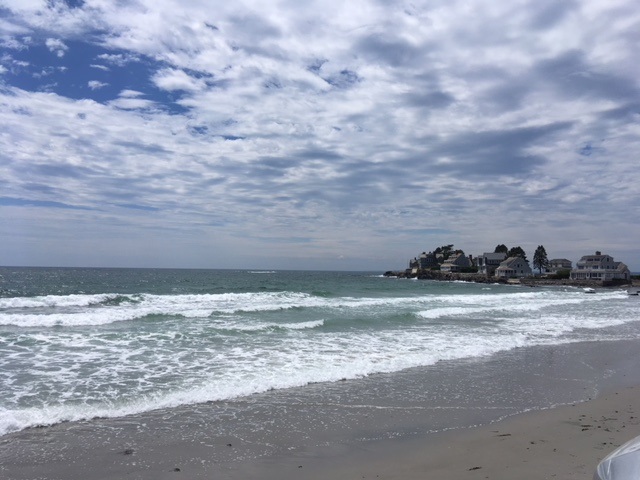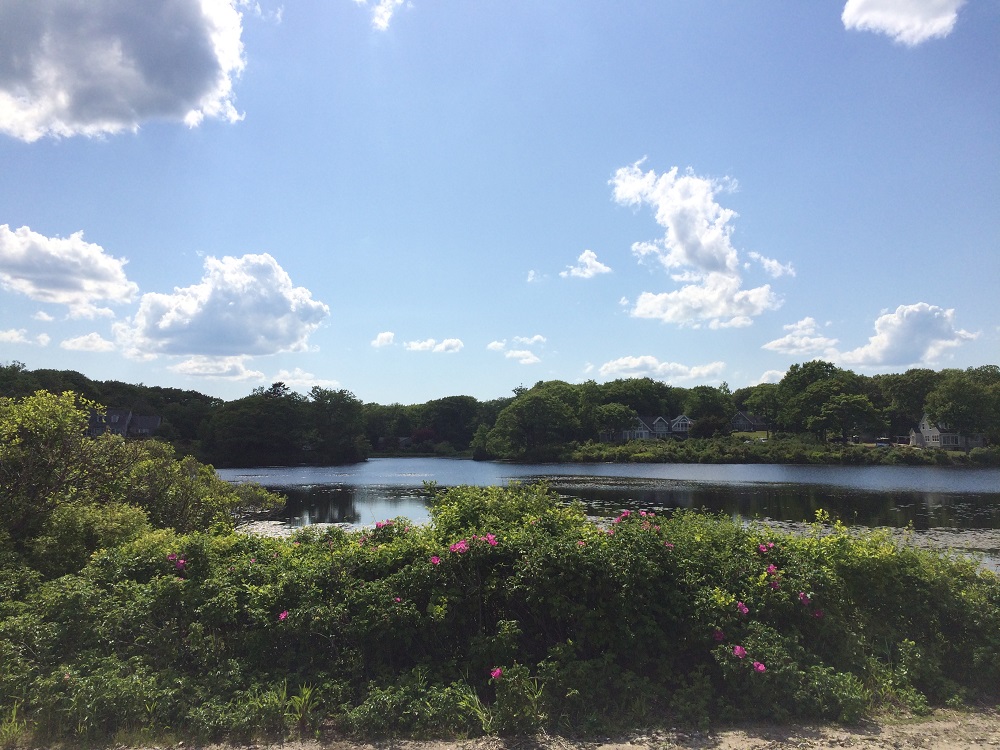 We ride around and through Kennebunk and the beach shores. If we get hot, we can stop and enjoy one of the beaches, which line the Kennebunk area. We of course can also grab a unique ice cream at Rococo Artesian Ice Cream, the number one rated ice cream shop in Kennebunk. While in this area, we can take in the small boutique shops, art galleries or restaurants. Visiting "Kennebunks" (that is how the locals say it) we may even see a celebrity, if we ride slowly. Celebrities rumored to sneak off to the Kennebunks
 include Taylor Swift, Quentin Tarantino and Billy Joel as well as the vacation home of 
both the first and second President Bush. In fact we will even ride by the Bush compound. 
We will be traveling in style!
 Kennebunk is a very popular getaway, an unforgettable summer vacation spot and a great place to ride!
Breakfast provided by the hotel each morning.
Bicycling Route:
0 miles, stay at hotel; or 25 miles, riding in and around Kennebunkport. [The route is basically flat with some rolling hills.]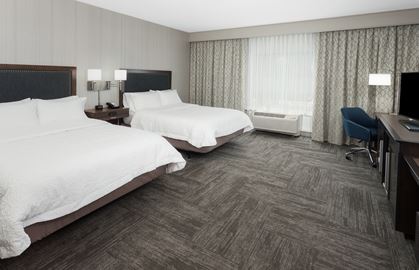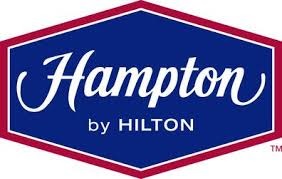 (Internet, fitness room, pool, coin laundry and hair dryer)
Dinner:

Billy's Chowder House
Garden Salad - mixed greens topped with cucumber, grape tomato, green bell peppers, red onion, kalamata olives, white cheddar cheese and diced dill pickles
Billy's Signature Clam Chowder - Award Winning
New York Strip - hand trimmed, 10 oz lean choice beef, cut daily and flame-broiled.

Grilled Chicken Breast - tender chicken breast prepared with Billy's exclusive herb blend or your choice of plain, bbq, cajun or teriyaki style.

Fish Tacos - three soft taco shells with lightly spiced fried haddock, pico de gallo, chopped lettuce, shredded mozzarella with chipotle sauce on the side.

Fried Shrimp

- fresh shrimp, hand breaded and cooked to perfection.

Stuffed Haddock

- baked north Atlantic haddock filled with Billy's signature seafood stuffing.



Day 7, Friday - September 11, 2020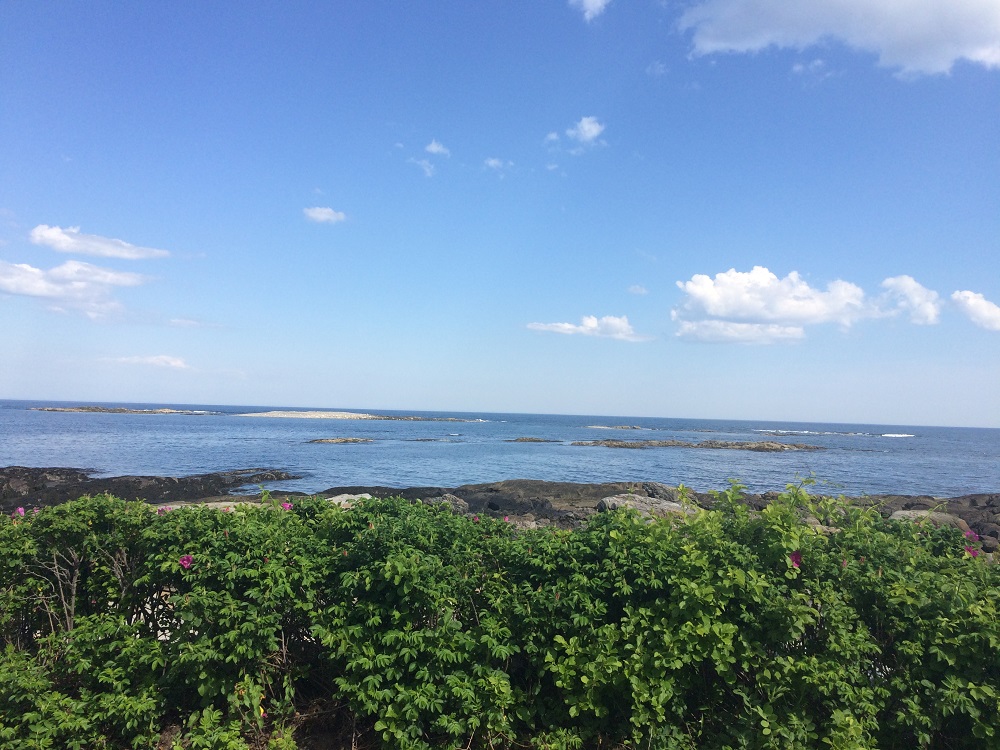 Take one last look at the ocean before your departure home.
Breakfast provided by hotel each morning
---
Please note all trip information is based on previous trips and/or contracted lodging and restaurants and is subject to change based on availability or specific trip needs.
Riders who are comfortable riding at least 10 miles per hour should have an enjoyable trip. The routes on some of the most popular and recommended bike routes in Maine. Please see the daily routes descriptions for additional information. Of course, if a rider is tired or does not feel like riding, the SAG vehicle will transport the rider to the hotel. All riders may ride at their own pace, slow or fast or anything in-between.
Drive to the Hampton Inn Kennebunkport, 6 Independence Drive, Kennebunk, ME 04043; leaving your car at the starting hotel for the duration of the trip. Or, if you prefer, you can drive your personal vehicle each day. The only day the ride does not end at your vehicle will be on Wednesday in Portland, and we will van (about 30 minutes) back to your vehicle after all riders are accounted for at the hotel.
Fly directly to Portland International Jetport (PWM) in Maine, 22 miles from the starting hotel.
$200 to reserve your spot and the remainder due 45 days before the trip start.
Hotel lodging

Ride packets, including maps & cue sheets (directions)

Fully sagged, including ride leaders, luggage transport, SAG vehicle transportation and rider assistance

Breakfast each morning

Dinner with the group three nights (see above)

Great riding, scenery, fun and enjoyment!
If you have an America the Beautiful Interagency Pass (Annual / Senior / Military / Access / Volunteer Pass) with valid ID, entrance fees are waived for the pass-holder and up to 3 additional adults, provided they are on a bicycle and simultaneously enter 

Acadia National Parks

; otherwise t

here is an additional $15 entry fee per person for Acadia National Park.
Most participants bring their own bicycles

To ship your bike, we would suggest using shipbikes.com or bikeflight.com for shipping.

Hampton Inn Kennebunkport, 6 Independence Drive, Kennebunk, ME 04043

If you fly, most major airlines including Delta, American, United and Alaska Air now waive the oversize fee for bicycles (sporting equipment) and just the standard luggage fee applies. Please contact your airline for all the details.

To rent a bicycle, please contact Gorham Bike & Ski 207-604-1136
Weather on September 14-21 in the Coastal Maine area:
Average High 72° in Kennebunkport, Maine

Average High 69° in Bar Harbor, Maine

Average High 71° in Rockland, Maine